Why Is Education Important? A Q&A with Dr. Paul LeBlanc
We posed the question, "Why is education important?", to SNHU President/CEO Paul LeBlanc. In response, LeBlanc shares his own journey in education and why education is important to society.
Why is education important to each of us as individuals and to society as a whole?
Education is the great enabler and equalizer, the force that allows individuals to reach their potential, to dream bigger dreams and to be more fully engaged with a much bigger world. It is also the engine of social mobility, the avenue to better and more meaningful work and thus opportunity for one's family and community.
We know that people with college degrees vote more, divorce less, smoke less and the list goes on. Take the two together - personal development and social mobility - and education is an incredible force for good. In many ways, it is critical to the American narrative of self-improvement, merit and mobility.
What led you on the path to your own journey in education?
Amazing, influential teachers starting in sixth grade. When no one in my family had ever attended college, my sixth grade teacher, Mr. Schlaffman, convinced my mother that I was "college material" and she embraced that idea with passion and conviction.
Other, later teachers in high school and then college nurtured me and helped me along the path I've taken. They will always be, for me, among the most influential people in my life. In my neighborhood, a good job was one that didn't mean working outside in the elements and a public job like toll collector was like hitting the lottery. My teachers allowed me to dream bigger.
What impact has your education had on your life?
It has changed everything. It put me on a trajectory to an incredibly rewarding career. It has allowed a life for my daughters that their grandparents could scarcely imagine. It has allowed me to connect with the distant past through literature and history and art and to imagine a better future through philosophy, political science, and sociology.
Really, it feels like the question might be "Is there any aspect of your life education hasn't touched?" and then the answer could be simple. It would be "no."
Pamme Boutselis is a writer and content director in higher education. Follow her on Twitter @pammeb or connect on LinkedIn.
---
"Why Is Education Important?" is a regular series focused on the vital role education plays in individuals' lives, and what each has experienced in the pursuit of higher education. Read more in the series:
Dr. Kimberly Blanchette, a senior associate dean of continuing education, explains why education is important to a true democracy and individual freedom. Learn the impact that education has had on her life.
Dr. Gregory Fowler, Chief Academic Officer and VP of Academic Affairs, tells how his older sister influenced early learning and his love of reading. His thirst for education has led him around the globe. See what he's learned throughout this journey.
Cheryl Frederick, an associate dean of undergraduate IT programs, knows firsthand that education can change lives, after seeing the improvement in job opportunities her single mom experienced after graduating from college. Find out why Frederick left the computer science field to focus her career on higher education online.
Jennifer Brady, vice president of Marketing and Student Recruitment, is a first-generation college graduate, whose world broadened tremendously throughout her undergraduate years. Learn what she hopes to replicate from her own parents in her role as a mother now.
Tim Lehmann, vice president of Enrolled Student Services, had the path to higher education in his sights from a young age, believing that education benefits everyone. See who influenced his journey and what he's taken away from his experiences.
Explore more content like this article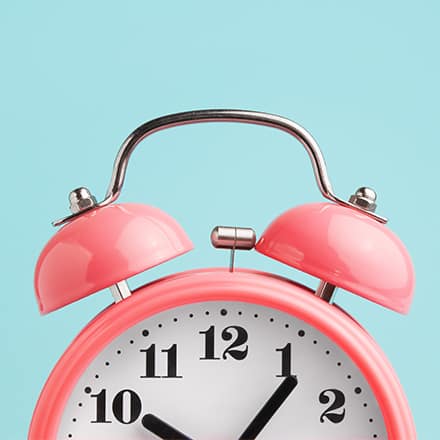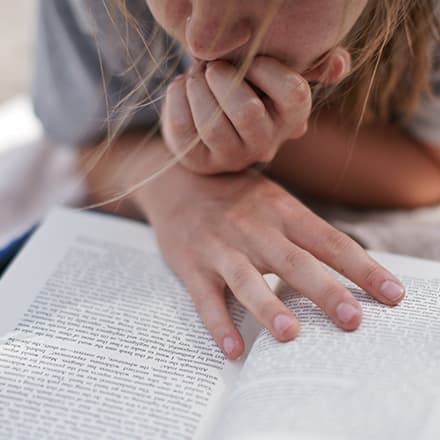 How to Be Successful in College
December 18, 2019
Wondering how to be successful in college? Southern New Hampshire University academic advisors shared their best college success tips, from mastering time management and study skills to building relationships with instructors and fostering determination.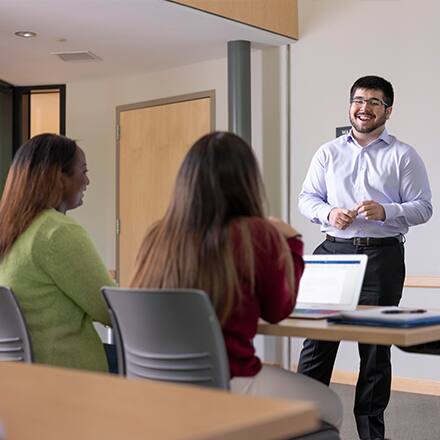 How to Get Research Experience as an Undergraduate
December 12, 2019
Following a research process, you can dive deep into an academic or career-related topic that interests you. Once you have a question in mind, you can begin your own research and make contributions to that particular field as an undergraduate.