Picture an Online Degree at Your Own Pace
It might seem daunting to start on a path toward a new career or reach your personal goals with an online degree – especially if you've never gone this route before. But don't let that uncertainty hold you back.
Online learning doesn't try to replicate a traditional classroom setting, which brings with it the necessity to be in one place at a set time every week. Instead, as an online student, you can still uphold your regular schedule. You can focus on schoolwork when it makes sense for you, and at a pace that fits your life.
If you're wondering how online courses work at Southern New Hampshire University (SNHU), you may be tasked with a combination of discussion posts, readings, academic papers and other assignments on a weekly basis. Consistently scheduled due dates allow you to complete coursework day or night, in large chunks or piece by piece. The short terms – 8 weeks for undergraduates and 10 for the master's level – allow you to register for courses year-round, doubling up when you can or taking a term off when you need to.
Here's how six students have shown that earning an online degree at your own pace is possible.
Juggling School Work and Family Responsibilities
Many online students choose the non-traditional path because they have other obligations in their lives that make the on campus experience an unrealistic option. For some people with full-time jobs and families, as well as others who simply do not live close enough to their desired colleges, online learning allows them to earn an online degree at their own pace.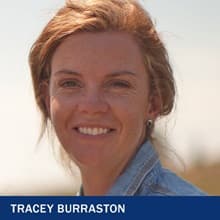 For instance, Tracey Burraston '15 balanced not only a full-time job and the duties of a mother to her five children, but also the pressures of living in a rural location. Despite these obstacles, she could still use her free time to tackle her online psychology degree in chunks. Even when a snowstorm threatened to knock out her Internet connection, Burraston's student advisor was there to make sure she could continue working toward her online degree at her own pace.
"Living in such a rural area, I really needed an online program that would fit my life," Burraston said. "[My advisor] immediately got back to me. She was able to do whatever we needed to do to get it fixed. At that moment, it was clear to me that SNHU was committed to my success."
Getting a Degree While in the Military
For active-duty military families like the Bryants, attending a brick-and-mortar school is often out of the question, because of frequent moves, deployments and the demands of military life. Going to school online meant that when Parker Bryant '19 was deployed overseas for seven months, he didn't have to put his bachelor's in game art and development on hold. He shared his situation with his instructors, who worked with him around his new schedule. "The college was really helpful with making sure that I was able to get things in on time, and actually, you know, allowing me that leeway to get it done."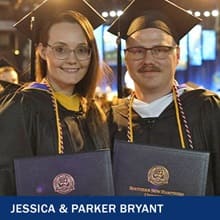 While Parker was overseas, Jessica Bryant '19 was left to care for their five children under the age of 10 while she earned her online criminal justice degree. She said this was the most challenging time in her education, but her instructors were flexible. "They were so understanding and so willing to work with me," she said. "... I couldn't have done it without SNHU because they were just so understanding of my life."
Despite the deployment and later a permanent change of station from Georgia to Texas, the couple finished their degrees together. "It's so flexible these days to go back to college," Parker said.
Going to College and Working Full Time
An on campus degree program requires you to show up to class regularly despite what's going on in the rest of your life. The flexibility of online learning can allow you to structure your coursework around what's happening in your world.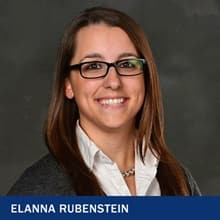 When Elanna Rubenstein '20G decided to go back to school, she knew finding an online master's program was her only option. As a coverage producer for a major sports network, she said her job is fun but demanding. "Our mission is to serve sports fans anytime, anywhere," she said. "That means working nights, weekends and holidays."

After a coworker shared her positive experience at SNHU, Rubenstein enrolled in the online master's in communication and found she could fit her classwork in on her schedule, regardless of how it looked that week. "I know my work-life balance during (football) season is a lot different than the off-season, so learning to balance school during long work weeks was a challenge at first," she said. But she adjusted accordingly and passed in assignments at times that made sense for her – even if it was early in the morning while she was traveling for a big game.

"For anyone that is thinking about going back to school but not sure if they can manage it, I always say: Take the jump," Rubenstein said. "Going back to school was not only the best decision for my professional growth, but I felt a personal growth that I am not sure I would have found otherwise."
Finishing a Bachelor's Degree Faster
Learning how many credits you'll need to graduate is crucial when it comes to mapping out your college timeline – as is deciding how many classes you can take per term. And, if you already accumulated credits at another college, be sure to find a transfer-friendly university that counts them toward your current experience.
Latisha Aguilar '21 attended college after high school, but she wasn't sure what type of career she wanted to pursue. Now, after becoming a mother to a child with special needs and gaining professional experience working with children, she's set her sights on an eventual role as a middle school guidance counselor.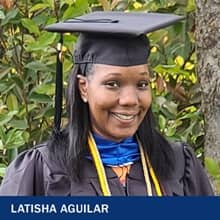 Aguilar transferred almost 90 credits from previous experiences to SNHU and got right to work finishing her bachelor's degree in psychology with a concentration in child and adolescent development. The 8-week bachelor degree course terms and flexible coursework schedules – along with the credits transferred – allowed her to move faster though the program than she anticipated.
"When I initially started at Southern New Hampshire University, I said I'm going to take one class at a time, just to get a feel for it," she said. "But … after the first term was complete, I felt like I could do more."
So, she doubled up and finished her bachelor's in two years — all while raising four children and working full-time as an interventions behavioral specialist. "I'm just grateful because I feel like I'm just another step forward to reaching my goal," Aguilar said.
Now she's ready to embark on her master's degree — the credential she'll need to achieve her professional goals.
Taking Care of Business, Saving Time and Money
While a degree is an investment in your future, the cost can be challenging – and, in some cases, out of reach – for many. When Blake Venable decided it was time to go back to school and complete his bachelor's in accounting, he was prepared to take on loans to pay for school.
Much to his surprise, he didn't have to.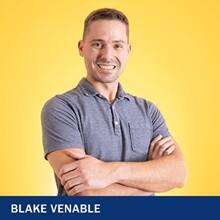 "I started to talk with an advisor and I saw that it was not only was it affordable, it was also something that I could integrate into what I was already doing," Venable said. He decided he was going to try his best to pay for it out of pocket – and so far, that's what he's done, allowing him to advance toward his degree, at his own pace, without additional debt.
"I never considered I could actually pay for my school myself as I go," he said.
Given Venable was able to fully transfer in all credits from his associate degree when he started at SNHU, he cut his time toward completion of his bachelor's in half, saving a good deal of money as well.
The financial savings is important, as is his time. His work keeps him plenty busy; Venable owns three businesses and focuses primarily on his career during Monday through Friday, leaving weekends for schoolwork. That's not to say he doesn't fit assignments in during the week when he can. When time permits, he often works ahead so he'll be prepared should work demands need additional attention.
"Flexibility for me is everything,"" Venable said. "Things are constantly changing in my world, so having a school like SNHU that is so flexible...[it] allows me to work on things at any time."
Regardless of your situation, if you're ready to take that first step in reaching your goals, consider earning an online degree at your own pace.
Pamme Boutselis is an adjunct, writer and senior content director in higher education. Connect with her on LinkedIn.
Explore more content like this article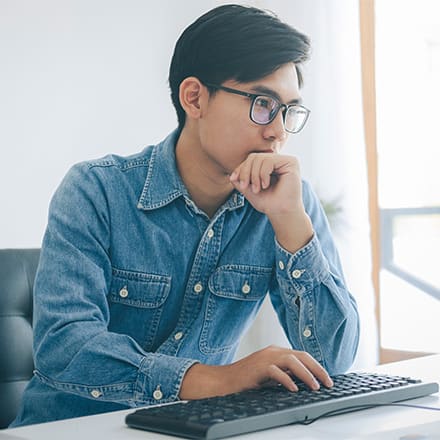 October 15, 2021
Generally taking only two years to complete, an associate degree provides foundational academic knowledge and technical expertise for a variety of career fields without the time and financial investment of a four-year degree.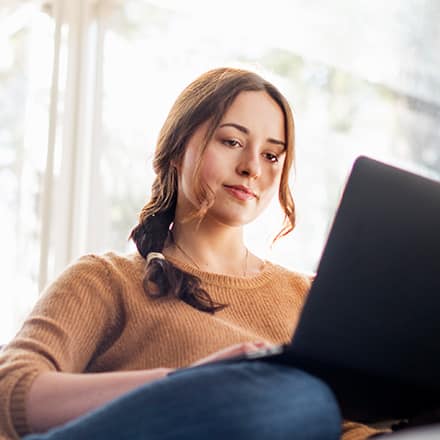 October 13, 2021
Choosing the right MA degree is a matter of your current accomplishments – academic and professional – and your goals for the future. Which MA degree is right for you will depend on your current career and where you want to go from here.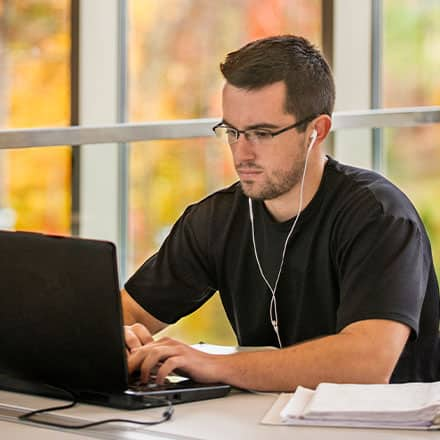 October 12, 2021
There's a clear benefit to getting an associate degree. Workers with an associate degree had median weekly earnings of $862, $132 more than people with a high school diploma alone, according to BLS.