Why Is Education Important? A Q&A with Dr. Gregory W. Fowler
In our ongoing series, we asked Dr. Gregory W. Fowler, "Why is education important?" In response, Fowler offers an overview of the importance of education and what education has meant to him.
Why is education important to each of us as individuals and to society as a whole?
People, individually and in the various ways they organize themselves, as well as the universe we live in, are complex. Education enables us to successfully navigate our way through those complexities. In a world of competing interests and various potential outcomes, becoming educated helps us to sift through what is important and what is not to achieve our aims, whether it is something as simple as the costs of buying a candy bar, a successful path to the presidency or the elements necessary to send a satellite beyond our galaxy.
Humans are constantly forced to make choices (some don't recognize that even choosing not to choose is a choice), all of which have repercussions. Education positions us to make the most informed choices and therefore live with the consequences, even when things don't turn out as we expect, because even then, the learned person understands that they are being educated.
What led you on the path to your own journey in education?
Put simply, when I was a child I loved having my older sister read to me. She got tired of me always asking what happened next and told me to go learn to read myself and to stop bugging her, so I did. One question always led to another that I wanted answered—in politics, in science, in literature or history. So I kept learning. This is the great paradox of education—the more you know the more you realize how little you know. This shouldn't feel overwhelming, but should be very humbling and inspirational.
Education may begin with knowledge, but the true masters of education demonstrate the higher quality of education that is wisdom. To learn is to be transformed, to grow more complex and to appreciate the journey that we are all on for our answers. Those who know just enough to be dangerous approach others with arrogance. The truly learned know and appreciate what the others on the same journey are doing and what they bring to the journey that benefits all of our paths.
What impact has your education had on your life?
It has led me on a journey around the world—to Europe, Australia, Central America, as well as almost every state in the U.S. I continue to be awed by the various permutations of our existence. They are so different and yet at their core, they all operate with the same basic principles that reinforce that no matter how different we are, we all continue to be so very human, driven not only by basic human needs but by our passions, our fears and our hopes.
The Russian poet Yevtushenko writes about this in the poem "People," where he notes that none of us are uninteresting—that in each one of us is a world of experiences—our first kiss, or fight or loss—that even though we can leave behind children and objects that prove that we existed, when we die something unique has gone and cannot be recovered. Not just people die, he writes, but entire worlds die with them.
Education has allowed me to have a better understanding of the other "worlds" that are the people in my universe and to better understand the world that is me, often discovering new places or things inside of me that I can give voice to because I have the power of language to share those pieces of my world and to investigate the worlds of others.
Pamme Boutselis is a writer and content director in higher education. Follow her on Twitter @pammeb or connect on LinkedIn.
Explore more content like this article
How to Study: 9 Study Tips to Boost Learning
March 27, 2020
Once you've determined what to study in college, the challenge becomes how to study effectively. Luckily, there are plenty of science-backed study habits that can help you boost your learning, improve retention and help you succeed in your degree program.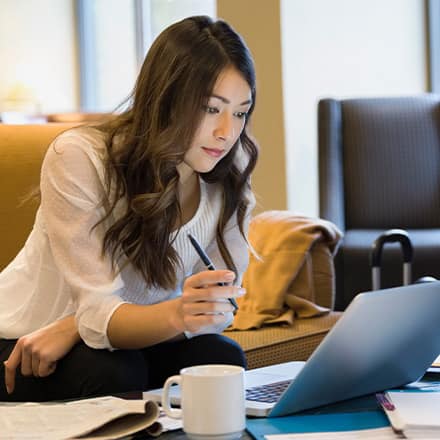 What is a Scholarly Source?
March 26, 2020
If you're not sure how to identify a scholarly source when conducting research, rest assured that you're not alone. Here are some important clues and techniques to help you identify which sources are credible, academic, and above all, scholarly.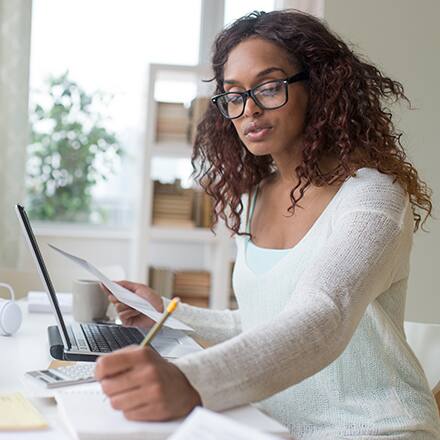 How to Get a Master's Degree
March 25, 2020
Interested in starting a new career or advancing in your current field? Boosting your career potential is one of the benefits of a master's degree. See yourself succeed by exploring how to get a master's degree, from the admission process to master's degree requirements for graduation.