Why is Education Important? Dr. Patricia Lynott
We asked Dr. Patricia Lynott, "Why is education important?" She tells of the confidence education builds and the significant impact it has had on her own life.
Why is education important to each of us as individuals and to society as a whole?
Acquiring an education provides an individual with the tools to build a life that is rich and rewarding not just materially, but intellectually and emotionally, as well. Having an education also contributes to a deep sense of personal confidence, and that is critically important. Confidence makes a person resilient, and gives them the courage to pursue lofty goals that may otherwise seem out of reach. When we have confidence, we are not afraid to fail, and we are not afraid to embrace new ideas. And when we have confidence, I believe we are far less afraid of people who are different from us - and that is vitally important in a world that is increasingly diverse.
An educated society is one that can recognize the challenges that lie ahead and the means by which those challenges can be overcome.
What led you on the path to your own journey in education?
When I graduated from high school in the early '70s, not having a college education was not the death sentence it is today in terms of employability, and many non-college-educated people went on to be become very successful and were able to secure meaningful work. My father had a college education, but my mother did not. I always saw how much that bothered my mother - how she felt something was missing in her life. I did not want to experience that feeling of loss.
What impact has education had on your life?
The impact of education on my life has been significant. Pursuing higher education has provided me with the skills, abilities, and credential to pursue a career that has given me joy for over thirty years, a career that has provided well for my son and me. Education has also given me an aesthetic appreciation for art, music and culture. It has taught me how to think critically and live fully. It has taught me to appreciate both the beauty and complexity of life.
Pamme Boutselis is a writer and content director in higher education. Follow her on Twitter @pammeb or connect on LinkedIn.
Explore more content like this article
How to Study: 9 Study Tips to Boost Learning
March 27, 2020
Once you've determined what to study in college, the challenge becomes how to study effectively. Luckily, there are plenty of science-backed study habits that can help you boost your learning, improve retention and help you succeed in your degree program.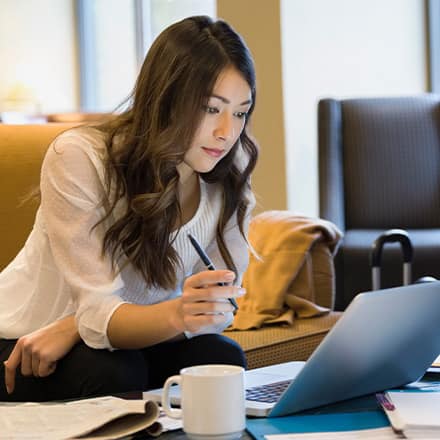 What is a Scholarly Source?
March 26, 2020
If you're not sure how to identify a scholarly source when conducting research, rest assured that you're not alone. Here are some important clues and techniques to help you identify which sources are credible, academic, and above all, scholarly.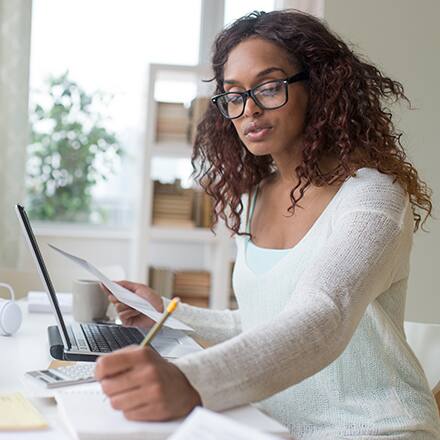 How to Get a Master's Degree
March 25, 2020
Interested in starting a new career or advancing in your current field? Boosting your career potential is one of the benefits of a master's degree. See yourself succeed by exploring how to get a master's degree, from the admission process to master's degree requirements for graduation.