Why is Education Important to Our Military Spouse Scholarship Winners?
Military spouses hold down the homefront while their loved ones serve our country. Juggling multiple moves, deployments, childcare, work and household responsibilities, too often their needs come last — and very often, their access to education. For the second consecutive year, Southern New Hampshire University has collaborated with Operation Homefront to identify military spouses with a desire to earn a degree — and has offered opportunities for scholarships. Here are the first of the 2016 Operation Homefront|Southern New Hampshire University scholarship recipients:
Military spouse Cristina Hannah has always encouraged her six children to do the very best they can and to persevere in all they encounter in life. She intends on remaining their prime example. As a domestic violence survivor, Hannah said, "My life is proof that things can and will get better when you give it your all."
As one of the recipients of the 2016 Operation Homefront|Southern New Hampshire University scholarships for military spouses, awarded in San Diego at a gala Homefront Celebration in late February, Hannah plans to earn an online bachelor's degree in human services. "Given my history, I have an intense passion for helping others," she said. "My goal is to become an advocate for children and families."
The $5,000 scholarship to SNHU will help Hannah finally begin her journey toward that goal.
While Melissa Behnken has been a military spouse for the past six years, she's been part of a military family for her entire life. Her dad was career military, and his service moved her family throughout the world — it's a practice continued in her current life.
While Behnken had plans for college at a traditional age, life intervened and now, she's finally in a place to earn a degree. As a recipient of the 2016 Operation Homefront|Southern New Hampshire University $5,000 scholarships for military spouses, also awarded in San Diego, Behnken said, "I am ready to invest in myself."
Behnken wants her children to see her succeed. She said, "I hope to teach my children to apply themselves toward what they want to follow their dreams."
Pamme Boutselis is a writer and content director in higher education. Follow her on Twitter @pammeb or connect on LinkedIn.
Explore more content like this article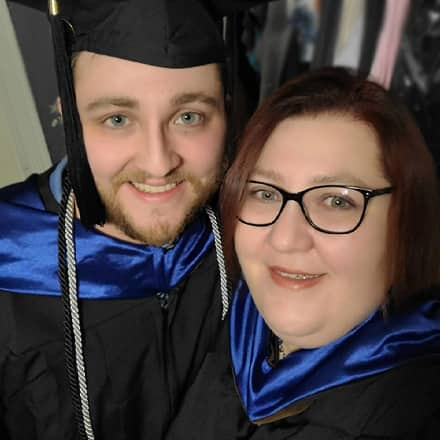 April 09, 2021
Tara and George Conrad – mother and son – began their degrees at the same time. Now they're celebrating their journey and accomplishments as graduates.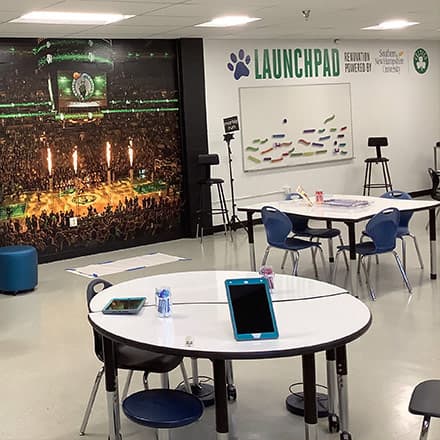 April 02, 2021
The Boston Celtics and Southern New Hampshire University recently unveiled their 14th tech lab, this time, the "Wildcat LaunchPad" at Webster Elementary School in Manchester, New Hampshire.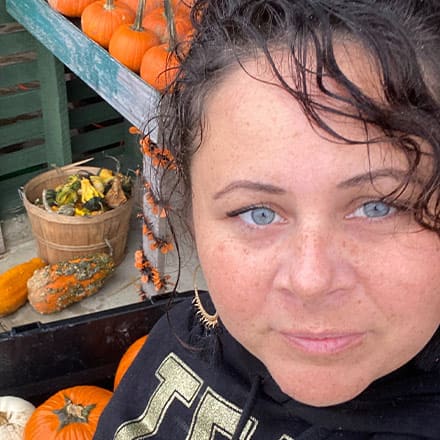 March 31, 2021
Helping people is what Codie Maile believes to be her purpose in life. As the 29th military spouse to receive a full-tuition scholarship to SNHU through the university's partnership with Operation Homefront, she is ready to finish her degree and follow her dreams.