Why is Education Important to Our Military Spouse Scholarship Winners?
Military spouses hold down the homefront while their loved ones serve our country. Juggling multiple moves, deployments, childcare, work and household responsibilities, too often their needs come last — and very often, their access to education. For the second consecutive year, Southern New Hampshire University has collaborated with Operation Homefront to identify military spouses with a desire to earn a degree — and has offered opportunities for scholarships. Here are the first of the 2016 Operation Homefront|Southern New Hampshire University scholarship recipients:
Military spouse Cristina Hannah has always encouraged her six children to do the very best they can and to persevere in all they encounter in life. She intends on remaining their prime example. As a domestic violence survivor, Hannah said, "My life is proof that things can and will get better when you give it your all."
As one of the recipients of the 2016 Operation Homefront|Southern New Hampshire University scholarships for military spouses, awarded in San Diego at a gala Homefront Celebration in late February, Hannah plans to earn an online bachelor's degree in human services. "Given my history, I have an intense passion for helping others," she said. "My goal is to become an advocate for children and families."
The $5,000 scholarship to SNHU will help Hannah finally begin her journey toward that goal.
While Melissa Behnken has been a military spouse for the past six years, she's been part of a military family for her entire life. Her dad was career military, and his service moved her family throughout the world — it's a practice continued in her current life.
While Behnken had plans for college at a traditional age, life intervened and now, she's finally in a place to earn a degree. As a recipient of the 2016 Operation Homefront|Southern New Hampshire University $5,000 scholarships for military spouses, also awarded in San Diego, Behnken said, "I am ready to invest in myself."
Behnken wants her children to see her succeed. She said, "I hope to teach my children to apply themselves toward what they want to follow their dreams."
Explore more content like this article
SNHU in the Southeast: Celebrating Students, Building Community
June 17, 2019
Not a single fish tale was told when Southern New Hampshire University celebrated more than 200 students and alumni on Saturday at Atlanta's Georgia Aquarium. Yet the Oceans Ballroom was awash in personal stories of incredible feats by those special guests.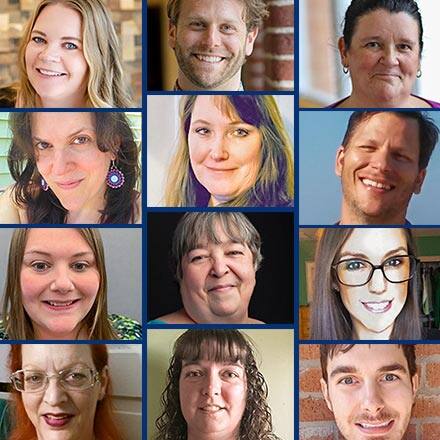 8 Benefits of Being a Student Advisory Board Member
June 13, 2019
Hailing from states near and far, including Massachusetts, Arizona and Colorado, eight Student Advisory Board members spent a long weekend in New Hampshire for their 2019 retreat. During their busy weekend, they reflected on the benefits of being involved in the SAB.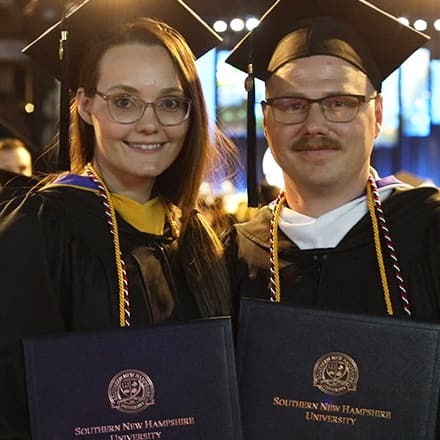 Military Couple Earns Degrees Despite Deployment, Graduates Together
June 11, 2019
Parker and Jessica Bryant had only just enrolled at Southern New Hampshire University when they learned about Parker's deployment. Though the military couple was about to undergo a significant transition, they were determined to continue their degrees together.