Why is Education Important? A Q&A with Autumn Earnshaw Fillion
We asked Autumn Earnshaw Fillion, "Why is education important?" As a first-generation college graduate, Fillion shares what the value of education has been in her life and how it can affect the lives of others.
Why is education important to each of us as individuals and to society as a whole?
Education is important because it is such a personal journey. Each journey is different, and on the individual level, education is more than just a diploma. Everyone takes something unique from the experience and how we apply what we learn to our lives, both professionally and personally, is what makes education important to society.
Education gives us a wider range of experience, makes us think about things and see things in a way we might not have before. Education can build confidence and trust within us. Beyond the "book" knowledge an education provides, it displays commitment and determination.
What led you on the path to your own journey in education?
Neither of my parents have a college education and I saw how hard they both worked for everything we had/they have, and although I admired and valued their hard work, I wanted to try to pave a road for myself that was more academically successful. I made a decision to work hard in a slightly different way - and I wanted nothing more than to make them proud of me.
I went to college straight out of high school, but worked full time while getting my degree to be able to support myself through school. I then realized I didn't get what I hoped to get out of my bachelor's degree so I kept going. My master's degree was more about passion and really immersing myself in what I was learning than it was about getting a diploma.
What impact has education had on your life?
I know it is cliché to say, but education has opened doors for me professionally and personally. I love my job and the career that my master's degree led me to. I have met awesome people along the way that have shaped my life. Education has become my profession so all I have and am has been influenced by my education.
Pamme Boutselis is a writer and content director in higher education. Follow her on Twitter @pammeb or connect on LinkedIn.
Explore more content like this article
What is Experiential Learning?
October 09, 2019
By taking advantage of experiential learning opportunities such as internships and real-world projects with professional business partners, college students can develop the skills and experience they need to launch their careers.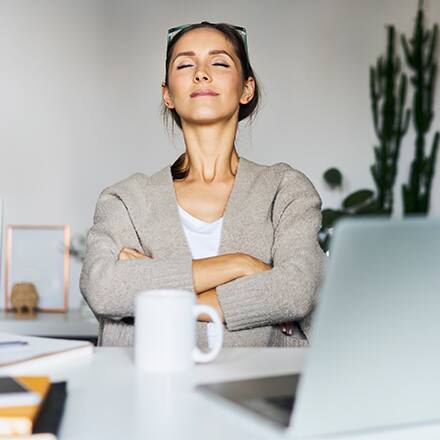 How to Practice Mindfulness
October 07, 2019
There are many ways to practice mindfulness. By incorporating a few simple mindfulness techniques into your daily routine, you can begin to reduce your stress and increase your happiness.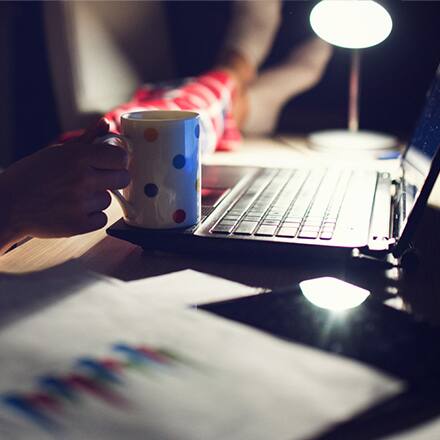 3 Tips on How to Balance School and Work
September 26, 2019
Spare time is at a premium in everyone's life. So how in the world does anyone make the decision to go back to school in the midst of all of those other competing demands on their time?