Why is Education Important? A Q&A with Dr. Alexandru Manus
We recently caught up with Dr. Alexandru Manus, asking him, "Why is education important?" Manus tells of his international journey in education and the impact of that journey.
Why is education important to each of us as individuals and to society as a whole?
Education is important because it opens doors that otherwise might be closed, figuratively and literally. It is important because it can help anyone reach their potential and beyond that potential. I have always been a believer in people, and in the fact that through education, everyone can form their own opinions, and not be easily influenced. Education can help us become better humans, better members of the society, and make decisions that positively influence us, our families and the people around us.
What led you on the path to your own journey in education?
I believe that everyone's journey in education defines how his or her journey through life shapes up. One word that defines my path through education (both personal and professional) is "international." I finished high school in Romania and went on to complete my bachelor degree in Bulgaria. I got my MBA in London, UK, in International Business - and then I got my PhD in International Business here at SNHU.
I worked in education when I was in London, and then in China, and right now in the US. For me, the beauty of the path I walked on is the fact that I ended up seeing many places around the world, and that has taught me how to work with people from different cultures, how to accept the biggest and smallest differences between different cultures, and how to appreciate life in all shapes and forms around the world.
What impact has education had on your life?
The impact education has had on my life is hard to describe, as it is not something that can be quantified, and it is always in flux. I continue to learn new things every day, and every day I continue to be amazed by how much I still have to learn. Education has opened many doors for me, but it has also opened borders and, indeed, the entire world for me. If I were to choose the biggest impact that education has had on my life, I just have to think about jumping on a plane and knowing that at the end of that flight, there will be a friend waiting for me, no matter where I go; a friend that I made while getting my education around the world.
Pamme Boutselis is a writer and content director in higher education. Follow her on Twitter @pammeb or connect on LinkedIn.
Explore more content like this article
How to Study: 9 Study Tips to Boost Learning
March 27, 2020
Once you've determined what to study in college, the challenge becomes how to study effectively. Luckily, there are plenty of science-backed study habits that can help you boost your learning, improve retention and help you succeed in your degree program.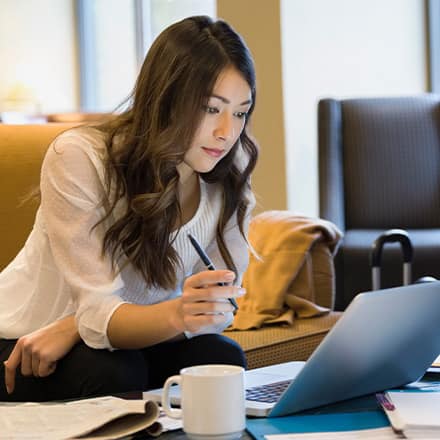 What is a Scholarly Source?
March 26, 2020
If you're not sure how to identify a scholarly source when conducting research, rest assured that you're not alone. Here are some important clues and techniques to help you identify which sources are credible, academic, and above all, scholarly.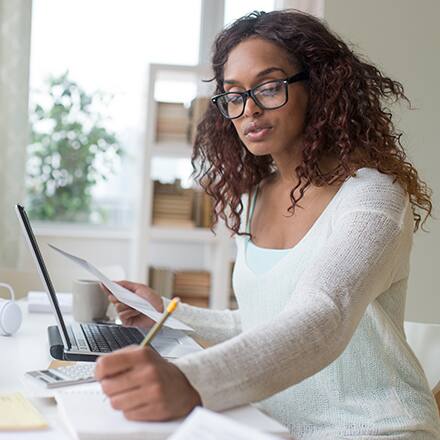 How to Get a Master's Degree
March 25, 2020
Interested in starting a new career or advancing in your current field? Boosting your career potential is one of the benefits of a master's degree. See yourself succeed by exploring how to get a master's degree, from the admission process to master's degree requirements for graduation.