Why is Education Important? A Q&A with Cheryl Frederick
We asked Cheryl Frederick, "Why is education important?" She said she first realized how important education can be as a child when her single mother's job prospects improved after graduating from college.
Why is education important to each of us as individuals and to society as a whole?
Education really can change lives. Educated individuals have potential to earn a better living either through higher salaries or income stability. Society benefits from the skills and knowledge educated individuals apply and share through their interactions in their community. Society benefits from the salaries spent by individuals with high paying jobs. Thanks to communication technology, these contributions can be shared at a global level.
What led you on the path to your own journey in education?
I was interested in the use of technology in education since studying for my master's degree in computer engineering. My thesis topic was on computer aided instruction. I worked in the discipline of computer science for many years but became intrigued with the use of technology in online education. About 10 years ago I made a career change to dedicate my life to online higher education.
What impact has education had on your life?
I grew up in a small town and was raised by a single mother. I watched my mother's job opportunities improve after she finished her college degree. This instilled how important education is and I made a decision at a young age that I would go to college. I always loved STEM-related classes and the latest innovations in technology. Education has allowed me to participate in the forefront of the application of innovative information technology and to connect with very interesting individuals. I have had the privilege of working for some amazing companies, on interesting projects, and been able to see different areas of the country due to work travel.
Explore more content like this article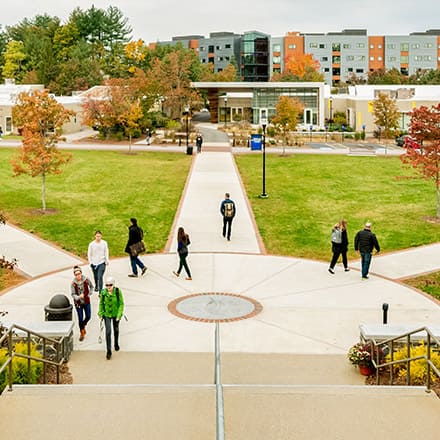 Top 10 Must-Ask Questions for College Tours
July 17, 2019
Few things rank higher than choosing a college on a high school senior's "first adult decisions" list. So it's important for college-bound students to take the time to make the right decision – and that means asking the right questions on college tours.