SNHU College of Online and Continuing Education Holds Tuition Rates for Fifth Consecutive Year
Southern New Hampshire University's College of Online and Continuing Education will hold its tuition rates at 2012 levels, making this the fifth consecutive year its tuition has remained unchanged for students taking courses online or through SNHU's regional centers. This decision reinforces SNHU's ongoing commitment to making higher education accessible and affordable to all current and prospective students.
"Offering quality higher education at affordable rates and providing value to our students is at the core of our mission - and has been since we started offering online education twenty years ago. That's why we continue to hold tuition rates across all 200 of our online programs for the fifth consecutive year," explained Amelia Manning, EVP, College of Online and Continuing Education at SNHU. "Student success is our top priority, and maintaining affordable tuition rates is one way to help support persistence through degree completion."
The hold in tuition rates applies to all SNHU COCE programs, including those with partner community colleges and other partner institutions. Over the past year, SNHU has expanded its partnership base in an effort to impact those for whom education may not be within reach, including through community and military scholarships. Other ways in which SNHU provides value to its students is in forgoing commissions on books sold through publishers - a common practice in higher education.
Long recognized as a top Military Friendly School®, SNHU also provides active-duty military service members and spouses with a 30% discount for online undergraduate courses and a 25% discount for online graduate courses. These discounted rates will continue to be available to all online and continuing education students.
It also applies to SNHU's Advantage Program, offered exclusively at the university's Salem, NH, campus. The Advantage Program has been nationally recognized as a low-cost, no-frills approach to higher education for students with limited time and resources.
Explore more content like this article
April 13, 2021
Leading educators will expand access to software engineering program developed by Amazon Technical Academy, creating more pathways to employment at large tech companies for learners nationwide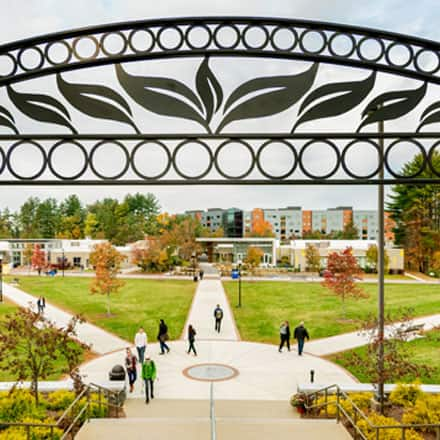 March 09, 2021
Leading educators team up to help learners upskill and prepare for the post-COVID workforce.
January 19, 2021
Learners have an opportunity to earn college credit by completing SNHUx programs, helping to start or further progress toward an SNHU degree