Earn a Bachelor's Degree in Cybersecurity
$330/credit (120 total credits)
Get hands-on experience with online cyber labs
Earn transfer credits for certifications like CompTIA Network+
Transfer up to 90 credits
Participate in National Cyber League competitions
Validated program of study by the National Security Agency (NSA)1
Online Cybersecurity Degree Overview
In a data-driven world, security professionals are essential defenders to protect sensitive data from cyber threats.
Southern New Hampshire University's Bachelor of Science (BS) in Cybersecurity online program provides hands-on experiences to help you develop a "security mindset," empowering you to begin a career building secure systems, protecting information assets and managing organizational risks.
Specifically, the program will focus on 2 approaches to help build a security mindset:
Systems thinking: a holistic view of how complex systems relate, influence and interact with each other
Adversarial thinking: a deep understanding of hacker tradecraft and adaptive incident response tactics
Armed with these methods, you'll learn how to make decisions under conditions of uncertainty and apply proven security principles to solve problems at the critical intersection of people, process and technology.
SNHU's cybersecurity programs are aligned with recognized standards such as NIST's NICE Cybersecurity Workforce Framework and CSEC Cyber Security Education Consortium. SNHU has also been designated as a National Center of Academic Excellence in Cyber Defense (CAE-CD) by the National Security Agency (NSA).
What You'll Learn
How to apply security principles
Analysis and evaluation of risks
How to define computing requirements
Effective communication
Making legal and ethical judgments

How You'll Learn
At SNHU, you'll get support from day 1 to graduation and beyond. And with no set class times, 24/7 access to the online classroom, and helpful learning resources along the way, you'll have everything you need to reach your goals.
Concentration Options
Choose to study the general track of the cybersecurity bachelor's degree, or add one of 2 career-focused concentrations to your program: data analytics fundamentals and project management fundamentals.
Data Analytics Fundamentals
The Bachelor of Science in Cybersecurity with a concentration in Data Analytics Fundamentals gives you an introduction to the role data analysis has within an organization.
Throughout the program, you'll gain experience through real-world problems using critical data technologies, methods and tools to share your work in ways that make your findings and results actionable.
By incorporating data analysis courses into your cybersecurity bachelor's degree program, you'll develop a better understanding of:
The importance of high-quality data
Gathering data for analysis
Using data to solve organizational challenges
Career outlook:
Projections look excellent for information security analysts: Through 2031, employment is expected to grow 35% – much faster than the rate of growth for all occupations.2
In May 2021, the median annual wages were also desirable at $102,600.1
According to CyberSeek, entry-level roles in the field2 include:
Cybercrime analyst
Cybersecurity specialist
Incident and intrusion analyst
IT auditor
Courses may include:
Role of Data Analysis in Organizations
Data Validation: Quality and Cleaning
Gathering Requirements and Collecting Data
If you're interested in a career in data analysis, check out our full online data analytics degree.
Project Management Fundamentals
Learn about the essential methods and tools necessary to lead successful projects when you earn a Bachelor of Science in Cybersecurity with a concentration in Project Management Fundamentals.
You'll create project plans based on authentic scenarios and learn to work within the triple constraints of time, cost and scope. You'll also explore the concepts of estimation, scheduling, contracting and procurement.
Career outlook:
The need for information security analysts continues to rise: Through 2031, employment is expected to increase by 35% – much faster than the average growth for all occupations.2
By taking project management courses alongside your cybersecurity classes, you can open yourself up to more opportunities in the field. For example, cybersecurity analysts, incident responders and IT auditors often use project management techniques to plan, prioritize and execute a variety of security-related activities like vulnerability assessment, process improvement and technology risk evaluation.
In May 2021, the BLS also reported median annual wages of $102,600.2
Courses may include:
Integrated Cost and Schedule Control
Project Contracting and Procurement
Resource Estimating and Scheduling
As part of this concentration, you are eligible to take QSO-345: Project Management for CAPM® Certification course, which will help prepare you to take the PMI® Certified Associate in Project Management exam.
If you're seeking a more business-focused education, you may be interested in the online project management degree concentration.
Career Outlook
SNHU cybersecurity graduates are well prepared to launch careers in a wide variety of roles, including:
Cybersecurity Specialist
Works with analysts or managers to perform tasks like vulnerability assessments, security configuration tests, system audits, incident support, and security awareness training.
Cybersecurity Analyst
Lead, coordinate, and perform technical tasks, manage projects, respond to cyber incidents, conduct research, suggest improvements, audit for regulatory compliance, provide subject matter expertise, and perform security assessments.
Cybersecurity Manager
Overseeing organizational cybersecurity at the strategic level, managers build and train teams, recommend policies and controls, assure regulatory compliance, lead major security programs, and build incident detection and response capabilities.
As cyber data threats evolve and move toward the new frontiers of information technology, cybersecurity professionals play a key role in protecting the integrity of computer networks.
"There's a huge demand for (security analysts) because they help organizations adapt to changes in technology, respond to increasingly sophisticated cyber attacks, and operate more effectively," said Jonathan Kamyck, associate dean of cybersecurity at Southern New Hampshire University.
Job Growth and Salary

Job Growth
According to the U.S. Bureau of Labor Statistics, employment of information security analysts is set to
soar 35% through 2031
2
, much faster than the national average for all occupations.

Potential Salary
In addition to higher than average job growth, the median annual salary for information security analyst occupations was $102,600 in May 2021.2
Understanding the numbers
When reviewing job growth and salary information, it's important to remember that actual numbers can vary due to many different factors—like years of experience in the role, industry of employment, geographic location, worker skill and economic conditions. Cited projections do not guarantee actual salary or job growth.
Start Your Journey Toward an Online Cybersecurity Degree
Why SNHU for Your Cybersecurity Degree
Flexible
With no set class meeting times, you can learn on your schedule and access online course materials 24/7.
Affordable
As part of our mission to make higher education more accessible, we're committed to keeping our tuition rates low. In fact, we offer some of the lowest online tuition rates in the nation.
Prior coursework could also help you save time and money. SNHU's transfer policy allows you to transfer up to 90 credits toward your bachelor's degree and 45 credits for an associate degree from your previous institutions—that means you could save up to 75% off the cost of tuition. You could also save time and money by getting college credit for previous work experience, or by taking advantage of military discounts and employer tuition assistance if available to you.
Respected
Founded in 1932, Southern New Hampshire University is a private, nonprofit institution with over 160,000 graduates across the country. SNHU is accredited by the New England Commission of Higher Education (NECHE), a regional accreditor, which advocates for institutional improvement and public assurance of quality.
Recently, SNHU has been nationally recognized for leading the way toward more innovative, affordable and achievable education:
U.S. News & World Report named SNHU the 2021 Most Innovative University in the North and one of the nation's "Best Regional Universities"
Awarded the 21st Century Distance Learning Award for Excellence in Online Technology by The United States Distance Learning Association (USDLA)
A $1 million grant from Google.org to explore soft skills assessments for high-need youth
Network
At Southern New Hampshire University, you'll have access to a powerful network of more than 300,000 students, alumni and staff that can help support you long after graduation. Our instructors offer relevant, real-world expertise to help you understand and navigate the field. Plus, with our growing, nationwide alumni network, you'll have the potential to tap into a number of internship and career opportunities.
93.6% of online students would recommend SNHU (according to a 2022 survey with 17,000+ respondents). Discover why SNHU may be right for you.
Opportunities to prepare you for your career:
Technology competitions: Outside the classroom, participate in National Cyber League (NCL) competitions to demonstrate cyber expertise valued by employers. SNHU students and teams have multiple Top 10 finishes and fielded the first all-female team.
Cyber Security Center of Excellence: Through our Cyber Security Center of Excellence, SNHU proudly supports cyber security students across the globe. To learn more about our contributions to the field, and connect with our academic leaders, visit our Cyber Security Center of Excellence page.
Expanding access to quality higher education means removing the barriers that may stand between you and your degree. That's why you can apply at any time and get a decision within days of submitting all required materials:
Completed free undergraduate application
Prior transcripts, which we can retrieve at no cost to you
Test scores are not required as part of your application
Acceptance decisions are made on a rolling basis throughout the year for our 6 (8-week) undergraduate terms.
If you're ready to apply, follow these simple steps to get the process going:
If you have questions or need help filling out your application, call 1.888.387.0861 or email enroll@snhu.edu.
Preparing You for Success
Jonathan Kamyck, Associate Dean of Cybersecurity
"We want students to be confident and proficient day one after graduation. We provide our learners with many of the tools, techniques, strategies and methods relevant to a variety of exciting, in-demand cybersecurity jobs."
Courses & Curriculum
The bachelor's in cybersecurity program provides hands-on learning with the most current industry tools – accessible via virtual labs that will save you from downloading, installing, updating and troubleshooting software on your personal computer.
SNHU's online cybersecurity degree program prepares you to solve complex problems, respond to cyber threats, assess risk, and apply cutting-edge security techniques with courses that may include Network Security, Application Security, and Incident Response and Investigation.
Industry Standard Skills
Also throughout the program, you'll engage with:
Industry-standard operating systems: Windows and Linux
Computer networking devices and simulation tools: Cisco Packet Tracer, GNS3, pfSense
Programming and scripting languages: Python, Java, Linux shells, and Microsoft PowerShell
Security software: OpenVAS, Snort, Kali Linux, Metasploit, etc.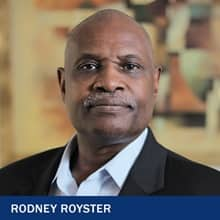 The online curriculum works well because of a strong focus on skill development environments. In addition, experienced faculty in this program impart their years of earned knowledge to you while providing opportunities to collaborate with other students who share your interests and career goals.
"Today, computers and digital media are everywhere," said SNHU adjunct instructor Rodney Royster, a senior cybersecurity manager. "Almost every business or industry you can think of operates within this space. So, in short, a cybersecurity degree holder can work everywhere. The question here should be, where can they not work?"
Curriculum Requirements & Resources
General Education
All undergraduate students are required to take general education courses, which are part of SNHU's newly redesigned program, The Commons. The goal of The Commons' curriculum is to empower you with some of the most in-demand skills, so you can succeed not only in your academic career, but in your personal and professional life too.
Technology Resources
We provide cloud-based virtual environments in some courses to give you access to the technology you need for your degree – and your career. Learn more about our virtual environments.
Earn Math Credits
Save time and tuition with our Pathways to Math Success assessments. Depending on your scores, you could earn up to 12 math credits – the equivalent of 4 courses – toward your degree for less than $50 per assessment. For additional information, or to register for a Pathways to Math Success assessment, contact your admission counselor or academic advisor today.
Tech Credentials
Earn transfer credits for popular industry certifications you already have, including CompTIA A+, Network+ and Linux+.
List of Courses
Courses May Include
BS in Cyber Security Online
IT 140
Introduction to Scripting
Students will learn the fundamentals of programming concepts including data types, variables, decision statements, loops, functions and file handling. By developing simple scripts, students will understand how to use common scripting language constructs including lists, literals, and regular expressions to build useful applications.
IT 145
Foundation in Application Development
Students will use programming as a problem-solving technique in business and engineering applications. In writing computer code in a logical, structured, and organized manner, students will learn how to incorporate the key concepts of object orientation into their programming. Additionally, students will learn to write, review, and document interactive applications and work with Software Development Kits and Integrated Development Environment tools.
IT 200
Fundamentals of Information Technology
Students will learn about the fundamental knowledge and skills required in the information technology (IT) field. While exploring the various roles and functions of IT professionals, students will engage with basic technologies, hardware, software, and a systems thinking approach to solving problems.
IT 202
Computer Operating Systems
Students will explore the different features and components of common operating systems while learning how industry best practices and organizational requirements impact the selection, implementation, and maintenance of their operating systems. Students will also learn how to troubleshoot and solve computing problems common to an organizational environment.
IT 212
Introduction to Computer Networks
Students will learn the basics of interconnectivity of computing systems. With fundamental networking knowledge, students will design a basic and secure computing environment that consists of a network, server, client system, and firewall.
CYB 200
Cybersecurity Foundations
Gain familiarity with foundational cybersecurity concepts and terms. Learn the difference between adversarial and environmental threats and analyze how security practitioners respond to each. Explore legal and human factors and examine how they influence the development of organizational security strategies.
CYB 210
Computer Networking
Learn the basics of computer networking. Examine different network architectures and approaches to network design. Gain practical experience by performing common network implementation and administration tasks.
CYB 220
Network Security
Learn about common network-based attacks and how to defeat them. Explore the use of intrusion detection/prevention technologies and information flow controls to protect networked systems. Analyze security concerns related to virtual systems and networks.
CYB 230
Operating System Security
Learn the techniques and strategies used to protect modern operating systems. Employ best practices to securely provision operating system components and services. Troubleshoot insecure settings to reduce the risk of system compromise.
CYB 250
Cyber Defense
Explore common strategies and tactics employed by security practitioners to protect networks, systems, applications, and data. Learn the principles of cryptography and examine the critical role it plays in protecting information assets. Analyze the impact of emerging technologies and evolving social trends on the field of cybersecurity.
CYB 240
Application Security
Explore the fundamental principles and practices of application security. Identify common software vulnerabilities and develop strategies to reduce their potential impact. Analyze and assess the security posture of multi-tiered web applications.
CYB 300
System and Communication Security
Build upon basic operating system security by securing communication between networked systems. Implement transport layer security (TLS) and a public key infrastructure (PKI). Use a scripting language to automate security-relevant tasks and verify compliance with organizational security standards.
CYB 310
Network Defense
Deploy technologies to detect and defeat network-based attacks. Use common tools to operate at different layers of the network stack, implement information flow controls, and develop reliable methods to identify malicious network traffic.
CYB 320
Incident Response and Investigation
Explore incident analysis and response techniques within the context of an enterprise. Learn basic digital forensic terminology and how incident response activities inform and augment digital investigations.
CYB 400
Security Assessment and Auditing
Learn how to assess and audit information systems using structured approaches. Discover compliance gaps, identify security vulnerabilities, and recommend corrective actions. Learn how to effectively communicate findings and recommendations to organizational stakeholders.
CYB 410
Security Risk Management
Apply the principles of risk management to solve real-world security problems. Learn how risk management influences organizational security programs. Explore how the concepts of threat, impact, relevance, and likelihood are woven together to develop balanced, effective security controls.
CYB 420
Enterprise Security
Create and implement a comprehensive plan to protect an organization's assets from relevant adversarial and environmental threats. Employ basic project management methods to achieve milestones, align resources, and foster collaboration with stakeholders.
Total Credits: 120
Minimum Hardware Requirements
| Component Type | PC (Windows OS) | Apple (Mac OS) |
| --- | --- | --- |
| Operating System | Currently supported operating system from Microsoft. | Currently supported operating system from Apple. |
| Memory (RAM) | 8GB or higher | 8GB or higher |
| Hard Drive | 100GB or higher | 100GB or higher |
| Antivirus Software | Required for campus students. Strongly recommended for online students. | Required for campus students. Strongly recommended for online students. |
| SNHU Purchase Programs | | |
| Internet/ Bandwidth | 5 Mbps Download, 1 Mbps Upload and less than 100 ms Latency | 5 Mbps Download, 1 Mbps Upload and less than 100 ms Latency |
Notes:
Laptop or desktop?  Whichever you choose depends on your personal preference and work style, though laptops tend to offer more flexibility.
Note:  Chromebooks (Chrome OS) and iPads (iOS) do not meet the minimum requirements for coursework at SNHU. These offer limited functionality and do not work with some course technologies. They are not acceptable as the only device you use for coursework. While these devices are convenient and may be used for some course functions, they cannot be your primary device. SNHU does, however, have an affordable laptop option that it recommends: Dell Latitude 3301 with Windows 10.
Office 365 Pro Plus is available free of charge to all SNHU students and faculty. The Office suite will remain free while you are a student at SNHU. Upon graduation you may convert to a paid subscription if you wish. Terms subject to change at Microsoft's discretion. Review system requirements for Microsoft 365 plans for business, education and government.
Antivirus software: Check with your ISP as they may offer antivirus software free of charge to subscribers.
Cybersecurity Center of Excellence
Through our Cybersecurity Center of Excellence, SNHU proudly supports cybersecurity students across the globe. To learn more about our contributions to the field, and connect with our academic leaders, visit our Cybersecurity Center of Excellence page.
National Security Agency Distinction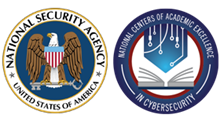 Southern New Hampshire University has been designated as a National Center of Academic Excellence in Cyber Defense (CAE-CD) by the National Security Agency (NSA). The Bachelor of Science in Cybersecurity is SNHU's validated program of study.
University Accreditation
Southern New Hampshire University is a private, nonprofit institution accredited by the New England Commission of Higher Education (NECHE) as well as several other accrediting bodies.
Tuition & Fees
As a private, nonprofit university, we're committed to making college more accessible by making it more affordable. That's why we offer some of the lowest online tuition rates in the nation.
We also offer financial aid packages to those who qualify, plus a 30% tuition discount for U.S. service members, both full and part time, and the spouses of those on active duty.
| Online Undergraduate Programs | Per Course | Per Credit Hour | Annual Cost for 30 credits |
| --- | --- | --- | --- |
| Degree/Certificates | $990 | $330 | $9,900 |
| Degree/Certificates (U.S. service members, both full and part time, and the spouses of those on active duty)* | $693 | $231 | $6,930 |
Tuition Rates are subject to change and are reviewed annually. *Note: students receiving this rate are not eligible for additional discounts.
Additional Costs No Application Fee, Course Materials ($ varies by course)
Frequently Asked Questions
Can I get a cybersecurity degree online?
Of course. Our own BS in Cybersecurity is 100% online. That means you'll get the flexibility of learning on your time – all while getting the experience you need to take the next step of your career.
"Our classes are 100% online, but the program is packed with hands-on labs to help you learn how to use industry-standard tools and techniques," said Jonathan Kamyck, associate dean of cyber security at Southern New Hampshire University.
"Some courses even include the main concepts on certification exams, helping you prepare for additional credentials while you earn your degree."
How much does it cost to get a degree in cybersecurity?
The cost of a degree in cybersecurity varies depending on the school. At SNHU, we're proud to offer some of the lowest online tuition rates in the nation (just $330 per credit).
As a university built for people, not for profit, we seek any opportunity we can to help make your education more affordable.
For one, you could take advantage of our generous transfer policy. We accept up to 90 transfer credits for all campus and online bachelor's degree programs – helping you make the most of your experience (and save time and tuition along the way).
You may also qualify for one of our grants, scholarships or tuition discounts. If, for example, you've served in the military or are the spouse of a service member, you could qualify for up to 30% tuition discounts.
Looking for more ways to save, or just want to learn more about how to pay for college? Ask your admission counselor.
What can you do with a bachelor's in cybersecurity?
Cybersecurity is an important field that's projected to grow significantly in the coming years. A bachelor's degree can help you build the skills you need to break into it.
"With a bachelor's degree in cybersecurity you can begin a rewarding career as a cybersecurity analyst, often specializing in your favorite area of cybersecurity," said Jonathan Kamyck, associate dean of cybersecurity at Southern New Hampshire University. "You'll have the tools and learn the techniques that are essential for success in the workplace."
"Cybersecurity touches every aspect of our lives," he said. "From the physical locks on our doors to our financial and medical records, our ability to communicate and share information, and essentially function in today's world. The skills you learn in this program will provide the basis for protecting that information."
Is cybersecurity a good degree?
If you want a career in a fast-growing field with a variety of job opportunities, a cybersecurity degree could be a good fit.
With an online cybersecurity degree from SNHU, you'll develop a security mindset and be empowered to begin a career building secure systems, protecting information assets and managing technology risks for businesses and organizations.
As technology continues to become more ingrained in our personal and professional lives, cyber crimes like phishing schemes and data breaches have also grown and evolved.
A 2022 report reported that global cybercrime costs are expected to grow by 15% per year over the next five years, reaching $10.5 trillion annually by 2025 – up from $3 trillion in 2015.4
According to the international cybersecurity organization (ISC)², even with the economic challenges presented by COVID-19, the Cybersecurity Workforce Gap remained high at 4 million worldwide and a US workforce gap of 400,000.5
What kind of degree do you need for cybersecurity?
The kind of cybersecurity degree you need depends on the job you want.
The Bureau of Labor Statistics says that information security analysts typically need a bachelor's degree.2 And earning a master's degree in cybersecurity could help you specialize in a specific area of the field or prepare you for leadership positions.
Cybersecurity jobs often also look for workers with industry certifications. There are many cybersecurity certifications available from a variety of organizations and institutions that improve and test your knowledge in specific areas of the cybersecurity field and ensure prospective employers of your skills and expertise.
Is a bachelor's degree in cybersecurity worth it?
A bachelor's degree in cybersecurity is the first step to a rewarding technology career, and can prepare you for jobs with strong salaries and career growth potential.
According to the BLS, the median annual wage for information security analysts was $102,600 in May 2021 with top 10% make in more than $165,920 annually.2
Demand for skilled cybersecurity workers is also expected to continue. The BLS predicts cybersecurity jobs will grow 35% by 2031 – much faster than the national average job growth for all occupations.2
How long does a cybersecurity degree take?
If you've earned college credit before or have earned industry certifications like CompTIA A+, Network+ and Linux+, you may be able to transfer credits to your degree program so you can save time and money.
If you can attend school full time, you'll complete your degree faster. If you work full time or have a family and need to fit your coursework into an already busy schedule, you may need to complete your degree at a slower pace.
What is a major in cybersecurity?
As a cybersecurity major, you'll explore the security risks that organizations and individuals face in today's technology-driven world.
With courses including Network Security, Application Security and Incident Response and Investigation, you'll prepare to solve complex problems, respond to cyber threats, assess risk and apply cutting-edge security techniques.
You'll have access to real-world learning opportunities through SNHU's virtual labs that simulate actual operating environments so you can test your skills and gain key hands-on experience.
Additional learning opportunities outside of the classroom, including SNHU's Center for Academic Excellence - Cyber Defense, online student clubs and National Cyber League competitions, will allow you to connect with other students and industry professionals who share your interests and career goals. Another plus? They'll look great on your resume.
Is cybersecurity a difficult major?
Getting started in cybersecurity does require some knowledge of basic IT principles and tools, as well as a strong understanding of mathematics.
But if you're new to the information technology world, a cybersecurity online bachelor's degree program can help provide much of this foundational knowledge and experience. You'll study the fundamentals of programming concepts, learn common scripting language and gain an introduction to computer programs with hands-on activities designed for beginners.
And while coding and mathematics are key to cybersecurity careers, soft skills like communication, critical thinking and problem-solving can be just as valuable.
"A lot of what you do in IT is building relationships," said SNHU adjunct instructor Gary Asp, a senior security and compliance analyst. "Good communication is 80% listening and 20% talking. That helps build those good relationships because the people that you're communicating with feel heard, which opens the pathways for good collaboration. And you absolutely need collaboration for good IT security."
Licensure and Certification Disclosures
SNHU has provided additional information for programs that educationally prepare students for professional licensure or certification. Learn more about what that means for your program on our licensure and certification disclosure page.
Related Articles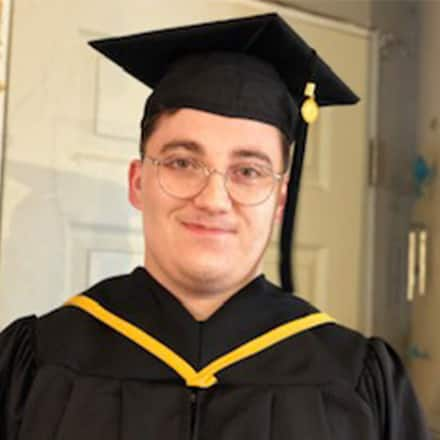 Jacob Kane-Conrad '21 was following a well-worn path to his college degree, but he also did it his own way.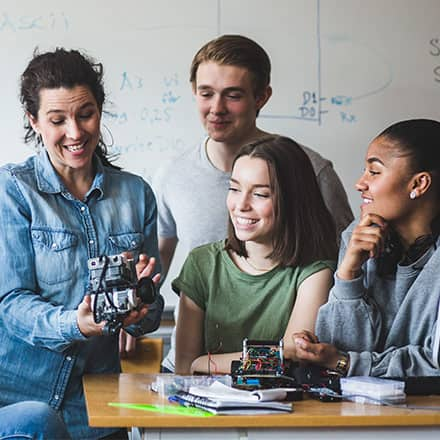 Let's start with a basic question: Exactly what does STEM mean? It's a term many are familiar with, but don't necessarily understand. STEM is a common abbreviation for four closely connected areas of study: science, technology, engineering and mathematics.
From Grace Hopper, an early pioneer in computer programming, to Katherine Johnson's contributions as a space scientist, women have been proving their value to the STEM fields for years and years. While there isn't one straight pathway into STEM, there are some general strategies that will help.
References
Sources & Citations (1, 2, 3, 4)
1Southern New Hampshire University has been designated as a National Center of Academic Excellence in Cyber Defense (CAE-CD) by the National Security Agency (NSA). The Bachelor of Science in Cybersecurity is SNHU's validated program of study.
2Bureau of Labor Statistics, U.S. Department of Labor, Occupational Outlook Handbook, on the internet, at:
https://www.bls.gov/ooh/computer-and-information-technology/information-security-analysts.htm (viewed October 19, 2022)
Cited projections may not reflect local and/or short-term economic or job conditions and do not guarantee actual job growth.
3 CyberSeek, Cybersecurity Career Pathway, on the internet, at https://www.cyberseek.org/pathway.html (viewed April 25, 2022)
4 Cybercrime Magazine, 2022 Cybersecurity Almanac, on the internet, at https://cybersecurityventures.com/cybersecurity-almanac-2022/ (viewed July 20, 2022)
5(ISC)2, Cybersecurity Professionals Stand Up to a Pandemic: (ISC)2 Cybersecurity Workforce Study, 2020, on the internet at https://www.isc2.org/-/media/ISC2/Research/2020/Workforce-Study/ISC2ResearchDrivenWhitepaperFINAL.ashx (viewed April 30, 2021)