SNHU, Derryfield School and Families in Transition Help Local Families
Students from Southern New Hampshire University and the Derryfield School teamed up this week to bring food, activities, and care packages to nearly 30 families staying with Families in Transition, a local organization that provides safe housing to Manchester's homeless families. Business school students, who run Munchiez, SNHU's food truck, as part of an experiential learning course, held the event to help offset food insecurity during school vacation week, for vulnerable families in Manchester.
"The students get to apply what they've learned in a totally different way," said Dr. Sue Losapio, who teaches the small business management class that runs the food truck. "They become a true team during this class, and they learn by doing. It's so great to be a part of."
The plan for the event evolved from SNHU business student Ashley Laudenslager, who wanted to develop a Corporate Social Responsibility (CSR) plan for Munchiez food truck to give back to the community in a meaningful way. According to the New Hampshire Food Bank, it's estimated that nearly 140,000 residents, including 41,350 children, do not know where their next meal is coming from.
"It just came to me one day," said Laudenslager. "I thought we needed to do more for our community with the business we already had established."
"If Ashley didn't think about the CSR part of a business, we wouldn't have had this event," said Losapio. "She brought the idea to the class, and every single person said it was an awesome idea, and they came together to make it happen. I'm just really proud of them."
During the event, Munchiez made hot meals for approximately 30 families, Derryfield students came to provide games and activities, and SNHU students handed out care packages for each child, which included snacks and other necessities for school vacation week. Officers from the Manchester Police Department also joined in to play games with the kids, and interact with the students.
"The excitement in the air was palpable," said Michele Talwani, vice president of Families in Transition. "It was incredible to see our families enjoy themselves outside, eating the food that the SNHU students prepared, playing games in the courtyard, and engaging with each other. One of the effects of homelessness is isolation, so having an opportunity like this for our participants to come together in a safe, informal environment, is a great way to build a sense of community. We appreciate Ashley and everyone at SNHU for choosing Families in Transition to bring Munchiez off campus, and to one of our housing properties," Talwani said.
SNHU students said they loved being able to give back to the community, and hope to have the opportunity to continue this program for more families in need.
Explore more content like this article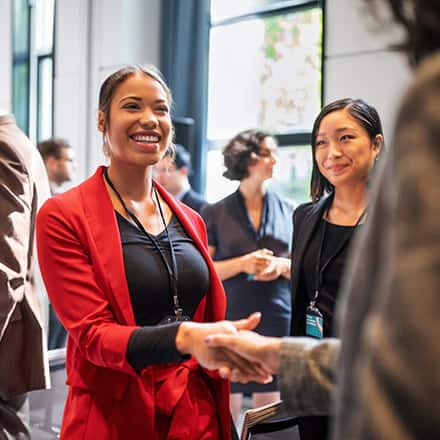 June 04, 2021
The day you receive your diploma from your university is a proud one, marking the culmination of your degree. But, your relationship with the university doesn't have to end there. Alumni are an integral part of a university community and are true advocates for student success.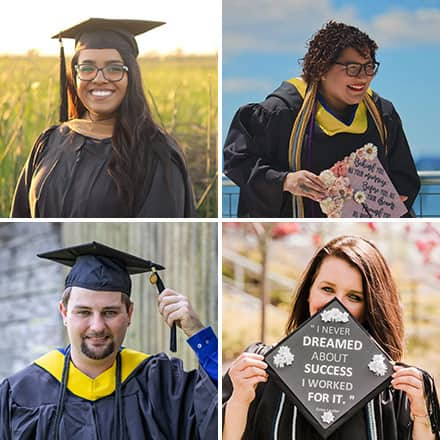 May 10, 2021
Determination has always been a key characteristic of SNHU graduates but never more so than within the 43,000 students who persisted throughout the pandemic in completing their degree programs.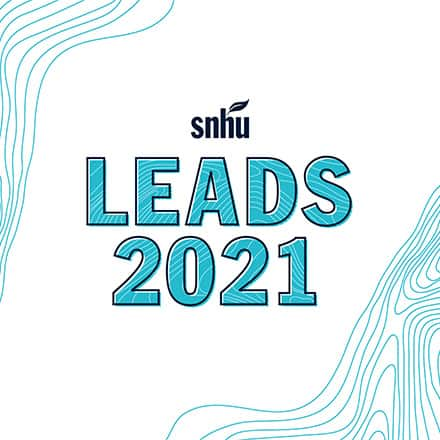 April 22, 2021
SNHU students, staff and alumni worldwide dropped by the 7th annual LEADS Conference earlier this month for personal and professional development that focused on academic achievement, leadership and career advancement.