Personal Growth and Development: Drop the Sponge Mentality
Imagine completing your entire degree program and never receiving feedback on an assignment. Envision the road you'd have to travel if you tried to promote within your organization without knowing which skills you needed to strengthen. Imagine setting personal goals for yourself without knowing the impact it has on your family. Imagine life, without feedback. The truth of the matter is, life would be pretty difficult if we did not have feedback and insight from others. Feedback gives us an opportunity to develop personally, academically and professionally. When we have this additional insight, it provides us with the opportunity to transform, self-correct, and position ourselves for a better future.
There is no debating the value of feedback; we need it. But many have failed to explore how to approach feedback when you have an overabundance of constructive input from various sources. If you're a parent, employee, student, sibling, manager, coach, or all of the above, chances are you get your fair share of feedback (both solicited and unsolicited)! But as your responsibilities grow, your network expands, and your influence increases, so does the amount of feedback you receive as well. Due to our innate desire to develop (and perhaps please others), we tend to put a lot of pressure on ourselves to improve which may increase the amount of stress we carry daily. If unprepared, many people find themselves frustrated, overwhelmed, or overanalyzing their every move to the point of paralysis.
There comes a point when too much feedback becomes counterproductive and almost destructive to your development. This could be due to having the sponge mentality when it comes to feedback. The sponge mentality encourages people to approach life "soaking up" EVERYTHING around them. Unfortunately, a sponge can only hold so much before it becomes oversaturated and unable to take in more. Have you ever tried to clean a countertop with an oversaturated sponge? It's not effective and creates quite a mess. The same is true when it comes to feedback; you can only take in so much before you become overwhelmed and unable to act on any of the feedback you've received.
To get the most out of feedback, considering dropping the sponge mentality and adopting the strainer mentality. Instead of soaking up every single drop of information and holding on to it all, let all of the little pieces of feedback pass through and hold on to the most significant pieces that would have the greatest impact. The strainer mentality encourages a more strategic approach to feedback and requires you to be intentional about what you focus on and why. This clarity will allow you to hold on to what's most important and allow you to act more quickly.
Think about how you typically approach feedback and review the grid below to see where you fall:
Sponge Mentality

Strainer Mentality


Absorbs everything it encounters
Focuses on what's suggested
Acts on everything

Chooses what it retains
Focuses on what's needed
Acts on the meaningful things
If you find that you usually approach feedback as a sponge, stay tuned for the next article offering specific steps to move from the sponge to the strainer.
Dr. Shanita Williams has been working in the learning and development space for over 10 years. She has extensive experience in designing learning solutions that facilitate employee development at all organizational levels. She is currently the assistant vice president of Learning and Development for SNHU Online. In her role, she works as a strategic thought partner to five business units and delivers high-impact learning programs to nearly 1,300 employees and 150 managers. Her area of expertise includes: Emotional Intelligence (EQ), DiSC, Limiting Beliefs, Change Management, Coaching, and Feedback. Shanita earned her Doctorate in Educational Leadership, where her research focused on the lived experiences of working mothers as students. She is the CEO of Momploydent, a 501(c)(3) nonprofit that is committed to helping working mothers excel academically.
Explore more content like this article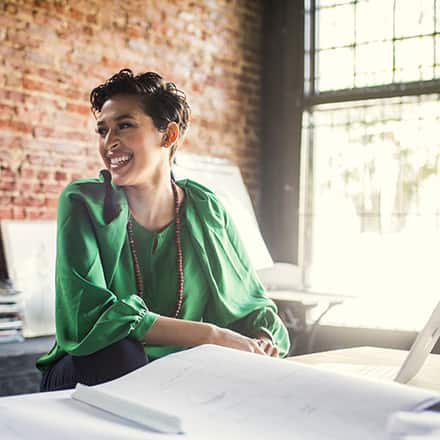 April 13, 2021
In today's evolving job market, having a bachelor's degree is a key credential to start and grow a career across many fields. But what jobs can you get with a bachelor's degree? We've compiled a list of potential bachelor's degree jobs in social sciences, liberal arts, science and technology.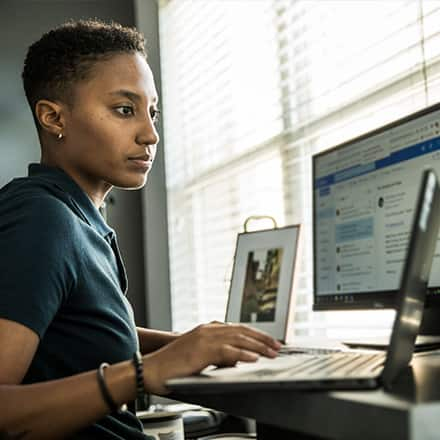 April 08, 2021
As technology advances help automate many current positions, how will this affect the future of work for job seekers? Will there be a need for a human component to manage this automation? What jobs will become obsolete, and what new positions might be created?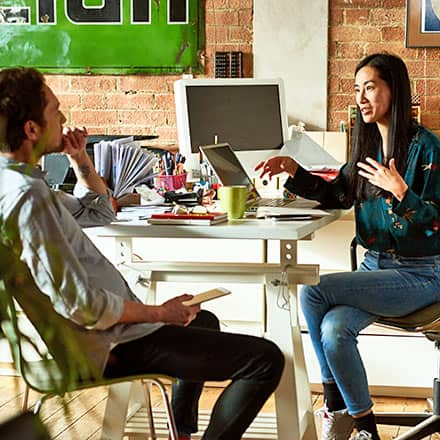 March 10, 2021
When done right, an informational interview can be an opportunity for both you and the person you're interviewing to make a meaningful, lasting professional connection.