SNHU, MLS 'Back of the Net' Raises Money for USO Vet Transition Programs
When New York Red Bulls forward Gonzalo Verón scored in the 90th minute of his team's July 5 matchup against the New England Revolution, he didn't just give the Red Bulls their first win at Gillette Stadium since 2014. He also increased donations to the USO by thousands.
Verón's game winner was one of the dozens of goals scored by U.S.-based Major League Soccer Clubs from July 1-6. As part of Operation: Back of the Net, a partnership between MLS, Southern New Hampshire University and the USO, SNHU pledged $3,000 to the USO per goal scored. The 63 goals bring SNHU's donation to $189,000. That amount is bolstered by another $5,000 from the $1 SNHU promised to donate for each retweet of soccer clubs social media posts about the program, according to Steve Thiel, SNHU's director of partnership marketing.
The money is earmarked for the USO's services for military members transitioning to civilian life. The organization helps to transition servicemembers access resources to help them find homes, educational opportunities and employment. There are more than 200 USO locations at military bases, airports and in military communities around the world, as well as digital options that transitioning soldiers can access to connect with resources. The services offered cover a broad swath of areas, including translating military experience into a civilian resume, and a partnership with the U.S. Chamber of Commerce that connects servicemembers with companies interested in hiring veterans, according to the USO's website.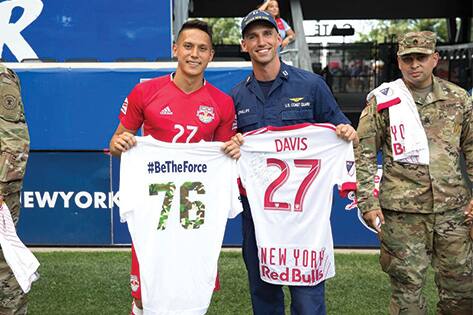 "For Major League Soccer, they're excited about it because they consider themselves strong supporters of the military. This promotion gives them a chance to display that," Thiel said. "For us, it's a way to support something we believe strongly in, which is military service members having a smooth transition into civilian life and access to different resources available to them."
USO Vice President of Development Chad Hartman said the partnership has helped to transition servicemembers, particularly those interested in pursuing their education.
"SNHU's Operation: Back of the Net, in partnership with MLS, continues to be a great success," he said. "Donations from the activation will go a long way in supporting our nation's servicemembers to include those transitioning from military to civilian life - an area of commitment by SNHU who provides higher education guidance and opportunities at USO locations throughout the country."
It was a particularly productive week for the USO thanks to an offensive explosion across MLS. Last year's two-week event netted $100,000 between 47 goals and nearly 4,000 retweets. This year's week-long event saw 63 goals. "It was a prolific week across the league," Thiel said.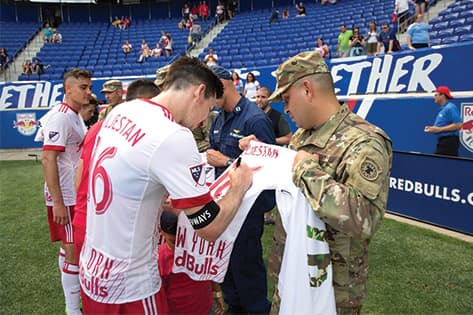 SNHU is the official education partner of MLS as well as the worldwide education partner of the USO. The partnership between SNHU and the USO also includes educational and financial literacy opportunities at USO sites across the country, as well as transitional support.
Joe Cote is a staff writer at Southern New Hampshire University. Follow him on Twitter @JoeCo2323.
Explore more content like this article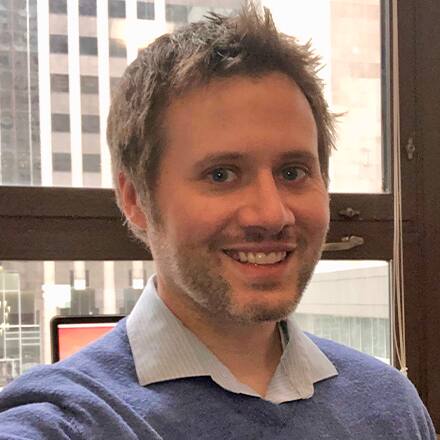 Clinical Mental Health Instructor Dr. Matt Glowiak: A Faculty Q&A
March 20, 2020
When Dr. Matt Glowiak first embarked on his counseling career, he never expected his experiences to be so diverse. We asked the clinical mental health counseling instructor to share his thoughts on teaching, the importance of education and more as part of our Faculty Spotlight series.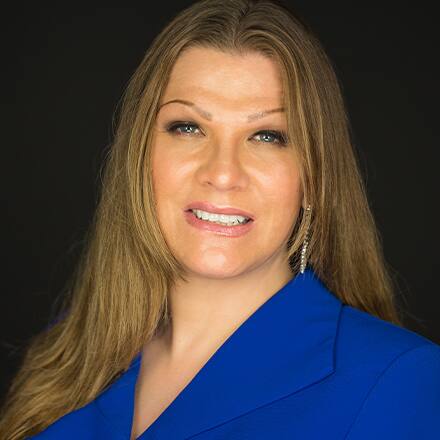 5 Tips to Stay Sane and Compassionate During the Age of Coronavirus
March 19, 2020
The COVID-19 scare is drastically reshaping how we live and engage each other. Even as we pass through this period of uncertainty, here are 5 things that each of us can do to take care of our own mental health while being mindful of and compassionate toward the mental health needs of others.