Duet Director Khaleel Shreet Featured in New Hampshire Magazine
Southern New Hampshire University alumnus Khaleel Shreet '15 '22EdD was recently featured in NH Magazine, profiling his journey from Syria to SNHU graduate and director of Duet, a program that provides academic coaching to highly motivated students.
The article details Shreet's experience working 16 hours a day and taking online classes after escaping the Syrian civil war and a life-changing conversation with university President Paul LeBlanc that eventually led to his master's and doctoral degree in educational leadership.
"That meeting flipped my life upside down," Shreet told the magazine.
Shreet now works at Duet, an SNHU program that helps students earn their degrees more quickly and inexpensively, one of several SNHU efforts to make college more accessible to underserved communities, including the Chandler Center, the SNHU Center for New Americans and the Global Education Movement (GEM), which works with refugees around the globe.
Read more about Shreet here.
About Southern New Hampshire University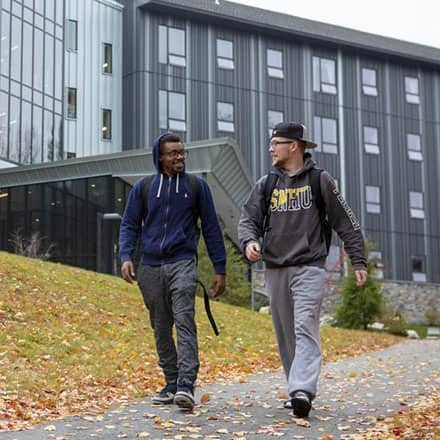 SNHU is a nonprofit, accredited university with a mission to make high-quality education more accessible and affordable for everyone.
Founded in 1932, and online since 1995, we've helped countless students reach their goals with flexible, career-focused programs. Our 300-acre campus in Manchester, NH is home to over 3,000 students, and we serve over 135,000 students online. Visit our about SNHU page to learn more about our mission, accreditations, leadership team, national recognitions and awards.