Focus Your MEd in Educational Leadership
$637/credit (36 credits total)
Transfer up to 12 graduate credits
Opportunities for professional development
Complete in as few as 15 months
No GRE/GMAT required
Faculty consists of credentialed educators in the field of K-12 education
Master's in Educational Leadership Degree Program Overview
Gain an in-depth perspective on teaching, learning and educational leadership with the online Master of Education (MEd) in Curriculum and Instruction with a concentration in Education Leadership at Southern New Hampshire University, and pursue a career where you could change the lives of students and staff.
Whether you're new to teaching or a seasoned education professional, a master's degree in education can not only open doors for promotions and increased job security, but also allow you to pursue a meaningful career where you can have a direct positive impact on the lives of your students. An advanced degree in this field not only lends weight to your resume, but also enhances your competitive edge in the workforce.
Note: Teaching certification requirements may vary by state. The MEd on its own will not certify someone lacking state licensure to become a classroom teacher. Instead, those looking to teach typically complete undergraduate degree programs approved by a state that leads to certification.
That being said, pairing the MEd in Curriculum and Instruction with the education leadership concentration helps you acquire leadership skills that you can apply in the classroom or in administration roles. Students also learn about innovative, student-centered curriculum development and instruction models.
The educational leadership-focused MEd in Curriculum and Instruction prepares you to make a significant impact on student achievement and allows you to gain unique, practical experience that can help you advance in your career.
National Standard Alignment: SNHU's MEd program and educational leadership concentration are aligned with national standards and frameworks from the Partnership for 21st Century Skills (P21) and the National Policy Board for Educational Administration (NPBEA).
Licensure Information
The online MEd in Curriculum and Instruction with a concentration in Education Leadership degree program does not lead to licensure. SNHU also offers online post-licensure Master of Education (MEd) programs for currently licensed individuals who are interested in furthering their professional development and enhancing their credentials.
However, since state requirements for adding endorsements vary greatly, SNHU does not guarantee that the completion of those programs will result in rank, endorsements and/or salary increases and strongly encourages interested individuals to contact their state licensure board prior to enrolling.
SNHU provides additional information for education programs on our Licensure and Certification Disclosures page. View disclosure information.
What You'll Learn
How to create positive change for diverse learning communities
Curriculum design that addresses the complex learning situations of today's students
Support students with different backgrounds, abilities and experiences using principles of Universal Design for Learning and other relevant standards
Integrate technology into curriculum to enhance teaching and learning
How You'll Learn
At SNHU, you'll get support from day 1 to graduation and beyond. And with no set class times, 24/7 access to the online classroom and helpful learning resources along the way, you'll have everything you need to reach your goals.
Career Outlook
The current movement to improve the U.S. education system means increased job prospects for administrative leaders who understand the need for higher-performing students and schools. A master's in education can open you up to a number of opportunities, allowing you to advance your teaching career by gaining insights into new approaches and technologies that both inspire learners and transform the lives of students.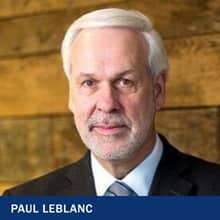 "Education is the great enabler and equalizer, the force that allows individuals to reach their potential, to dream bigger dreams and to be more fully engaged with a much bigger world. It is also the engine of social mobility, the avenue to better and more meaningful work and thus opportunity for one's family and community," said Dr. Paul LeBlanc, president at Southern New Hampshire University.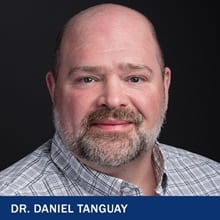 Excelling and growing in your career as an educational administrator requires a mix of passion for education, classroom experience, focus and drive. Once you've landed a position, the educational theory and classroom management skills you'll master as part of your degree can help you achieve better results and increase your value as an educational professional.
Teachers who earn an MEd bring credibility to their professions and are highly competitive in the job market. Best of all, they almost immediately see a bump in salary, making it a strong incentive for them to pursue an advanced degree, said Dr. Daniel Tanguay, associate director of online education programs at Southern New Hampshire University.
Job Growth
Employment opportunities in educational leadership are expected to increase 5% through 2031, according to the U.S. Bureau of Labor Statistics, which means the need for leaders is still on the rise.1
Salary
According to the BLS, the median wage for these types of roles and this level of education is $98,420 per year as of 2021.1
Understanding the numbers
When reviewing job growth and salary information, it's important to remember that actual numbers can vary due to many different factors—like years of experience in the role, industry of employment, geographic location, worker skill and economic conditions. Cited projections do not guarantee actual salary or job growth.
"If a district is looking for high-quality educators and they are comparing two applicants against each other, the person with the MEd will have an advantage," he said. "The MEd reflects that a candidate has more experience and is capable of taking on more responsibilities required by the job."
An online degree in educational leadership from SNHU could prepare you for leadership roles in a number of environments.
Where Could You Work?
School or District Administrator's Offices
Work in leadership positions like site administrator or school principal.
Classrooms
Work directly with students as a classroom teacher and serve as a mentor to other teachers.
Nonprofits
Consult based on field experience in support of an organization or lobby for policy to support schools and teachers.
While these job settings all differ, the common threads include fostering diverse and safe environments where learning thrives. In this educational leadership degree program, and through the process of embracing the role of inspiring, motivating and challenging your students, colleagues and communities, you could learn how to become the drivers of real educational change.
Note: Administrative leaders in public schools may be required to have an education administrator license.
Start Your Journey Toward an Online MEd in Educational Leadership
Why SNHU For Your Master's in Educational Leadership Degree
Flexible
With no set class meeting times, you can learn on your schedule and access online course materials 24/7.
Affordable
As part of our mission to make higher education more accessible, we're committed to keeping our tuition rates low. In fact, we offer some of the lowest online tuition rates in the nation.
Prior coursework and work experience could also help you save time and money. SNHU's transfer policy allows you to transfer up to 12 credits from your previous institution. You could also earn college credit for previous work experience.
Respected
Founded in 1932, Southern New Hampshire University is a private, nonprofit institution with over 160,000 graduates across the country. SNHU is accredited by the New England Commission of Higher Education (NECHE), a regional accreditor, which advocates for institutional improvement and public assurance of quality.
Recently, SNHU has been nationally recognized for leading the way toward more innovative, affordable and achievable education:
"Most Innovative" regional university honors from U.S. News & World Report each year since 2015
A $1 million grant from Google.org to explore soft skills assessments for high-need youth
Recognition as a 2017 Digital Learning Innovator by the Online Learning Consortium
Network
At Southern New Hampshire University, you'll have access to a powerful network of more than 300,000 students, alumni and staff that can help support you long after graduation. Our instructors offer relevant, real-world expertise to help you understand and navigate the field. Plus, with our growing, nationwide alumni network, you'll have the potential to tap into a number of internship and career opportunities.
93.6% of online students would recommend SNHU (according to a 2022 survey with 17,000+ respondents). Discover why SNHU may be right for you.
Expanding access to quality higher education means removing the barriers that may stand between you and your degree. That's why you can apply at any time and get a decision within days of submitting all required materials:
Acceptance decisions are made on a rolling basis throughout the year for our 5 graduate terms.
If you're ready to apply, follow these simple steps to get the process going:
Courses That Prepare You to Lead

Jay Nagy, SNHU MEd online instruction facilitator
"Students pursuing the educational leadership concentration will build upon the initial leadership courses in this degree and delve deeper into what it means to be a leader in the field of education."
Courses & Curriculum
The online MEd in Curriculum and Instruction program with a concentration in educational leadership is designed for certified teachers or select K-12 professionals who are leading in the area of curriculum and instruction. The program includes 11 courses, three of which are leadership-focused courses.
Educators providing instruction build upon their content knowledge by strengthening their understanding and capabilities in the field of education. Students in this program learn about curriculum planning and instruction models like Understanding by Design (UbD) and Differentiated Instruction (DI). Learning how to plan one's curriculum and tailoring instruction to meet students' learning differences is crucial in today's classroom regardless of the location.
In addition to courses that help future educators meet the needs of every type of learner, each of the adjunct faculty providing the MEd Education Leadership courses are credentialed educators in the field of K-12 education with a plethora of experience in classrooms and leadership roles within the educational community.
Courses may include:
Educational Law and Ethics
Building Community Through Education
Leading Educational Organizations
Earning your MEd in Education Leadership also opens the door to additional professional development opportunities that could open many doors for you.
"The program allows for professional development opportunities for all. All credentialed, or certified, educators are required to participate in professional development opportunities to maintain their credentialing. This program allows students to tailor their interests to their needs. Students can participate in the full degree or the concentration if they choose," said Nagy.
List of Courses
Courses May Include
MEd Educational Leadership
EDU 515
The Educator as Leader
Discover the frameworks and approaches used in the M.Ed. in Curriculum and Instruction program. Explore what it means to be an educational leader in today's rapidly changing, multi-cultural education environments and investigate the many traditional and non-traditional facets of contemporary educational leadership. Examine competencies, characteristics, and practices that relate directly to student achievement and are grounded in current professional standards.
EDU 530
Evidence-Based Research for Education
Learn about the various types and methods of educational research. Examine the value of education focused action research in a variety of learning environments. Develop foundational knowledge and skills to read, interpret, and use data to enable professional growth and improve student learning experience.
EDU 545
Leadership in Teaching and Learning
Explore educational leadership concepts by focusing on the characteristics and best practices needed to define and increase success in learning. Employ multiple measures to resolve learning challenges utilizing effective communication and collaboration in ways that empower oneself and others to enhance one's role as an educational leader. Learn about legal, ethical, and professional issues existing in today's educational environments that impact effective leadership.
EDU 570
Curriculum Design 1: Foundations in Curriculum Design
Explore the foundations of curriculum design theories and principles used in various learning environments. Apply Understanding by Design (UbD), Differentiated Instruction (DI), and the standards of Universal Design for Learning (UDL), for designing and developing a functional and effective curriculum that matches all students' learning needs.
EDU 612
Educational Law and Ethics
Examine the roles of law and ethics in education and their relationship to becoming effective educational leaders. Investigate ethical decision-making, aligning with laws and standards, that is critical for any educator to practice. Utilize case studies and theory to explore topics such as equality versus equity, privacy versus safety, and responsibility versus accountability.
EDU 615
Curriculum Design 2: Differentiated Instruction
Implement Differentiated Instruction (DI) strategies for all students, especially as they apply to unique students. Use multiple data points to design curriculum that can be differentiated and aligned to student, state, and national goals and standards by embedding technology, including assistive technology, in teaching and managing students. Examine DI strategies for English Language Learners, students with disabilities and learning differences, and high performing students as part of a heterogeneous learning environment.
EDU 617
Building Community Through Education
Explore the tools, resources, and knowledge educational leaders must utilize in order to sustain a quality educational program as well as be the drivers of positive change within communities. Examine educational leaders' responsibilities to and decisions surrounding key community stakeholders such as students, instructors, parents/guardians, advisory boards, and local businesses.
EDU 619
Leading Educational Organizations
Study and reflect on the different approaches to leading educational organizations and the decision-making process inherent in leadership roles. Success in the dispositional qualities of leadership comes with the knowledge and skills of managing people, data, and processes that promote growth for all stakeholders. Examine leadership qualities, finance and budgeting, resource management, strategic planning, and personnel management.
EDU 645
Curriculum Design 3: Assessment for Student Learning
Explore assessment theories and practices as integral elements of curriculum and instructional design. Interpret assessment data from multiple sources and use that data to inform curricular choices. Investigate embedding technologies into curriculum to assess and interpret student learning effectiveness as part of the continuous feedback cycle.
EDU 655
Curriculum Design 4: Emerging Theory and Design
Investigate emerging theories of design and learning in today's increasingly complex technology-enhanced learning environments. Apply theory-based strategies for providing curriculum and instruction in traditional, alternative, virtual, and augmented learning settings.
EDU 683
Seminar in Curriculum and Instruction
Prepare for the Capstone by developing and focusing scholarship and artifacts for the portfolio, including a personalized educational philosophy statement. Drawing from the technology-focused, inclusion-centric themes explored throughout the program, draft an evidence-based curriculum proposal that addresses a self-identified achievement gap.
EDU 690
Capstone in Curriculum and Instruction
Integrate previous coursework and demonstrate the mastery of knowledge and skills developed throughout the program. Synthesize prior learning in order to develop a complete curriculum in an area of interest for utilization, along with the portfolio, in illustrating a cohesive educational philosophy and showcasing growth as an educational leader.
Total Credits: 36
Minimum Hardware Requirements
| Component Type | PC (Windows OS) | Apple (Mac OS) |
| --- | --- | --- |
| Operating System | Currently supported operating system from Microsoft. | Currently supported operating system from Apple. |
| Memory (RAM) | 8GB or higher | 8GB or higher |
| Hard Drive | 100GB or higher | 100GB or higher |
| Antivirus Software | Required for campus students. Strongly recommended for online students. | Required for campus students. Strongly recommended for online students. |
| SNHU Purchase Programs | | |
| Internet/ Bandwidth | 5 Mbps Download, 1 Mbps Upload and less than 100 ms Latency | 5 Mbps Download, 1 Mbps Upload and less than 100 ms Latency |
Notes:
Laptop or desktop?  Whichever you choose depends on your personal preference and work style, though laptops tend to offer more flexibility.
Note:  Chromebooks (Chrome OS) and iPads (iOS) do not meet the minimum requirements for coursework at SNHU. These offer limited functionality and do not work with some course technologies. They are not acceptable as the only device you use for coursework. While these devices are convenient and may be used for some course functions, they cannot be your primary device. SNHU does, however, have an affordable laptop option that it recommends: Dell Latitude 3301 with Windows 10.
Office 365 Pro Plus is available free of charge to all SNHU students and faculty. The Office suite will remain free while you are a student at SNHU. Upon graduation you may convert to a paid subscription if you wish. Terms subject to change at Microsoft's discretion. Review system requirements for Microsoft 365 plans for business, education and government.
Antivirus software: Check with your ISP as they may offer antivirus software free of charge to subscribers.
University Accreditation
Southern New Hampshire University is a private, nonprofit institution accredited by the New England Commission of Higher Education (NECHE) as well as several other accrediting bodies.
Tuition & Fees
Tuition rates for SNHU's online degree programs are among the lowest in the nation. We offer a 25% tuition discount for U.S. service members, both full and part time, and the spouses of those on active duty.
Online Graduate Programs
Per Course
Per Credit Hour
Annual Cost for 15 credits
Degree/Certificates
$1,911
$637
$9,555
Degree/Certificates
(U.S. service members, both full and part time, and the spouses of those on active duty)*
$1,410
$470
$7,050
Tuition rates are subject to change and are reviewed annually.
*Note: students receiving this rate are not eligible for additional discounts.
Additional Costs:
Course Materials ($ varies by course). Foundational courses may be required based on your undergraduate course history, which may result in additional cost.
Frequently Asked Questions
What can I do with a master's in educational leadership?
Teaching is a special profession. As a teacher, you not only guide and coach your students to be their best, you are a lifelong learner as well.
There are many options for professional development in the field of teaching. One of the most comprehensive is to earn a graduate degree that combines research, leadership and curriculum design components that together can position you to lead in the classroom, as an administrator or beyond.
Some jobs you might enjoy with an educational leadership degree are:
Principal or assistant principal:

The principal is a key leadership role in any school. Your key responsibilities may include monitoring student progress and writing policies and procedures for the school. You may be in charge of managing the school budget, hiring staff and overseeing the building and facilities. This role is multi-faceted and dynamic and requires a strong leader to do it well. Your coursework in educational law and ethics as well as community building could come in handy here.

District administrator: In this leadership role, you might be in charge of overseeing educational programs, curriculum and staff in an entire district instead of just one school. A strong background in leadership principles, including ethics, curriculum design and organizational leadership can be the key to success here.
Instructional coordinator: Also known as a curriculum designer, this is a multi-faceted role that includes designing curriculum and possibly staff management if you lead a team. A strong background in the principles of curriculum design is, of course, key. The understanding of educational law and how to drive educational change will also help the person in this role shine. You may develop and implement instructional materials and design ways to assess their effectiveness in the classroom.
Classroom teacher: The role of a classroom teacher is the ultimate leadership position. Every day as a teacher, you have the opportunity to apply your management skills, curriculum design skills and of course, interpersonal skills to manage a positive and effective classroom.
Is a master's in educational leadership worth it?
As lifelong learners as well as teachers, continuing education can be an exciting part of the teaching profession. There are many options for graduate study in education, including specializing in a content area or in the areas of reading, language-based learning disabilities or technology. SNHU makes it convenient and affordable to earn your degree online, in whichever area you choose.
"This program was built upon the notion that a student can achieve their MEd within a 15- to 24-month time period," said MEd online instruction facilitator Jay Nagy.
An online master's in educational leadership also allows you to explore leadership roles within the profession while learning strategies and practical applications to inspire, motivate and challenge others to learn.
The educational leadership concentration focuses on 3 key areas:
Educational Law and Ethics

, where you may examine the roles of law and ethics in the classroom. You may investigate decision-making processes and use case studies to explore theory and best practices for managing a classroom or learning community.

Building Community Through Education, where you may focus on the leadership role in managing various community stakeholders in the field of education. This includes learning how to drive positive change among students, faculty, parents and even local businesses and community organizations.
Leading Educational Organizations, where you may examine leadership roles more closely. This could include study of finance and budgeting as well as resource management and strategic planning. This course is designed to help you prepare for the well-rounded role of a school principal or district administrator.
Can you teach at a university with an MEd?
Teaching at different levels can require various levels of formal education. For most teaching positions for grades K-12, graduate education or coursework toward a master's in education is necessary.
For post-secondary teaching jobs, the requirements can vary. To teach at the community college level, an MEd in curriculum and instruction or in another area of education may be necessary. Check with the program that interests you, because the MEd in education may be sufficient, depending on the school.
At Southern New Hampshire University, all of our instructors are professionals working in their respective fields. They offer professional guidance as you work through the program. Our career counselors are also readily available to help share information about opportunities to teach at the post-secondary level.
And while our MEd in educational leadership does not qualify you for licensure on its own, it can be a necessary and worthwhile component of preparation leading to that important graduate credential.
What can I do with an MEd?
An online master's in educational leadership can prepare you to be a leader in the classroom or in any business environment you choose. The online nature of the program allows you to earn this credential at your pace, and on your schedule. We know how important this is for students who are furthering their education while working full time.
There are many opportunities to use an MEd in educational leadership in addition to a vibrant teaching career.
Some opportunities that may interest you include:
Education policy analyst:

If a leadership career outside the classroom interests you, a role in policy might be a good fit. You may put your research and analytical thinking skills to work with lobbyists or special interest groups to pass legislation pertaining to education. Your education background can come in handy as you work to drive legislation forward that benefits schools, teachers and the educational system as a whole.

School and career counseling: Leadership takes many forms, and one of them could involve working with students one on one as a guidance counselor. As the name implies, you might implement a number of strategies to help guide students toward success in school and in life.
Education administration: As an educational administrator, you may have the opportunity to take on a lot of different roles within the field of education. You may enjoy the leadership position of a school principal. Or perhaps you wish to guide the policies and curriculum decisions for the school system as a whole. Leading educational organizations holistically is the key to success in this dynamic role.
Instructional design and technology: In this role, you may design individual courses, assessments or even entire curricula for a school or school system. Perhaps you could write teaching manuals or guides. There are a variety of ways to apply your writing, communication and curriculum design skills with a master's in educational leadership under your belt.
Corporate trainer: If a corporate career is a path that interests you, your master's in educational leadership can prepare you for success designing and implementing training programs in the workplace. You may develop materials, give presentations, run workshops and more. Your teaching skills could work well in tandem with the leadership and curriculum design skills gained in earning your master's in educational leadership online.
You may also wish to use your master's in education leadership as a jumping-off point toward a doctorate in educational leadership. Our admission counselors and academic advisors are ready to help you choose the path that is right for you. They'll also ensure that you receive every possible transfer credit, which can save you time and money over the course of completing your education.
No matter which career path you choose with your online master's in educational leadership, know this for sure: You are on a sure path to change lives for the better.
Related Articles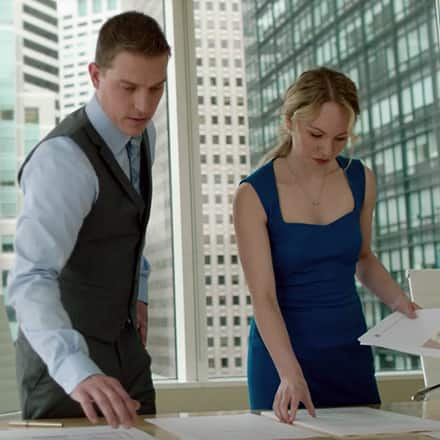 A master's degree comes after a bachelor's degree and is typically a two-year academic program that allows you to specialize in a subject area of your choice. Some common types of master's degrees you can choose from include: Master of Arts, Master of Science and Master of Business Administration.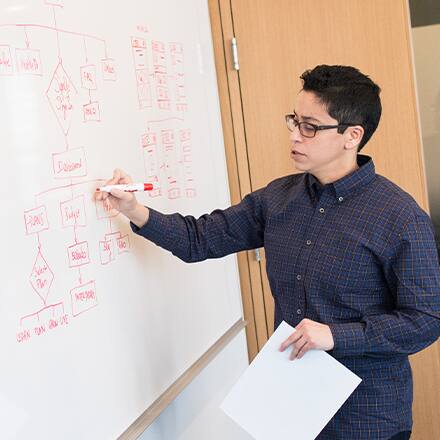 Everyone has a different style of learning. Through understanding the styles of study and note-taking that suit you best and knowing about different strategies for activating your learning, you can maximize your learning experience with formal education, and in all areas of life.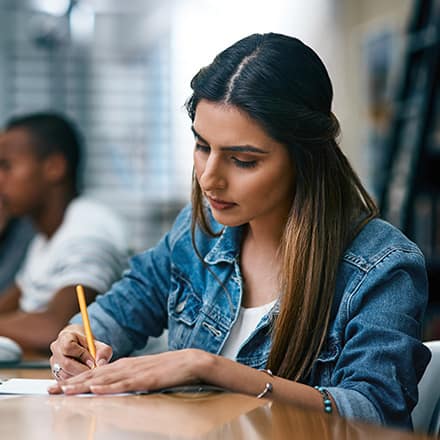 If you're thinking about earning a degree, you'll need to consider how to pay for college. For many, that can involve student loans. A student loan is money you can borrow from the U.S. Department of Education or a private organization to pay for college and repay later with interest.
References
1Bureau of Labor Statistics, U.S. Department of Labor, Occupational Outlook Handbook, on the internet, at: https://www.bls.gov/ooh/management/elementary-middle-and-high-school-principals.htm (viewed Feb. 6, 2023).
Cited projections may not reflect local and/or short-term economic or job conditions and do not guarantee actual job growth.