Spotlight on SNHU's Associate Dean of Business Programs Dr. J
Jessica Rogers, PhD, added her passion for social media to a lifelong study of consumer behavior and marketing to create a contemporary marketing toolkit for her students. As Associate Dean of Business Programs at SNHU, she has been instrumental in the development of the online MS in Marketing Digital Marketing concentration. And, just like many of her students, she juggled her personal, educational and professional commitments while earning her doctoral degree in business with a specialization in marketing.
"My students called me 'Dr. J' years ago, before I was even done with my PhD program. I like it—and that I didn't name myself," said Rogers, who completed her doctoral studies in June 2017.
A member of the American Marketing Association and Academy of Marketing Science, Rogers also serves as an editorial board member of The Journal of Education for Business, and is a reviewer for The Journal of Business Research and The Journal of Social Media in Society. She has worked on course design and instruction of undergraduate and graduate level courses in marketing, including social media and digital marketing. Rogers has been recognized by Social Media Marketing Magazine as a top marketing professor in Twitter in 2016 and in the Top 100 Web-Savvy Professors list. SNHU has honored her twice, in 2013, and 2014, with Excellence in Teaching Awards. Most recently, HubSpot's Educational Partner Program included Rogers among a select listing of remarkable digital marketing professors in its current "How to Teach Digital Marketing" guide.
At the 2017 SNHU Commencement, she shared hugs and tears with students who share HubSpot's respect for her teaching prowess. "They didn't expect to see me there at commencement ceremonies," Rogers said. "It was amazing to see real people with their families. SNHU instructors really love our disciplines and want to share our passions with students. Hand holding. Inspiring. Mentoring. Cheerleading. I love all that, and want students to take that grit and evolve."
Rogers knows a lot about evolving. In 2009, she turned a job loss into an exploration of possibilities, eventually transitioning to teaching following a 16-year career with experience in operations, management, sales and marketing. The shift began when she emailed a former professor to say, "I need a job," and accepted his offer to teach an introduction to marketing class at a local university. Now a full-time professor with SNHU, her passion for social media and digital marketing has fueled an expansion of offerings for marketing students.
SNHU Digital Marketing: At the Forefront of Theory and Practice
"I couldn't be more ecstatic about the digital marketing program at SNHU. The courses are user-friendly, relevant. They're aligned with industry and what employees need to know, certifications and so on," said Rogers.
The coursework in social and digital media helps students to theoretically and practically apply their knowledge—through market research, content creation, monetizing blogs and more. MBA students use digital media and its elements, including social media, apps, gamification, websites and more, alongside more traditional tactics and marketing techniques, to be competitive in business.
"SNHU is at the forefront of both theoretical and practical applications. Most of the faculty are using the tools and platforms taught in courses while working on the job right now," she said.
"Many students are uncomfortable about [creating their own Twitter feed or blog], but then they say, 'I was so scared to put myself out there, but I love this.' Social media, SEO, SEM and other ways of storytelling and branding expose students to both their creative and strategic/analytic sides," Rogers said. "In the right environment, they have opportunities to be both—and both are valuable."
How Personal Experience Influences Her Profession
She understands the reluctance that many initially had. Around 2008, Roger's husband—a lighting designer for Poison, Rob Zombie and other touring artists—suggested she try Facebook. "I said, 'No, that's for college students,' but I got pregnant and before I knew it, I was posting sonograms and then baby photos. I was already using Twitter as my newsfeed and had met lots of people that way through guest blogging, meet-ups and quotes on "The Financial Times." It was a progressive thing, grounded in my love of marketing where I worked on consumer behavior, why and how we decide to buy things, and how marketers take advantage of that," she said. She recognized the direct correlation between long-established principles in marketing and the opportunities available in digital space. That recognition, along with myriad experiences in digital marketing, fuels her passion for teaching others.
Rogers' personal experience also allows her to empathize with what students are experiencing. When her son was 16 months old, Rogers dove into her doctoral program. "It was challenging. My husband travels all the time, so I'd literally have my laptop to my right and be participating in an online discussion while my baby was asleep on my left," she said.
Earning her Ph.D online offered her greater perspective online coursework. "Things have changed dramatically since 2001-2003 when I was studying for my master's degree. There weren't any online graduate-level degree programs then," Rogers said. "My students could appreciate that I'm a student as well."
Her love of social media morphed into her doctoral thesis: "Social Media Content and Brand Loyalty: A Quantitative Study of the Determinants of Engagement for Gen X Females."
"It took me six years, 22 weeks and two days to finish my PhD, and juggling was a big part of my life," she said. "My students who are applying to doctoral programs say, 'You made it look easy,' but I hope not!" Rogers said. Either way, current and former students know they have a strong supporter in "Dr. J," whether they're in a course with her now or were several years ago. Her Facebook group and Twitter feed include a bevy of present-day students as well as marketing alumni. She values the connection with each and the influence she has had on their learning experiences..
"The fact that I've made some sort of impact is phenomenal," Rogers said.
Susan Bogle is a marketing and student recruitment specialist in higher education. Follow her on Twitter @Suze1776 or connect on LinkedIn.
Explore more content like this article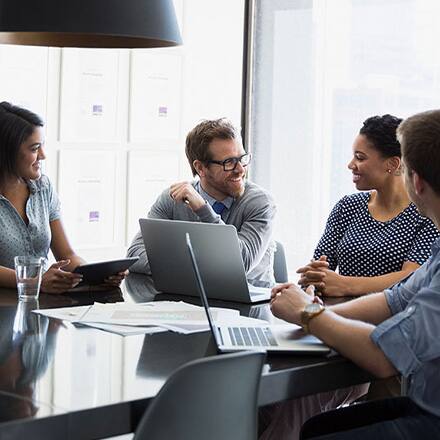 October 20, 2021
Today's MBA programs provide plenty of options to focus on particular aspects of business in either a specialization or concentration - giving you a competitive edge in today's job market.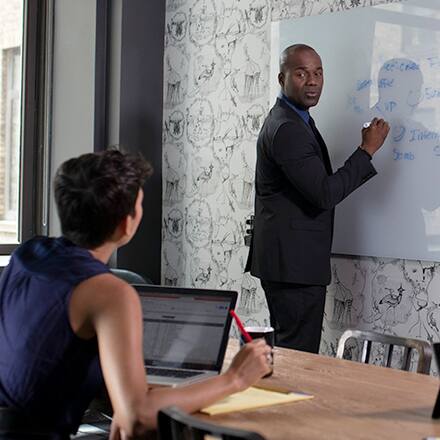 October 19, 2021
An MBA – or Master of Business Administration – is a graduate-level business degree designed to give professionals the critical knowledge they need to step into management and leadership roles in companies.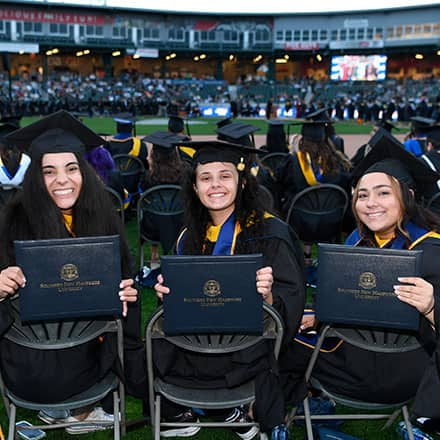 October 18, 2021
Southern New Hampshire University's Class of 2020 and 2021 campus graduates had their moment in the sun on Saturday when more than 400 celebrated their incredible achievements at Northeast Delta Dental Stadium in Manchester, New Hampshire.