Earn Your Master's in Digital Marketing
$627/credit (36 credits total)
Transfer up to 12 graduate credits
Aligned with AMA Professional Certified Marketer (PCM®)
Complete in as few as 15 months
No GRE/GMAT required
Prepare for Hootsuite and HubSpot certifications
Master's in Digital Marketing Program Overview
Our world has gone digital. To grab hold of consumers' attention, marketers must form personal connections in this vast online environment.
Develop into the branding and digital marketing master the industry demands when you earn the Master of Science (MS) in Marketing with a concentration in Digital Marketing from Southern New Hampshire University.
This online master's program aligns to the American Marketing Association's Professional Certified Marketer (PCM®) Program standards as outlined in its Digital Marketing Book of Knowledge.
Learn how to:
Use digital and social media activity and data to inform decision-making
Analyze and interpret data to align marketing plans to strategic goals
Maximize opportunities through the use of marketing theory and practices
Gather information through diverse media to inform and persuade stakeholders
Develop international marketing strategies
Ensure marketing practices comply with regulatory standards and ethical practices
Manage a brand to ensure the creation, capture and delivery of value
Career Outlook
As the online world continues to broaden, and more options become available for promotional use, the need for marketers continues to rise. Every business – large or small – needs business plans, strategies and assets that promote its products or services.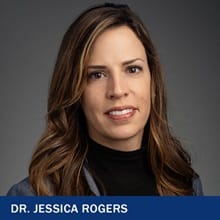 "Traditional media is a great way to reach a broad consumer base, whereas digital media has the ability to reach very specific audiences," said Dr. Jessica Rogers, associate dean of marketing programs. "A key point is that depending on the target audience, some channels are more effective than others."
Rogers considers some of these popular forms of digital media – as well as the skills you'll learn in SNHU's program – as:
Content marketing: Write or produce informative pieces that offer value to your audience, like articles, podcasts or videos.
Email marketing: Entice your audience to open your mail and click on your call-to-action link.
Marketing analytics: Use data to inform your campaigns and improve them.
Mobile marketing: Reach people through text messages or via apps on their phones.
Pay per click (PPC): Invest in promoting your business to the top of the search engine results pages.
Search engine optimization (SEO): Build your webpage around keywords and phrases, and design your site with a user-friendly structure.
Social media marketing: Target and create social media posts and ads that get in front of the eyes of your audience.
With so many possibilities of directions to take your career in, your MS in Digital Marketing can give you an abundance of opportunities.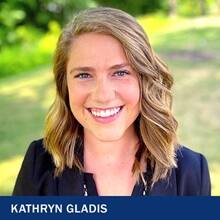 It gave Kathryn Gladis '16 '20G more opportunities. After graduating with a bachelor's in marketing from SNHU's campus, she knew she could "dig deeper into the digital side of marketing in order to increase my opportunities of finding a position where I could utilize those skills." So she enrolled in SNHU's master's in digital marketing online program.
And it worked for her. "This degree has helped my career develop by moving me into a different role within my company," Gladis said. "I moved from a territory marketing position into a digital marketing coordinator position. I chose to pursue this degree at the right time and got to experience firsthand learning new skills/programs and directly applying them to my company's digital strategy."
The U.S. Bureau of Labor Statistics (BLS) reports faster than average job growth for advertising, promotions and marketing managers: Through 2028, growth of 8% translates to over 21,000 new positions that may need to be created.1
Plus, those roles pay well. The median annual salary in May 2019 was $125,510 – with the top 10% earning over $208,000.1
And where could you work with this learned experience? The BLS notes that the largest employers for advertising and promotions managers1 were:
Advertising, PR and related services: 40%
Information: 11%
Management of companies and enterprises: 8%
Self-employed workers: 6%
Wholesale trade: 6%
Some of those same industries also show up on the list for top employers for marketing managers1, as well:
Professional, scientific and technical services: 23%
Management of companies and enterprises: 14%
Finance and insurance: 10%
Manufacturing: 10%
Wholesale trade: 8%
If you decide digital marketing is not the career path you want to take, SNHU offers 3 more cutting-edge marketing concentrations that can keep you at the top of your game: new media and communications, marketing research and analytics, and social media marketing. You may also opt for the general track.
Start Your Journey Towards a Online Digital Marketing Degree
Why SNHU For Your Master's in Digital Marketing Online
Flexible
With no set class meeting times, you can learn on your schedule and access online course materials 24/7.
Affordable
Take advantage of some of the lowest online tuition rates in the nation, plus financial aid for those who qualify. We also make it easy to transfer to SNHU by accepting up to 12 credits from your previous institution.
Respected
Founded in 1932, Southern New Hampshire University is a private, nonprofit institution with over 100,000 graduates across the country. SNHU is regionally accredited by the New England Commission of Higher Education (NECHE), which advocates for institutional improvement and public assurance of quality.
Recently, SNHU has been nationally recognized for leading the way toward more innovative, affordable and achievable education:
"Most Innovative" regional university honors from U.S. News & World Report each year since 2015
A $1 million grant from Google.org to explore soft skills assessments for high-need youth
Recognition as a 2017 Digital Learning Innovator by the Online Learning Consortium
Network
At Southern New Hampshire University, you'll have access to a powerful network of more than 200,000 students, alumni and staff that can help support you long after graduation. Our instructors offer relevant, real-world expertise to help you understand and navigate the field. Plus, with our growing, nationwide alumni network, you'll have the potential to tap into a number of internship and career opportunities.
Opportunities
As a master's in digital marketing student, you'll be prepared to go for industry-relevant credentials from leaders in digital and social media marketing, like Hootsuite and HubSpot.
96.5% of students would recommend SNHU.2 Discover why SNHU may be right for you.
Acceptance decisions are made on a rolling basis throughout the year for our 5 graduate terms. You can apply at any time and get a decision within days of submitting all required materials.
Simply contact an admission counselor, who can help you explore financial options, answer all your questions, and walk you through the application process, which includes:
Completing a graduate application
Providing undergraduate transcripts
Courses & Curriculum
By specializing your online master's in marketing with this in-demand business focus, you'll be on your way to developing yourself as a digital marketing master.
That's because our master's-level courses are taught by instructors who work and have experience in marketing. And that means you're learning from professionals who are currently practicing marketing and can share stories of their success in the field.
"The instructors always want to see you succeed," said Kathryn Gladis '16 '20G. "In my experience, if I ever had a question, the response back was always quick and helpful."
In the master's in digital marketing program, you'll have 8 core marketing courses and 4 concentration courses in digital marketing.
Your core courses include topics like strategy, analytics, consumer behavior, and ethical and legal issues. All of our master's in digital marketing students also take the Strategic Digital Marketing course as part of the core. This is an excellent introduction to your digital marketing concentration: You'll learn the ins and outs of the platforms and technology, which can better position you to create integrated online strategies that are met with success. This class has a hands-on approach, giving you practice for real-world scenarios.
Your concentration courses will allow you to better understand online activity to make more informed decisions for your organizations. These courses may include:
Digital Story Telling and Branding: Learn about theories and application that can help you stand out from the pack in the digital space. Get hands-on experience that allows you to roll out your strategies through various approaches and analyses.
Online Marketing Channels: Discover just where you can market your products or services online. From social media to email and even gaming, you'll see the pros and cons of the channels and which can work best for your audience.
Social Media Marketing: Explore possible tools, then start constructing and evaluating social media content, its impact and its practical use in marketing context. Learn more about how social media can be used for not only marketing and advertising, but also public relations, journalism and civic/political participation.
Websites and Search Engine Marketing/Search Engine Optimization: Gain more insight into the differences between search engine marketing (SEM) and search engine optimization (SEO). Discover their benefits and limitations of SEM and SEO strategies – as well as how you can use these tools for effectively reaching customers.
Gladis chose this degree and concentration because of the courses she would get to take.
"I was originally attracted to this program because of the digital marketing focus," she said. "This program featured specific courses that would enhance my knowledge of digital marketing strategies and programs that would help me to gain experience that I could directly relate to real-world job opportunities."
When you near the end of your program, you'll take your capstone course. This gives you the opportunity to show what you know – to take all of the skills and knowledge you've learned for a final assessment.
For Gladis, the capstone left a huge impression on her.
"This course gave us some freedom to put together everything that we learned throughout the program and design a strategic marketing plan from start to finish for a Fortune 500 company," she said. "We got the chance to open a franchise in a new location and create the marketing strategy for the new setting. This was the most real-life situation within a course and I got to utilize previously learned skills to create the strategy, budgets and ads themselves through programs like InDesign and Canva."
In addition to taking courses that prepare you for the job market, SNHU's unique digital marketing graduate concentration helps prepare students for the American Marketing Association's Professional Certified Marketer® Certification exam.3
In fact, the AMA – a community for marketers – offers a digital marketing program. In partnership with the Digital Marketing Institute – a world leader in professional digital marketing certification – you can earn 2 credentials upon completion: PCM® Digital Marketing and Certified Digital Marketing Professional.4

Coursework within this concentration also aligns with these industry-recognized certifications including:
Hootsuite Platform Certification Exam
Hubspot Email Marketing Certification
HubSpot Inbound Marketing Certification and Exam
HubSpot Content Marketing Certification and Exam
Hootsuite, a social media management platform, and Hubspot, a software company for marketing and sales, are recognized names throughout the industry. These alignments are intended to offer students access to the thinking behind some of today's most respected organizations. By earning your master's in digital marketing online at SNHU, you can prepare for these exams and possibly add more credentials to your resume as you navigate the job market.
Don't have a business background? Students who don't have an undergraduate degree that focused on business may be required to take a Business Foundations course. Speak with your admission counselor or academic advisor if you think you don't need to take this course.
List of Courses
Courses May Include
MS in Marketing Digital Marketing
INT 640
International Market Strategy
Develop practical managerial skills in multinational market research, branding, consumer behavior, sales, and product development in a global market. Study topics including budgeting, market entry, local market development, and global market integration. Assess foreign market conditions in mature, new growth, and emerging market environments for developing effective international marketing strategies.
MKT 500
Marketing Strategies
This course is a study of the activity by which organizations discover consumer and other organizations' needs and wants, and then provide satisfaction through a mutually beneficial relationship. Students will explore the topics of selecting a target market, conducting marketing research, and designing product, price, promotional, and distribution strategies through the development of a marketing plan.
MKT 555
Social Media Marketing
Explore possibilities and limitations of contemporary social media platforms and tools. Construct and evaluate social media content, its impact, and practical use in marketing context. Analyze general strategic uses of social media for advertising, marketing, public relations, journalism, and civic and political participation. Gain hands-on experience with several forms of the most current social media technology.
MKT 605
Integrated Marketing Communications
This course is concerned with the development, evaluation, and implementation of integrated marketing communication strategies in complex environments. The course deals primarily with an in-depth analysis of a variety of concepts, theories, facts and analytical procedures, techniques and models in topics that include various communication functions, media alternatives and the integrated marketing communication concept.
MKT 618
Marketing Analytics
This course will look at a number of quantitative tools and techniques and their application in a marketing context. The course will focus on understanding the relationship among marketing factors, variables, and the consumer. Students will learn how to analyze data in order to guide and support marketing related decisions.
MKT 620
Consumer Behavior and Marketing
This course focuses on the market's consumer behavior by investigating its psychological, sociological, economic, and anthropological influences, both theoretical and research based. Designing effective marketing strategies will be explored using the knowledge of these influences.
MKT 625
Strategic Digital Marketing
Learners will explore platforms, players, and technology used in business models of digital marketing and analyze consumer behavior in online environments. By integrating theories of online campaign development and management with a hands-on approach to marketing automation and intelligence, learners will develop strategic digital marketing skills.
MKT 635
Websites and Search Engine Marketing/ Search Engine Optimization
Differentiate between search engine marketing (SEM) and search engine optimization (SEO). Analyze the benefits and limitations of SEM and SEO strategies and explain how marketers can use these tools for effectively reaching customers. Employ SEO tactics to develop marketing initiatives and recommend SEM strategies to optimize campaign efforts.
MKT 645
Online Marketing Channels
This course will expose students to online marketing channels, such as, social media platform and players, and measurement and analysis. Marketing channels such as internet display advertising, remarketing, email marketing, affiliate marketing, mobile marketing, video marketing, virtual worlds, gaming, and public relations will also be examined.
MKT 665
Digital Story Telling and Branding
Explore marketing theories and application of digital storytelling for the purpose of engaging an organization's consumers and stakeholders. In addition, focus on digital branding through storytelling to differentiate an organization from competitors while conveying its purpose and mission. Gain hands-on experience in the strategic implementation of a brand narrative using various marketing approaches and analyses.
MKT 675
Ethical and Legal Issues in Marketing
This course examines a range of ethical issues facing marketing managers as seen through the viewpoints of various comprehensive ethical theories. The goal is for students to develop their own ethical framework for making marketing decisions within the knowledge of the various ethical theories and U.S. marketing laws. Traditional topics such as ethics in marketing research, product liability, selling, advertising, and pricing are covered. Emerging ethical issues such as international marketing, competitive intelligence, socially controversial products, privacy, and corporate policies are also examined. However, topics may change to reflect current business concerns. The course is taught using a seminar format utilizing cases and readings.
MKT 700
Marketing Capstone
This capstone course is the culminating experience for the M.S. in Marketing program. The aim of the capstone is to assess students' ability to synthesize and integrate the knowledge and skills they have developed throughout their coursework, rather than introducing new concepts. This course is structured to support student success in fulfilling program requirements.
Total Credits: 36
Minimum Hardware Requirements
| Component Type | PC (Windows OS) | Apple (Mac OS) |
| --- | --- | --- |
| Operating System | Currently supported operating system from Microsoft. | Currently supported operating system from Apple. |
| Memory (RAM) | 8GB or higher | 8GB or higher |
| Hard Drive | 100GB or higher | 100GB or higher |
| Antivirus Software | Required for campus students. Strongly recommended for online students. | Required for campus students. Strongly recommended for online students. |
| SNHU Purchase Programs | | |
| Internet/ Bandwidth | 5 Mbps Download, 1 Mbps Upload and less than 100 ms Latency | 5 Mbps Download, 1 Mbps Upload and less than 100 ms Latency |
Notes:
Laptop or desktop?  Whichever you choose depends on your personal preference and work style, though laptops tend to offer more flexibility.
Note:  Chromebooks (Chrome OS) and iPads (iOS) do not meet the minimum requirements for coursework at SNHU. These offer limited functionality and do not work with some course technologies. They are not acceptable as the only device you use for coursework. While these devices are convenient and may be used for some course functions, they cannot be your primary device. SNHU does, however, have an affordable laptop option that it recommends: Dell Latitude 3301 with Windows 10.
Office 365 Pro Plus is available free of charge to all SNHU students and faculty. The Office suite will remain free while you are a student at SNHU. Upon graduation you may convert to a paid subscription if you wish. Terms subject to change at Microsoft's discretion. Review system requirements for Microsoft 365 plans for business, education and government.
Antivirus software: Check with your ISP as they may offer antivirus software free of charge to subscribers.
Tuition & Fees
Tuition rates for SNHU's online degree programs are among the lowest in the nation. We offer a 25% tuition discount for U.S. service members, both full and part time, and the spouses of those on active duty.
Online Graduate Programs
Per Course
Per Credit Hour
Annual Cost for 15 credits
Degree/Certificates
$1,881
$627
$9,405
Degree/Certificates
(U.S. service members, both full and part time, and the spouses of those on active duty)
$1,410
$470
$7,050
Tuition rates are subject to change and are reviewed annually.
Additional Costs:
$150 Graduation Fee, Course Materials ($ varies by course)
Frequently Asked Questions
Is a master's in digital marketing worth it?
If you want a fast-paced career in an evolving field, then yes. Digital marketers are in high demand across many industries, as companies large and small aim to cash in on the power of online marketing.
In 2020, digital advertising spending is projected to make up more than half of all global media spending, reaching $336 billion, according to a forecast from the World Advertising and Research Center (WARC).5 As new marketing technology continues to emerge, opportunities for savvy digital marketers will also grow.
According to the U.S. Bureau of Labor Statistics, jobs for advertising, promotions and marketing managers are projected to grow 8% by 2028.1 Employment growth will vary by occupation, and BLS predicts that workers who can navigate the digital world will have the best job prospects.
Salaries for digital marketing professionals are also strong. The median salary for advertising and promotions managers was $125,510 in 2019. Marketing managers earned a median salary of $136,850 the same year.1
Pay can vary based on your industry and specific job description, as well as your level of education. Earning a master's degree in digital marketing could boost your career and salary potential.
In 2019, workers with a master's degree earned a median weekly salary 19% higher than workers with a bachelor's degree and 68% higher than workers with an associate degree. Master's degree holders also faced lower unemployment rates in 2019: just 2%, compared to 2.2% for bachelor's degree holders and 2.7% for associate degree holders.1
Kathryn Gladis '16 '20G believed her MS in digital marketing was worth it.
"Education is so important," she said. "In my experience especially, this degree allowed me to fall into a role that I was more interested in and directly related to the digital marketing concentration."
What can you do with a master's in digital marketing?
A digital marketing master's degree can open up a wide variety of opportunities across virtually any industry.
Whether you have a passion for advertising or are dreaming of a career in social media, a master's in digital marketing can give you the business, analytical and technical skills you need to succeed in this evolving field.
With a degree concentration in digital marketing from SNHU, you could find work in large corporations, small businesses and even nonprofit organizations and government agencies. You can apply your skills to jobs within individual organizations, advertising and marketing agencies and even toward starting your own business.
The specific roles you can hold with a digital marketing master's degree are just as varied as the fields in which you can work. You could find work in:
Content marketing: Write or produce informative content that offers value to your audience, such as articles, podcasts or videos. Increase exposure for a company or brand and generate leads.
Email marketing: Entice your audience to open your email and click on your call-to-action link. Market products or services with automated and targeted email campaigns.
Marketing analytics: Use data to inform your marketing campaigns and improve on them. Research consumer trends, customer behavior and more.
Mobile marketing: Reach people through text messages or via the apps on their phones to market a product or service and boost brand awareness.
Pay per click (PPC): Invest in search engine marketing to promote your business, product or service and get to the top of the search engine results pages.
Search engine optimization (SEO): Build your webpage around keywords and phrases, and design your site with a user-friendly structure. Use SEO strategies to attract your ideal clients or customers through search engines.
Social media marketing: Target and create social media ads and marketing campaigns. Get your offer in front of your ideal audience to sell a product or service and build brand awareness.
Can you get a master's in digital marketing online?
Of course. Digital marketing is focused on using online tools and technology to create targeted, measurable promotional campaigns. There are many opportunities to learn these strategies online.
At SNHU, the online digital marketing master's degree concentration explores the three main areas of digital marketing media: paid, owned and earned. You'll learn about the effective use of digital and social media activities and use data to gain key insights for better decision making.
You can also explore specific digital marketing strategies, including branding and storytelling, search engine optimization, mobile marketing, gamification and multichannel integration. Online marketing courses are taught by faculty with years of professional experience, ensuring you can learn how to apply your online learning to real-world situations.
Kathryn Gladis '16 '20G appreciated the online format for her second degree from SNHU.
"I really enjoyed the freedom of the online master's program," she said. "It allowed me to focus on the work when it was most convenient for me. This program taught me digital marketing programs that I was not familiar with and that I now use regularly for work. I am very happy with my decision to complete my master's in marketing with a concentration in digital marketing at SNHU."
Online students at SNHU also get access to a variety of virtual student services, including writing help, tutoring and academic and career advising. Online student clubs and organizations are also available and can offer hands-on learning opportunities to supplement your coursework.
Is there an MBA in digital marketing?
It depends on your university. There are many different types of online MBA degrees and on campus programs offered from a variety of institutions, with learning opportunities across all aspects of the marketing field.
SNHU offers an MBA in Marketing, which covers key marketing topics including:
Market research and analysis
Marketing strategy
Consumer behavior
Promotions management
Brand management
A marketing MBA provides a strong foundation of business skills, including accounting and finance, ethics and corporate culture, operations management and entrepreneurship. You'll also gain key leadership and career skills, like communication, analysis and critical thinking.
If you dream of managing a team or want to start your own company, a marketing MBA could give you the skills you need to succeed. But if you want to focus your career on specific digital marketing fields, an MS in Marketing with a concentration in Digital Marketing may be a better fit.
The digital marketing master's degree concentration offers key marketing and business strategy, and dives deep into digital marketing methods that are in high demand across many industries.
These include:
Content marketing
Email marketing
Search engine optimization (SEO)
Mobile marketing
Pay per click (PPC)
Social media marketing
How long will it take to earn my master's in digital marketing online?
The beauty of getting a degree online is that you can earn it on your own timeline. You decide what works best for you.
At SNHU, you can enroll part time or full time. As a part-time student, you'd take 1 class per 10-week term. And for full time, you'd double up and take 2 courses.
Many of our students are already working full time or have plenty of commitments, so taking one class per term toward your master's in digital marketing might help you be more successful in your program. If you think you can take on 2 courses per term, you can have a discussion with your academic advisor and work together to create a schedule that works for you.
If you take your MS in digital marketing courses as a full-time student, you could finish your 36-credit master's degree in as few as 15 months. That means graduating with your master's degree in just over a year. Depending on when you want to reach your goals and go for advanced positions, this may be the route you want to take.
SNHU offers 5 graduate terms a year, and you can start during the time of year that works for you. If you're ready to begin immediately, the next term is always right around the corner. Our admission team keeps the application process simple, and we've currently waived our application fee for graduate students.
Once you've submitted all of the required materials, you can get a decision within days. Because once you have your decision in hand, you can begin to prep for your return to school and focus on reaching your goals.
References
Sources & Citations (1, 2, 3, 4, 5)
1Bureau of Labor Statistics, U.S. Department of Labor, Occupational Outlook Handbook, on the internet, at:
https://www.bls.gov/OOH/management/ advertising-promotions-and-marketing-managers.htm (viewed June 17, 2020)
https://www.bls.gov/emp/chart-unemployment-earnings-education.htm (viewed June 22, 2020)
Cited projections may not reflect local and/or short-term economic or job conditions and do not guarantee actual job growth.
2According to a survey responses from over 9,200 SNHU online students conducted in the fall of 2019.
3SNHU does not guarantee that the completion of this program will result in certification. In addition to successfully completing the educational requirements, students may need to meet other certification requirements.
4American Marketing Association, Digital Marketing Certification, on the internet, at https://www.ama.org/digital-marketing-certification/ (viewed June 24, 2020)
5 Marketing Dive, Ad spending growth will accelerate to 6% worldwide in 2020, study says, on the internet, at https://www.marketingdive.com/news/ad-spending-growth-will-accelerate-to-6-worldwide-in-2020-study-says/565925/ (viewed July 14, 2020)