Sports Management Summer Internship Offers Student Media Experience
Growing up, Kyle Dunlevy played just about every sport, and he's still known to start pick-up games with friends in his spare time. He's the epitome of a Boston sports fan, with tremendous admiration for Tom Brady. The 6-time Super Bowl champion quarterback is even the background on his phone.
Dunlevy may be a die-hard Boston sports fan, but he's working to temper his passion to achieve his professional goal. He wants to work in sports media when he graduates this May with a BS in Sport Management
At his core, his passion is sports, and talking to fans is something that appeals to him about sports media. "I love the interaction with sports fans," Dunlevy said. "Whenever I meet somebody who has sports knowledge, I always engage them as long as I can and… get some good sports chatter going."
Scoring a Sports Management Internship
Completing an internship in the field is a requirement for campus students graduating from Southern New Hampshire University's (SNHU) sport management program. While Dunlevy said his advisor, Doug Blais, is always sharing career development opportunities with him, Dunlevy found an internship with the help of his cousin, Ryan Dunlevy.
Ryan Dunlevy went to college with Adam Jones, a show host on 98.5 The Sports Hub (WBZ-FM), a Boston sports radio station that Dunlevy listened to while growing up. When Dunlevy was more than halfway finished with his undergraduate degree, Ryan put him on Jones' radar.
In the weeks before he left to study abroad, Dunlevy shadowed Jones, hoping it might open some doors for him. Throughout the semester, the two communicated back and forth, and Dunlevy made it known that he was interested in an internship at the radio station.
"He emailed me at the end of April and said, 'yeah, when you get home, we'll definitely have you come in and intern,'" Dunlevy said. "I didn't even have to interview or apply. I just shadowed (him) and I was in."
Responsibilities in a Summer Sports Internship
That summer, Dunlevy spent his mornings working at a valet service and his nights in the studio. He completed the coursework component of the internship online whenever he had a chance. It was a busy few months, but he found the experience invaluable.
"I was very nervous the first like two weeks, I'd say, because, like, it was so new to me, and it's the career I wanted," Dunlevy said. "But it was my first time ever experiencing it, and I didn't know what to expect. I didn't know if it was going to go well."
The Adam Jones Show airs on weeknights from 6 pm to midnight, and three nights a week, Dunlevy spent his time assembling podcasts, screening calls and even had the opportunity to go on air a couple of times.
Assembling Podcasts
Dunlevy contributed to the show's content by researching sports news and statistics for the hosts to discuss. All the while, he converted clips from the show into podcasts for listeners who may have missed it live. He even dabbled in writing for social media, posting the podcast online.
"At the beginning, when I was first doing podcasting… I was kind of vague." With the help from other team members, Dunlevy learned to write an attention-grabbing message that lured in potential listeners.
Screening Calls
A large portion of Dunlevy's time was spent answering the phone and determining which callers should be pushed to speak on the air.
"At first I didn't really know what to say," Dunlevy said. He was nervous and would answer phones formally. He let a couple of callers who were not suited to contribute to the show through to Jones. When this happened, team members offered Dunlevy pointers and cues to listen for to help him determine whether they were fit for the air.
It didn't take long for him to become more comfortable and confident in himself. "At the end, I was like a pro," he said.
Interviewing On the Air
One night, during "The Game of Jones" segment, Jones invited Dunlevy into the studio to feed him questions on air.
"My aunt and uncle and my cousin were actually driving up to Maine, and they had it (WBZ-FM) on, and they called me after and were like, 'were you just on the radio?'" Dunlevy said. Throughout the segment, he was in disbelief that he was sitting in the studio, speaking into a microphone and being heard by all the show's listeners.
He recognized this as a chance for him to test the waters of his ideal career, as well as produce an example of his experience in sports media. "I was able to podcast that and save it, so I have that pinned on my Twitter and my LinkedIn."
Working Toward a Career in Sports Media
Throughout college, Dunlevy has been on a constant journey to better himself, always identifying areas that need improvement. He minored in communication and took presentation-based courses, including Public Speaking and Introduction to Mass Media, just because he knew he needed strong verbal skills if he wanted to work in sports media.
He's worked to reduce the frequency of verbal fillers, such as "umm" and "like," in his speech, and through practice, he no longer feels nervous standing in front of people.
Given his focus on self-improvement, he took feedback to heart and worked to better himself in any area in which he had fallen short.
"When somebody tells me I'm not doing something right, I really kind of grind to try and improve," Dunlevy said. "I don't like not being good at something… I always want to be the best I can be."
Sports Internship Kicks-off Student's Media Career
Dunlevy's internship with WBZ-FM reaffirmed his desire to land a job in sports media following graduation. As his skill set and resume expanded, so did his connections. He left his internship with more than 10 new contacts in his phone and opportunities lined up.
One of the producers at WBZ-FM connected him with someone from another sports media group that broadcasts at a Boston bar. Twice, he had the chance to sit in front of a camera and discuss the New England Patriots – a dream come true for him.
"If I had never talked to… (the producer) about what I want to do, he may never have referred me, and I never would've gotten that opportunity."
He spent a lot of time pouring over these video clips, which he then posted on his LinkedIn profile. "I stuttered a lot, and I moved around a ton... because I was nervous," Dunlevy said.
After identifying these areas for improvement, he felt more confident about his next performance. "It was better the second time; I talked more clearly," Dunlevy said. "Each time I feel like I learned something new about myself."
With graduation 3 months away, Dunlevy is looking for an entry-level position in sports media. Whether it's creating social media content, working as a marketing coordinator, or maybe trying sports media relations, he's hoping to get his foot in the door. He knows it'll take time to achieve his ultimate goal of covering a team in some capacity or even hosting his own radio show, but he's patient.
"I'm only 21, and a lot of these guys are in their 30s, so it takes time to build up to be able to get on the air," he said. "I understand that, so I'd be willing to do my time before I get on the air."
Dunlevy continues to stay in touch with Jones, who said he would keep him in-the-know of possible WBZ-FM jobs. "(It's nice to) have that in my back pocket in case I ever need it," he said.
Even though Dunlevy didn't get much sleep much last summer, he knows all of his late nights were worth it.
Rebecca LeBoeuf '18 is a writer and editorial coordinator at Southern New Hampshire University. Connect with her on LinkedIn.
Explore more content like this article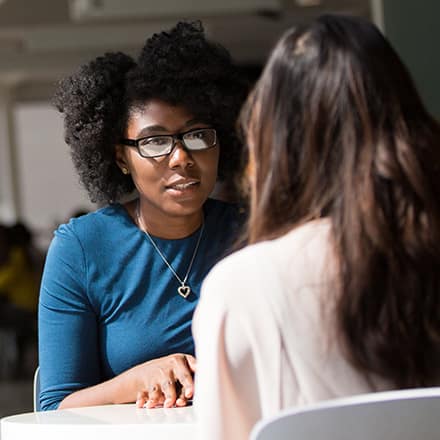 Feedback is a necessary part of personal and professional growth, and it's important to give every individual the feedback they need to improve, maintain or celebrate their performance. To ensure the feedback you give is more equitable, try to make it accessible, specific and measurable.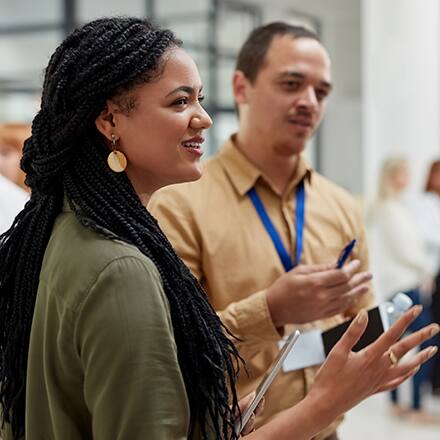 When job hunting, you might hear "network." But what does it mean? Professional networking is about connecting to improve your career, share knowledge and find opportunities. Start by reaching out to people you know and expand from there. Over time, you can expand your circle as you meet new people.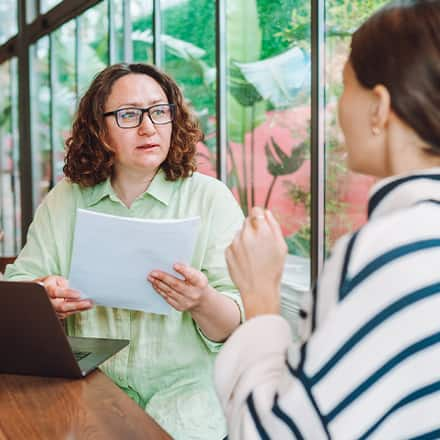 Seasoned career navigators as well as new job seekers may have heard of a certain professional document referred to as a CV. SNHU Career helps you understand what a CV is, what CV stands for, what to include and when to use a CV vs. a resume for your goals.
About Southern New Hampshire University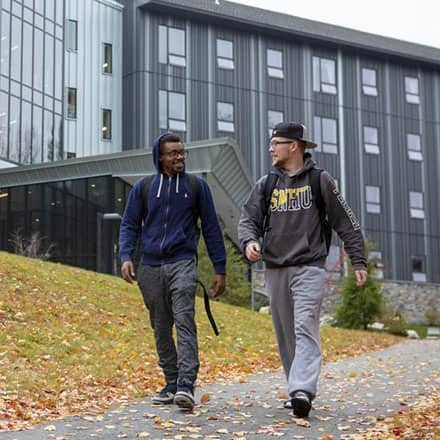 SNHU is a nonprofit, accredited university with a mission to make high-quality education more accessible and affordable for everyone.
Founded in 1932, and online since 1995, we've helped countless students reach their goals with flexible, career-focused programs. Our 300-acre campus in Manchester, NH is home to over 3,000 students, and we serve over 135,000 students online. Visit our about SNHU page to learn more about our mission, accreditations, leadership team, national recognitions and awards.