From High School Graduate to College Freshman at Age 9: Meet SNHU's Youngest Learner
---
When you're ten, your days are usually filled with fun, friends, and learning as you prepare for middle school. Most of that is true for David Balogun; he enjoys activities with other kids, piano, and martial arts, but instead of preparing for fifth grade, he has already graduated from high school and is well on his way to earning a college degree.
David was recently accepted to Southern New Hampshire University (SNHU) as the youngest learner in the institution's 90-year history, enrolling at just nine years old. This milestone not only celebrates David's extraordinary intellect but also highlights the accessibility of online education. With an insatiable passion for learning, David has several careers in mind and knows that with the support of his family, "the sky is the limit."
"I love to learn; I love to help others learn," David said. "If a person is saying that my parents are pushing me too hard, I would type in two words if I had to respond to them, 'meet me.'"
After completing his high school coursework online earlier this year at nine, David is celebrating today with his classmates in the official graduation ceremony from Reach Cyber Charter School in Harrisburg, PA. After taking several courses at a local community college, David was accepted at SNHU. He earned a full tuition scholarship to pursue his bachelor's and master's degrees in computer science and IT.
"We are thrilled to welcome David to the diverse SNHU community," said Paul LeBlanc, President of SNHU. "His unique perspectives and contributions will enrich the culture of our university, and we are proud to be part of his educational journey. David is an amazing young man filled with so much personality. We are dedicated to ensuring that he receives an education that aligns with his remarkable abilities and empowers him to reach his full potential."
David says his photographic memory allows him to retain what he learns, and after each milestone, he's eager to move on to master the next topic. He considers his favorite subject to be "learning something new," but if he had to choose, it would be science.
"Mainly because I can create my theory," David said. "I have my theory refuting the big bang theory. The creativity that comes with doing that research, it's enjoyable for me. I like it."
As a toddler, David was already showing signs of high intelligence. Still, it wasn't until he was five or six and started asking about negative numbers that his parents considered testing him for giftedness.
"Eventually, I had to learn," said Ronya Balogun, David's mother. "I had to get outside the box to raise this magnificent young man."
In fourth grade, David tested at a sixth and seventh-grade level and began completing courses and grades at his own pace – which his mother likens to a tornado – and finished third through twelfth grade within 2.5 years.
"David is learning based on his capabilities. It's his civil right," Ronya said. "Not based on his age or not based on what the education system tells him, and I'm grateful that SNHU took this step to take a risk on my son."
David's educational journey has been shaped by the unwavering support of his family, who have embraced the power of online learning. When it came time to choose where David would seek higher education, his parents had to consider what it would look like for their then nine-year-old to enroll in college. His dad, Henry Balogun, said, "Living and learning on campus was not an appropriate choice for us. In that wise, we had to look for a more flexible mode of education to allow David to remain with his loved ones while receiving a tailored and personalized learning experience." At the time, David's aunt had already started taking classes online at SNHU and urged David and his parents to apply.
"SNHU also offers the best platform where David is not in class with other students that are ... interested in many things that David is not interested in at all, and it's not something that is on his radar, and I like to keep it that way," Ronya said.
The potential for hearing young adults discuss mature topics is not what concerned David about learning in a college classroom. He wanted to be sure he still had time to play and work on his other projects, including building paper airplanes and developing apps and a new website company.
"If I'm at a college campus and I finish my stuff early, it's not like I can get a bunch of papers and start throwing paper airplanes in the middle of the lecture just because I finished my stuff early," David said. "With online learning, I can still throw my paper airplanes."
David's passion for science extends to his ambitious career aspirations, including becoming an astrophysicist, chemist, engineer, programmer, software developer, economist, and even a politician, with the ultimate goal of serving as the president of the United States.
As David's journey unfolds, his parents envision a future where his character and acquired knowledge will be channeled to make a lasting impact on society. They believe that his achievements extend beyond academic milestones and that he is destined to contribute to the betterment of the world in various fields.
"Certainly proud; look at where we are now," said Henry Balogun, David's father. "We never thought when he was asking questions at the age of two, we never thought that we would make it to the pages of history."
"I believe David will change the world by his character first and then by his education and knowledge second," Ronya said.
For media inquiries, contact:
Siobhan Lopez
Asst. Director of Media Relations
603.567.4589
s.lopez@snhu.edu
Explore more content like this article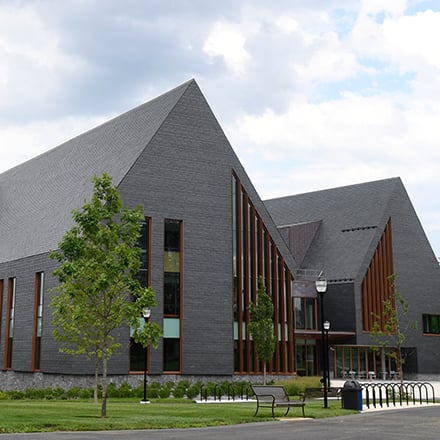 Dr. Kyle Viator has been connected to SNHU in one way or another since his undergraduate days, and most recently he became the dean of the university's School of Engineering, Technology and Aeronautics (SETA). In a Q&A, he shared a bit about his background, the SETA programs and more.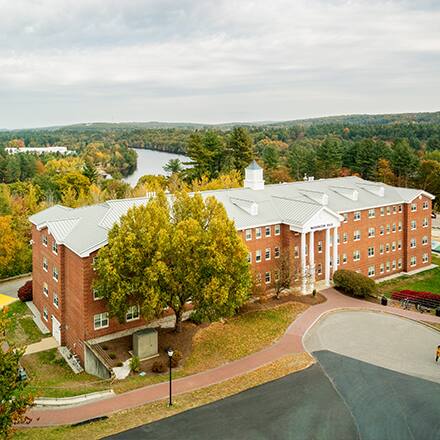 Bringing a lifelong passion for economics, backed by a doctorate and nearly two decades working in higher education, Dr. Diego C. Nocetti recently joined the ranks at SNHU as the dean of the School of Business on campus. He shared his personal experiences in education, advice for students and more.
Coming from a background of teaching political science and overseeing other programs within the social sciences and education disciplines, Dr. Ben Cole, SNHU's dean of the School of Arts, Sciences and Education on campus, reflected on his growth as a leader, SNHU's programs, the future and more.
About Southern New Hampshire University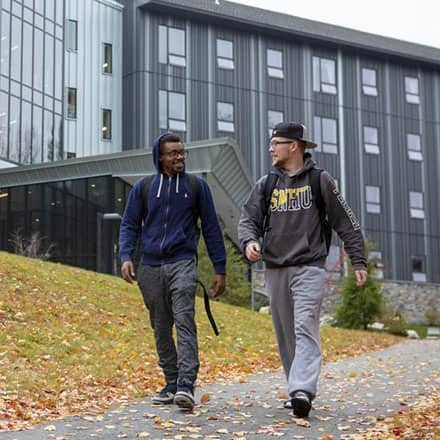 SNHU is a nonprofit, accredited university with a mission to make high-quality education more accessible and affordable for everyone.
Founded in 1932, and online since 1995, we've helped countless students reach their goals with flexible, career-focused programs. Our 300-acre campus in Manchester, NH is home to over 3,000 students, and we serve over 135,000 students online. Visit our about SNHU page to learn more about our mission, accreditations, leadership team, national recognitions and awards.