SNHU Homecoming 2018: A Time for Connection and Reflection
Morning rain swept through greater Manchester, New Hampshire, on Friday and Saturday but it didn't dampen the spirits of anyone celebrating Southern New Hampshire University's 7th annual homecoming. With more than 2,000 alumni, current students, staff, family and friends joining in the fun on campus, at regional events and virtually worldwide, the focus was on enjoying an "out-of-this-world" experience throughout the two days.
Organized by SNHU's Office of Student Involvement and Office of Alumni Engagement and supported by staff and students from many offices, clubs and organizations university-wide, 30 events were underway in just 36 hours. Some of these activities included carnival rides, food trucks, trivia, sporting events and a service project. Muse Paintbar, the Granite State Saber Academy and comedian and magician Michael Kent, each made appearances this weekend.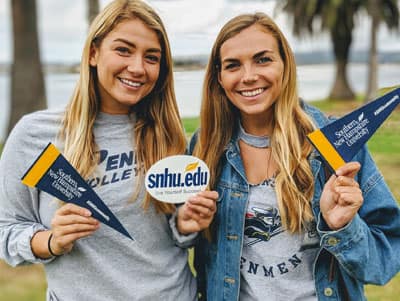 Homecoming weekend began with the annual Alumni, Family and Friends Golf Tournament on Friday at Passaconaway Country Club in Litchfield, New Hampshire, where 104 golfers braved the wind and raised money for the Alumni Leadership Scholarship.
This new scholarship is awarded to students who demonstrate leadership skills, involvement in student life, academic success and an appreciation for the power of the SNHU network. The inaugural scholarship recipients were Sarah Forrett, Class of 2019, and Matthew Seawright, Class of 2020.
Lifelong Connections
For some, the return to SNHU is an annual occasion. Chuck DiStefano '70 was part of the first pledge class for the Kappa Delta Phi fraternity when he earned his BS in Management Information Systems. Though this year marked a special reunion for him - his 50th - he attends homecoming every year to connect with his fraternity brothers. "I don't think I've missed (a visit to campus) in 20 years," DiStefano said.
Others haven't stepped foot on campus since graduation. Rose Palis '86MBA, administrative manager for SNHU's university campus president's office, organized a reunion for one of the first MBA cohorts from the Philippines. A group of 15 made the trek to a campus that has completely evolved.
One alumnus, Matt Hizon '86MBA, said that only Stark and Exeter Hall remain a part of the campus he remembers and the buildings here today are "state of the art." Stella Fadullon Gonzalez '86MBA said some of the halls on campus now bear the names of professors they had in the '80s.
Though the campus has undergone a significant expansion, some things haven't changed. After taking a campus tour, Gaio Gonzalez '86MBA said, "It still has the same ambiance as before. It's still conducive to study."
Many people in the group from the Philippines did not know each other before setting foot on campus. While some became friends, others became even more. Gonzalez met his future wife, Fadullon Gonzalez, in class and lived in the same residence hall. The two went on their first date by bus to a nearby restaurant, where they shared their first pastrami sandwich. Six years later, they were married, lived in Washington D.C. and worked at the World Bank together. "We're so thankful for the school because this is where we met, this is where we got our master's and we got good jobs from our master's," Gaio Gonzalez said.
Like many others this weekend, they spent time reminiscing and recreating photos from their time at SNHU.
Connecting with Old Friends, Meeting New People
Reunions spanned the weekend, with special precedence placed on those who graduated in a year that ended in a 3 or an 8.
On Friday night, SNHU took over the Puritan Backroom, a local favorite, for dinner where some groups stayed until the restaurant closed. At the same time, alumni who have graduated in the last 5 years gathered on campus in the Last Chapter Pub to enjoy the dining hall's well-known chicken bowls.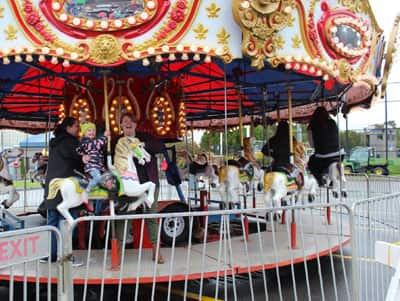 Residence Life held a reunion for former residence assistants in Kingston Hall, the newest residence hall, and the School of Education held a meetup for graduates of the education program in the recently renovated Belknap Hall.
A homecoming celebration in San Diego, California, brought almost 2 dozen members of the SNHU community together. "Students and graduates of our campus and online programs, active and veteran military members and a husband and wife student duo were among those in attendance," Tiff Fifer '00 '02G, director of the office of online engagement, said. The event led to new connections, and 2 people even discovered that they work for the same organization.
Though these events marked official reunions, many reconnections - and new connections - occurred throughout the weekend.
A meet-up, hosted by the office of online engagement, invited online students to compete in a game of trivia online and in person. Distributed across 6 teams, 46 players from as close as New Hampshire and Massachusetts and as far away as Italy and Belize gathered to connect and compete.
Daniel Smith recently started his BA in Sociology online and made the 6-hour drive from New Jersey to New Hampshire with his wife and 3-year-old daughter. Smith realized he wasn't ready for college immediately after high school, but now he says he is "all in." He strives to set a good example for his daughter and made this trip so she could see his school. The family planned to attend the family-oriented activities, including the street fair and the evening's fireworks.
Kevin Tsukroff, an online information technology student close to completing his bachelor's degree, competed in trivia before spending an hour volunteering at the Street Fair. Tsukroff's visited campus several times before, including as a volunteer during SNHU's Global Days of Service in April.
Adam and Marni Halpern visited their son, Michael, a first-year sport management major and the first of their children to attend college. Already immersed on campus, Michael is the team manager for the men's ice hockey team. "He's flourishing," Adam Halpern said.
"He feels part of the family here, he definitely does," his mother said. The Halperns visited the Ice Den Arena in Hooksett to watch the alumni hockey game, one of the many alumni sporting events happening throughout the weekend.
Penmen Pride
Penmen pride was on full display as alumni engaged in several enthusiastic sports events in tandem with cheering for SNHU athletes at team games. The women's volleyball team achieved a 3-2 victory, and members of the lacrosse, ice hockey, soccer and baseball teams, both past and present, participated in alumni games.
The Inter-Greek Council hosted the inaugural SNHU Bowl Flag Football Tournament in which 6 teams participated. After last year's tremendous success, the 2nd annual SNHU Homecoming Cornhole Tournament brought 48 teams together to compete.
Forty runners and walkers braved the rain and participated in the 8th annual 5K around campus, starting and ending at the new Penmen Stadium. About 300 people registered to run in the 4th annual virtual 5K, from as far away as Saudi Arabia. The best time on campus was 15:16 by Nacho Hernando-Angulo '17, a men's cross country alumnus.
Giving Back: An SNHU Tradition
Giving back is a significant focus at SNHU, and it doesn't end at graduation. With 110 student and alumni volunteers throughout homecoming weekend, many were involved in efforts to provide opportunities for others in the SNHU community to make a difference as well.
Elizabeth Richards, the director of the Center for Community Engaged Learning, aligned a service project that helps people on a global scale with the weekend's "out-of-this-world" theme. "However you're connected to SNHU, service and community engagement is such a huge part of who we are and what we do," Richards said. "Throughout our whole history, service has been integral to who we are as an institution."
In tandem with Rise Against Hunger, an organization with a mission to end hunger by 2030, 60 volunteers packaged 11,000 meals to be delivered to places experiencing humanitarian crises around the world.
Wade Philbrick '85 traveled to homecoming from Los Angeles for the first time in several years. A go-getter from the start, Wade studied for his bachelor's degree in management advisory services, a dual major in accounting and information systems, and served as a resident assistant.
Now the co-chairman for the alumni chapter in Southern California, Philbrick tries to organize a social mixer or community service project every trimester for local alumni, students and SNHU faculty and staff.. "Personally, I have the power to change lives through SNHU, and I do that with our Alumni Association through charitable giving and our community service projects," Philbrick said.
Alumni Recognized at President's Reception
The President's Reception honored three alumni who have displayed a commitment to the SNHU community.
Young Alumni Award: Sylvain Nayituriki '16 for his commitment in engaging students in Rwanda, and organizing a project for SNHU's Global Days of Service to collect and distribute supplies to pediatric patients and women at local clinics.
Distinguished Service Award: Nick Brattan '76 for his activities as a lifetime donor, participation at the Business Indicator Series, engagement in his fraternity, Kappa Delta Phi, and his support in the career development of current students.
Hall of Fame: Ed Wolak '74 for his professional advancement, commitment to advancing his employees by offering them 100% reimbursements to SNHU online degree programs. Wolak is also an active member of the SNHU Board of Trustees.
You can see photos of this year's festivities here.
Rebecca LeBoeuf '18 is a writer and editorial coordinator at Southern New Hampshire University. Connect with her on LinkedIn.
Explore more content like this article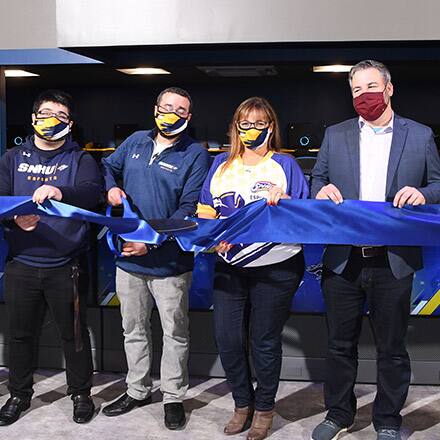 October 13, 2021
SNHU celebrated the grand opening of its esports arena on October 8th. A ribbon-cutting event marked the official opening to welcome the campus community and to see where esports players hone their gaming skills and compete against varsity-level opponents across the U.S. and Canada.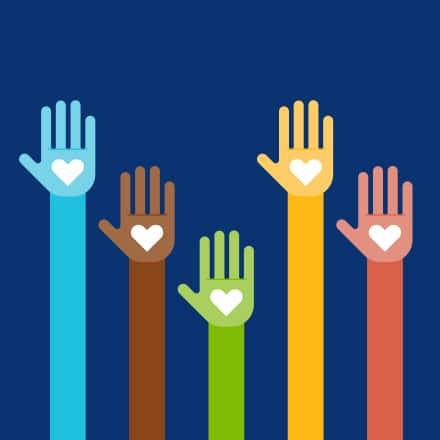 June 21, 2021
SNHU's 2021 Global Days of Service brought attention to a different societal issue each month: hunger, shelter, environmental justice and the pandemic's essential workers. Throughout the four-month-long event, Penmen from across the world shared their stories of service, community and strength.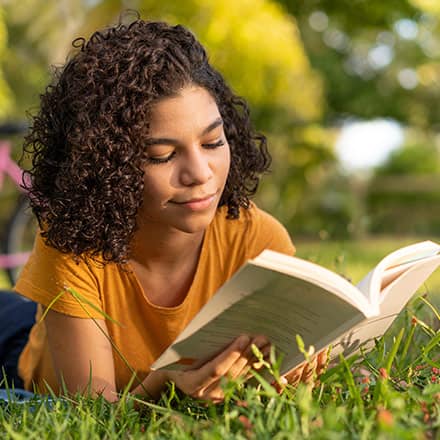 June 18, 2021
If you are searching for book suggestions, look no further: The annual summer reading recommendations have arrived. This year's list features more than 35 selections that span several genres suggested by some of SNHU's academic leaders.