Earn a Sociology Degree
$330/credit (120 credits)
Transfer up to 90 credits
Receive credit for prior learning
Experiential learning opportunities
Community health concentration option
No application fee or SAT/ACT scores required
Online Sociology Degree Program Overview
Develop and deepen your understanding of human behavior, social groups and society with an online bachelor's degree in sociology. In SNHU's Bachelor of Arts (BA) in Sociology program, you'll delve into society's historical, economic and political issues and learn to solve real-world problems through experiential assignments, observation and case studies.
Earning your online sociology degree gives you the skill set to advocate for change by analyzing the interdependency of global cultures. You'll study the complexities of human society, define and redefine the dynamic nature of the family and other social institutions, and learn to think critically, creatively and collaboratively.
Even better, many of the courses take advantage of virtual experiences, from case studies to role-playing exercises, to combine theory and problem-solving skills in an authentic and innovative way.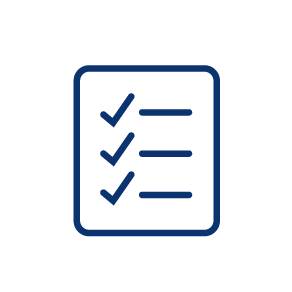 What You'll Learn
Sociological theory
Group behavior and social patterns
Research methods and assessment
Current social issues
Impact of social constructs, such as gender, race and nationality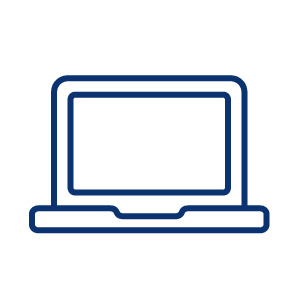 How You'll Learn
At SNHU, you'll get support from day 1 to graduation and beyond. And with no set class times, 24/7 access to the online classroom, and helpful learning resources along the way, you'll have everything you need to reach your goals.
How to Take an Online Class at SNHU
Southern New Hampshire University understands that everyone learns differently. That's why our online degree programs are designed to provide a more flexible learning experience that fits your schedule and meets your needs. In this video, you'll gain a better understanding of how the SNHU online class format works for the modern learner.
From logging in and accessing your courses, to viewing your schedule of assignments, participating in discussion boards, reviewing your grades and interacting with instructors and classmates, you'll get a feel for what it's like to take an online class at SNHU.
Concentration Options
Whether you choose the general sociology degree or the concentration in community health, you'll have the benefit of classes that weave together theory and practice – preparing you for meaningful work in an increasingly interconnected world.
Sociology (BA) - Community Health
Advocate for the well-being of individuals and communities when you earn your Bachelor of Arts in Sociology with a concentration in Community Health from Southern New Hampshire University. Be a force for the public good by learning to influence social factors that improve individual and community health, conduct outreach for medical personnel and collect data to help identify community health needs.
The online bachelor's in sociology with a concentration in community health covers topics like:
Theoretical perspectives in the social sciences
Current topics in policy
The role of media in health outcomes
Pragmatic ways to handle public health problems
Research and evaluation methods
SNHU's online sociology degree with a community health concentration gives you the skill set to advocate for change for individuals, families and communities. You'll study current health and wellness trends, probing strategies to help groups change health behaviors. You'll also be well versed in national and global health policies and explore how communities allocate health resources.
Along the way, you'll explore current trends in health and health policy from a national and global perspective and investigate the impact these issues have on the wellness of people, populations and society. You'll also consider key concepts, theories and methods – so you can learn to implement programs that make a difference.
In order to combine theory and problem-solving skills in an authentic and innovative way, you'll participate in courses that take advantage of hands-on experiences, from case studies to role-playing exercises. Advanced coursework includes portfolio-worthy projects such as creating a podcast and developing a public outreach campaign.
If you're interested in focusing your studies more heavily on community health and education, you might want to consider enrolling in the bachelor's in community health education or public health degree online. In any case, the bachelor's in sociology with a concentration in community health puts you in a great position to continue on to pursue your online Master of Public Health degree.
Career outlook:
When you finish your bachelor's in sociology with a community health concentration, you'll graduate ready to contribute to a community's commitment to health. Employment opportunities could be found in fields such as social services and counseling, public policy and health education.
Employment rates for health education specialists and community health workers are projected to grow 12%, much faster than the average for all occupations between now and 2031, according to the U.S. Bureau of Labor Statistics.1
Note: Some employers may require the Certified Health Education Specialist (CHES) credential.
Courses may include:
Wellness Across the Lifespan
Public Health Education and Communication
Evaluation Methods in Public Health
Programming Planning in Public Health
Career Outlook
Want to become a sociologist?
While jobs with the title "sociologist" are typically reserved for those with graduate degrees, the bachelor's degree in sociology was created to give you knowledge and skills that can be applied to a variety of fields.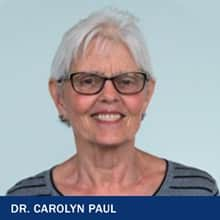 "Sociology contributes to these fields as a knowledge base on how social and cultural factors impact people in different ways," said Dr. Carolyn Paul, sociology faculty lead at SNHU. "It also contributes expertise on research methodology and statistical analysis required in these fields."
Upon graduating, you'll be in a great position for employment in a range of fields, including social advocacy, community health and politics. With SNHU's online degree, you might seek employment in jobs such as:
Community Health Worker
Responding with culturally appropriate knowledge, you'll provide health education while connecting your community to services and advocating for their needs. You'll work directly with members of the community and service providers.
Social and Community Service Manager
Coordinate and supervise programs that provide populations with the services they need to overcome adversity. Employment is available in nonprofit organizations, for-profit businesses and government agencies.
Health Policy Lobbyist
Serve as a public policy consultant, helping impact decisions made by lawmakers about healthcare policies at a city, state or even federal level. Many work for or with industry associations, insurance companies, hospitals, pharmaceutical makers and nonprofits.
Consumer Advocate
Stand up for the public's best interest by uncovering and exposing unfair or unsafe practices businesses engage in. You could find yourself working with industry associations, journalists and consumers.
Plus, your data gathering, analysis and research skills could make you a valuable asset to any number of jobs in a multitude of industries – like communications, human resources, management, marketing, public relations, public safety and even urban planning.
Earning your bachelor's in sociology is also good preparation to continue your education in a graduate program. At SNHU, you can pursue your master's degree in any of our dozens of programs, including subjects like clinical mental health counseling, psychology, criminal justice and public health.
Job Growth and Salary
Earning a sociology degree can open doors for you. That's because having a bachelor's – and a versatile skill set – can help you stand out as you search for a career.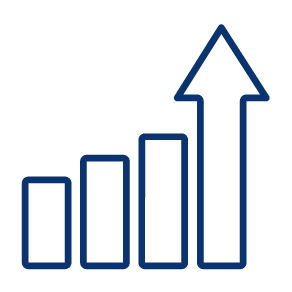 Job Growth
Community health workers may see a 12% increase in employment through 2031, while social and community service managers could see similar growth with a 12% increase in openings projected during that time. Sociologists could see 5% growth through 2031.1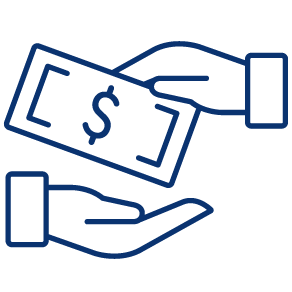 Salary
Sociologists made a median annual salary of $92,910 in 2021 – but those positions usually require at least a master's degree or even a PhD.1 Social and community service managers made a median $74,000 in 2021, while community health workers took in a median $46,590.1
Understanding the numbers
When reviewing job growth and salary information, it's important to remember that actual numbers can vary due to many different factors—like years of experience in the role, industry of employment, geographic location, worker skill and economic conditions. Cited projections do not guarantee actual salary or job growth.
Start Your Journey Toward an Online Sociology Degree
Why SNHU for Your Sociology Degree
Flexible
With no set class meeting times, you can learn on your schedule and access online course materials 24/7.
Affordable
As part of our mission to make higher education more accessible, we're committed to keeping our tuition rates low. In fact, we offer some of the lowest online tuition rates in the nation.
Prior coursework could also help you save time and money. SNHU's transfer policy allows you to transfer up to 90 credits toward your bachelor's degree and 45 credits for an associate degree from your previous institutions—that means you could save up to 75% off the cost of tuition. You could also save time and money by getting college credit for previous work experience, or by taking advantage of military discounts and employer tuition assistance if available to you.
Respected
Founded in 1932, Southern New Hampshire University is a private, nonprofit institution with over 160,000 graduates across the country. SNHU is accredited by the New England Commission of Higher Education (NECHE), a regional accreditor, which advocates for institutional improvement and public assurance of quality.
Recently, SNHU has been nationally recognized for leading the way toward more innovative, affordable and achievable education:
U.S. News & World Report named SNHU the 2021 Most Innovative University in the North and one of the nation's "Best Regional Universities"
Awarded the 21st Century Distance Learning Award for Excellence in Online Technology by The United States Distance Learning Association (USDLA)
A $1 million grant from Google.org to explore soft skills assessments for high-need youth
Network
At Southern New Hampshire University, you'll have access to a powerful network of more than 300,000 students, alumni and staff that can help support you long after graduation. Our instructors offer relevant, real-world expertise to help you understand and navigate the field. Plus, with our growing, nationwide alumni network, you'll have the potential to tap into a number of internship and career opportunities.
93.6% of online students would recommend SNHU (according to a 2022 survey with 17,000+ respondents). Discover why SNHU may be right for you.
Expanding access to quality higher education means removing the barriers that may stand between you and your degree. That's why you can apply at any time and get a decision within days of submitting all required materials:
Completed free undergraduate application
Prior transcripts, which we can retrieve at no cost to you
Test scores are not required as part of your application
Acceptance decisions are made on a rolling basis throughout the year for our 6 (8-week) undergraduate terms.
If you're ready to apply, follow these simple steps to get the process going:
If you have questions or need help filling out your application, call 1.888.387.0861 or email enroll@snhu.edu.
What SNHU Graduates are Saying
Kierra Coxwell '21
"Graduate schools have said I'm an excellent candidate and that SNHU has done a great job. This degree has given me a leg up when applying to grad schools. I have been accepted into every program I have considered."
Courses & Curriculum
The online bachelor's in sociology covers major theoretical perspectives and emphasizes the use of sociology to understand social inequalities. The degree courses at SNHU provide you with a background in world civilizations – from prehistory through current day – and a wide breadth of sociological studies to give you a well-rounded education.
Examining patterns in areas such as class, gender, race, policy and institutions, your newfound sociological perspective will enable you to map the patterns in order to better understand social interaction. As you learn about religion, cultures, stereotypes and the relationship of social behavior to social conditions, you'll be able to identify the needs of a particular community. With your degree in sociology, your ideas and efforts could make you an integral part of programs enacted to positively affect marginalized groups.
"Sociological Perspectives (SOC-325) has stood out to me the most," said Kierra Coxwell '21. "Not only is this a course I can use in daily life, but I find I use it academically as well. It has opened my eyes to different perspectives and issues we may come across, which makes it easier to understand all scenarios and people's reactions to them."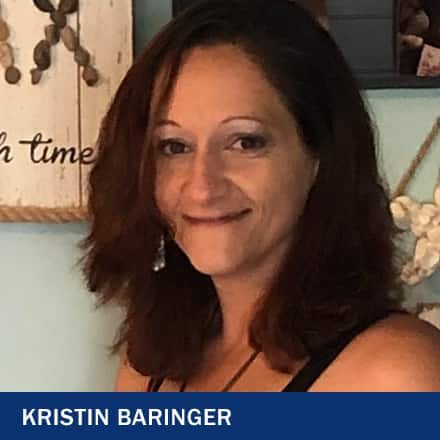 Coursework for the online sociology degree program includes a host of assignments that make abstract concepts applicable to real-world issues, including field experience and a capstone project.
Classes are taught by instructors with sociology experience, meaning you're gaining added value from the information they can provide.
"All the instructors that I had were wonderful," said Kristin Baringer '21. "They were knowledgeable and helpful....The instructors were so helpful and easy to get a hold of. You knew exactly what was expected of you."
Curriculum Requirements & Resources
General Education
All undergraduate students are required to take general education courses, which are part of SNHU's newly redesigned program, The Commons. The goal of The Commons' curriculum is to empower you with some of the most in-demand skills, so you can succeed not only in your academic career, but in your personal and professional life too.
Technology Resources
We provide cloud-based virtual environments in some courses to give you access to the technology you need for your degree – and your career. Learn more about our virtual environments.
Earn Math Credits
Save time and tuition with our Pathways to Math Success assessments. Depending on your scores, you could earn up to 12 math credits – the equivalent of 4 courses – toward your degree for less than $50 per assessment. For additional information, or to register for a Pathways to Math Success assessment, contact your admission counselor or academic advisor today.
List of Courses
Courses May Include
BA in Sociology
GEO 200
World Geography
This course examines the implications of global location and topography for the people of planet Earth. Students will explore how geography shapes the dynamics of human societies, with an emphasis on the geoenvironmental, geopolitical, and geosocial phenomena that help to define the modern world.
PHL 230
Religions of the World
This course reviews the emergence of various belief systems and their differences and similarities. Students explore the role of religious belief in the course of human history. Whenever possible, speakers representing various religions are invited to the class. Special emphasis is given to the five major religions: Hinduism, Buddhism, Judaism, Christianity and Islam.
SCS 224
Social Science Research Methods
This course offers a broad introduction to research methods in the social sciences, including surveys, case studies, experiments, and quasi-experiments. Students learn to spot design flaws in research intended to generate scientifically sound conclusions about social phenomena, and to evaluate critically the interpretations of social science research results by third-party observers, such as reporters. Students also learn how to draft a research proposal that would satisfy the requirements of peer review within the community of professional social scientists.
SCS 444
Capstone Colloquium
This colloquium serves as the capstone course for students in the sociology, law and politics, and environmental management majors. Students learn from their instructor and from each other as they apply the knowledge and skills acquired in their other course work to a directed research project in the appropriate discipline or field.
SOC 112
Introduction to Sociology
Is one's identity individually or socially constructed? Are all stereotypes invalid or can there be value in generalizations? Is globalization widening the gaps or homogenizing the world? In this course, students will grapple with these essential questions in examining the world through the lens of a sociologist. Sociology offers an empirically-based methodology for critically evaluating society-from issues of individual agency to the roots of global institutions. Culture, norm stratification, systems, structure, social institutions, social change, the organization of social behavior and its relationship to society and social conditions are emphasized. Students will challenge their own preconceived notions and evaluate these constructs in terms of their relevancy to contemporary issues and problems.
SOC 213
Sociology of Social Problems
Students in this course analyze contemporary social problems in America and other societies. Issues include economic limitations, class and poverty, race and ethnic relations, sexism, ageism, and environmental and population concerns.
SOC 317
Sociology of the Family
This course is a sociological examination of the family institution in America and other societies. Traditional and nontraditional family patterns are studied to provide students with a structure for understanding sex, marriage, family and kinship systems. Offered every other year.
SOC 325
Sociological Perspectives
Sociology is the study of social life and behavior. Sociologists study societies by researching social groups, patterns, interactions, and institutions. We are interested in how they work, how they change, and their connection to people's lives. This course will build on what students learned in SOC-112 Introduction to Sociology. It will engage students in a discussion of what we know theoretically in the discipline of sociology through the work of key "voices" in the sociological tradition. The course intends to cultivate your ability to see social things with the hope that, as Peter Berger states, "things are not what they seem". In other words, in this class students will learn to rethink assumptions about social facets of society that are commonly taken for granted.
Total Credits: 120
Minimum Hardware Requirements
| Component Type | PC (Windows OS) | Apple (Mac OS) |
| --- | --- | --- |
| Operating System | Currently supported operating system from Microsoft. | Currently supported operating system from Apple. |
| Memory (RAM) | 8GB or higher | 8GB or higher |
| Hard Drive | 100GB or higher | 100GB or higher |
| Antivirus Software | Required for campus students. Strongly recommended for online students. | Required for campus students. Strongly recommended for online students. |
| SNHU Purchase Programs | | |
| Internet/ Bandwidth | 5 Mbps Download, 1 Mbps Upload and less than 100 ms Latency | 5 Mbps Download, 1 Mbps Upload and less than 100 ms Latency |
Notes:
Laptop or desktop?  Whichever you choose depends on your personal preference and work style, though laptops tend to offer more flexibility.
Note:  Chromebooks (Chrome OS) and iPads (iOS) do not meet the minimum requirements for coursework at SNHU. These offer limited functionality and do not work with some course technologies. They are not acceptable as the only device you use for coursework. While these devices are convenient and may be used for some course functions, they cannot be your primary device. SNHU does, however, have an affordable laptop option that it recommends: Dell Latitude 3301 with Windows 10.
Office 365 Pro Plus is available free of charge to all SNHU students and faculty. The Office suite will remain free while you are a student at SNHU. Upon graduation you may convert to a paid subscription if you wish. Terms subject to change at Microsoft's discretion. Review system requirements for Microsoft 365 plans for business, education and government.
Antivirus software: Check with your ISP as they may offer antivirus software free of charge to subscribers.
University Accreditation
Southern New Hampshire University is a private, nonprofit institution accredited by the New England Commission of Higher Education (NECHE) as well as several other accrediting bodies.
Tuition & Fees
As a private, nonprofit university, we're committed to making college more accessible by making it more affordable. That's why we offer some of the lowest online tuition rates in the nation.
We also offer financial aid packages to those who qualify, plus a 30% tuition discount for U.S. service members, both full and part time, and the spouses of those on active duty.
| Online Undergraduate Programs | Per Course | Per Credit Hour | Annual Cost for 30 credits |
| --- | --- | --- | --- |
| Degree/Certificates | $990 | $330 | $9,900 |
| Degree/Certificates (U.S. service members, both full and part time, and the spouses of those on active duty)* | $693 | $231 | $6,930 |
Tuition Rates are subject to change and are reviewed annually. *Note: students receiving this rate are not eligible for additional discounts.
Additional Costs No Application Fee, Course Materials ($ varies by course)
Frequently Asked Questions
In the simplest terms, sociology is the study of social life, social change and the social causes and consequences of human behavior. The American Sociological Association (ASA) describes a sociologist as someone who investigates the structure of groups, organizations and societies and how people interact within these contexts.2
Dr. Carolyn Paul, a sociologist and faculty member at SNHU, said that sociology is a field of study not well understood and often confused with psychology.
"While psychology receives a great deal of attention from the media, sociology does not," Paul said.
A broad social science, sociology is the study of human societies and the wide array of groups existing within them. Sociologists study the way society develops and functions on both large and small scales. From national government and cultural norms to local politics and family values, sociologists analyze the who and why of our society.
According to the U.S. Bureau of Labor Statistics, sociologists typically do the following1:
Design research projects to test theories about social issues
Collect data through surveys, observations, interviews and other sources
Analyze and draw conclusions from data
Prepare reports, articles or presentations detailing their research findings
Collaborate with and advise other social scientists, policymakers, or other groups on research findings and sociological issues
Many people with a sociology background become postsecondary teachers and high school teachers (teaching licensure may be required). Others may find work in jobs related to sociology, such as policy analysts, demographers, survey researchers and statisticians.1
What is the difference between sociology and social work?
Sociology and social work are often considered part of the same field. But there are some significant differences between the two career paths.
Sociology is the study of human society and social behavior. Sociologists research society's cultural, economic and political issues and work to apply their research to solve real-world problems.
Social workers typically work in mental health clinics, human services agencies and public health organizations, according to the U.S. Bureau of Labor Statistics.1 They help people solve problems in their everyday lives and help them cope with mental, behavioral and emotional issues.
A sociology degree can help lay a foundation for a career in social work, but most social work jobs will require additional training and credentials. Clinical social workers typically need a master's degree in social work, 2 years of experience in a supervised clinical setting and a social work license from their state.1
Can you get a sociology degree online?
Yes, you can earn your sociology degree online from a number of universities.
At SNHU, an accredited, nonprofit school, online sociology programs are designed with affordability, flexibility and achievement in mind. With six 8-week terms per year, you can complete your undergraduate degree at your own pace.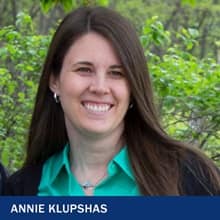 "It feels more than worth it. I'd do it all over again," said bachelor's in sociology graduate Annie Klupshas '15 of pursuing and completing her degree at SNHU as a busy working mother. She added that she puts completing her degree program right up there alongside meeting her husband and having their first child – one of the most special moments in her life.
At SNHU, online courses have no set class times or login requirements. With weekly assignments, planning around your busy life is in your hands. You can attend class when it's convenient for you, whether that's at noon or midnight.
As an online student, you'll have access to expert instruction, networking events and real-world learning opportunities. Online discussion forums within your courses will allow you to share ideas, engage with your peers and have your questions answered by instructors.
When it comes to support, our students think we deliver. Klupshas, like many other students, tried taking classes at two other universities before finding her place at SNHU.
"Every [academic] advisor took a personal interest in my accomplishments, the classes I selected," Klupshas said. "Each one of them has taught me different things and just showed me that this is what an advisor is supposed to be. They're supposed to be checking up on you, and following you and making sure you're comfortable."
Here, the online experience of students goes even further than earning a degree. SNHU offers clubs and student organizations for online students, as well as career counseling services to help you turn your sociology degree into a career.
What can you do with a sociology degree?
A bachelor's degree in sociology can prepare you for a broad range of career opportunities as you collect and analyze data and apply your research to solving real-world problems. With an optional degree concentration in community health, you can explore national and global health trends and use this learning to help inform public health policy.
No matter which sociology degree you choose, you'll be ready to serve the public good in a range of settings. Some available jobs for sociology majors include:1
Sociologist: Design research projects to explore social issues and collect and analyze data to better understand groups of people, culture and societal norms.
Community health worker: Teach people about behaviors that can improve the health of individuals and communities and provide a link between a community and healthcare services.
Social and human service assistant: Help determine the type of aid clients need while working with other support professionals and community organizations to coordinate services and support.
Social and community service manager: Coordinate and supervise social service programs and community organizations, managing workers who provide social services and analyzing data to review the effectiveness of services provided.
Policy analyst: Research complex problems and recommend solutions, raising awareness of social issues like crime prevention, access to healthcare and environmental protection to help influence government action.
A master's degree is up next for Kierra Coxwell '21.
She finished her bachelor's degree faster than she thought she would, so "now I can graduate with a master's in the same time it would have taken me to get a four-year degree."
How much does a sociology degree cost?
It depends. SNHU offers some of the most affordable online tuition rates in the country. The rates haven't been raised in a decade.
At $330 per credit hour for undergraduate programs, SNHU's 120-credit bachelor's in sociology has a total tuition cost of $39,600. If you've completed college courses in the past, you may be able to save money by transferring up to 90 credits toward your bachelor's degree.
That was what initially attracted Kristin Baringer '21 to the program.
"I could apply all my transfer credits without losing them," she said, also noting that the low online tuition made the program even more achievable.
In the end, the actual cost of your degree will vary based on the courses you take and the materials they require. While SNHU's online degree programs aim to make use of free resources whenever possible – including ebooks, websites and training videos – some courses will require textbooks.
Sociology is classified as liberal arts, and you'll earn a bachelor of arts (BA) degree as a sociology major.
Liberal arts is used to define a number of university majors, including literature, mathematics and social sciences, like sociology. Liberal arts subjects are intended to give you general knowledge on a subject, rather than technical skills.
In a bachelor of arts program like sociology, you'll focus on building key critical thinking, problem-solving, research and communication skills, in addition to gaining degree-specific knowledge.
Which graduate programs can a sociology major prepare you for?
A bachelor's degree in sociology can give you the soft skills and industry knowledge you need to succeed in a broad range of master's degree programs.
Earning a sociology degree with a community health concentration could prepare you for a master's degree in public health, allowing you to use your understanding of human behavior to impact local, national and global health policy.
The research and critical-thinking skills gained in a sociology bachelor's degree can also help prepare you for a Master of Business Administration online or on campus, with concentrations including public administration, project management and leadership.
If you want to work hands-on to improve the lives of people living in a community, a master's degree in social work could be a good fit, and a background in sociology is a strong foundation for a social work master's degree.
Why should I study sociology?
Sociology is an incredibly rewarding field with many opportunities to make a difference. Not only will studying sociology help you better understand the forces that shape your own life, but you will also be better prepared to deal with these forces and look more objectively at our society and others.
"After taking a humanities class my first term, I fell in love with the social sciences and their purpose," said Kierra Coxwell '21. "This degree allowed me to not only learn about humans, but about society as a whole. Because I had no previous knowledge of the content in the course, I always felt like I was learning something new and exciting....Many people feel they graduate college and still know nothing. I know that I've learned and retained information because I find myself applying it to society in my daily life and often catch myself explaining it to others."
Regardless of what your career will be, studying and understanding society and human interactions is a skill that more people need to have. Sociology provides us with a more holistic understanding of why people do what they do and how systemic changes can improve the quality of life for all people.
Though it's important to keep in mind most sociology jobs do require a master's degree or PhD, the median annual wage for sociology professions was $92,910 in 2021, making it a desirable field to enter.1
What's more, the employment of sociologists is projected to grow 5% from 2021 to 2031.1
Sociologists will continue to be needed to apply sociological research to other areas. For example, sociologists may collaborate with researchers in other social sciences, such as economists, psychologists and survey researchers to study how social structures or groups influence policy decisions about health, education, politics, criminal justice, business or economics1.
Related Articles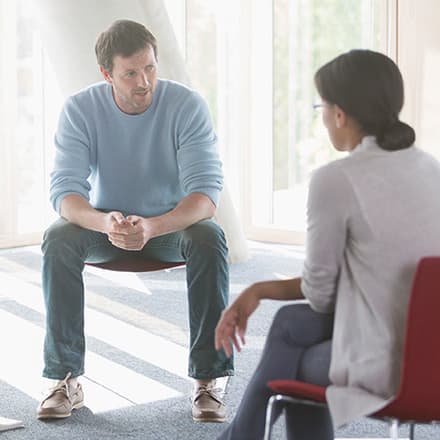 With a degree in psychology, you will use core skills such as research, decision-making and communication to work in a vast array of fields, including business, counseling, human resources and many more. Use your degree level and interests to help narrow down which of these careers is right for you.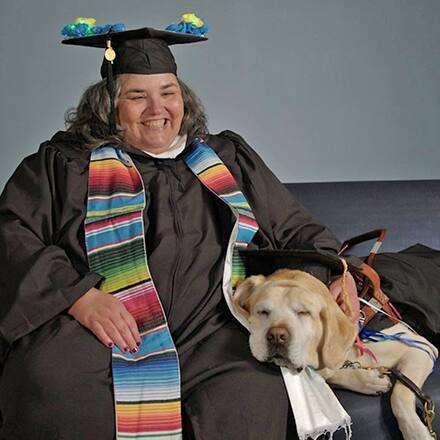 After facing accessibility challenges at other schools, Heather Schey enrolled at Southern New Hampshire University, where she earned her BA in Human Services. She now works to help people with disabilities live independently and advocates for accessible public transportation in Rhode Island.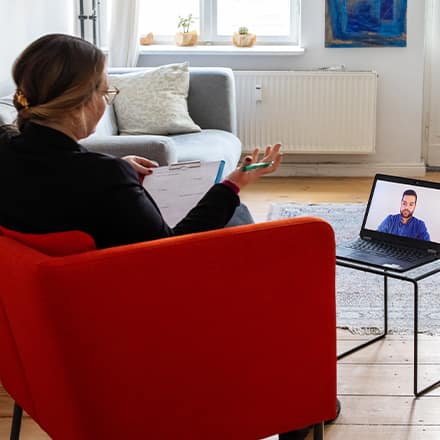 As a result of changing societal needs, online therapy has made tremendous gains in popularity and accessibility, reshaping the way individuals can receive counseling services. If you're interested in becoming an online therapist, find out what types of requirements you'll need to meet.
References
Sources & Citations (1, 2)
1Bureau of Labor Statistics, U.S. Department of Labor, Occupational Outlook Handbook, on the internet, at:
https://www.bls.gov/ooh/community-and-social-service/health-educators.htm (viewed Oct. 25, 2022)
https://www.bls.gov/ooh/life-physical-and-social-science/sociologists.htm (viewed Oct. 25, 2022)
https://www.bls.gov/ooh/management/social-and-community-service-managers.htm (viewed Oct. 25, 2022)
https://www.bls.gov/ooh/community-and-social-service/social-workers.htm (viewed Oct. 25, 2022)
https://www.bls.gov/ooh/community-and-social-service/social-and-human-service-assistants.htm (viewed Oct. 25, 2022)
Cited projections may not reflect local and/or short-term economic or job conditions and do not guarantee actual job growth.
2American Sociological Association, What is Sociology?, on the internet, at: https://www.asanet.org/about/what-sociology (viewed Oct. 24, 2022)