Celebrating International Women's Day at SNHU
International Women's Day is celebrated each year on March 8 – and has been for well over a century now, with the first gathering in 1911. According to the International Women's Day website, the day is to celebrate "the social, economic, cultural and political achievements of women." It's also a day to focus on and accelerate gender parity.
With a specific theme to focus on throughout the year and every year, 2020 brings gender parity to the forefront with #EachforEqual. This mission serves as a rallying cry and reminder that we each can be proactive in making a difference through challenging the status quo, opening our minds, doing what we can to improve the lives of others and celebrating the achievements of women. These collective efforts will help move the world closer to creating a gender-equal world.
International Women's Day at SNHU
International Women's Day was recognized on Wednesday evening at Southern New Hampshire University (SNHU), the fifth year for a campus celebration with a global mindset. The 2020 event was planned in partnership with the university's Deborah L. Coffin Women's Center, Office of Diversity Programs and International Student Services and the World Affairs Council of New Hampshire.
The celebration included performances by members of the University of New Hampshire Manchester Music Club and songs and poetry from SNHU students, along with a global student showcase and a panel discussion on the pathways to women's economic empowerment.
Images of notable women in history from throughout the world were displayed, and their achievements, including computer scientist and Presidential Medal of Freedom Recipient Margaret Hamilton, Green Belt Movement founder and Nobel Peace Prize Laureate Dr. Wangari Maathai and Fatima Al-Fihri, founder of the world's first university.
Shared Experiences, Notable Achievements
Panel moderator Kile Adumene, a nurse with Manchester Community Health Center, spoke of her earliest years in Nigeria, where she witnessed firsthand the inequities women experienced. She told of her love of reading and desire to be educated, only to be warned by her father that she would be living in a man's world; he couldn't understand why education was important to her. She would eventually run away from home to complete her high school education, which she knew was necessary to move forward to her goals.
As an 8-year-old, Adumene experienced the death of a newborn sibling in a healthcare facility, because the right equipment wasn't available to save the baby's life. This painful loss served as a powerful motivator to one day work in healthcare.
The panelists – Dawn Wivell, Elizabeth McLellan and Bess Palmisciano – shared their experiences and observations of decades-long careers throughout the globe, as well as their dedication to empowering women worldwide and how everyone benefits through gender parity.
Wivell, the founder of Firebrand International, LLC, drew on her business and political experience as well as her work with the State of New Hampshire as a chair for Care, a global leader within a worldwide movement dedicated to ending poverty. She said she has been traveling and living overseas since she was 13 years old, and opportunities to empower women are key to her life.
She sees progress but knows it's not enough. "We're about a generation away from gender equality," Wivell said. "We have a lot to do." She noted that gender equality is tied to everything from security to the economy within a country and the difference that equality can make.
As an RN working many years ago in Saudi Arabia and other areas in the world, McClellan saw how ill-equipped medical facilities were. She spoke of one that had no heat in rooms, no sheets on beds, no equipment or bathrooms. "I saw the inequities, the lack of care because of the lack of medical supplies," she said. McClellan was determined to improve standards of practice.
As the founder and president of Partners for World Health, the New England nonprofit collects medical supplies discarded from healthcare facilities, which are reprocessed and repackaged. Medical consumables and equipment then ship in container loads to African and Asian countries in need. The nonprofit also has an ongoing medical mission program serving six counties each year, providing education and medical services.
When Palmisciano first visited the Sahara Desert of Niger back in 2000, she spent some time in a nomadic encampment. This experience proved enlightening, particularly as she listened to the desire parents she met had for an education for their children. This was a far cry from what she had previously been led to believe about the nomadic population. She quickly learned that what parents want for their children is universal – food, shelter, education and care. Without teachers, supplies or food, the nomadic people couldn't provide what they wanted for their families.
Palmisciano returned to New Hampshire, where she raised a small amount of money to install the first drip-irrigated garden in northern Niger. The nomadic school was then able to feed its students – and in 2001, she founded RAIN for the Sahel and Sahara, which, according to the nonprofit's website, "forges partnerships with rural and nomadic peoples in Niger to enable enduring and relevant livelihoods through access to education and opportunity."
Referring to the years since as "an incredible voyage," Palmisciano spoke of her work in West Africa with 130 women – desert nomads – who she said are "strong and resilient." While there is just a 10% literacy rate in this region, and these women are illiterate, they still serve as mentors, encouraging girls to stay in school. "These women are becoming known as sage women. People come to them for information and advice," she said. "They are pushing their whole community forward."
Equality is a Human Issue
A universal message throughout the evening was the global effect empowering women has.
"Equality is not a women's issue; it's a human issue, a business issue," Brooke Gilmore, director of the Deborah L. Coffin Women's Center, said. "Lean into this call to action to think of what you can do in 2020 to bring gender parity."
In celebration of International Women's Day, students on campus and online were also invited to submit essays about women who inspire and impact as the State olives daily. Two of those essays, "Singing for the Unsung Hero" by Katelynn Smith and "Eva" by Joyce Hurd, have been published in The Penmen Review.
Pamme Boutselis '15, '17G is a staff writer and senior content director in higher education. Follow her on Twitter @pammeb or connect on LinkedIn.
Explore more content like this article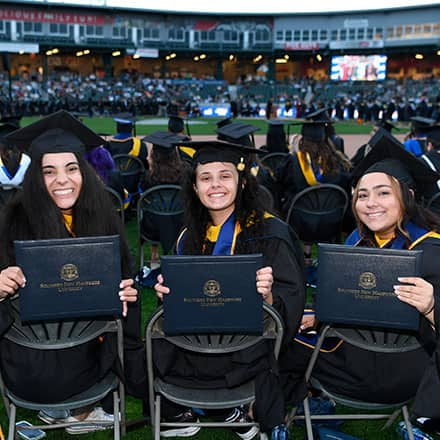 October 18, 2021
Southern New Hampshire University's Class of 2020 and 2021 campus graduates had their moment in the sun on Saturday when more than 400 celebrated their incredible achievements at Northeast Delta Dental Stadium in Manchester, New Hampshire.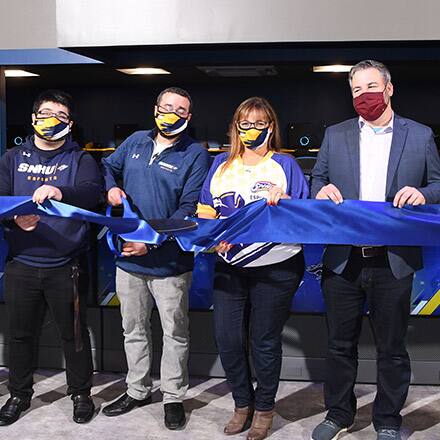 October 13, 2021
SNHU celebrated the grand opening of its esports arena on October 8th. A ribbon-cutting event marked the official opening to welcome the campus community and to see where esports players hone their gaming skills and compete against varsity-level opponents across the U.S. and Canada.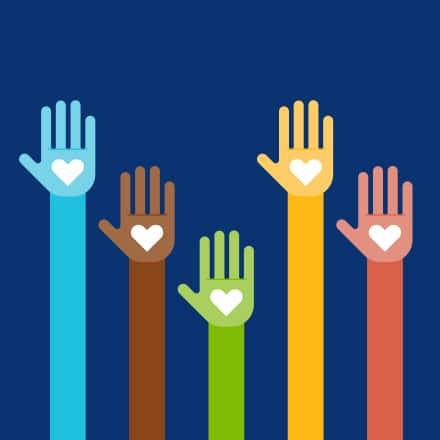 June 21, 2021
SNHU's 2021 Global Days of Service brought attention to a different societal issue each month: hunger, shelter, environmental justice and the pandemic's essential workers. Throughout the four-month-long event, Penmen from across the world shared their stories of service, community and strength.