Former Ambassador Building SNHU Program to be a 'Chance for Success'
The book of James Smith's professional life has many chapters, but with the latest he hopes to build something that provides others with the opportunities he was privy to as a young man.

Smith, the former United States ambassador to Saudi Arabia, is the executive vice president of Southern New Hampshire University's College of Engineering, Technology, and Aeronautics. The U.S. Air Force Academy and Naval War College graduate said he sees the mission of the new college as a chance to build new ways for young adults to access education.
Smith said he was motivated to join SNHU because he doesn't think teenagers have the same opportunities he did. Smith grew up on a Georgia farm and in 1969 joined the Air Force. He did so, knowing if he worked hard and got an education, he could build the life he wanted. Now, he said, that's not always the case. Cost is often a barrier, but it's hard to begin a career that could fund a college degree without having the degree - a Catch-22. "I look around at young kids today; they don't have the same opportunities I did," Smith said.

In addition to the Air Force, where he was an F-15 fighter pilot during Operation Desert Storm and retired as a brigadier general, Smith held senior management positions at several large companies. From 2009-13, he was the ambassador to Saudi Arabia under President Barack Obama. That experience allowed him to connect with the "global community," he said, something that is reflected in the faculty at CETA and the culture he's trying to build there. He said becoming inclusive to minorities and women is vital for the United States to remain competitive in the world.

"We're not going to continue as a great nation if half our intellectual capital is on the sidelines in STEM," Smith said. "As we look to expand the aviation part of our syllabus, how do you extend those opportunities to women and minorities?"

CETA was founded this fall after SNHU took in more than 200 students when Daniel Webster College in Nashua closed its doors. It offers degrees in aeronautical engineering, aviation management, electrical and computer engineering, air traffic management, computer science, construction management and mechanical engineering.

For now, most of CETA's classes are being held in a 20,000-square-foot facility on campus that includes computer labs, an aeronautics lab, classrooms and a radar simulator. In the next three years, SNHU plans to invest $50 million in CETA including the construction of a new academic building that will house the college and its engineering and aeronautics labs. The building, slated to open in 2019, will include teaching labs, classrooms, and print and computer labs. There will also be a wood shop, a welding lab and a machine shop. There are also plans to launch the state's first Challenger Learning Center. That program would extend engineering instruction to K-12 students using a space-themed learning and role-playing strategies focused on problem-solving, critical thinking and teamwork skills.

Smith isn't an engineer by trade but said that throughout all the roles he's had, he's always served as a "change agent." He's interested in developing a well-rounded program at CETA as well as exploring innovative ways to make it even more accessible and affordable.

Some of the ideas he talks about include partnering with companies in what he called, for now, a "dual study" program. Companies would hire entry-level employees and spend time evaluating who they feel comfortable investing in. Those employees would take courses at SNHU, online as much as possible but also in classrooms, to learn skills necessary to succeed at the company. Participating students would agree to stay at the company a certain number of years, and the company would foot a portion of the bill.

"In the end, we'll graduate a bachelor of science in engineering with a concentration that you have defined based on your industry need," Smith said. "I'm looking (at) a whole different model of not taking four years out of your life to go to school, but doing it in partnership with industry."

Smith said aeronautics and STEM (science, technology, engineering and mathematics) careers are a ripe path for young people looking for opportunity because there's been a focus on those fields for decades. "We have to take advantage of what is about a 20-year investment in STEM in K through 12," he said. "If we're not educating young people to be in the business of management of technical systems, they're going to be out of work."
It's important to note, he said, that after college, graduates will continue to live and work in a global marketplace. "And from my experience I'll tell you, it's a wonderful part of life, exploring different cultures," he said.

If you are building and selling products, you have to interact with the broader world community, Smith said. "We live in a global society. Even though there are frustrations about it in some parts, that's the reality," he said. "That's the world this generation is going to live in, and if they're not living in that world, they're not competitive."
That's Smith's goal, to provide affordable access to degree programs through CETA that provide real-world experience and the skills and knowledge necessary to be a competitive presence globally and thrive in the graduate's chosen field.

"I would like to create a place here that young people see as an opportunity, a chance for success," Smith said.
Joe Cote is a staff writer at Southern New Hampshire University. Follow him on Twitter @JoeCo2323.
Explore more content like this article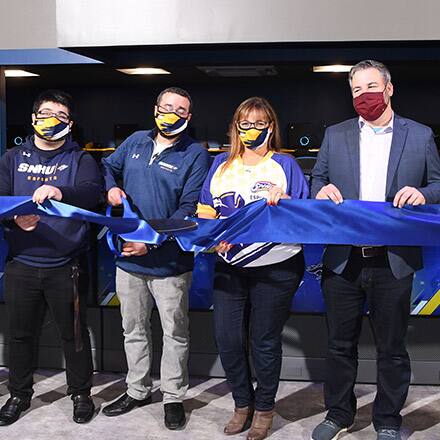 October 13, 2021
SNHU celebrated the grand opening of its esports arena on October 8th. A ribbon-cutting event marked the official opening to welcome the campus community and to see where esports players hone their gaming skills and compete against varsity-level opponents across the U.S. and Canada.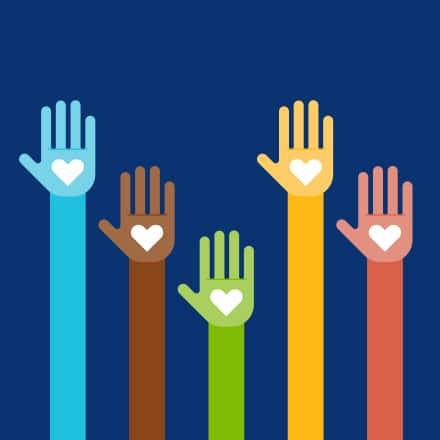 June 21, 2021
SNHU's 2021 Global Days of Service brought attention to a different societal issue each month: hunger, shelter, environmental justice and the pandemic's essential workers. Throughout the four-month-long event, Penmen from across the world shared their stories of service, community and strength.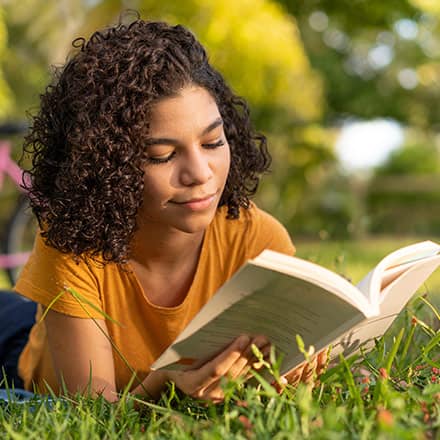 June 18, 2021
If you are searching for book suggestions, look no further: The annual summer reading recommendations have arrived. This year's list features more than 35 selections that span several genres suggested by some of SNHU's academic leaders.