MassDOT, SNHU Celebrate College for America Graduates

Annmarie Conway hasn't told her daughters she was going to school online, but her coworkers knew and were on hand last week to congratulate her for earning her degree from Southern New Hampshire University.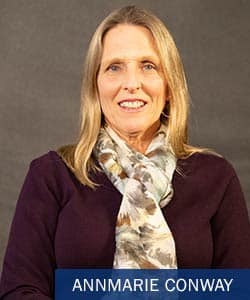 She was one of 7 employees at the Massachusetts Department of Transportation (MassDOT) and Massachusetts Bay Transportation Authority (MBTA) who was recognized after completing their degrees through SNHU's College for America program. Conway said her two adult daughters have encouraged her to go back to school. She plans to take them to dinner and have a waiter bring her diploma to the table as a surprise. Conway said she was "overjoyed" to have graduated with her associate in general studies. She's already signed up for courses in a bachelor's program beginning in January.
"It's been one of my dreams to be able to accomplish this and to be able to say, 'I graduated from college,' is a tremendous feeling," Conway said.
It was MassDOT's partnership with SNHU that allowed Conway to earn her degree while working full-time. The College for America program is a competency-based format designed specifically for busy adults. Students complete a series of projects to demonstrate mastery of certain skills and can do so 24/7 because the program s online.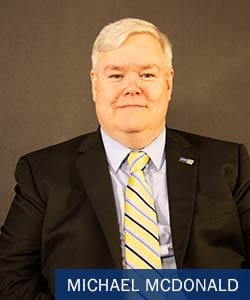 Sofia Dasilva earned her associate in general studies with a concentration in business while working full-time at MassDOT and taking care of her twin teenage sons.
"I've always wanted to (go to college) but being a single mom - two kids, two jobs - it was always hard," she said. "(College for America) can be done at your own time so you can do it anytime you want. Any time you have time, you can do it. The flexibility is great."
Partnering to Empower Employees
SNHU and MassDOT established the partnership a little more than two years ago when the transportation agency was looking for a way to offer its employees a way to advance their education. SNHU's College for America program offered the most flexibility, according to Michael McDonald, director of education and development for MassDOT and the MBTA. The partnership works well because employees are empowered to advance their skills and become qualified to move up the corporate ladder. That's a bonus for the agency, McDonald said, because it creates more engaged employees ready to take on leadership roles.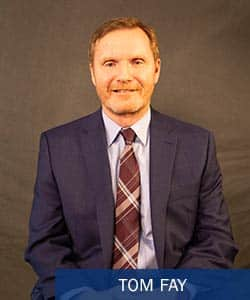 "For us, it's a real strategy for retention," he said. "This is a great opportunity for (employees) to advance themselves beyond being an individual contributor. That can't hurt an organization - to have somebody who wants to keep their skills fresh and work toward a higher goal."
The commitment to earn her associate in general studies as already paid off for Felisberta Depina. She said her courses helped improve her math and writing skills, and her supervisors have noticed. She was recently promoted to the position of human resources specialist and now helps the agency's recruitment efforts.
"Education's always been important to me. As far as where I work currently, it's important to grow. Having the degree allowed me to have a little more confidence," Depina said.
The employee recognition event put on by SNHU and MassDOT at the agency headquarters in Boston involved two parts. The first was an information session that was also live streamed so employees statewide could learn more about the partnership and the potential benefits of enrolling in the College for America program. Two recent graduates – Conway and Depina – spoke about their experience. During the second portion, the graduates were presented their diplomas and recognized formally by their coworkers and friends and family members they had invited.
Tom Fay, a strategic partnership director for SNHU, said the event is an excellent way to recognize the hard work of graduates, but also to demonstrate to educate other employees about the opportunity.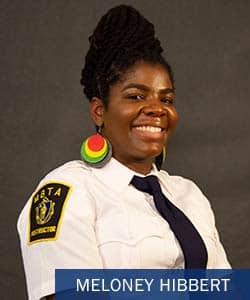 "It's really important when someone does something like this – works full-time and goes to school – that they're recognized by their families, by their coworkers," he said. "We hope this is a motivation for other people that, 'Hey, maybe this is something that I can do.'"
Recognizing Employees' Dedication
Meloney Hibbert, who recently earned her associate in general studies with a concentration in business, was spreading the word herself. A co-worker asked her what the ceremony was for and then had questions about how SNHU's College for America program worked.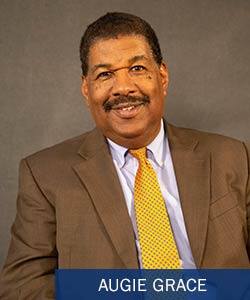 "I told her the hours were very flexible," Hibbert said. "Basically it would fit your schedule regardless of what schedule you're working – so she will be taking classes."
Augie Grace, deputy director of education and development for MassDOT, said he met some of the graduates he had only emailed with at the celebration event. Others he's been working with and encouraging throughout their time studying online.
"It was really special to see them get … their diplomas today. That's what I think of when I think about this program: the success stories and the level of excitement it generates with some of our employees," he said. "For people to sign up and accomplish this at the same time they're raising their families, at the same time they're working full-time really shows an amount of commitment on their part."
Joe Cote is a staff writer at Southern New Hampshire University. Follow him on Twitter @JoeCo2323.
Explore more content like this article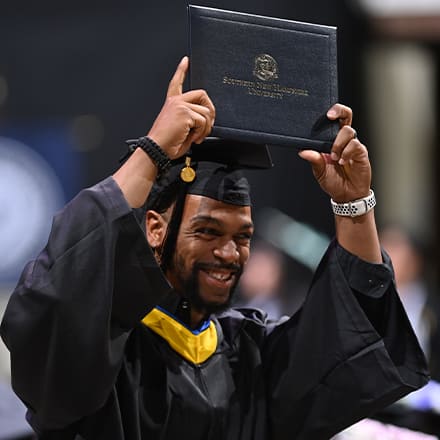 This weekend, the SNHU Arena welcomed students from 50 different countries and every U.S. state and territory to celebrate their new degrees. The ceremonies marked an important chapter for more than 22,500 eligible graduates who joined a community of over 230,000 SNHU alumni.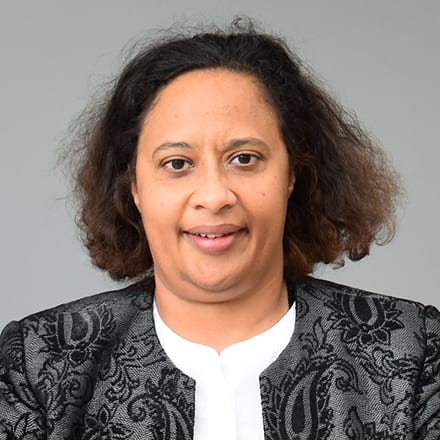 Joan Garner, daughter of late civil rights pioneer John Burrell Garner, is earning a master's degree in English and creative writing while writing a book about her family's legacy — including the Garner v. Louisiana Supreme Court case. And now, she's finally in charge of how the story will be told.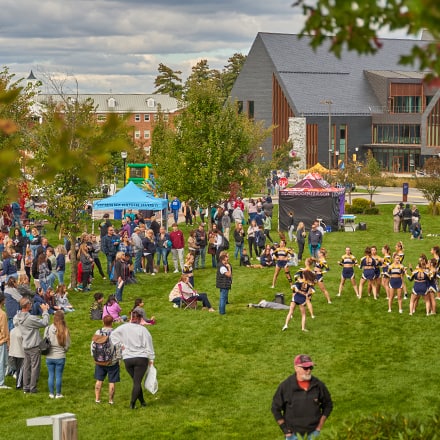 With an alumni network of more than 230,000 people and a student population that just surpassed the 200,000 mark, SNHU's Homecoming Committee and planning teams brought a variety of in-person, virtual and on-demand activities to its alumni, campus students, online students, faculty and staff.
About Southern New Hampshire University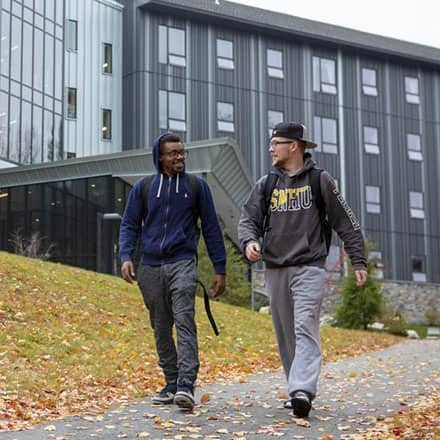 SNHU is a nonprofit, accredited university with a mission to make high-quality education more accessible and affordable for everyone.
Founded in 1932, and online since 1995, we've helped countless students reach their goals with flexible, career-focused programs. Our 300-acre campus in Manchester, NH is home to over 3,000 students, and we serve over 135,000 students online. Visit our about SNHU page to learn more about our mission, accreditations, leadership team, national recognitions and awards.