Mentoring Students: SNHU Alumni, Staff Share Knowledge and Experience
From across schools and programs and backgrounds, Southern New Hampshire University students are calling for more ways to engage with alumni and employers for strategic career planning.
In response, the Dorothy S. Rogers Career and Professional Development Center and the Office of Alumni Engagement piloted a mentoring program in the spring 2015 semester. The initial launch of the SNHU Career Advisory Network (SNHUcan) matched University College (UC) students in the Signature Leadership Program with mentors by major and career interest. The mentors are primarily alumni, with a mix of employers, staff, faculty members, online students, and friends of the university rounding out the diverse volunteers.
To complement the in-person mentoring program, the university rolled out a self-service, online platform where students and mentors have access to a directory with options for engagement ranging from one-off opportunities such as an informational interview, to longer-term mentoring relationships.
Associate Director of Career Development JoAnna Luiso and Assistant Director of Alumni Engagement Sara Telfer worked together to create the pilot program, taking into consideration the needs of UC students, as well as the different motivations and interests of mentors.
Telfer said the time was right to begin offering opportunities for more formalized mentoring relationships. "The university has committed to a goal of providing pre-professional and internship experiences for every single UC student. At the same time, we've invested in staffing and resources in both the Career Development and Alumni Engagement offices, and we're ready to respond to the call from students, faculty, and alumni," she said.
The university recently began an earnest reexamination of alumni engagement, with an increased emphasis on the value of a donation of time, expertise, networking, and experience. Luiso said the mentoring program allows mentors to give of their time in impactful, often very personal ways. And, students respond to guidance from alumni who have lived the experience of a certain major, job search, or career path. "We're seeing students really connect with alumni. There's an inherent trust because they have the commonality of school," Luiso said. "Students hear me when I give them career advice, but don't always listen. But their relationship with alumni really resonates."
Telfer said that the Signature Leadership Program covers a wide range of majors and interest areas, and had a programmatic structure that easily accommodated an additional layer for mentoring. Mentors have well-defined opportunities to engage with their student partners, with ample flexibility for a wide range of schedules and commitments.
Many of the pairs went above and beyond those baseline parameters, developing deeply involved partnerships. Lisa Saunders '07, Senior Demand Generation Marketing Manager at Blackbaud, Inc., said that she and her mentee, Chelsea Gilmartin, connected immediately and dove right into strategizing career moves. "In our first meeting, we chatted about her goals and what I could do for her," Saunders said. "She left that day with a homework assignment to create her own business cards and a flyer to promote her work." Saunders helped Gilmartin refine her work over the semester, pieces of collateral that will help her stand out in a competitive job market.
SNHU has a well-established history of incorporating experiential learning and real-world skills into its academic programs. From its humble beginnings in a handful of upper-story classrooms on Hanover Street, the institution was built on the idea of turning out job-ready graduates. In today's economic climate, perhaps now more than ever, students university-wide are calling on the alumni base to lend their expertise and offer their guidance.
Ryan Comstock '12G and Rachael (Kuzmick) Comstock '10G were proud to join the first group of SNHUcan mentors. They first brought the idea of a mentoring program to the Alumni Engagement team nearly three years ago, and they both joined the SNHU Alumni Board of Directors in 2014 to help grow their vision where mentoring is integrated with curricula, and the opportunity is available for any alumnus who wants to make a difference in the lives of students.
Rachael 's experience with mentoring began after she completed her undergraduate degree at Merrimack College, when she began volunteering in the brand new mentoring program there. "I worked at a public accounting firm just five minutes from the school, and we recruited there a lot. To me, it made sense to invest my time in some of the current students - it worked to all our mutual benefits."
When Ryan was an undergraduate student, also at Merrimack College, he started an internship at an investment firm in Concord, where two senior members of the team took him under their wings. "In my line of work, we call them 'Old Turkeys.' These two taught me everything they knew, from the time of my internship through the next seven years as I worked as an employee there. I owe them more than I could ever repay. And I would love to be someone else's Old Turkey and help them the way I was given a hand."
Now, both of the Comstocks have graduate degrees from SNHU, and they each want to give back to the community and the school. Mentoring SNHU students was a logical next step in their lifecycle with the university. In the past semester, they helped their mentees explore ways to make their résumés stand out. They strategized on the best ways to get involved on campus and how to build marketable skills at meaningful jobs.
Telfer says that the high-touch model of the initial launch provided plenty of opportunity for constructive feedback from both mentors and students. "We want our mentors to feel engaged, important, and included throughout this process, so they are getting the professional development and experience they want," she said. "And at the same time, we're making sure that students-who are coming to the program from all different stages in their career development preparation-are fully engaged and making the most out of this incredibly valuable opportunity."
In the fall 2015 semester, Luiso said a cohort of SNHU-303 students was able to test the online platform. "The 303 curriculum is designed to prepare students for life in the real world, and we've incorporated a number of networking and professional development exercises," she said. "By tapping into the SNHUcan directory online, students have access to a diverse set of alumni leaders for things like informational interviews, résumé reviews, job shadows, and more." And it's important to note that all students - on campus and online - have access to the SNHUcan directory.
The beauty of the online directory lies in its flexibility. Telfer said SNHUcan works with mentors who come from all different factions of the SNHU community: employers, faculty members, parents, online students. "The SNHUcan network has the potential to strengthen our entire community, from the UC student looking for career guidance to the online student looking for a greater sense of community," she said.
Now in its third year, the mentor match through the Signature Leadership Program has become one of the highlights of the program. Telfer said that many mentor/mentee pairs stay in touch after their formal connection through the program has ended. "Some of the pairs in the initial pilot a year and a half ago, like Ryan Comstock and his mentee Devon McMaster, still meet on a regular basis. Devon is a senior this year, and he's applying to jobs he never would have before he started working with Ryan two years ago."
For more information about accessing the SNHU Career Advisory Network directory or becoming a mentor, visit alumni.snhu.edu/snhucan.
Audrey Bourque is the director of advancement communications at Southern New Hampshire University. Connect with her on LinkedIn.
Explore more content like this article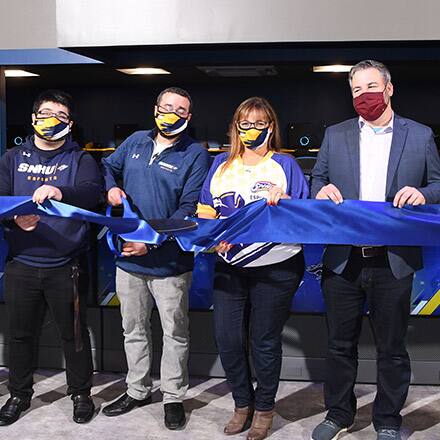 October 13, 2021
SNHU celebrated the grand opening of its esports arena on October 8th. A ribbon-cutting event marked the official opening to welcome the campus community and to see where esports players hone their gaming skills and compete against varsity-level opponents across the U.S. and Canada.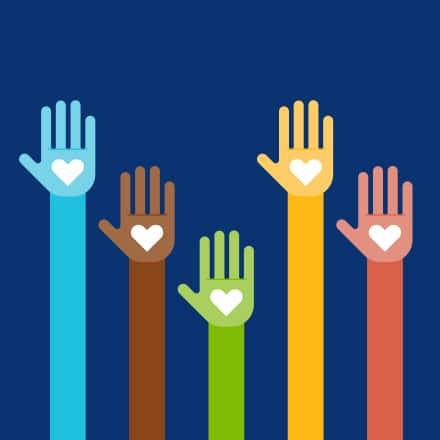 June 21, 2021
SNHU's 2021 Global Days of Service brought attention to a different societal issue each month: hunger, shelter, environmental justice and the pandemic's essential workers. Throughout the four-month-long event, Penmen from across the world shared their stories of service, community and strength.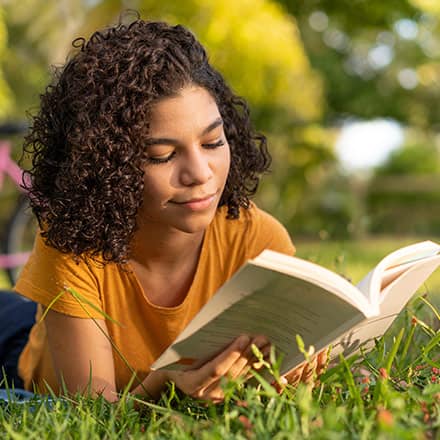 June 18, 2021
If you are searching for book suggestions, look no further: The annual summer reading recommendations have arrived. This year's list features more than 35 selections that span several genres suggested by some of SNHU's academic leaders.