Meet Innocent Ndayambage, Rwandan Refugee and Kepler-SNHU Student
Today is World Refugee Day, which gives us all a moment to contemplate the dire state of so many places where refugees live, but also to celebrate their resilience and courage in facing some of the planet's most difficult and dangerous situations. There are currently are over 60 million refugees worldwide - the highest number ever recorded in human history. While we frequently see the headlines about the humanitarian sprawl that this number represents in the news, it's often hard to imagine what the individual stories and struggles are behind this staggering number.
On World Refugee Day, SNHU is proud to introduce Innocent Ndayambage, a College for America student in Kiziba refugee camp, in order to shed light on the incredible journey of many refugees. He's part of the founding class of 25 students attending Kepler Kiziba-Rwanda's (and one of the world's) first universities in a refugee camp. Kepler Kiziba is a collaboration between Kepler and College for America, which have partnered to offer both students in Kigali and now refugees in Rwanda, degrees from Southern New Hampshire University. This project demonstrates SNHU's utilization of innovation in combination with compassion and determination to expand access to a high-quality and affordable education for all potential students. Today, on World Refugee day, Kepler and College for America are welcoming 25 more students to the Kiziba campus - to increase the total number of students served to 50 - for the inauguration of something they never thought would be possible: Working towards their bachelor's degrees while living as refugees in Rwanda.
Meet Innocent Ndayambage, a Kepler student working to earn his degree from Southern New Hampshire University through College for America. He's 25 years old and has been living in Kiziba refugee camp for the last 17 years. This is not unusual, however, and several of Kiziba's refugees have been there for nearly two decades, since the camp was established in 1996. If you talk to Ndayambage for more than five minutes, you're bound to hear about his grandmother. She's the centripetal force in his life, and they are relatives, best friends and the few survivors of their family left from the violence in the Democratic Republic of Congo (DRC) from which they escaped more than 15 years ago.
His grandmother had fled the DRC with her son (Ndayambage's uncle), Ndayambage and his cousins. He doesn't really remember this trip. Ndayambage was too young to remember the burning of his family's house, the slaughter of their livestock, and the destruction of their property. He also only knows through the stories of his grandmother how he was carried on her back through mortars, gunfire and some of the world's most violent rapists and tyrants throughout eastern Congo in 1996. She carried him for more than fifteen days on foot - without water, running toward safety while their friends were killed from grenades and countless neighbors were shot or hacked to death and killed right next to them.
She carried him as they waited in a holding station for days, praying for food, water, safety and shelter; as they crossed the border into Rwanda – a foreign country that was now their home—when they could no longer call their own country home. She carried him when they couldn't find her daughter—Ndayambage's mother—living in a torturous fluctuation of fear that she died and hope that she had somehow made it through. His grandmother grew weak, without sleep, without food, and questioned if perhaps they should have just stayed behind to die. They pressed on, in the face of men with machetes and guns, and rebels who found pleasure in terrorizing women sexually and psychologically. Throughout it all, his grandmother showed the formidable tenacity and resilience of so many refugees around the world today – a life force of energy to overcome obstacles most of us can't even begin to understand as we navigate our daily "problems" of traffic, a flooded email inbox, getting children to soccer and violin practice, and never-ending to-do lists.
Once in Rwanda, the problems weren't over for Ndayambage and his grandmother. One night, rebels crossed the border and massacred 3,000 fellow refugees. It was a reminder of how unsafe they were, and yet another notch in a belt of trauma that seemed to never stop growing. The camp was moved farther into the country, and while this offered more safety at the time, now – 20 years later – it means Ndayambage and his community of 17,000 refugees are living in a more economically isolated situation. Upon settling at Kiziba's new location, Ndayambage began attending school. He excelled, but he was still haunted by his still-missing mother. Was she dead or alive, and had she been tortured? He decided that for her to be alive, he needed to fully believe she was living. He worked as hard as possible in school and put all of his strength and faith into the belief she was alive. This enabled him to excel. When Ndayambage met his mother again, he couldn't wait to make her proud and show her how well he'd done. While this fueled his success, once he got to secondary school, Ndayambage and his grandmother faced a problem. There was primary school in the camp, but high school did not exist. From the meek food rations they received a month (beans, maize, and oil) Ndayambage's grandmother sold the most valuable commodity – the oil – and combined that with a scholarship for excellence her grandson received in order to pay his school fees. As a result, Ndayambage was able to attend school outside of the camp. While they were chronically undernourished, and he faced several challenges living outside of the camp, Ndayambage was still in school.
During Ndayambage's high school years, his uncle decided to try to return to their homeland, the Democratic Republic of the Congo, through a resettlement plan established to bring refugees back to their homeland peacefully. While Ndayambage's grandmother supported this effort, she now gets a deep look of sadness and stares at the ground when asked about her son. He was killed within three days of arriving home. Despite the loss, Ndayambage kept pressing on through school, with the desire to make his mother and grandmother proud. They were his unwavering inspiration for excellence. During his junior year, crushing news was delivered. Ndayambage's mother had died, and died long ago as evidenced by her uncovered remains. It was over for Ndayambage. While living as a refugee with no electricity, on $.33 a day and with limited food in a mud hut had been tenable before, it now became impossible without the possibility of his mother being alive. The blow sent him into a deep depression. He could barely function and couldn't make it to school. No longer a star student, he failed the 11th grade. He had to repeat the grade, and through the support and love of his grandmother, Ndayambage dealt with both his loss of his mother's life and the loss of his hope that she was alive. He began to understand that despite the deep pain, he was lucky to have his grandmother. The bond between them grew even deeper as they struggled through daily life in Kiziba camp. He knew he had to get back on track for her – and for himself.
After graduating from high school, the next blow came. There was no place to go and no option to better his future. While refugees in Rwanda are allowed freedom of movement and freedom to work, they are not eligible for university scholarships (outside of the DAFI program, which serves 10-20 refugees per year in Rwanda). With an uncertain future and little to aspire to, Ndayambage sat in the camp for the next five years. He tried to avoid the drugs and drinking that so many young men fall into because of the lack of opportunities. He looked daily for jobs in the camp and found nothing. As one of the top five students in his class, Ndayambage also searched for university opportunities and found none. He took care of his grandmother and tried to remain hopeful, as he had for so many years before.
It's into this life situation that Kepler and the College for America partnership entered. Kepler's educational model partners with College for America at Southern New Hampshire University to bring an American degree to Rwandan students without leaving the country. Online content is delivered with rigorous in-person facilitation, on-the-job learning and professional skills training. Two years into the model, an independent outside research study conducted by IDinsight found Kepler students are outperforming their peers attending local universities at statistically significant levels in various academic areas, including technology and cognitive skills.
The partnership came about when SNHU President Paul LeBlanc, SNHU students and several board members visited both Kepler's first Kigali campus, which opened in 2013, and the remote site of Kiziba refugee camp, which had not yet opened during the university's visit in June 2015. The team unanimously supported the idea of opening a campus there, despite the clear indications that it would be both operationally and academically daunting. Yet with the challenges that Kepler Kiziba students like Ndayambage had overcome, how could Kepler and SNHU not partner to open the campus? To the group, it became a moral imperative.
With that, Ndayambage's five-year long wait without education, and without hopes of higher education, had ended. He began with Kepler Kiziba's inaugural class in August 2015, and is pursuing his associate degree at present. Upon completion, Ndayambage will begin his bachelor's in business. His grandmother, while now too elderly to leave her home, beams when she speaks of her grandson and his progress at Kepler, including using a computer on a daily basis, improving his English and developing the critical-thinking and writing skills needed to master College for America's competencies. When asked what she'll do when he graduates, she answers, "He'll be an amazing businessman. And we'll leave this camp. Like I carried him on my back from the Congo, I know he'll carry me out of this place once he has his degree. Our future has been bleak for many years. But that's all changed now."
Today, on World Refugee Day, we celebrate the men, women and children, like Innocent Ndayambage and his grandmother, that have endured unimaginable tragedies and still push forward with the tenacity to have more in this life. Southern New Hampshire University and Kepler pledge to do what they can, where it can, to offer hope to the millions of other Innocents in the world by working to develop programs that offer a high-quality and low-cost education where others might not dare to venture.
If you'd like to support SNHU in offering support and admiration to the world's refugees, you can sign UNHCR's campaign here.
Chrystina Russell recently joined Southern New Hampshire University in the role of Vice President for Global Engagement, with a primary focus on international strategy, development and partnerships for the university. She's particularly excited about SNHU's spirit of innovation and looks forward to continuing and expanding upon ongoing efforts to bring a great SNHU education to students around the world. For the past three years, Russell has been living and working in Rwanda to broaden access to higher education to one of the world's most vulnerable populations.
Explore more content like this article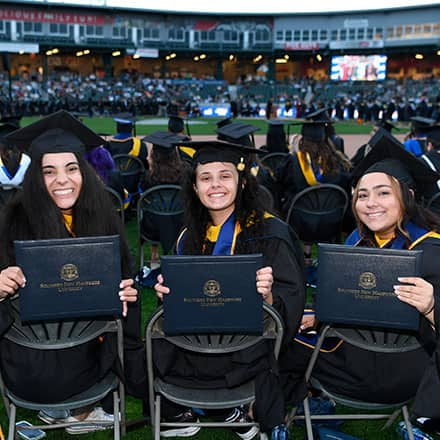 October 18, 2021
Southern New Hampshire University's Class of 2020 and 2021 campus graduates had their moment in the sun on Saturday when more than 400 celebrated their incredible achievements at Northeast Delta Dental Stadium in Manchester, New Hampshire.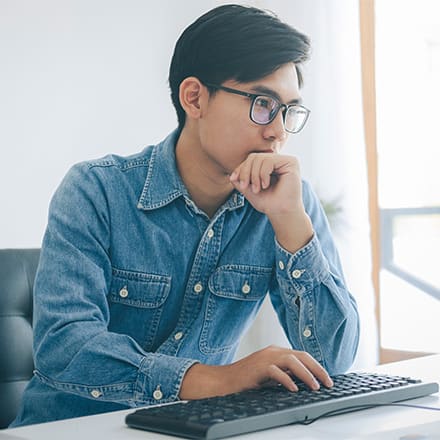 October 15, 2021
Generally taking only two years to complete, an associate degree provides foundational academic knowledge and technical expertise for a variety of career fields without the time and financial investment of a four-year degree.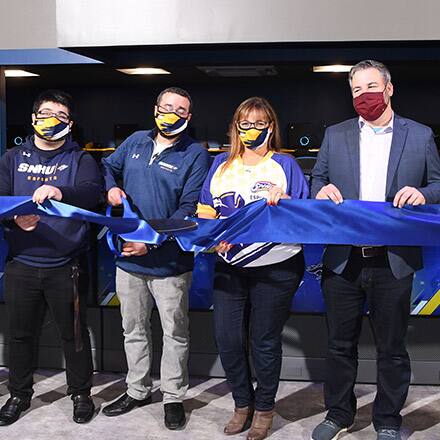 October 13, 2021
SNHU celebrated the grand opening of its esports arena on October 8th. A ribbon-cutting event marked the official opening to welcome the campus community and to see where esports players hone their gaming skills and compete against varsity-level opponents across the U.S. and Canada.