SNHU Arena Unveiled
When it was announced in February that Southern New Hampshire University had purchased the naming rights to Manchester's Verizon Wireless Arena, a lot remained up in the air. Some questions were easily answered, of course. How long do the naming rights extend? (10 years.) Will programming continue as scheduled in the arena? (It will.) Most importantly, though, people wanted to know what the new name would be?
While the topic was much debated in the halls of the SNHU campus (SNHUperdome was a popular - if cheeky - suggestion), the university would ultimately settle on a more conventional option: SNHU Arena. As the details surrounding the deal were slowly ironed out and the name change became official, the attention of both students and faculty alike began to turn to the grand unveiling.
That unveiling finally happened on Sept. 1. SNHU President Paul LeBlanc spoke about the importance of the partnership not just in terms of continuing to build the university's relationship with the Manchester community, but also in terms of providing new and exciting opportunities to SNHU students.
"We're really excited for our students," he said. "Student athletes will be able to have some of their contests here in the arena, students will be able to work in a variety of jobs with SMG, the management company, and it's an opportunity for us to connect with our community."
"We've been here since 1932, so 84 years of commitment to Manchester continues with this naming today. We're really excited," LeBlanc said.
The former Verizon Wireless Arena has long been a community fixture, hosting hockey, football and basketball games over the years, as well as wrestling matches, concerts, political rallies and even robotics competitions. Despite the name change, the future holds more of the same. SNHU Arena will continue to host the Manchester Monarchs ECHL hockey team, as well as the same wide variety of community events that area residents have come to expect.
"This partnership is about more than a name on a building," LeBlanc said. "It's about enriching the student experience, better supporting our athletic programs, driving economic change in Manchester and showing our neighbors that higher education is within their reach."
Explore more content like this article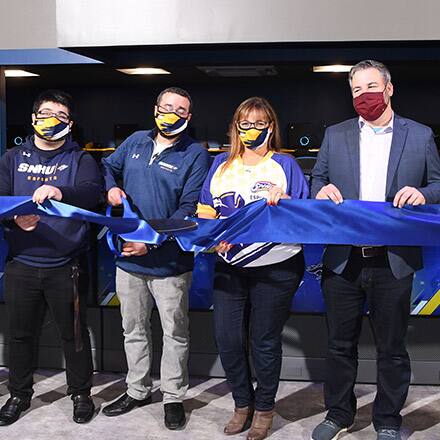 October 13, 2021
SNHU celebrated the grand opening of its esports arena on October 8th. A ribbon-cutting event marked the official opening to welcome the campus community and to see where esports players hone their gaming skills and compete against varsity-level opponents across the U.S. and Canada.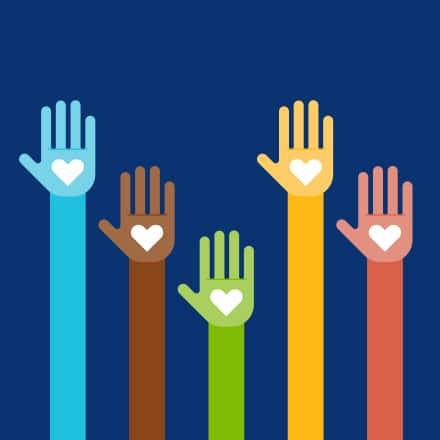 June 21, 2021
SNHU's 2021 Global Days of Service brought attention to a different societal issue each month: hunger, shelter, environmental justice and the pandemic's essential workers. Throughout the four-month-long event, Penmen from across the world shared their stories of service, community and strength.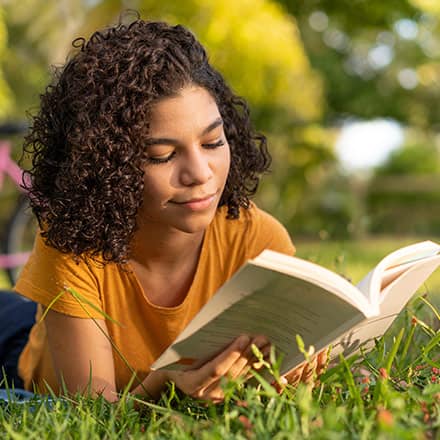 June 18, 2021
If you are searching for book suggestions, look no further: The annual summer reading recommendations have arrived. This year's list features more than 35 selections that span several genres suggested by some of SNHU's academic leaders.