Announcing the SNHU Global Days of Services Movement
SNHU Global Days of Service is a month-long community service event, where SNHU students, alumni, faculty, staff, and friends come together across the globe to strengthen and serve our communities. These projects make a big impact on local causes AND showcase Penmen Pride at the same time. We invite all members of the SNHU community to explore the opportunities at alumni.snhu.edu/serve.
In its inaugural year, there are ten SNHU Global Days of Service official sites throughout the month of April. Ranging from a beach cleanup at the Seacoast Science Center in Rye, NH, to a Habitat for Humanity build in San Francisco, CA, to sorting food at Feeding Tampa Bay in Tampa, FL - there's something for every type of volunteer.
Partners in the Office of Alumni Engagement, the Center for Community Engaged Learning, and SNHUconnect, the online student center, came together from across the University to create the initiative. Sara Telfer, assistant director of Alumni Engagement, says the movement is meaningful no matter how a person is connected to SNHU.
"We know from lots of research that alumni and students consider service to be a valuable and versatile way to connect with each other and to give back, so we're celebrating this commitment to making the world a better place," explains Telfer. "With support from departments across the University and the enthusiastic response from project leaders and community partners across the country, we're excited to see how momentum builds positive change."
Elizabeth Richards is director of the Center for Community Engaged Learning, which promotes serving learning and community involvement for the undergraduate population on campus. Richards says that interest has been picking up, with volunteers registering in advance throughout the entire month of March. With the first event just days away on April 2, there are already nearly 300 volunteers signed up for events across the country.
"If someone is interested in joining the movement but doesn't see an official site listed that works for their schedule... don't worry! We've built in ways for people to volunteer on their own or lead a project in their neighborhood. This way, volunteers can commit their time to something they're passionate about, and something that makes the biggest impact in their community," says Richards.
Adds Tiff Fifer, director of online engagement for SNHU Online, "We're also inviting participants to add to the story on social media by using the hashtag #ServeWithSNHU. We'll be compiling the experience into photo albums and a social story to show the world what a different the SNHU community makes."
For a full list of projects, convenient online registration for official sites, stats on the impact made by the SNHU community, and ways to get involved, visit alumni.snhu.edu/serve, or contact alumni@snhu.edu or 603.645.9799.
Explore more content like this article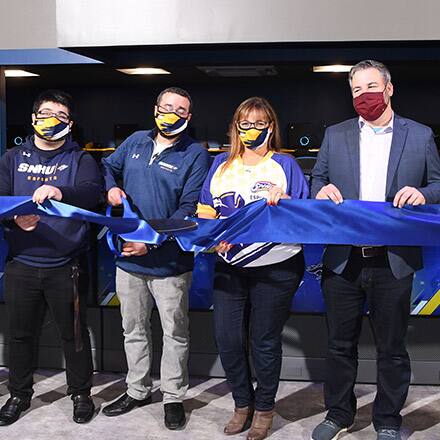 October 13, 2021
SNHU celebrated the grand opening of its esports arena on October 8th. A ribbon-cutting event marked the official opening to welcome the campus community and to see where esports players hone their gaming skills and compete against varsity-level opponents across the U.S. and Canada.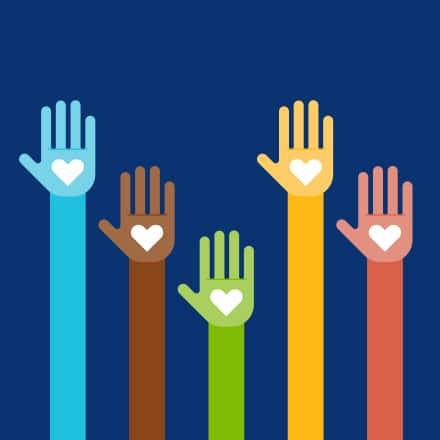 June 21, 2021
SNHU's 2021 Global Days of Service brought attention to a different societal issue each month: hunger, shelter, environmental justice and the pandemic's essential workers. Throughout the four-month-long event, Penmen from across the world shared their stories of service, community and strength.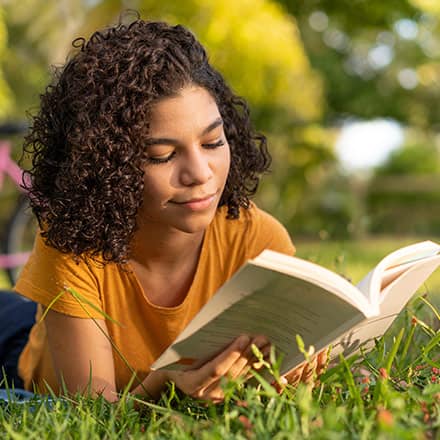 June 18, 2021
If you are searching for book suggestions, look no further: The annual summer reading recommendations have arrived. This year's list features more than 35 selections that span several genres suggested by some of SNHU's academic leaders.