Another Record-Setting Commencement Weekend in the Books for SNHU
The streets of Manchester, New Hampshire, swelled with SNHU pride this weekend when more than 22,000 supporters - families, friends and people from throughout the community - celebrated the nearly 6,000 Southern New Hampshire University graduates who walked the stage at the SNHU Arena in four ceremonies across two days. The record-setting number of graduates represent less than one-third of the degrees to be awarded worldwide, including 12,643 undergraduate degrees, 7,107 graduate degrees and ten doctoral degrees. SNHU's Class of 2018 has 19,000 graduates representing all 50 states in the U.S. and 51 countries, who will join a global network of more than 100,000 alumni.
Graduates who were able to attend the 2018 Commencement ceremonies traveled nearly 4 million miles to New Hampshire. There's Shukria Shinwari, who grew up in Afghanistan with the dream of one day earning a degree in the U.S. and returning to her homeland to bring positive change to her community. She graduated with a bachelor's degree in law and politics, which she earned as a campus student, and is ready to work toward bettering the lives of women and children in her home country.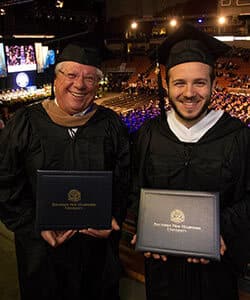 Father and son Edward and Michael Galasso traveled from Charleston, South Carolina, and Thousand Oaks, California, respectively, to walk the stage together and celebrate joint success in completing degrees. The elder Galasso earned an international MBA with a concentration in workplace conflict management while his son Michael was awarded a bachelor's in communication with a concentration in new media and marketing.
U.S. Army soldier Tyler White had been working on his bachelor's in geosciences online while serving our country in Wahiawa, Hawaii. His wife Alexandra White also pursued a master's degree in psychology alongside her husband, all while raising their family and dealing with the challenges of frequent military-mandated moves. The couple completed their degree programs in tandem, excited and proud of their joint accomplishment.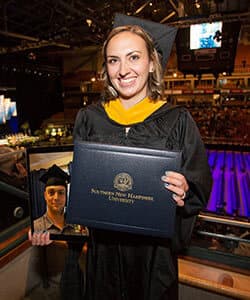 While his wife was able to attend Commencement in person, Tyler White was not, due to military training. Technology, which provided an opportunity for each to earn their degree, also enabled the couple to walk together across the stage - one in person and one virtually through video chat. SNHU President Paul LeBlanc paused the ceremony to connect online with White and present his degree.
Like the Whites, 15% of the 2018 graduating class are military-affiliated - veterans, active-duty service members across all branches, along with military spouses and their children. Graduates like Danielle Gage, a military spouse from Killeen, Texas, who earned her degree online while raising her family and supporting her husband in the aftermath of his medical discharge from the military. There's also Korey Chandler, a 22-year U.S. Army combat veteran from Burkburnett, Texas, who said his bachelor's in information technology would allow him to back his extensive experience "with academic achievement and be even more marketable in the future."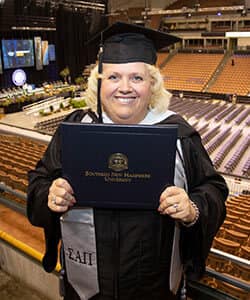 Bookmobile librarian Nena Donovan, from Mount Sterling, Kentucky, spends a lot of time in a vehicle but hadn't planned on making the commute to New Hampshire for Commencement. That is, not until her boss and good friend, asked if she'd like to take a road trip "so I can walk across that stage." Two more colleagues joined in the fun, and before Donovan knew it, the four women from a local county library in Kentucky were ready to embark on what she said was "a bucket list road trip to visiting states we have never been." A 49-year-old mother of four and grandmother of two youngsters, Donovan earned a bachelor's in general studies, finally completing a degree she began in the fall of 1986. She's not done yet, either. "I plan to start graduate classes at SNHU in October," she said.
Commencement ceremonies were held at 10 a.m. and 2:30 p.m. at SNHU Arena on Saturday and Sunday, featuring student speakers representing various areas of study within the university and a special speaker at each event, including:
Dan Shaughnessy, sports reporter and columnist for the Boston Globe. He is the author of several books including "The Curse of the Bambino" and "Reversing the Curse" and a regular contributor to ESPN. In 2016, he was awarded the J.G. Taylor Spink Award by the Baseball Hall of Fame.
Azmat Khan, award-winning journalist and fellow at New America Foundation. Her recent piece in the New York Times Magazine, "The Uncounted," won the 2018 National Magazine Award. Her investigative reporting has taken her to Iraq, Egypt, Pakistan, Afghanistan, and other conflict zones, and her work has won a number of awards, including the Daniel Pearl Award for Outstanding Reporting on South Asia, the Deadline Club Award for Independent Digital Reporting, and other honors.
Mayor Eric Garcetti, an American politician, currently serving as the 42nd mayor of Los Angeles. Before becoming mayor, Garcetti served as president of the Los Angeles City Council and represented the 13th district of Los Angeles. He studied as a Rhodes Scholar at Oxford and the London School of Economics and taught at Occidental College and USC. He also served in the U.S. Navy Reserve from 2005 to 2018.
Dr. Vince Patton, retired master chief petty officer of the U.S. Coast Guard. Patton served our country for more than 30 years and was the first African-American selected as master chief petty officer. Patton earned a doctorate of education from American University while on active duty. His military awards include the Coast Guard Distinguished Service Medal, two Meritorious Service Medals, three Coast Guard Commendation Medals, three Coast Guard Achievement Medals, and numerous others.
Student speakers included: Elle Tibbitts, Bachelor of Science in Economics and Finance, Bachelor of Science in Mathematics; April Cutler, Bachelor of Science in Accounting; Moira Collins, Bachelor of Arts in English and Creative Writing; and Sierra Ingram, Master of Science in Accounting.
Pamme Boutselis is a writer and content director in higher education. Follow her on Twitter @pammeb or connect on LinkedIn.

Explore more content like this article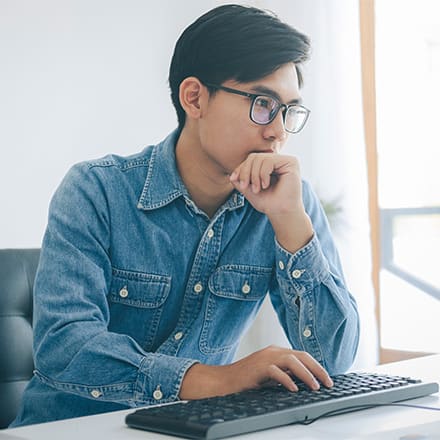 October 15, 2021
Generally taking only two years to complete, an associate degree provides foundational academic knowledge and technical expertise for a variety of career fields without the time and financial investment of a four-year degree.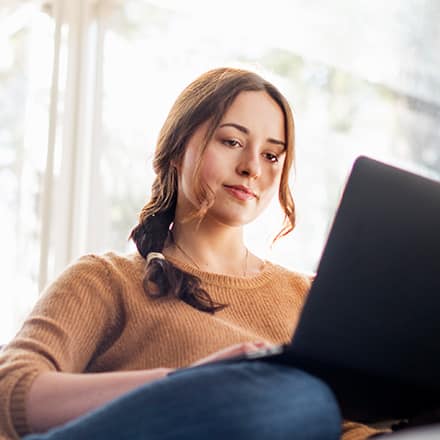 October 13, 2021
Choosing the right MA degree is a matter of your current accomplishments – academic and professional – and your goals for the future. Which MA degree is right for you will depend on your current career and where you want to go from here.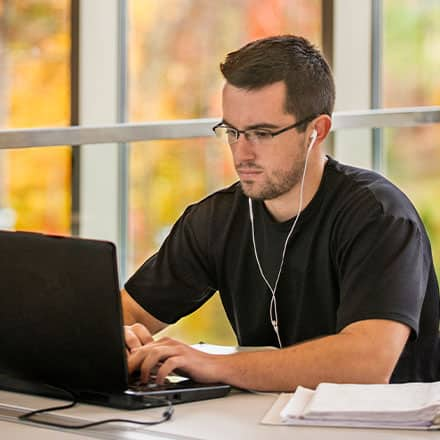 October 12, 2021
There's a clear benefit to getting an associate degree. Workers with an associate degree had median weekly earnings of $862, $132 more than people with a high school diploma alone, according to BLS.