How to Offer Support to Friends and Family for College Success
Maybe it's your wife or husband. Maybe your close friend or an uncle or your sister. If someone you're close to is working to earn their degree, it's natural you would want to support them. But it's also common that you might not know quite what they need. Student support is critical to their success, so here are some suggestions from the students themselves.
Cook a Meal - It can be tough to find time to cook a good meal with an assignment due in a few hours. You can help by cooking a meal on deadline day or maybe just providing snacks. There are plenty of other chores that aren't going to go away either. Doing the laundry, going to the grocery store or cleaning up the dishes are all things that can help the student in your life better focus on their studies.
Quiet Time - It's tough to concentrate with kids hanging off your arm or yelling from the other room. Taking the kids to the park or a movie can give your student a couple of hours to buckle down and concentrate on their assignment. Animals need attention, too. Try taking the dog for a walk and keeping noisy activities to a minimum. You can probably mow the lawn tomorrow and try using headphones if you're watching a movie or listening to music that might be distracting.
... But Not Too Much - "All work and no play ... " It can be a tricky balance, but no one wants to feel disconnected from their friends and family. So while quiet time is necessary sometimes, so is companionship. Try hanging out while they're studying. Sometimes just being in the same room reading a book can be a comfort. If they have some free time, take advantage and spend an afternoon with them at the park, volunteering or simply relaxing at home.
Stay in Touch - A text message, a phone call, anything to reach out and touch base to see how school is going can go a long way. Showing an interest in what a student is doing can help motivate them to keep moving toward their goal.
Remember Other Resources - Going back to school takes a village, and you're not the only one there to offer support. Their school has resources, too, including academic advisors, tutors, research advice, support services, technical help and more.
Celebrate Milestones - Whether it's finishing a long research paper, a challenging assignment or just successfully reaching the end of another term, each smaller milestone is an important step on the path to a degree. Cheer on the student in your life at each one and encourage them to continue their charge to the next.
Remember, This is Temporary - Students would probably rather get dinner out after work instead of doing research or completing assignments. They would likely rather go for that bike ride than finish a paper, but they know the work they put in now will pay dividends later. Be supportive and remember not to pressure them into playing when there's still work to be done. Studying is temporary, but the impact of earning their degree can last a lifetime.
Joe Cote is a staff writer at Southern New Hampshire University. Follow him on Twitter @JoeCo2323.
Explore more content like this article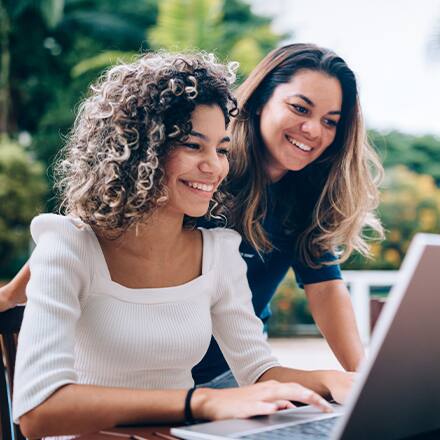 The Common Application is an online college application tool that lets you apply to more than 1,000 participating universities in the United States and abroad, including Southern New Hampshire University.  Convenient and easy-to-use, the app can help you save time and money.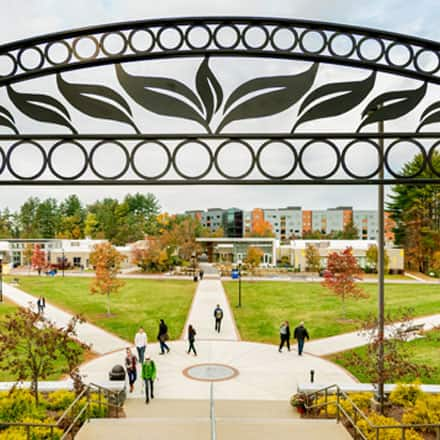 Participants earn master's degree in Secondary Education, NH licensure at affordable rate through grant program
A scholarly source is a reputable work created by scholars with advanced degrees in that field. Scholarly sources use various types of research, such as survey results and data, while often going through a peer-review process to ensure that other scholars verify the findings.
About Southern New Hampshire University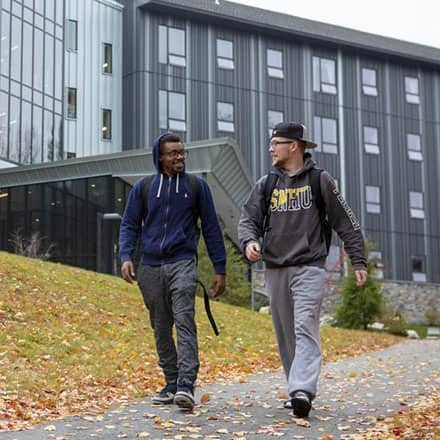 SNHU is a nonprofit, accredited university with a mission to make high-quality education more accessible and affordable for everyone.
Founded in 1932, and online since 1995, we've helped countless students reach their goals with flexible, career-focused programs. Our 300-acre campus in Manchester, NH is home to over 3,000 students, and we serve over 135,000 students online. Visit our about SNHU page to learn more about our mission, accreditations, leadership team, national recognitions and awards.