Southern New Hampshire University Freezes Tuition Through 2021
This marks the 10th consecutive year SNHU has held tuition flat for online programs and 5 consecutive years for campus programs.
Manchester, N.H. (November 7, 2019) – As part of its commitment to make college more accessible for learners across the globe, Southern New Hampshire University (SNHU) has frozen the rate of tuition for its online and campus programs through the year 2021. The tuition freeze, which began in 2012 for SNHU's online programs and 2017 for campus, applies to all undergraduate and graduate programs offered at SNHU.
"At SNHU, we know that economic barriers often limit opportunities for learners across the world and we are proud to say that by 2021, we will have frozen our online tuition for a full decade and campus tuition for five years," said Paul LeBlanc, University President and CEO, SNHU. "Students always come first at SNHU, and our hope is that this university-wide tuition freeze will help keep higher education within reach as the cost of a degree continues to increase nationwide."
While tuition remains flat, SNHU is committed to giving back to the community, investing in its facilities and programs, and putting education in the hands of some of the most underserved people in the world. SNHU recently expanded its refugee education program and is now bringing U.S.-accredited degrees to students in Rwanda, Lebanon, Kenya, Malawi, and South Africa. The University also merged with LRNG to find ways to streamline the disjointed pathways between K-12, higher education and the workforce. In addition, SNHU plans to open a new state-of-the-art facility in early 2020 to house its College of Engineering, Technology, and Aeronautics and recently opened two new residence halls and a new athletics stadium. SNHU has also expanded programs in cybersecurity, healthcare, and business.
"As tuition continues to rise nationwide and college is increasingly out of reach for many, SNHU is committed to providing affordable, high-quality learning pathways for all students," said Patty Lynott, Campus President, SNHU. "We are thrilled to once again freeze tuition for our students while also making critical investments in our campus infrastructure and student programs."
Across the nation, tuition at private nonprofit institutions increased by 3.3% for the 2018-19 academic year, and student loan debt is at an all-time high. While the cost of higher education increases, SNHU will continue to work toward keeping college within reach for all learners.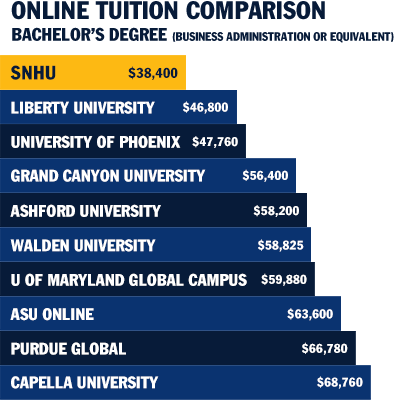 This chart compares the online tuition rates of bachelor's degree programs in the following institutions: Southern New Hampshire University ($38,400); Liberty University ($46,800); University of Phoenix ($47,760); Grand Canyon University ($56,400); Ashford University ($58,200); Walden University ($58,825); University of Maryland Global Campus ($59,880); ASU Online ($63,600); Purdue Global ($66,780); and Capella University ($68,760).
These rates are based on publicly available information, as of 10/18/19, for credit requirements and costs of online course-based bachelor's in business administration programs (or the equivalent) found on institutions' respective websites, which are subject to change.
Contact:
Lauren Keane
Office: 603.645.9789
l.keane@snhu.edu
Explore more content like this article
At SNHU, we're committed to fostering a flexible, supportive, inclusive workplace. That's why we've been named a "Great College to Work For" for the 16th year in a row— and have been named a top 3 employer in the state of New Hampshire by Forbes.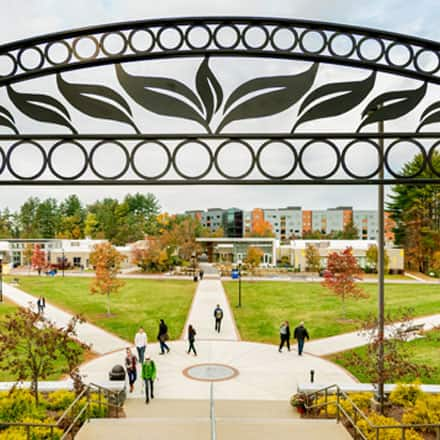 It is with great pleasure that Southern New Hampshire University (SNHU) recognizes the following students' academic achievement in being named to the President and Dean's List for the summer 2023 semester.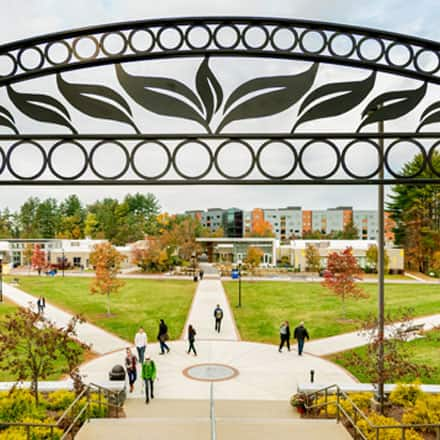 It is with great pleasure that Southern New Hampshire University (SNHU) recognizes the following students' academic achievement in being named to the President and Dean's List for the winter 2023 semester.
About Southern New Hampshire University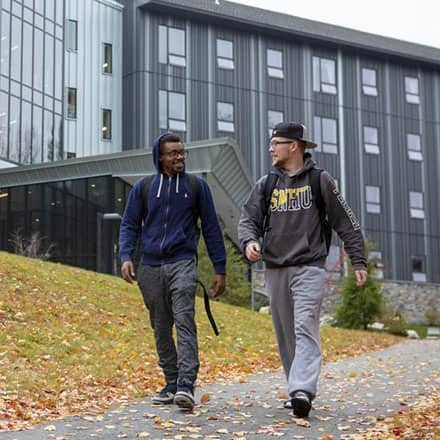 SNHU is a nonprofit, accredited university with a mission to make high-quality education more accessible and affordable for everyone.
Founded in 1932, and online since 1995, we've helped countless students reach their goals with flexible, career-focused programs. Our 300-acre campus in Manchester, NH is home to over 3,000 students, and we serve over 135,000 students online. Visit our about SNHU page to learn more about our mission, accreditations, leadership team, national recognitions and awards.