Diversity in Policing: Houston Asst. Police Chief Discusses Importance of Community Ties
Dr. Sheryl Victorian has seen a lot in her nearly quarter-century in law enforcement. Now an assistant chief of the Houston Police Department, Victorian said in the wake of several high-profile shootings of and by police, it's vital to begin developing closer ties between communities and police agencies.
Victorian will speak at "Beyond Ferguson: Educating a 21st Century Police Force" at Southern New Hampshire University in April along with Ferguson (Mo.) Police Chief Delrish Moss and several other law enforcement leaders.
Educating Diverse Law Enforcers
Dr. Jeffrey Czarnec, an associate dean of criminal justice and social sciences at SNHU, said the forum is the first part of SNHU's Contemporary Justice Series, an ongoing effort to listen to criminal justice experts and minority community members to better understand how to educate future law enforcement professionals.
"This is our kickoff event," he said. "We want to learn from the minority law enforcement community representatives who are participating. What can be done? What should be done from your eyes? In my role, I really want to hear what they have to say and how it impacts the criminal justice curriculum. Are we doing enough?"
As a woman of color with extensive experience in law enforcement and administration, Victorian is an ideal fit for the event, Czarnec said.
"I think it will be an eye-opener for a lot of the people that are attending," he said. "She is a remarkable person and a remarkable, well-accomplished professional. She can speak from a tremendous position of authority."
A Career in Policing and Community Building
Victorian grew up in what she called a lower- to middle-income African American section of Houston called Sunnyside. After earning her bachelor's degree from Texas Southern University, she earned a master's and Ph.D. in criminal justice. After about 15 years as a patrol officer, she was promoted to sergeant in 2007. Seven years later she began a two-year stint as lieutenant followed by a year as a captain. Late in 2017, she was promoted to assistant chief and now oversees 550 sworn officers and civilian personnel that police the southeastern section of the city of 2.4 million people.
She said the root of antagonistic relationships between police and their communities is difficult to pin down but in many cases has been passed down from one generation to the next. Negative feelings continue to grow in the wake of controversial police-involved shootings like that of Michael Brown, an unarmed black teenager in Ferguson in 2014. Changing the relationships between some communities and their police department won't happen overnight, Victorian said, and can only happen by police reaching out to the people they serve.
"In order for us to build trust in our communities, we need to build relationships," she said. "We need their help and their support. I think it's incumbent on the police department to be proactive in building those relationships."
Victorian said she's spent a lot of energy participating in community-centric events in Houston. One initiative is the Houston PD's Positive Interaction Program. City residents are invited to a station house for monthly meetings to learn about various aspects of the department. One month may include a presentation by one of the department's K9 officers explaining his or her role in the community. Another month may feature members of the mounted patrol. One person from each meeting is chosen to go on a ride-along with an officer and experience a patrol shift. That person then reports back to the next month's attendees about the experience. Residents also have a chance to bring up specific concerns they have about their neighborhoods.
Victorian, who is also an instructor in SNHU's criminal justice program, said the events offers residents a chance to learn more about their police department in general, but also to meet some of the city's officers in a small group setting and see them as a fellow Houstonian, rather than just a uniform. "It's just inviting them into our house," she said.
Victorian said police also rely on community leaders to help foster healthier interactions between police and residents. Both sides need to demonstrate compassion and understanding, she said.
"It takes some cooperation on both sides," Victorian said. "But we have to be willing to hear each other out."
"Beyond Ferguson: Educating a 21st Century Police Force" will be held on the SNHU campus in Manchester, N.H., and live streamed online, on April 14 from 9:30 a.m. to 12:30 p.m. Other participants in the forum include: Plantation (Fla.) Police Sgt. Rudolph Brown, Miami-Dade Schools Police Chief Ian Moffett, and Dr. Mia Ortiz, an associate professor in Bridgewater State University's Department of Criminal Justice.
Joe Cote is a staff writer at Southern New Hampshire University. Follow him on Twitter @JoeCo2323.
Explore more content like this article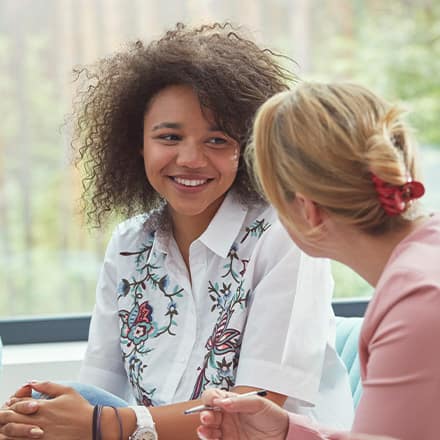 October 14, 2021
To become a licensed social worker, you need to get licensed in the state in which you intend to practice. While each state sets its own guidelines for licensing social workers, this generally means earning a social work degree from an accredited program.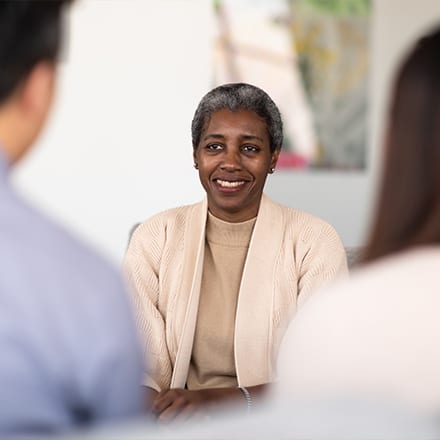 October 08, 2021
If you're fascinated by the mind and how an individual, a community or an organization thinks, earning a master's in psychology can lead you toward a career field that is engaging and growing.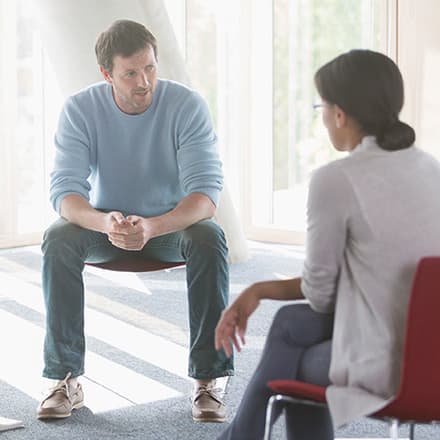 October 06, 2021
With a degree in psychology, you can use core skills such as research, decision-making and communication to work in a vast array of fields, including business, counseling, human resources and many more.