IT Student Accepts Position with Fortune 100 Company at Grace Hopper

Lydia Alonci planned to take full advantage of her time at the 2017 Grace Hopper Celebration, the world's largest gathering of women in technology. She planned to see keynote speakers, attend workshops and meet other women interested in technology fields. But one visit to the conference's career fair in the Orlando, Fla. Orange County Convention Center changed everything.
"I never left," Alonci said. "I saw that as the most valuable use of my time. I saw all those companies and all those people to talk to and just saw that as my best opportunity."
It turned out to be a heck of an opportunity. Alonci left the three-day conference with a new job in her chosen field and will begin working as a project manager in Allstate Insurance's IT department in Dallas.
Although she focused her energy on the conference's career fair, Alonci wasn't exactly angling for a job. She wanted to connect with other women in tech and expand her contacts. "I decided I wanted to get my resume out there. I also wanted to network," she said. "I saw this as an opportunity to network with people I would never ever meet as a stay-at-home mom in Rochester, N.Y."
She mentioned her interest in project management while she was talking to someone at Allstate's booth. They introduced her to a woman who worked as a project manager at the company. "The whole time I wasn't thinking about interviews," Alonci said. "I wasn't thinking about anything. I was just thinking, 'This is a conversation.'" But when she left the Allstate booth it was with a formal interview scheduled for a half an hour later. She contacted Caitlin Glennen immediately.
Glennen, a Southern New Hampshire University Career advisor also attending the conference to lend support to SNHU students there, found Alonci and on the walk to another hall began quizzing her. "The whole time she was just spitting out interview questions," Alonci said. "I was in the mode. I was answering interview questions. I was in the mindset."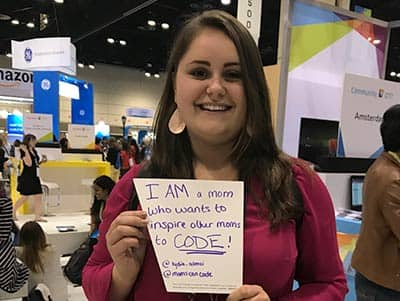 The career fair didn't entirely dominate Alonci's time at the conference. She still attended keynote speaker presentations and met 24 other SNHU students who attended the conference. She was with a fellow student waiting for a keynote speaker to begin when she got a text message from Allstate telling her they wanted to extend the job offer. "She started crying, and I started giggling like a crazy person," Alonci said. "It really was very surreal because all the pieces were lining up and making sense all of a sudden."

Alonci said she began studying for a bachelor's in IT with a concentration in software development because she was interested in IT and felt it was a career track that would allow her to work a traditional schedule while still focusing on her kids. A pair of classes at SNHU - leadership and project management - focused her interest in project management. "I realized that was what I really wanted to do," Alonci said. "Those have really changed the way that I look at the world and look at myself and what I can do. It's definitely empowered me to know where I can go and see the possibilities and kind of design the life that I want to have."

Alonci said she was skeptical when she joined an online group of past GHC attendees claiming that the conference was life-changing. How inspiring can a technology conference really be, she wondered.

"I have to tell you, it changed my life," she said. "This is a completely different place. Thinking about what I'm going to be doing next year is completely different than what I pictured last month. It's given me the opportunity to say right now my next goal is to make six figures in 10 years. I can set that goal right now instead of five years from now. It jump-started me."

Alonci said she will begin working at Allstate next spring once she completes her degree.

Joe Cote is a staff writer at Southern New Hampshire University. Follow him on Twitter @JoeCo2323.
Explore more content like this article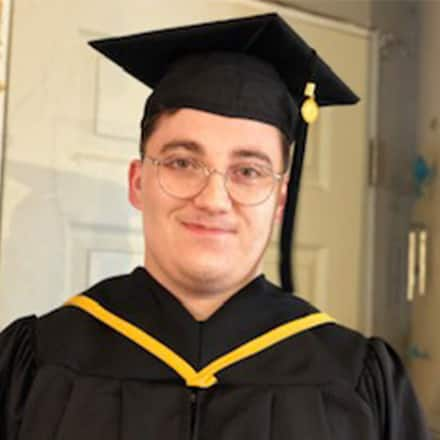 Jacob Kane-Conrad '21 was following a well-worn path to his college degree, but he also did it his own way.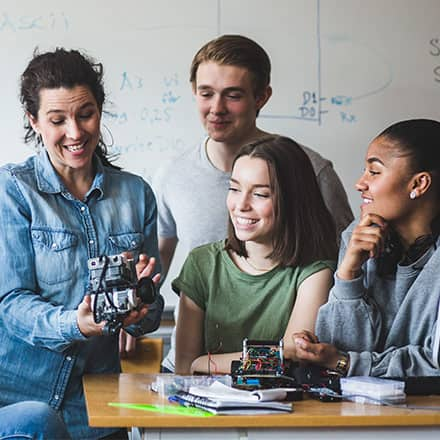 Let's start with a basic question: Exactly what does STEM mean? It's a term many are familiar with, but don't necessarily understand. STEM is a common abbreviation for four closely connected areas of study: science, technology, engineering and mathematics.
From Grace Hopper, an early pioneer in computer programming, to Katherine Johnson's contributions as a space scientist, women have been proving their value to the STEM fields for years and years. While there isn't one straight pathway into STEM, there are some general strategies that will help.
About Southern New Hampshire University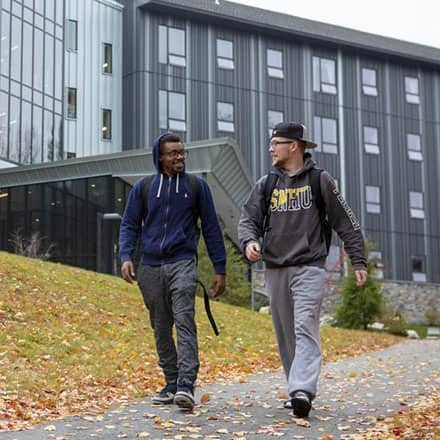 SNHU is a nonprofit, accredited university with a mission to make high-quality education more accessible and affordable for everyone.
Founded in 1932, and online since 1995, we've helped countless students reach their goals with flexible, career-focused programs. Our 300-acre campus in Manchester, NH is home to over 3,000 students, and we serve over 135,000 students online. Visit our about SNHU page to learn more about our mission, accreditations, leadership team, national recognitions and awards.