Develop a career in software engineering
$320/credit (120 credits)
Transfer up to 90 credits
Add advanced skills to your BS Computer Science degree
University accredited by NECHE
Learn proven engineering techniques
Explore emerging system architectures and technologies
Software Engineering Degree Concentration Overview
From open-source databases to popular online payment systems, mobile games and ride-share apps – some of today's most notable innovations wouldn't be possible without software engineers.
With the Bachelor of Science (BS) in Computer Science with a concentration in Software Engineering from SNHU, you'll learn the fundamental concepts and principles of software engineering that can help give you the skills and experience you need to break into the field.
A systematic approach used to develop software on time, on budget and within specifications, software engineering stands on the cutting edge of innovation and is highly valued by employers across various industries and geographic locations.
Through the software engineering concentration, you'll dive into several key software engineering topics.
Learn how to:
Apply user interface/user experience (UI/UX) design and development techniques
Develop secure code
Explore various approaches to reverse engineer code
Explore emerging trends in systems architecture
Online computer science degree students will work to solve real-world problems in courses that emphasize the design and development of computer software. As you progress toward graduation, you'll create and save examples of your work, building a portfolio that demonstrates your ability to apply sound user experience principles and secure coding practices with a concentration in software engineering.
Software Engineering Career Outlook
Due to the increasing demand for new applications on mobile devices and tablets, the software development field is growing rapidly.
According to the U.S. Bureau of Labor Statistics, software development positions are expected to increase 22% through 2030 – a whopping 409,500 new jobs – which is much faster than the national average for all U.S. occupations.1 The median annual pay for these roles was reportedly $110,140 in May 2020.1
With this concentration, students may be qualified for many software engineering and development roles, including:
Software engineer.

Apply engineering principles and systematic methods to develop programs and operating data for computers.

Systems architecture designer. Evaluate software architectures and determine how they will be used to fulfill business needs.
UI/UX developer. Conduct testing, create wireframes and visual prototypes and develop user interfaces for embedded, cloud-based and mobile systems.
Full-stack developer. Develop client-side (front-end) and server-side (back-end) software. Design the user experience and interactions and develop the database and server-side control software for a web application.
Secure software developer. Identify security vulnerabilities and write secure code to mitigate risks to software and data.
Start Your Journey Toward an Online Software Engineering Degree
Why SNHU For Your Software Engineer Degree Concentration
Flexible
With no set class meeting times, you can learn on your schedule and access online course materials 24/7.
Affordable
Take advantage of some of the lowest online tuition rates in the nation, plus financial aid for those who qualify. We also make it easy to transfer to SNHU by accepting up to 90 credits from your previous institution.
Respected
Founded in 1932, SNHU is a private, nonprofit institution with over 100,000 graduates across the country. SNHU is accredited by the New England Commission of Higher Education (NECHE). Institutional accreditation, like that from NECHE, is older and more widely accepted across the country, meaning your credits transfer more easily from one institution to the next.
Opportunity
We understand the power of putting yourself out there. That's why we strive to provide our students with opportunities to network, experience and compete with peers and professionals across the globe. As a student at SNHU, you may have access to a number of extracurricular activities and events, including:
Grace Hopper Celebration of Women in Computing. Named after U.S. Navy Rear Admiral Grace Hopper, an early pioneer in computer programming, this is the world's largest gathering of women technologists. Each year, SNHU sends faculty and students from our online STEM programs and our campus School of Engineering, Technology and Aeronautics (SETA) to attend.
ACM Richard Tapia Celebration of Diversity in Computing. Created with the belief that inclusion drives innovation, this event brings together students, faculty, researchers and professionals in computing to celebrate diversity, connect communities and inspire action in their field. It has also helped our students explore internships and job opportunities.
Women in Cybersecurity (WiCyS). Aimed to help women bridge the gap in the global cybersecurity workforce, this invite-only conference offers a number of learning, working and leadership sessions. Past student attendees have had a powerful opportunity to network and improve job readiness by way of walk-in resume reviews and interview prepping.
National Cyber League (NCL) competitions. A "virtual training ground" that allows student teams to compete in real-world cyber simulations, the NCL blends practical experience and play. Our students have gone on to make Top 10 placements, and we proudly hold the distinction for producing the first all-female National Cyber League team to ever enter the (cyber) arena.
Association for Computing Machinery (ACM) student chapter. This online community gives members a resource to gain knowledge and interest in the science, design, development, languages, management and applications of modern computing.
Network
As an SNHU student, you'll have access to a powerful network of peers, alumni and staff that can help support you long after graduation. Our instructors offer relevant, real-world expertise to help you understand and navigate your industry. Plus, with our growing, nationwide alumni network, you'll have the potential to tap into a number of internship and career opportunities.
Cyber Security Center of Excellence: Through our Cyber Security Center of Excellence, SNHU proudly supports cyber security students across the globe. To learn more about our contributions to the field, and connect with our academic leaders, visit our Cyber Security Center of Excellence page.
Earn credits for what you already know: Did you know certain work and life experience – like industry-recognized technology certifications, law enforcement training and math knowledge – could save you time and money at SNHU? Learn how you could get credit for work or life experience.
96.5% of students would recommend SNHU.2 Discover why SNHU may be right for you.
Part of our mission to expand access to quality higher education means removing the barriers that may stand between you and your degree. That's why you can apply at any time and get a decision within days of submitting all required materials.
Acceptance decisions are made on a rolling basis throughout the year for our 6 (8-week) undergraduate terms.
Simply contact an admission counselor, who can help you explore financial options, answer all your questions and walk you through the application process. Start by:
Test scores are not required as part of your application.
Courses & Curriculum
Courses within this specialized software engineering program emphasize the design and development of computer software, providing you with the specialized math, science and engineering skills you'll need for career success.

In the software engineering concentration, you'll learn how to use secure coding techniques and reverse engineering strategies while exploring emerging trends in software engineering. You'll also explore user interface and user experience (UI/UX) concepts and techniques, helping you gain the software engineering skills employers are looking for.
Ulugbek Miniyarov '21 uses those skills regularly.
"The Software Reverse Engineering class really helped me understand about the software and the inner working of computer programs in depth," he said. "I never had a chance to learn assembly language and reverse engineering. This class helped me shape not only the language but also how CPU and memory actually execute the programs. Also, the interactive guide in the class helped me learn step by step without distracting with unnecessary information."
Our expert faculty bring with them decades of experience – as computer scientists, software engineers and beyond – and exhibit strong leadership both in the classroom and their professional careers. This experience helps inform courses and curriculum that can help position graduates for success in a field that's always changing.
For people like Dr. Cheryl Frederick, executive director of STEM at SNHU, that means leading the pack for education innovation. Backed by years of software engineering experience, Frederick was 1 of 4 university faculty members whose proposal was selected by the U.S. Department of Education to receive a $25,000 innovation grant.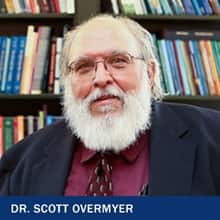 Spearheaded by Dr. Scott Overmyer, our associate dean of IT and technical program coordinator with over 30 years of software experience, the proposal represented a commitment to the success of young technologists, specifically in IT and computer science fields.
"To retrain the numbers of people required to fulfill open jobs in the modern technology-driven economy, we need new approaches, thinking in new ways, and providing new opportunities for students at all levels," Overmyer said.
Curriculum Requirements & Resources
General education courses: All online bachelor's students are required to take general education classes, if not obtained in prior coursework. Through these foundation, exploration and integration courses, students learn to think critically, creatively and collaboratively, giving you the edge employers are looking for.
Technology resources: We provide cloud-based virtual environments in some courses to give you access to the technology you need for your degree – and your career. Learn more about our virtual environments.
Earn math credits for what you already know: Save time and tuition with our Pathways to Math Success assessments. Depending on your scores, you could earn up to 12 math credits – the equivalent of 4 courses – toward your degree for less than $50 per assessment.
List of Courses
Courses May Include
BS In Computer Science Software Engineering Online
CS 210
Programming Languages
Students will develop functional programs that comply with industry regulations and best practices using various programming languages. Special attention will be paid to the importance of developing code that is not only functional, but also secure, efficient, and professional.
CS 305
Software Security
Through the analysis of advanced security concepts, students will learn how to develop secure code that complies with security testing protocols. In addition to exploring and implementing security concepts through code, students will also learn why and how to apply encryption technologies and techniques to communicate securely.
CS 340
Client/Server Development
Students will learn how to apply database systems concepts and principles to develop client/server applications that interface client-side code with databases.
CS 360
Mobile Architecture and Programming
Students will apply mobile development principles and best practices to develop mobile applications using user-centered design principles and industry standards. Upon completion of a fully-functional mobile application, students will conduct security, product assuredness, and compatibility checks before launching the application.
CS 465
Full Stack Development I
Students will design and develop a full stack application through the utilization of programming language frameworks. In creating a full stack application, students will also be responsible for developing a database as well as the code that interfaces their application to the database. This course is the first course in a two-course sequence.
CS 470
Full Stack Development II
In this course, students will develop a full stack application that runs in the cloud. Through the application of cloud-based development principles and best practices, students will take their software stack from Full Stack Development I and utilize frameworks to build the cloud architecture upon which the software stack application will run. In addition, students will also demonstrate their career-readiness by articulating highly technical content to various audiences and in various formats. This course is the second course in a two-course sequence.
MAT 140
Precalculus
This course emphasizes the algebra and concepts of functions. Students will learn the properties and graphing techniques for different types of functions including: linear, polynomial, rational, trigonometric, exponential, and logarithmic functions. Students will also learn to solve a variety of real world problems that rely on a number of different problem solving strategies and an understanding of these different types of functions. This course is intended for those students who wish to prepare for Calculus.
Total Credits: 120
Computer Science Minimum Specifications
| Component Type | Minimum Requirement | Recommendation |
| --- | --- | --- |
| Operating System | Windows 10, 64 Bit | Windows 10, 64 Bit |
| Processor | Intel 8th Gen i5 or i7 | Intel 9th Gen i7 |
| Memory (RAM) | 8GB RAM | 16GB RAM |
| Hard Drive | 250+ GB | 500+ GB Solid State Drive (SSD) |
| Graphics Card | Built-in (Intel) | Discrete/dedicated (such as NVIDIA or AMD) |
| Wireless | 802.11 a/c dual band | 802.11 a/c dual band |
| Office Suite | Office 2013 Professional or newer | Office 2013 Professional or newer |
| Antivirus Software | Required for campus students. Strongly recommended for online students. | Required for campus students. Strongly recommended for online students. |
| Optional Accessories | CD/DVD drive, external hard drive, extra power cord and headphones/earbuds | CD/DVD drive, external hard drive, extra power cord and headphones/earbuds |
| SNHU Purchase Programs | | |
Minimum Hardware Requirements
| Component Type | PC (Windows OS) | Apple (Mac OS) |
| --- | --- | --- |
| Operating System | Currently supported operating system from Microsoft. | Currently supported operating system from Apple. |
| Memory (RAM) | 8GB or higher | 8GB or higher |
| Hard Drive | 100GB or higher | 100GB or higher |
| Antivirus Software | Required for campus students. Strongly recommended for online students. | Required for campus students. Strongly recommended for online students. |
| SNHU Purchase Programs | | |
| Internet/ Bandwidth | 5 Mbps Download, 1 Mbps Upload and less than 100 ms Latency | 5 Mbps Download, 1 Mbps Upload and less than 100 ms Latency |
Notes:
Laptop or desktop?  Whichever you choose depends on your personal preference and work style, though laptops tend to offer more flexibility.
Note:  Chromebooks (Chrome OS) and iPads (iOS) do not meet the minimum requirements for coursework at SNHU. These offer limited functionality and do not work with some course technologies. They are not acceptable as the only device you use for coursework. While these devices are convenient and may be used for some course functions, they cannot be your primary device. SNHU does, however, have an affordable laptop option that it recommends: Dell Latitude 3301 with Windows 10.
Office 365 Pro Plus is available free of charge to all SNHU students and faculty. The Office suite will remain free while you are a student at SNHU. Upon graduation you may convert to a paid subscription if you wish. Terms subject to change at Microsoft's discretion. Review system requirements for Microsoft 365 plans for business, education and government.
Antivirus software: Check with your ISP as they may offer antivirus software free of charge to subscribers.
Tuition & Fees
As a private, nonprofit university, we're committed to making college more accessible by making it more affordable. That's why we offer some of the lowest online tuition rates in the nation—and haven't raised our costs in a decade.
We also offer financial aid packages to those who qualify, plus a 30% tuition discount for U.S. service members, both full and part time, and the spouses of those on active duty.
| Online Undergraduate Programs | Per Course | Per Credit Hour | Annual Cost for 30 credits |
| --- | --- | --- | --- |
| Degree/Certificates | $960 | $320 | $9,600 |
| Degree/Certificates (U.S. service members, both full and part time, and the spouses of those on active duty)* | $675 | $225 | $6,750 |
Tuition Rates are subject to change and are reviewed annually. *Note: students receiving this rate are not eligible for additional discounts.
Additional Costs No Application Fee, $150 Graduation Fee, Course Materials ($ varies by course)
Frequently Asked Questions
What is a systems software engineer?
Like so many other industries, the skill set of engineers working in the IT industry can vary. Both software engineers and systems engineers are responsible for developing software components. However, systems engineers are also responsible for building, maintaining and supporting the organization's technical infrastructure.
As a systems software engineer, you could streamline internal operations and communications, design the organization's intranet or implement a computer security system.
Can you get a software engineering degree online?
Yes, you can. At SNHU, online software engineering degrees are designed with flexibility in mind. You can attend class when it's convenient for you, whether that's early in the morning or late in the evening. With six 8-week terms per year, you can complete your undergraduate degree at your own pace.
As a leader in online education, we're dedicated to creating hands-on experiences for learners everywhere. Online students have access to virtual computing tools and real-world learning opportunities, including the development of computer software. You'll develop key coding and design skills and build a portfolio of your work that can help position you for success when applying for jobs.
You'll also still have access to networking opportunities as an online student. SNHU even offers clubs for online students, as well as tutoring, writing services and career counseling to help you turn your software engineering degree into a career.
Is a software engineering degree worth it?
This all depends on your own passions and career goals. If you've ever thought a software engineering career could be right for you, a bachelor's degree would be a great place to start. Maybe you're a military service member whose experience with advanced technology sparked a passion for coding. Perhaps you've wondered what it'd be like to build an application that can help connect people with healthcare services in your community.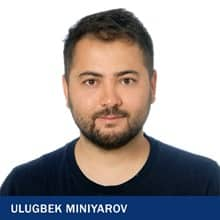 As more and more businesses rely on technology for their day-to-day functions, software engineering degree holders are highly sought after across many industries.
Ulugbek Miniyarov '21 has been working in the industry for over a decade and is now using his degree to take his career to the next level. "I am on the verge of relocating to a different country and [my] degree is the main evidence that I am a great talent in the computer science field."
Some data suggests that earning a degree could also help position you for higher earning potential. According to the U.S. Bureau of Labor Statistics, median weekly earnings for bachelor's degree holders were reportedly 39% higher than associate degree holders in 2020.
1
In that same period, bachelor's degree holders had an unemployment rate of just 5.5%, compared to 7.1% for associate degree holders and 9% for workers without any college degree.
1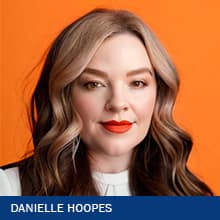 With the skills gained in a software engineering degree, you'll be prepared to develop new programs that solve problems, move business forward and even improve daily life for people around the world.
"Computer science is challenging and ever-changing and it sometimes makes me feel behind the curve. With that said, technology is shaping our world and I can always be proud that I am a part of it," said Danielle Hoopes '18, the first female graduate of SNHU's online computer science degree.
Finally, a degree could also help open doors to powerful connections within the industry. Our alumni network, for example, is comprised of over 100,000 grads around the world. In addition, some of our students have even been able to attend national conferences in person, allowing them to meet their peers along with academics, industry experts and employers from all over the world.
Just ask computer science student Azita Dadresan '19. A month before graduating, she joined 26,000 people – 29 from SNHU – to attend the annual Grace Hopper Celebration in Orlando, Florida. Ready to advance her career as a software developer, Dadresan spent every opportunity she had at the event's career fair, and her efforts paid off – she left the conference gaining the interest of 22 companies and accepted a job offer from one of them.
Beyond direct job offers, networking opportunities like these could result in meaningful long-term professional connections. Internal data from LinkedIn, for example, found that 56% of software engineers moved to companies where they knew at least one employee – citing "connectedness" as a major factor in the decision-making process.
4
Which degree is best for software engineers?
The best degree is the one that prepares you for the career you want. Most software jobs require at least a bachelor's degree in software engineering, computer science or a related field, according to the BLS.1
If you're interested in pursuing a software engineering career, it's important to understand the difference between software engineering and software development.
The positions often work together, but software engineers use engineering principles to analyze and design full software systems, while software developers work on the creation of the software itself, according to ComputerScience.org.5
A software engineering bachelor's degree can give you the specialized math, science and engineering skills you'll need for an engineering career. You'll also gain the collaboration, communication and analytical skills that employers often look for.
If you want to advance in the computer science field and take on leadership positions, a graduate degree – such as a master's in information technology - may be required, according to the BLS.1 Earning professional certifications for specific software, programming languages or skills – like cybersecurity – may also be important depending on your ideal career path.
Read more about what you can do with a computer science degree.
Does software engineering require math?
You will need a strong understanding of math to succeed as a software engineer. Courses within SNHU's online software engineering program can provide you with specialized math and engineering skills, including statistics, quantitative analysis, calculus, algebra and more.
General education mathematics courses, including pre-calculus, should help prepare you for the more advanced mathematics and engineering courses you'll take later in your degree program.
If you're worried about succeeding in advanced math courses, we offer virtual tutors that can help you tackle any courses that challenge you, as well as online discussion forums that allow you to talk through problems with your peers and instructors.
What is a salary of a software engineer?
According to the U.S. Bureau of Labor Statistics, which combines job projections for roles in software development and software engineering, professionals in the field reportedly earned a median annual wage of $110,140 in May 2020 with the highest 10% earning over $170,100.1 That said, the salary of a software engineer can vary greatly depending on many factors, such as area of expertise, industry and geographical location.
Some of the top employers of software developers in 2020 include computer systems design corporations, manufacturing companies, software publishers and insurance carriers.1 The median annual wage of software developers in each of these industries in 2020 varies. Developers in software publishing earned $124,050, developers in insurance earned $102,380 and developers in manufacturing earned $119,280.1
Within the computer industry, software developers and software quality assurance analysts and testers earn about 21% more on average each year.1 Compared to all other occupations, they earn about 163% more on average each year.1
Is software engineering a good career?
With a software engineering bachelor's degree, you could find work across many industries as an applications developer, systems developer, software engineer, full-stack developer or programmer analyst.
Job prospects for software engineer degree holders appear promising in the coming years. According to data from the BLS, employment of software developers is projected to grow 22% by 2030 – much faster than the average for all occupations.1
Much of this growth will occur thanks to increasing demand for computer software and new applications for smartphones and tablets. In fact, jobs for software and web developers are projected to grow by about 19% by 2030.1
Earning a software engineering degree can help you start and grow a technology career. According to Code.org, a computer science major has the potential to earn 40% more than the college average.6 Computing jobs are also the #1 source of new wages in the U.S. and with over 400,000 positions currently open, qualified software engineers are in high demand.6
References
Sources & Citations (1, 2, 3, 4, 5)
1 Bureau of Labor Statistics, U.S. Department of Labor, Occupational Outlook Handbook, on the internet, at:
https://www.bls.gov/ooh/computer-and-information-technology/software-developers.htm#tab-6 (viewed Sept. 29, 2021)
https://www.bls.gov/careeroutlook/2021/data-on-display/education-pays.htm (viewed Sept. 29, 2021)
Cited projections may not reflect local and/or short-term economic or job conditions and do not guarantee actual job growth.
2 According to survey responses from over 9,200 SNHU online students conducted in the fall of 2019.
3Study.com, Systems Software Engineer: Job Outlook & Career Requirements, on the internet at: https://study.com/articles/Systems_Software_Engineer_Job_Outlook_and_Requirements_for_a_Career_in_Systems_Software_Engineering.html (viewed Sept. 29, 2021)
4 LinkedIn, 7 LinkedIn Data Points That Will Help You Recruit Software Engineers in the U.S., on the internet, at https://business.linkedin.com/talent-solutions/blog/trends-and-research/2018/7-linkedin-data-points-that-will-help-you-recruit-software-engineers-in-the-us?trk=lilblog_02-21-18_software-engineers-salary_tl&cid=70132000001AyziAAC (viewed June 3, 2021)
5 ComputerScience.org, Software Engineer Careers, on the internet, at: https://www.computerscience.org/careers/software-engineer/ (viewed Sept. 29, 2021)
6 Code.org, Why Computer Science?, on the internet, at: https://code.org/promote (viewed Sept. 29, 2021)