SNHU and Boston Celtics Unveil Sixth Technology Lab
The Boston Celtics and Southern New Hampshire University teamed up again this week to unveil another state-of-the-art technology lab, this time at Rochester Middle School in Rochester, New Hampshire. Boston Celtics center, Tyler Zeller, mascot "Lucky" the Leprechaun, and SNHU's chief of staff, Wil Zemp joined students and staff to unveil the new lab and talk with students about the importance of technology and education.
"At Southern New Hampshire University, we are serious about providing access to education not only for college students, but for students of all ages," said Zemp, "Our partnership with the Celtics to open these new tech labs is all about being a good neighbor and helping students use technology to learn new skills and take their creativity to the next level."
"The ability to have technology nowadays is a necessity, so it's great to have this in a school," said Zeller. "My high school never had anything like this, and I think having the kids be exposed to this everyday will really help them grow."
The new technology lab, named the 'Timberwolve Technology Den' by students, is the sixth lab opened by the Celtics and SNHU in the greater Boston area. The lab is fully equipped with 13 Apple iMacs and iPads, one Apple TV, a 65" Vizio HDTV and mount and other supplies. The Celtics and SNHU fully renovated the room and hung wall graphics depicting landmarks from the city of Rochester and logos from both organizations. Zeller and Zemp also signed the wall in the room with their favorite inspirational quotes, "Be Great Every Day!" and "Good, Better, Best, never let is rest," respectively.
The tech lab will be available for Rochester Middle School students and its teachers during and after school.
View a video from the day's events.
Lauren Keane is the director of communications for the Office of External Affairs at Southern New Hampshire University. Connect with her on LinkedIn.
Explore more content like this article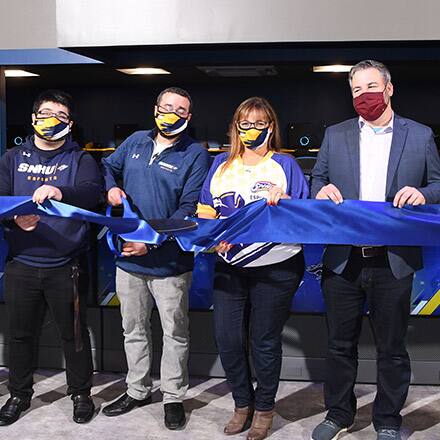 October 13, 2021
SNHU celebrated the grand opening of its esports arena on October 8th. A ribbon-cutting event marked the official opening to welcome the campus community and to see where esports players hone their gaming skills and compete against varsity-level opponents across the U.S. and Canada.
August 19, 2021
If you're wondering how to become a computer programmer, the field requires academic knowledge, a passion for math and engineering, adaptability and hands-on experience.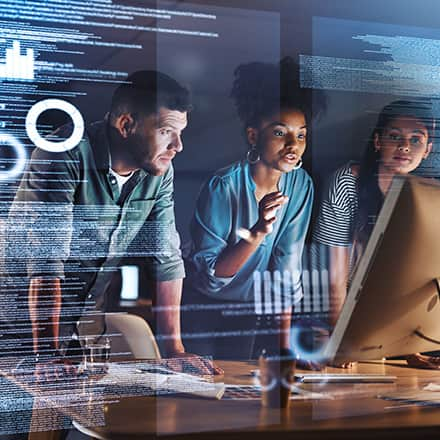 August 11, 2021
With a computer science degree, you can embark on a career with dozens of potential job roles suited to your interests. You can use the knowledge you develop earning your degree to work in technology, manufacturing and more.