Online MFA Faculty
Our online MFA program is taught by a diverse and accomplished faculty of professional writers, who exemplify our program's commitment to welcoming a wide range of fiction genres. From nationally published authors and award winners to multiple degree holders, you'll find their work in publications such as The New York Times, USA Today, Bustle, The Writer, and more. They share this rich array of experiences with our online MFA students, providing guidance in both the craft and profession of creative writing.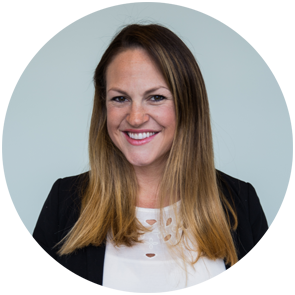 Joan Smith
Associate Dean, Creative Writing
Joan F. Smith has an MFA in Creative Writing from Emerson College and bachelor's degrees in English and social science from Providence College. Smith is published in fiction, nonfiction and poetry, with expertise in young adult and literary fiction. Her first novel, "The Half Orphan's Handbook," is forthcoming from Macmillan's Imprint in 2021.
In her work in higher education, she has been a key player in program development for SNHU's online MFA in Creative Writing as well as the MA in English and Creative Writing. She has extensive experience in course design in the areas of writing craft, capstone and the best practices of online teaching. She was nominated for the Excellence in Teaching Award in 2015.
She has given presentations on a variety of topics, including transforming the traditional MFA, building a diverse writing community, stripping the power dynamic in the online workshop and establishing an online teaching assistantship at national conferences such as the Association of Writers and Writing Programs and the Online Learning Consortium. Her interests include developing high-quality curriculum, improving the student and faculty educational experience and equipping students with practical skills to supplant creative careers. She is also a professional dance instructor with awards for storytelling, choreography and technique.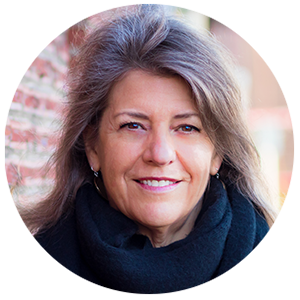 Jessica Barksdale
Jessica Barksdale's fifteenth novel, "The Play's the Thing," is forthcoming from TouchPoint Press in 2021. Her poetry collection "When We Almost Drowned" was published in 2019 by Finishing Line Press. A Pushcart Prize and Best-of-the-Net nominee, her short stories, poems and essays have appeared in or are forthcoming in the Waccamaw Journal, Salt Hill Journal, Tahoma Review and So to Speak. Her work has been recognized and honored by The Sewanee Review, The Wigleaf, The North American Review and The Ocotillo Review.
She is a Professor of English at Diablo Valley College in Pleasant Hill, California and teaches novel writing online for UCLA Extension and in the online MFA program at SNHU. Born and raised in the San Francisco Bay Area, she now lives in the Pacific Northwest with her husband.
For more information, please check out her profile on Twitter: @jessicainclan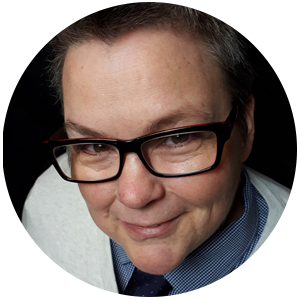 Finnian Burnett
Finnian Burnett is a doctoral student, a college instructor of Early British Lit and an instructor for SNHU's online MFA. They're a big proponent of #DisruptTexts and using the traditional canon to showcase empathy and social justice. Finn runs an LGBTQ Writing Academy and will corner people at parties to talk about the thrill of finding the perfect story structure.
Finn has published several novels, including a 1st place winner in fantasy for the Writer's Digest Awards. Their work has been published in Sinister Wisdom, The Herstry Project, Stories Less Spoken, Flash Fiction Magazine, and various anthologies.
Finn is enamored with flash fiction and has led workshops and classes on harnessing the power of story in tiny packages. They are currently working on a flash-in-novella project and a queer Shakespeare retelling.
Finn can be found at www.finnburnett.com.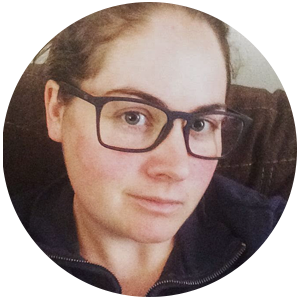 Shana Chartier
Shana Chartier was born in Littleton, Colorado, and lived there for sixteen years before moving to Amherst, New Hampshire. Enthralled by New England's lush beauty, she has made her home in a little town called Merrimack. Shana currently lives with her husband Shane, daughters Evelyn and Amelia, and two crazy cats named Kylo and Leia. She has published YA, New Adult, Contemporary Fiction, Romance and a children's picture book, as well as many short stories and poetry.
For more information, please check out her profile on Twitter: @shanachartier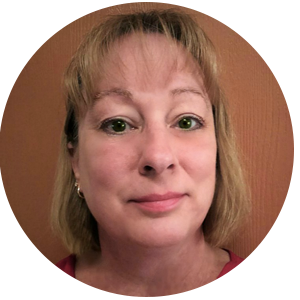 Melinda Clayton
Dr. Melinda Clayton earned her MS in Community Agency Counseling and her EdD in Education Administration. She began her writing career many years ago by publishing nonfiction mental health and relationship articles in various newsletters and magazines. In the early 2000s, she moved into fiction and had several short stories published in online magazines and print anthologies. In 2010, she signed with an independent publishing house in Washington to publish her first three novels.
In 2013, she founded Thomas-Jacob Publishing, LLC, a boutique independent publishing house located in central Florida. T-J Pub is now home to eight authors and has published over forty works including novels, poetry collections, short stories and children's books.
Clayton is the author of two series: The Cedar Hollow Series, which includes the novels "Appalachian Justice," "Return to Crutcher Mountain," "Entangled Thorns" and "Shadow Days," and The Tennessee Delta Series, which includes "Blessed Are the Wholly Broken" and "A Woman Misunderstood." Clayton also authored "Making Amends," a novel of psychological suspense.
For more information, please check out her profile on Twitter: @authormelindac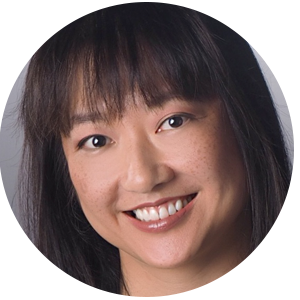 Marisa Cleveland
New York Times and USA Today bestselling author Marisa Cleveland understands the power of words, education and the ability to communicate. With more than two decades in the education and publishing industry, Cleveland's passions include reading and mentoring emerging writers through the literary agency where she is an executive director. Writers she's discovered have landed traditional publishing deals and become award-winning and bestselling authors.
As an author, Cleveland has been featured at various book festivals and participated on panels and workshops on the state of the publishing industry. Currently completing her PhD in Organizational Leadership from Northeastern University, Cleveland also earned her master's in educational administration and bachelor's in speech communication from George Mason University.
For more information, please check out her profile on Twitter: @marisacleveland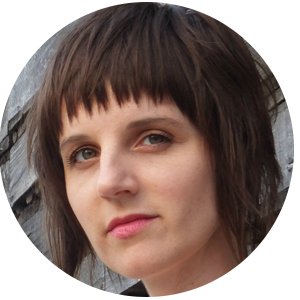 Heather Demetrios
Heather Demetrios is a critically acclaimed author, writing coach and certified meditation teacher. She has an MFA from the Vermont College of Fine Arts and is a recipient of the PEN New England Susan P. Bloom Discovery Award for her debut novel, "Something Real." Her subsequent novels include "Little Universes," "I'll Meet You There," "Bad Romance," as well as the Dark Caravan fantasy series: "Exquisite Captive," "Blood Passage" and "Freedom's Slave."
Her non-fiction includes the Virginia Hall biography "Code Name Badass" and she is the editor of "Dear Heartbreak: YA Authors and Teens on the Dark Side of Love." Her honors include books that have been named Bank Street Best Children's Books, YALSA Best Fiction For Young Adults selections, a Goodreads Choice Nominee, a Kirkus Best Book and a Barnes and Noble Best Book. Her work has appeared in the LA Review of Books, Bustle, School Library Journal and other fine outlets.
For more information, please check out her profile on Twitter: @HDemetrios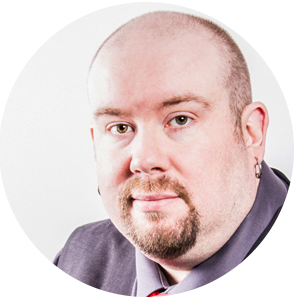 Jeremy Flagg
Jeremy Flagg is the author of the "Children of Nostradamus" dystopian science fiction universe and "Suburban Zombie High" young adult humor/horror series. Taking his love of pop culture and comic books, he focuses on fast-paced, action-packed novels with complex characters and contemporary themes. He is the co-founder of the New England Speculative Writers and Superhero-Fiction Authors.
Flagg spends most of his free time at his desk writing snarky books. When he gets a moment away from writing, he watches too much Netflix and Hulu and reads too many comic books. A Maine native, he resides in Clinton, Massachusetts and can be found in local coffee shops pounding away at the keyboard.
For more information, please check out his profile on Instagram: @writeremyflagg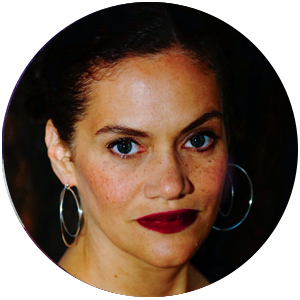 Kirsten I.K. Flournoy
Kirsten I.K. Flournoy is a writer and editor who celebrates literature as a change agent that pushes us beyond our comfort zones, breaks us open and puts us back together. She is the author of three novels: "The House of Erzulie" (2018, Shade Mountain Press), a Gothic tale set 1850s New Orleans and the speculative fiction series "Ice Song" (2009, Random House) and "Tattoo" (2011, Random House). According to Foreword Reviews, "Kirsten makes the macabre beautiful."
Her fiction, poetry and essays have appeared in publications including Arts & Letters, Existere Journal of Arts & Literature, American Journal of Economics and Sociology and The Body Horror Book. She lives in San Diego and teaches graduate level creative writing and literature.
For more information, please check out her profile on Twitter: @KirstenIKasai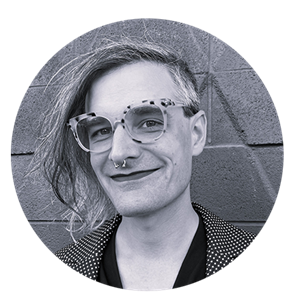 James R. Gapinski
James R. Gapinski is the author of "Edge of the Known Bus Line"—winner of the 2018 Etchings Press novella contest, named to Kirkus Reviews' Best Books of 2018 and a finalist for the 2019 Montaigne Medal. He is also the author of the linked flash fiction collection, "Messiah Tortoise." His short fiction has appeared in Heavy Feather Review, Hobart, Juked, Monkeybicycle, Paper Darts and other publications. He serves as managing editor of The Conium Review and Conium Press, an independent publisher of innovative fiction based in Portland, Oregon.
Gapinski earned his MFA in Fiction from Goddard College and his MA in Postmodern Literary Studies from Prescott College. Alongside his work in SNHU's MFA program, he is currently an instructional specialist at Chemeketa Community College. Previously, he has taught writing courses at Ashford University, Bunker Hill Community College, Pueblo Community College, and Mt. Hood Community College. Gapinski has presented at the Association of Writers & Writing Programs Conference, the College Reading & Learning Association Conference, the Write on the Sound Conference and other conferences. His scholarly projects have focused on experimental literature, equity in publishing and the role of new media in the writing curriculum.
For more information, please check out his profile on Twitter: @jamesrgapinski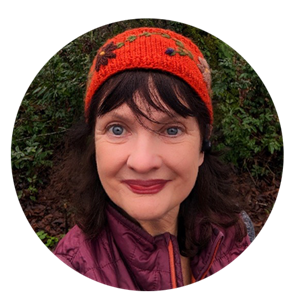 Melissa Hart
Melissa Hart is the author of "Better with Books: 500 Diverse Books to Ignite Empathy and Encourage Self-Acceptance in Tweens and Teens" (Sasquatch, 2019) and the award-winning middle-grade novel "Avenging the Owl" (Sky Pony, 2016). She's contributing editor at The Writer Magazine, and her essays have appeared in Real Simple, Working Mother, Woman's Day, The Los Angeles Times, The Washington Post and numerous other publications. She lives in Oregon with her husband and teenage daughter.
For more information, please check out her profile on Twitter: @WildMelissaHart.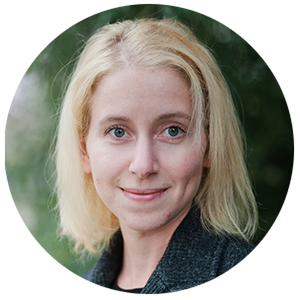 Kelly Ann Jacobson
Kelly Ann Jacobson is the author or editor of many published books, including novels such as "Cairo in White," the poetry collection "I Have Conversations with You in My Dreams" and anthologies such as "Dear Robot: An Anthology of Epistolary Science Fiction." She also writes young adult speculative novels such as "The Sun Dragon Series" under her pen name, Annabelle Jay.
Kelly received her MA in Fiction at Johns Hopkins University, and is now working toward her PhD in Fiction at Florida State University. Her work has also appeared in such places as the Northern Virginia Review and Iron Horse Literary Review.
For more information, please check out her profile on Twitter: @KAnnJacobson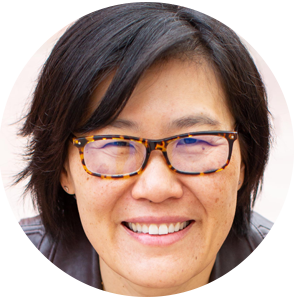 Yi Shun Lai
Yi Shun Lai writes both fiction and nonfiction. Her debut novel, "Not a Self-Help Book: The Misadventures of Marty Wu" was a semi-finalist for the 2017 Thurber Prize in American Humor. Her memoir, "Pin Ups," will be published in September 2020 by Homebound Publications. Her fiction appears in Atticus Review, Bacopa Review and more, and her nonfiction appears at Shondaland and Bustle. She writes a monthly column on the art of publishing and the craft of writing for The Writer magazine.
For more information, please check out her profile on Twitter: @gooddirt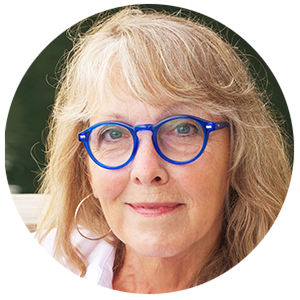 Dawn Reno Langley
A writer, social justice activist and educator, Dawn Reno Langley has devoted her life to literature and the arts. Her first published work, an essay on the Cuban missile crisis, revealed a deep sense of social justice that has never waned, leading her to concentrate on those issues throughout her academic experience. She researched female authors and their voices during her MFA program at Vermont College of Fine Arts and transgender authors during her PhD in Interdisciplinary Studies from The Union Institute and University.
She has taught classes on creative writing and women's issues, spoken publicly about her own spiritual journey and runs regular workshops for writers who want to write about social justice issues. During her writing career, she has written extensively for newspapers and magazines, has published more than 30 books (nonfiction, novels and children's books) and has written award-winning short stories, essays and poetry, as well as theater reviews and blogs. A Fulbright scholar and TedX speaker, Langley lives in Durham, North Carolina.
For more information, please check out her profile on Twitter: @proflangley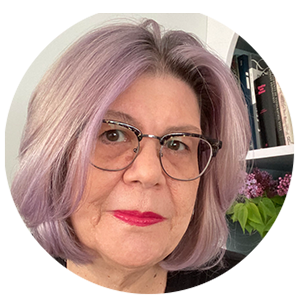 Patricia Lillie
Patricia Lillie grew up in a haunted house in a small town in Northeast Ohio. Since then, she has published picture books, short stories, fonts, two novels and her latest, "The Cuckoo Girls," a collection of short stories. As Patricia Lillie, she is the author of "The Ceiling Man," a novel of quiet horror, and as Kay Charles, the author of "Ghosts in Glass Houses," a cozy-ish mystery with ghosts. She is a graduate of the Parsons School of Design and has a MFA in Writing Popular Fiction from Seton Hill University. She also knits and sometimes purls.
For more information, please check out her profile on Twitter: @patricialillie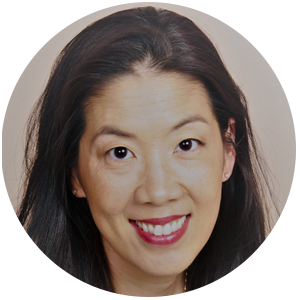 Cynthea Liu
Cynthea Liu is an award-winning author, publishing consultant and editor. She is published with Penguin Random, Disney, S&S, Sterling and Scholastic. As a consultant and editor, she works in the children's and teen sector for private client publishers as well as aspiring and well-published authors within major trade.
Liu also takes on unique creative projects requiring a story architect or managing editor. Example projects include creating narratives for augmented reality apps, workshopping storyboards for video and music for children with LA record producers, and the novelization of a Hollywood romantic comedy for publication. Her work is never boring. She holds an MFA in Creative Writing and Publishing from Antioch University Los Angeles.
For more information, please check out her profile on Twitter: @cynthealiu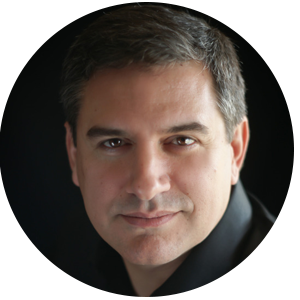 Terry Maggert
Left-handed. I like dragons, coffee, waffles, running and giraffes; order unimportant. I write the "Halfway Witchy," "Messenger," "Starcaster" and "Shattered Skies" series. I'm a ten-time Amazon best seller, long-time advocate for audiobooks and volunteer for both animal rescue and my local library.
I travel often to speak on issues of publishing, independent presses and the importance of branding as the book world changes with each passing month.
I don't sleep, but you probably guessed that already.
For more information, please check out his profile on Twitter: @TerryMaggert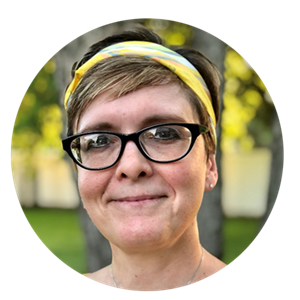 Staci Mercado
Staci Mercado is the author of two historical fiction novels and won a Midwest Book Award for "Seeking Signs" (2013). She has published work in Broad Street, Barely South Review, Flash Fiction Magazine and Fiction Southeast. Staci was awarded the 2017 Outstanding Literary Arts Educator Award from the Midwest Writing Center.
For more information, please check out her profile on Twitter: @mercadostaci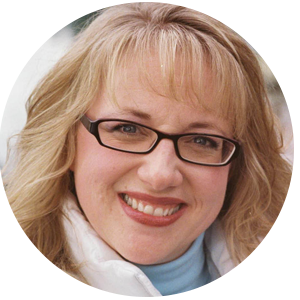 Theresa Meyers
A former journalist and public relations executive in the publishing industry, award-winning author Theresa Meyers had her first national piece published in Merlin's Pen magazine at age 17. Over the past 25 years, she's penned dozens of articles for national magazines and daily newspapers and has 18 published novels with some of the largest publishers in New York, including Kensington and Harlequin, and smaller publishers Entangled Publishing and Diversion Books.
She writes steampunk, paranormal, historical, contemporary romance and Young Adult books and teaches as an adjunct professor of communications and English at Olympic College and for SNHU's MFA program.
For more information, please check out her profile on Twitter: @Theresa_Meyers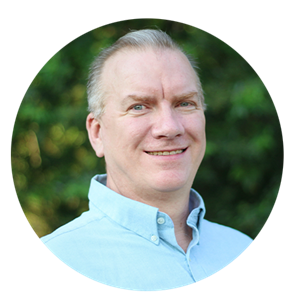 J. Lloyd Morgan
J. Lloyd Morgan is a best-selling author, English and creative writing professor, and award-winning television director. He graduated from Brigham Young University with a degree in communications and a minor in English. Morgan earned a master's degree in creative writing in 2014 from National University. He has lived all over the United States, but now resides in North Carolina with his wife and daughters. Aside from writing, Morgan is an avid reader. He's also a huge fan of baseball and enjoys listening to music.
Aside from "National Bestseller," Morgan's other published novels include The Bariwon Chronicles ("The Hidden Sun," "The Waxing Moon," "The Zealous Star"), "Wall of Faith," "Bring Down the Rain," "Darker the Shadow" and "The Mirror of the Soul," written in conjunction with musician Chris de Burgh.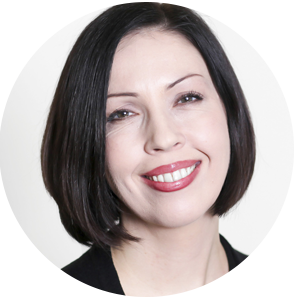 Michelle Pretorius
Born and raised in South Africa, Michelle Pretorius received a BA at the University of the Free State in Bloemfontein. She has lived in London, New York and the Midwest and holds an MFA in Fiction Writing from Columbia College, and a PhD in Creative Writing from Ohio University. Her first novel, "The Monster's Daughter," published by Melville House and Audible, is an American Booksellers Association Debut Voices pick, and was awarded a 2017 FAW Literary Prize.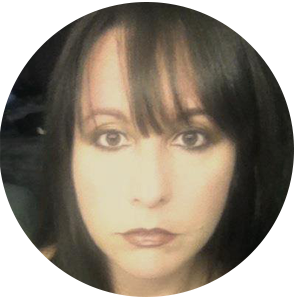 Mary SanGiovanni
Mary SanGiovanni is an award-winning American horror and thriller writer of over 20 books, including The Hollower trilogy, "Thrall," "Chaos," The Kathy Ryan series and others, as well as numerous novellas, short stories and non-fiction. Her work has been translated internationally.
She has a master's degree in writing popular fiction from Seton Hill University-Pittsburgh, and is currently a member of The Authors Guild, The International Thriller Writers and Penn Writers. She is a co-host on the popular podcast "The Horror Show" with Brian Keene, and hosts her own podcast on cosmic horror, "Cosmic Shenanigans." She has the distinction of being one of the first women to speak about writing at the CIA Headquarters in Langley, VA, and offers talks and workshops on writing around the country. Born and raised in New Jersey, she currently resides in Pennsylvania.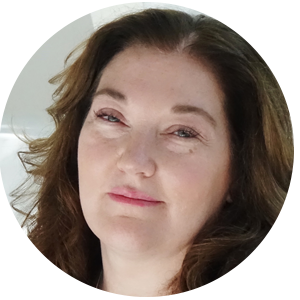 Cindy Skaggs
Cindy Skaggs grew up on stories of mob bosses, horse thieves, cold-blooded killers and the last honest man. Those mostly true stories gave her a lifelong love of storytelling that enables her writing addiction. She is the author of seven published romantic suspense novels, including The Untouchables series for Entangled Publishing, plus the Team Fear series.
Her essays have appeared in Progenitor Art & Literary Review, So to Speak Feminist Journal, Wanderlust Journal and the Fredericksburg Literary Art Review. She holds an MFA in Creative Writing, three jobs, two kids and more pets than she can possibly handle. She also plays the flute, makes crazy-good sculptures out of tortilla dough and can wrangle the neurotic dog without getting mauled.
For more information, please check out her profile on Twitter: @CLSkaggs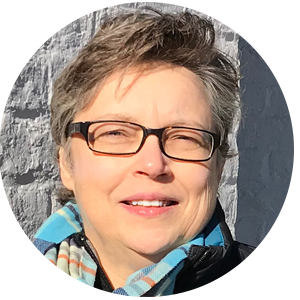 Angie Smibert
Angie Smibert is the author of the middle grade historical fantasy series, Ghosts of Ordinary Objects, which includes "Bone's Gift," "Lingering Echoes" and "The Truce." She's also written three young adult science fiction novels: "Memento Nora," "The Forgetting Curve" and "The Meme Plague." In addition to numerous short stories, she's published over thirty science and technology books for kids.
Smibert teaches young adult, speculative fiction and thesis classes for SNHU's MFA program as well as undergraduate composition courses for Indiana University East. Before doing all this, she was a science writer and web developer at NASA's Kennedy Space Center and a few other government agencies.
She lives in Roanoke with a goofy dog (named after a telescope) and three bickering cats (named after Tennessee Williams characters), and puts her vast store of useless knowledge to work at the weekly pub quiz.
For more information, please check out her profile on Twitter: @amsmibert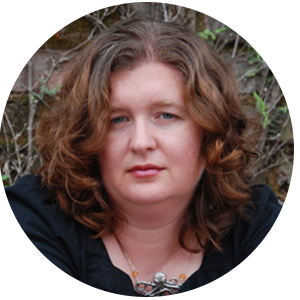 Tiffany Trent
Tiffany Trent is the author of eight young adult science fiction and fantasy books, including the Hallowmere series (published by Wizards of the Coast/Mirrorstone) and The Unnaturalists duology (Simon & Schuster/Saga). Her first novel, "Hallowmere: In the Serpent's Coils," was a New York Public Library Book of the Teen Age and an IndieNext List book. "The Unnaturalists" was a 2013 Green Earth Book Award Honor for young adult environmental content.
She has published several short stories in anthologies like "Clockwork Cairo," and "Willful Impropriety," as well as magazines like Mythic Delirium and Subterranean. Her most recent anthology, "The Underwater Ballroom Society," co-edited with Stephanie Burgis, was a Locus Finalist for Best Anthology in 2018.
She has an MA in English, an MS in Environmental Studies, and an MFA in Creative Writing (Prose Concentration) from the University of Montana, and has worked as a science communicator in addition to teaching creative writing for Virginia Tech and Southern New Hampshire University. When not writing…well, she's pretty much never not writing, so…
For more information, please check out her profile on Twitter: @tiffanytrent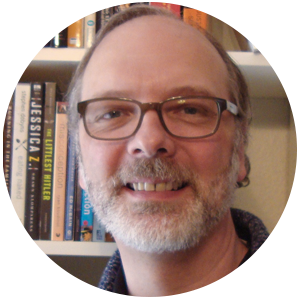 Sidney Williams
Sidney Williams is the author of 12 novels including recent releases: "Disciples of the Serpent," "Dark Hours" and "Midnight Eyes" from Crossroad Press. His early publications were released by Pinnacle Books, an imprint of Kensington Books. Those include "When Darkness Falls," "Blood Hunter," "Gnelfs," "Night Brothers" and "Azarius."
Additionally, he wrote three young adult horror novels under the name Michael August for Kensington's Z-Fave imprint. His short work has also appeared in Cemetery Dance, Infernal Ink, Eulogy, Sanitarium and in diverse anthologies including Quoth the Raven, Under the Fang, Demon Sex, Crafty Cat Crimes, Constable New Crimes, Love Among the Thorns, Cat Ladies of the Apocalypse, Hot Blood: Deadly After Dark and Deranged. He wrote comic book scripts for Caliber Press, Campfire Comics and Malibu Graphics. He is currently at work on scripts for Silverline Comics. Williams has taught creative writing for more than seven years. He is also a journalist and former newspaper reporter and has worked in corporate communications.
For more information, please check out his profile on Twitter: @Sidney_Williams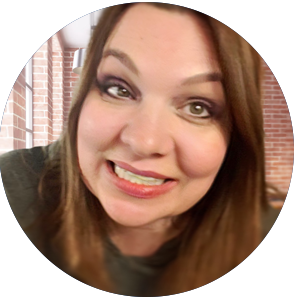 Heather Gemmen Wilson
Heather Gemmen Wilson is an award-winning author and speaker, having published over 20 books, most notably her memoir, "Startling Beauty." She enjoyed an exciting career as a book editor before returning to school, where she discovered that education brings not just new knowledge but a sense of exhilaration. Heather is now teaching writing at the college level, fulfilling her passion to help the next generation of writers to find their voices and impact the world.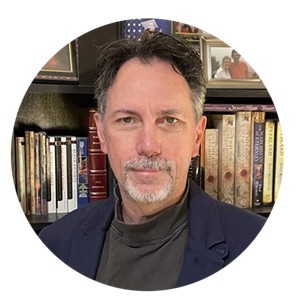 Paul Witcover
Paul Witcover is the author of the novels "Waking Beauty," "Tumbling After," "Dracula: Asylum," "The Emperor of All Things" and "The Watchman of Eternity." His short fiction is collected in "Everland and Other Stories." He has been a finalist for the Nebula, World Fantasy and Shirley Jackson awards.
Witcover has an MA in Creative Writing from the City College of New York. He lives and works in Brooklyn, NY.
For more information, please check out his profile on Twitter: @PaulWitcover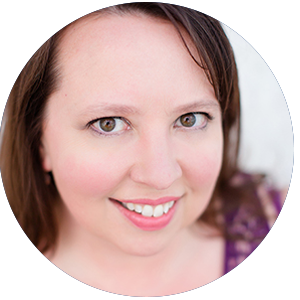 Anne-Marie Yerks
Anne-Marie Yerks is a creative writer from metro Detroit, MI. A graduate of George Mason University's MFA program, her work has appeared in literary journals such as Juked, The Penn Review and in several anthologies. She is the author of "Dream Junkies" (New Rivers Press, 2016) and "LUSH" (Odyssey Books, 2020).
She has freelanced for many magazines, publishing non-fiction articles about wellness, fashion, real estate, crafts, home improvement and education. A longtime writing teacher, she loves traveling to literary destinations and occasionally presents at AWP and the Winter Wheat Festival of Writing. Yerks is also a certified seamstress (but prefers the word "sewist"), a fiber artist and a beginning gardener.
For more information, please check out her profile on Twitter: @Amy1620