Earn a Master's in Creative Writing
$627/credit (36 credits)
Inclusive creative writing community
24/7 online access – attend class at your convenience
100% online – no residency required
4 genre options for concentrations
Complete in as few as 15 months, or at your own pace
Master's in Creative Writing Online Program Overview
Ignite your imagination and jump-start your professional writing career with a Master of Arts (MA) in English and Creative Writing online at Southern New Hampshire University. Learn to use the written word to effectively tell your story and share your ideas with the world. By studying literature and the way accomplished authors have perfected their art, you'll be prepared to enter a number of industries as a creative writer.
This English and creative writing graduate program fosters your imagination and creativity with a perfect balance of critical analysis and craft, along with an emphasis on literary theory and the history of the English language. You also have the freedom to choose from 4 genre concentrations, or to combine your choice of genre courses if, for example, you're interested in both fiction and screenwriting.
This specialized creative writing master's degree can help you develop an ability to communicate in any career path you choose to follow, including:
Business
Marketing and communications
Publishing
Education
If you've always dreamed of starting your own novel, writing a collection of poetry or developing your screenplay, you'll gain the foundation you need through this program.
At the end of the program, you'll either complete a creative thesis or submit a portfolio of creative writing along with a retrospective essay.
Learn how to:
Integrate form, language and literary works into one's writing style and voice
Further expand upon one's own creative process
Create original literary works of publishable quality
Maintain a reflective perspective on goals, process and ethos as a creative writer
Use technology as part of the writing process to stylize and promote one's work
Cultivate a professional identity that promotes confident self-presentation
Career Outlook
Whether it's telling your story or telling someone else's, your online master's in creative writing can equip you with detailed knowledge about the worlds of publishing, communications, copywriting and the role of the professional writer. As world markets continue to shift toward a demand for online education and digital media technology, the technical skills learned in this program should continue to be in demand for a long time. The enhanced writing and communication skills you'll develop can be applied to many professions, from publishing, print and film to journalism and marketing.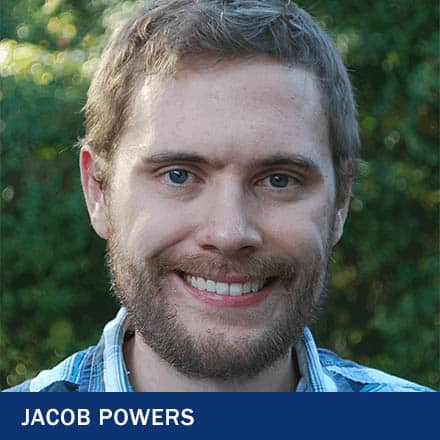 "The Master of Arts in English and Creative Writing provides students the opportunity to further identify and develop a voice in their genre of choice. The program provides peer and instructor dialogue through workshops, and gives students the ability to strengthen technical skills in editing and proofreading, which transfer to a variety of careers including content and freelance writing, copyediting and strategic and institutional communications," said Jacob Powers, associate dean of liberal arts at SNHU.
The master's in creative writing is also ideal if you're interested in pursuing your PhD or teaching at the collegiate level. Additionally, the MA in Creative Writing is also a great option for high school instructors or other educators who wish to level up their salaries, as well as those whose districts require a Master of Arts for sustained career growth.
"I believe there's a nice balance here for the program — for students who wish to pursue publication, we offer the tools, resources and faculty to help guide them. For students who wish to advance in their current career, or learn creative writing skills but also strengthen other skills (like editing, proofreading, etc.), the program offers that, as well," Powers said.
SNHU does not guarantee that the completion of this program will result in endorsements or rank and salary increases for teachers and strongly encourages interested individuals to contact their state education licensure board prior to enrolling. SNHU provides additional information for education-related outcomes on our Licensure and Certification Disclosures page.
Start Your Journey Toward an Online English and Creative Writing Degree
Why SNHU for Your Master's in Creative Writing
Flexible
With no set class meeting times, you can learn on your schedule and access online course materials 24/7.
Affordable
Take advantage of some of the lowest online tuition rates in the nation, plus financial aid for those who qualify. We also make it easy to transfer to SNHU by accepting up to 90 credits from your previous institution.
Respected
Founded in 1932, Southern New Hampshire University is a private, nonprofit institution with over 100,000 graduates across the country. SNHU is regionally accredited by the New England Commission of Higher Education (NECHE), which advocates for institutional improvement and public assurance of quality.
Recently, Southern New Hampshire University has been nationally recognized for leading the way toward more innovative, affordable and achievable education:
"Most Innovative" regional university honors from U.S. News & World Report each year since 2015
A $1 million grant from Google.org to explore soft skills assessments for high-need youth
Recognition as a 2017 Digital Learning Innovator by the Online Learning Consortium
Community
Once enrolled, you'll have access to SNHUconnect, a community built exclusively for our online learners. With plenty of clubs and events at your disposal, you might find that the Creative Writing Review Club is right up your alley. Wrote a few poems and want a critique? Need an audience to run your plot ideas by? Here, you can share your nonfiction, fiction, poetry and screenplay works – and even seek peer revising if you desire.
Opportunities
If you're looking for the chance to get involved as an online student, SNHU's the place for you. Our opportunities to join the ranks of fellow writers include:
Submitting to, and being published in, our online literary journal, the Penmen Review.
Joining Word for Word, our bimonthly live-streamed event, to hear published authors read their work aloud and discuss both their creative process and their path to publishing success.
Entering our annual short-story competition (known as the Fall Fiction Contest) for the chance to win SNHU scholarships, publication in the Penmen Review and other prizes.
Viewing, or participating in, our Student Writers Spotlight, a live-streamed event where our talented creative writing students share their work.
96.5% of students would recommend SNHU.1Discover why SNHU may be right for you.
Part of our mission to expand access to quality higher education means removing the barriers that may stand between you and your degree. That's why you can apply at any time and get a decision within days of submitting all required materials — with no GRE or GMAT required.
Acceptance decisions are made on a rolling basis throughout the year for our 5 graduate terms.
Simply contact an admission counselor, who can help you explore financial options, answer all your questions, and walk you through the application process, which includes:
Completing a graduate application
Providing undergraduate transcripts
Courses & Curriculum
The master's in creative writing online exposes you to powerful examples of writing and provides you with an outlet to refine your skills as a writer. SNHU is home to the New Hampshire Writer's Project and is also a destination for nationally recognized writers who perform readings and participate in workshops and lectures. This can give you additional context and insight to the industry you'll eventually be joining. All of our courses were also created by subject matter experts in their field, many of whom are critically acclaimed writers themselves.
If you're looking for a degree program with collaboration built in, look no further. The online MA in English and Creative Writing has an added emphasis on peer workshops for additional feedback. Each concentration requires students to take three workshops, so you'll have the chance to fine-tune your editing and proofreading skills both for your peers and for yourself.
You'll also be required to take one of two teaching courses, Seminar in Writing Instruction or Online Teaching Experience. This can give you a background for teaching creative writing or English composition, depending on which interests you more. As a whole, this degree program is highly customizable, allowing you to focus on what types of creative writing interest you most.
In addition to working on your writing craft, you'll take several literary courses that focus on analysis and reflection, while learning about the history of the publishing industry. This can give you the chance to sharpen your editing and professional communication skills, while also giving you the edge you need to advance your writing career.
You'll also have the choice of four literary genres:
Fiction
Nonfiction
Screenwriting
Poetry
Or, you can customize your program and study multiple genres.
List of Courses
Courses May Include
MA in English and Creative Writing Online
ENG 510
Studying the Craft
Reading is an essential part of the writing process. To write an effective piece, an author must first read the essential creative works that have informed the genre and delivered on similar themes. In this course students will study the craft of creative writing in close detail. Understanding and identifying the core, foundational elements of quality storytelling, regardless of genre, is crucial to the advancement of a creative writer. In preparation for the development of their own creative works and techniques, students will study the strategic use of common storytelling elements in self-selected texts, and practice applying them in their own work.
ENG 520
Story and Concept
How do authors generate creative ideas? How do they know when to reveal certain information? Do the chapters flow naturally from the broader story concept, or should they be planned? What makes for a rich environment? These are the types of questions we will consider in this course. With these in mind, students will conceptualize a writing project of significant length. The focus will not be on the writing of actual scenes or chapters from this work, but on the drafting of plot arcs, detailed outlines, character sketches/development, world-building, and thematic development. The concepts developed in this course may indirectly or directly inform writing projects in future courses.
ENG 550
Graduate Studies in English Language
This course is an introduction to the following topics in English linguistics: history of English, etymology, vocabulary 'morphology', phonology, dictionaries, syntax, semantics, dialects, discourse analysis, and child language acquisition. The course is designed for students who want to learn about the English language as preparation for teaching, or becoming better writers, or for studying literature. Students will have the opportunity to research, write about, and present on a linguistic topic of individual interest, such as the language of advertising or propaganda.
LIT 500
Graduate Studies in Literary Theory
This course is an introduction to the major schools of contemporary literary theory, and an examination of principal exponents of these theories. The student will become familiar with the most important features of psychoanalytic criticism, Marxism and feminism and examine the meaning of structuralism and post-structuralism. In addition, the course affords an opportunity to practice applying the theories to specific literary texts.
Total Credits: 36
Minimum Hardware Requirements
| Component Type | PC (Windows OS) | Apple (Mac OS) |
| --- | --- | --- |
| Operating System | Currently supported operating system from Microsoft. | Currently supported operating system from Apple. |
| Memory (RAM) | 8GB or higher | 8GB or higher |
| Hard Drive | 100GB or higher | 100GB or higher |
| Antivirus Software | Required for campus students. Strongly recommended for online students. | Required for campus students. Strongly recommended for online students. |
| SNHU Purchase Programs | | |
| Internet/ Bandwidth | 5 Mbps Download, 1 Mbps Upload and less than 100 ms Latency | 5 Mbps Download, 1 Mbps Upload and less than 100 ms Latency |
Notes:
Laptop or desktop?  Whichever you choose depends on your personal preference and work style, though laptops tend to offer more flexibility.
Note:  Chromebooks (Chrome OS) and iPads (iOS) do not meet the minimum requirements for coursework at SNHU. These offer limited functionality and do not work with some course technologies. They are not acceptable as the only device you use for coursework. While these devices are convenient and may be used for some course functions, they cannot be your primary device. SNHU does, however, have an affordable laptop option that it recommends: Dell Latitude 3301 with Windows 10.
Office 365 Pro Plus is available free of charge to all SNHU students and faculty. The Office suite will remain free while you are a student at SNHU. Upon graduation you may convert to a paid subscription if you wish. Terms subject to change at Microsoft's discretion. Review system requirements for Microsoft 365 plans for business, education and government.
Antivirus software: Check with your ISP as they may offer antivirus software free of charge to subscribers.
Tuition & Fees
Tuition rates for SNHU's online degree programs are among the lowest in the nation. We offer a 25% tuition discount for U.S. service members, both full and part time, and the spouses of those on active duty.
Online Graduate Programs
Per Course
Per Credit Hour
Annual Cost for 15 credits
Degree/Certificates
$1,881
$627
$9,405
Degree/Certificates
(U.S. service members, both full and part time, and the spouses of those on active duty)
$1,410
$470
$7,050
Tuition rates are subject to change and are reviewed annually.
Additional Costs:
$150 Graduation Fee, Course Materials ($ varies by course)
Frequently Asked Questions
Is it ever too late to become a writer?
It's rarely too late to learn something new. One of the best things about online education is the flexibility to learn something that has always interested you at your own pace. All you need to become a writer is a little imagination, a lot of hard work and the commitment to get started.
One of the biggest requirements to becoming a writer is the ability to accept and apply critical feedback, no matter your age. With our master's in creative writing degree, you'll learn about story and craft, the English language and literary theory. Each of these elements can help create the foundation from which you can develop your own writing style.
And remember, international bestseller John Grisham practiced law for nearly a decade before he sold his first novel. J.K. Rowling was in her 30s before she sold the first Harry Potter book. If you become a professional writer as a second or third career, or later in life, you'll be in good company.
How do I start my career as a writer?
Any writer will tell you that a successful career is the result of hard work, learning the craft and more hard work. While earning a master's in creative writing is not a requirement to become a working writer, the skills you'll learn in this degree program are invaluable.
A formal writing education – whether it be an undergraduate creative writing degree or an advanced degree like a master's in creative writing – can help you learn how to give and receive critical feedback. It can also help you learn to write in different styles and genres. Perhaps more importantly, you can receive practical advice from your faculty about how to work as a writer.
It's important to keep in mind that being a working writer isn't just about being a novelist. A career in writing can lead you to become a marketing copywriter, a screenwriter or a technical writer. You may become a development writer and use your writing skills to raise money for nonprofit causes. Perhaps you'll teach the craft of writing to others.
Because strong writing skills are necessary for most professions, an advanced writing degree can help you succeed in just about any career field you choose.
What can you do with a master's in creative writing?
Writing just may be one of the most versatile career fields around. With a master's in creative writing, you can sharpen your skills and abilities, and eventually pursue careers in the copywriting, editing, or publishing industries. Perhaps you'll write policy or fundraising pieces for government organizations and nonprofits, or pick up an adjunct position at a local community college. And, during a time when working from home is on the rise, many people decide to work as freelance writers and create content for websites and blogs.
Some great examples of careers for writers and authors are:
Content writing: Content writers create long- and short-form articles for a variety of print and digital media. They often work as freelancers or as part of a marketing team.
Copywriting: Similar to content writing, copywriting is geared more toward advertising and marketing. Copywriters use words to help sell products or ideas for brands and advertising agencies.
Speechwriting: People in the public eye need someone to write their speeches. It takes someone skilled in written communication to craft words that will have the greatest effect.
Technical writing: As the name implies, this style of writing focuses on technical materials, such as white papers, manuals and supporting documents. Technical writers share complex ideas in an accessible way.
Editing: A master's in creative writing gives you the skills needed to be a wordsmith in every way. This includes helping others strengthen and revise their writing while checking for grammatical and spelling errors.
Is a master's in creative writing worth it?
Like with any degree, only you can decide the right path for you. Having strong writing skills can set you apart in just about any career field you can name. There are endless opportunities to work professionally as a writer in business, government or in creative fields. Marketing and advertising, for example, are fields where strong writing skills and a creative mind are highly valued.
Jobs for writers and authors are expected to hold steady between 2018 and 2028, according to the Bureau of Labor Statistics. Writers in the media and communication fields are predicted to enjoy a 4% increase in job growth in that same time period.2 Writing as a career field is both diverse and competitive. Having a master's in creative writing can give you an edge over the competition.
What's better, an MFA or MA in Creative Writing?
If you're leaning toward a career in media, marketing, public relations, business or copywriting, a master's in creative writing is probably the way to go. You can learn about literature, literary theory and literary analysis while working on your own creative process. A master's in creative writing is also faster to complete than an MFA, with fewer credits required.
An MFA program is more focused on the single goal of helping students pursue creative writing as a profession. Thus, an MFA degree is best for people who want a career as a writer or as a writing teacher. MFA programs typically point you toward creative work in fiction or nonfiction and involve more intensive work on completing a finished novel or manuscript.
You can earn either degree online with Southern New Hampshire University. Our MA in Creative Writing allows for a number of free electives so you can customize your pathway. We also have one of the only fully online MFA programs in the country, as well as a low-residency MFA.
How long does it take to get a master's degree in creative writing?
The MA in Creative Writing at SNHU can be completed in as few as 15 months, or you can take as long as you need. The courses are fully online, so you can learn at the pace that's right for you. All students can take courses in studying the craft of writing, story and concept. The program also provides instruction in the English language and literary theory. And with a choice of 4 genre concentrations, or the opportunity to study multiple genres, you can enjoy customizing the coursework as well.
With our fully online programs, Southern New Hampshire University offers 24/7 access, academic advisors available to assist you around the clock and the flexibility to learn at your own pace.
References
Sources & Citations (1, 2)
1According to more than 9,200 SNHU online students in survey responses from the fall of 2019.
2Bureau of Labor Statistics, U.S. Department of Labor, Occupational Outlook Handbook, on the internet, at:
https://www.bls.gov/OOH/media-and-communication/writers-and-authors.htm (viewed May 29, 2020)
https://www.bls.gov/ooh/media-and-communication/technical-writers.htm (viewed May 29, 2020)
https://www.bls.gov/OOH/media-and-communication/writers-and-authors.htm (viewed May 29, 2020)
https://www.bls.gov/OOH/entertainment-and-sports/producers-and-directors.htm (viewed May 29, 2020)
https://www.bls.gov/ooh/media-and-communication/editors.htm (viewed May 29, 2020)
Cited projections may not reflect local and/or short-term economic or job conditions and do not guarantee actual job growth.