Earn an MFA in Creative Writing Online
$627/credit (48 credits total)
Transfer up to 12 graduate credits
100% online – no residency required
All fiction genres welcomed
Career-focused certificate included
No application fee or GRE/GMAT scores required
Online MFA in Creative Writing Program Overview
Share your story with the world and let the power of storytelling take your career to new heights with an online Master of Fine Arts (MFA) in Creative Writing. As one of the only programs available that encourages a focus on genre fiction, our online MFA lets you hone your craft in an area specific to your strengths and interests. You'll also learn about the business side of creative writing, preparing you to market your work in the real world.
While most MFA programs require a residency, Southern New Hampshire University's online MFA in Creative Writing can be completed entirely online, with no travel necessary.
"The traditional MFA program is not feasible for a large majority of the population, nor does it benefit reading audiences everywhere," said Joan Smith, MFA, associate dean of creative writing. "We are eager to break these stereotypes and make this education attainable and practical as those who have the passion for writing seek to stoke it."
Graduates leave the program with a completed and revised novel in the genre of their choice. And with the included certificates in either online teaching of writing or professional writing, you'll have the skills to support your writing career, no matter where it takes you.
Learn how to:
Understand the business and technical sides of professional writing
Navigate the publishing ecosystem, whether you intend to publish traditionally or via self-publishing
Utilize social media to gain a following and build your brand
Market your work to appeal to decision makers
Develop materials for book promotion
Identify agents, editors or other industry professionals who may guide you in future publication
Teach writing in a classroom setting
The Value of an Online MFA
Emily Jones '20 embraced a transformational experience through the online MFA in Creative Writing program, which supported her in taking her writing career to the next level. "I can now say, without even a hint of imposter syndrome, that I am a writer," said Jones. "And that is because of Southern New Hampshire University."
Career Outlook
According to the U.S. Bureau of Labor Statistics, writers and authors made a median annual salary of $63,200 in 2019, while editors made $61,370.1
But we know becoming a successful novelist isn't always an easy or certain path. That's why our online MFA in Creative Writing program has a dual focus. First, to give you the training to hone your craft and graduate with a publishable novel. And second, to give you as many tools as possible to market yourself and increase your odds of career success.
"We want students to be able to leverage this degree and the skills they acquire for jobs both in and out of traditional academia," said Joan Smith, MFA, associate dean of creative writing.
Earning one of the included certificates in online teaching of writing or professional writing will also be an invaluable addition to your resume for part-time, full-time and freelance jobs in a variety of fields, including:
Higher education. Instruct writing courses in higher education settings. In 2019, postsecondary teachers made a median annual wage of $79,540, and you can expect to see an 11% growth in available positions through 2028 according to the BLS.1
Advertising. Use your storytelling skills in a way that influences consumer action. As a copywriter, you could find yourself doing any number of writing projects from crafting emails and ads to writing entire commercials.
Marketing. If you're more comfortable with long form prose, many businesses have invested in content writers who create quality content such as blog posts, e-books and podcasts to attract and retain customers.
Entertainment. Good at building suspense or setting up punchlines? From movies and plays to comedy and podcasts, being a good storyteller and writer is important to finding success in the entertainment industry.
History. Every person's life has a plot, but it takes writers like you to tell their story in a compelling way. Help readers relive the experiences of historic figures and pop culture icons as a biographer.
Earning your Master of Fine Arts online will expose you to both the business and technical sides of writing – helping prepare you for wherever your career might take you.
SNHU does not guarantee that the completion of this program will result in endorsements or rank and salary increases for teachers and strongly encourages interested individuals to contact their state education licensure board prior to enrolling. SNHU provides additional information for education-related outcomes on our Licensure and Certification Disclosures page.
Write Your Next Chapter
Once you've completed your MFA, you can further strengthen your writing abilities, and resume, by revising, reconceiving or completing a creative manuscript with a Advanced Certification in Creative Writing on campus.
Start Your Journey Toward an Online MFA in Creative Writing
Why SNHU for Your Online MFA in Creative Writing
Flexible
With no set class meeting times, you can learn on your schedule and access online course materials 24/7.
Affordable
Take advantage of some of the lowest online tuition rates in the nation, plus financial aid for those who qualify. We also make it easy to transfer to SNHU by accepting up to 12 credits from your previous institution.
Respected
Founded in 1932, Southern New Hampshire University is a private, nonprofit institution with over 100,000 graduates across the country. SNHU is regionally accredited by the New England Commission of Higher Education (NECHE), which advocates for institutional improvement and public assurance of quality.

Recently, Southern New Hampshire University has been nationally recognized for leading the way toward more innovative, affordable and achievable education:
"Most Innovative" regional university honors from U.S. News & World Report each year since 2015
A $1 million grant from Google.org to explore soft skills assessments for high-need youth
Recognition as a 2017 Digital Learning Innovator by the Online Learning Consortium
Community
Once enrolled, you'll have access to SNHUconnect, a community built exclusively for our online learners. With plenty of clubs and events at your disposal, you might find that the Creative Writing Review Club is right up your alley. Wrote a few poems and want a critique? Need an audience to run your plot ideas by? Here, you can share your non-fiction, fiction, poetry and screenplay works – and even seek peer revising if you desire.
Opportunities
If you're looking for the chance to get involved as an online student – SNHU's the place for you. Our opportunities to join the ranks of fellow writers include:
Submitting to, and being published in, our online literary journal, the Penmen Review.
Joining Word for Word, our bimonthly live-streamed event, to hear published authors read their work aloud and discuss both their creative process and their path to publishing success.
Entering our annual short-story competition (known as the Fall Fiction Contest) for the chance to win SNHU scholarships, publication in the Penmen Review and other prizes.
Viewing, or participating in, our Student Writers Spotlight, a live-streamed event where our talented creative writing students share their work.
96.5% of students would recommend SNHU.2 Discover why SNHU may be right for you.
Acceptance decisions are made on a rolling basis throughout the year for our 5 graduate terms. You can apply at any time and get a decision within days of submitting all required materials. To apply, simply contact an admission counselor, who can help you explore financial options. Your admission counselor can also walk you through the application process, which involves completing a graduate application and providing undergraduate transcripts.
Additional requirements for the online MFA include a creative writing sample (8-12 pages) and a personal statement. Writing samples will be evaluated on narrative technique and structure, character and setting, and the command and execution of language. The personal statement asks students to explain how someone else's story – such as a novel, movie, or a personal account – has impacted their life and influenced their drive to become a writer.
Looking for a low-residency MFA or MA program? Check out our other graduate writing options:
Simply contact an admission counselor, who can help you explore financial options, answer all your questions, and walk you through the application process, which includes:
Completing a graduate application
Providing undergraduate transcripts
Acceptance decisions are made on a rolling basis throughout the year for our 5 graduate terms. You can apply at any time and get a decision within days of submitting all required materials.
Courses & Curriculum
If you're looking to earn your Master of Fine Arts online, you've found the right program. Even though there are no residency requirements, you'll still interact frequently with other students and faculty members in asynchronous discussions, critique workshops and within our online writer's community, where students come together to share industry news, extend writing tips and develop critique partnerships.
While many traditional MFA programs shy away from genre fiction, SNHU's online MFA will support you in writing the novel or story collection of your choice. You'll study the craft of writing throughout the program, selecting novels for close study of the elements of writing, authorial techniques, genre conventions and creative decisions.
There's more to a career in writing than perfecting your craft. You'll also learn about the publication process, helping you make informed decisions to get your work into readers' hands. That's why the online MFA program puts a strong focus on the practical skills you'll need to succeed.
Besides allowing you to focus on your own creative interests, part of our 48-credit online MFA curriculum requires you to choose from 2 certificate offerings designed to round out your education and better prepare you for a multitude of writing-related careers.
The first choice is a Graduate Certificate in Online Teaching of Writing, which is tailored to those who see themselves teaching in an online classroom setting as a supplement to their writing careers. Students practice approaches to editing and coaching, learning how to establish a virtual instructor presence and cultivate methods for supporting and engaging students within online writing communities.
Students can also choose the Graduate Certificate in Professional Writing, which highlights the technical and business opportunities available to writers. Students will develop a range of skills, such as copywriting, social media, marketing principles, and/or content generation, learning many of the freelancing skills integral to today's project-driven economy.
All of our courses are taught by accomplished authors and industry professionals who know both the craft and business of creative writing. They will work closely with you to develop both your creative and professional skill set.
MFA Program Thesis
The thesis for the Online MFA in Creative Writing is expected to be a novel-length work of fiction in a genre of your choice. The program focuses on novel-length storytelling, and while we read and celebrate short stories, it is expected your thesis will be a novel (or a novel-in-stories with a unified narrative arc).
Every Southern New Hampshire University Online MFA student graduates the program with a revised fiction manuscript in the genre of their choice, which is completed in a 3-course thesis series. Throughout your tenure in the program, you can either work on a singular idea that you will develop during the 3 thesis courses, or you can begin a new project for your thesis.
It is expected that prior to beginning your thesis courses, you have 15,000 words of your thesis complete (either through prior coursework, independent work or a mix of both). You'll build on that 15,000 word count in Thesis I and Thesis II, and then revise your manuscript during Thesis III. Your thesis instructor will deliver a final edit letter to graduates directly upon the program completion, after which you can decide what level of revision you will complete before pursuing publication.
List of Courses
Courses May Include
MFA in Creative Writing Online
MFA 505
Introduction to the Online MFA
Explore a unique culture and approach to fiction writing at SNHU that embraces practicality, diversity and community. Understand the history and major categories of genre fiction, including the role genre plays for readers, writers, and publishers. Develop techniques for effective workshopping. Discover habits and behaviors that support the creative process and forge ties with a peer and faculty community that support a rewarding writing career.
MFA 507
Advanced Studies in Literature
Study classic and contemporary literature by exploring published authors' usage of creative writing craft elements. Analyze the applications of these storytelling craft elements in published literature, and identify why the literature, as a cohesive whole, is successful. Develop individual approaches to the "writer's toolkit," by employing the craft elements of storytelling into personal works for advancing a career as a creative writer.
MFA 509
Storytelling
Analyze and practice fundamentals of storytelling, including narrative arc, plot, and character development. Deconstruct popular stories in literature and film to understand characteristics of beginnings that hook, tension-building middles and satisfying endings. Refine and polish an original premise through workshop and reflection. Apply techniques to your own stories.
MFA 514
Advanced Studies in Genre Literature
Cultivate an appreciation for several literary genres through the study of various important works, authors, key historical developments, characteristic tropes, and conventions. Prepare for upcoming cross-genre creative writing workshops. Analyze one genre novel for how it fits within the literary landscape in preparation for genre concentration selection. Research market trends to gain a practical grasp of how a genre's history continues to influence popular books today.
MFA 600
The Publishing Ecosystem
Follow the journey of publication from initial manuscript submission to a finished book in a reader's hands. Investigate business models and key roles in the publishing world, learn conventions of submission, and identify networking opportunities. Research the critical organizations, communities, and industry publications and resources unique to a chosen genre.
MFA 602
The Business of Writing
Explore the many methods and strategies that professional writers employ to leverage their creative talents into financially sustaining work. Investigate the many types of writing opportunities available beyond book publishing, and learn how to start and grow a successful freelance business. Research freelance opportunities, learn how to manage a sole proprietorship, and find resources about various industry tools and conventions.
MFA 604
Finding and Reaching an Audience
Develop strategies to find a readership and build an audience. Investigate approaches and tools for building a writer's platform and increasing visibility in a chosen market. Create a customized, multi-faceted plan to cultivate and engage new fans.
MFA 606
Copy and Content Writing
Target a specific readership by applying copywriting and content writing skills. Learn how to write effectively and persuasively for marketing purposes, particularly when crafting book descriptions or book marketing materials, social media posts, email newsletters, and other types of copy. Focus on producing effective headlines and content for search engine optimization purposes.
MFA 608
Editing and Coaching
Define and practice the types of editing and examine their use at different stages of revision. Become familiar with methods of revision and editing in order to apply them to one's own writing and that of their clients. Explore the role of the editor-as-coach, and practice a coaching approach to editing. Learn strategies for building an editing and coaching clientele.
MFA 700
Thesis Writing I
Begin to develop the novel that serves as a thesis for the MFA program. Build a detailed plan that documents the writing process and prepares next steps to be taken toward novel completion. Engage in constructive workshopping, and reflect both on one's place within a literary community and on how one's work fits within the publishing ecosystem. Cultivate self-confidence and practical outreach skills by preparing and presenting an effective "elevator" pitch of a novel.
MFA 701
Thesis Writing II
Continue writing a publication-ready novel following a detailed writing plan toward the completion of a full draft. Work to hone creative craft and critical abilities using constructive workshopping, engaging with peers in productive feedback processes. Develop practical strategies for improving work through revision.
MFA 702
Thesis Writing III (Capstone)
Revise, finalize, and submit a publication-ready novel for the capstone in the MFA program. Assemble a professional portfolio including a query letter and synopsis, accumulated evidence of writing work, and a personally branded website. Reflect critically on one's place within a writing genre, examine influential books and writers, and envision a career in writing in the context of literary citizenship. Demonstrate mastery of program outcomes through a satisfactory/unsatisfactory grade evaluation.
Total Credits: 48
Minimum Hardware Requirements
| Component Type | PC (Windows OS) | Apple (Mac OS) |
| --- | --- | --- |
| Operating System | Currently supported operating system from Microsoft. | Currently supported operating system from Apple. |
| Memory (RAM) | 8GB or higher | 8GB or higher |
| Hard Drive | 100GB or higher | 100GB or higher |
| Antivirus Software | Required for campus students. Strongly recommended for online students. | Required for campus students. Strongly recommended for online students. |
| SNHU Purchase Programs | | |
| Internet/ Bandwidth | 5 Mbps Download, 1 Mbps Upload and less than 100 ms Latency | 5 Mbps Download, 1 Mbps Upload and less than 100 ms Latency |
Notes:
Laptop or desktop?  Whichever you choose depends on your personal preference and work style, though laptops tend to offer more flexibility.
Note:  Chromebooks (Chrome OS) and iPads (iOS) do not meet the minimum requirements for coursework at SNHU. These offer limited functionality and do not work with some course technologies. They are not acceptable as the only device you use for coursework. While these devices are convenient and may be used for some course functions, they cannot be your primary device. SNHU does, however, have an affordable laptop option that it recommends: Dell Latitude 3301 with Windows 10.
Office 365 Pro Plus is available free of charge to all SNHU students and faculty. The Office suite will remain free while you are a student at SNHU. Upon graduation you may convert to a paid subscription if you wish. Terms subject to change at Microsoft's discretion. Review system requirements for Microsoft 365 plans for business, education and government.
Antivirus software: Check with your ISP as they may offer antivirus software free of charge to subscribers.
Tuition & Fees
Tuition rates for SNHU's online degree programs are among the lowest in the nation. We offer a 25% tuition discount for U.S. service members, both full and part time, and the spouses of those on active duty.
Online Graduate Programs
Per Course
Per Credit Hour
Annual Cost for 15 credits
Degree/Certificates
$1,881
$627
$9,405
Degree/Certificates
(U.S. service members, both full and part time, and the spouses of those on active duty)
$1,410
$470
$7,050
Tuition rates are subject to change and are reviewed annually.
Additional Costs:
$150 Graduation Fee, Course Materials ($ varies by course)
Frequently Asked Questions
What can I do with an MFA in Creative Writing?
A well-designed MFA in Creative Writing will build solid writing skills and a foundation in the business of many writing-related careers. You'll learn how to make a living as a professional writer in a variety of fields, from marketing, public relations and content writing to grant writing, publishing and teaching.
Southern New Hampshire University's online MFA in Creative Writing is one such practical, business-focused example. The program teaches students to revise and reflect on their art while learning the print and digital business models, even digital tools, they need to support their creative endeavors.
Graduates of SNHU's program come away knowing how to use business tools like project management software and online freelance editing resources.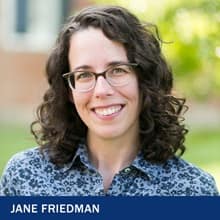 Publishing industry expert and "Publishers Weekly" columnist Jane Friedman points to another important aspect of business-oriented programs – writing in the digital age. Most MFA creative writing programs, she said, "are concerned only with artistic excellence. That's fine up until the point you start thinking about how to build a paying career.
"I have a special interest in how the digital age is transforming writing careers, publishing and storytelling," Friedman said. "Rather than taking a dark view of how the Internet era has affected writers' livelihoods, I'm more interested in how revolutionary change can inspire new business models and how authorship will ultimately evolve."
Can I get an MFA without a BFA?
Yes. SNHU's MFA in Creative Writing requires no specific undergraduate background. You could have a degree in accounting, as long as you have a passion for writing and your writing sample shows potential.
Which university has the best creative writing program?
According to Poets & Writers, in 2018 there were more than 200 MFA in Creative Writing programs throughout the United States. Of those, 158 were full-residency and 64 were low-residency programs.3
Determining which is the best creative writing program comes down to how you answer this question: Which one is best for you?
Once you've narrowed your options by reviewing rankings, school reputations and course offerings, consider the demands on your life: Can you take time off from work to pursue a traditional MFA with a residency requirement? Do you have responsibilities at home that will limit how much time you can devote to your studies? How quickly do you want to earn your degree? And last but not least, what's your budget?
Many elite literary programs require 2-year residency commitments. Some welcome only traditional literary fiction, not a wide range of genres. SNHU's online MFA in Creative Writing can be completed entirely online with no residency requirement. It's also one of the only programs that welcomes genre writers, which means you can hone your craft in an area tailored to your strengths and interests, including, but not limited to, fantasy, science fiction, romance and young adult.
Finally, our program gives you the option to pursue one of 2 graduate writing certificates – online teaching of writing and professional writing – making it a pragmatic choice for a wide variety of career directions.
What is the difference between an MA and an MFA in Creative Writing?
To MA or to MFA? Once you've decided to earn an advanced degree in creative writing, you need to drill down into the specifics to know which option best fits your needs: What do you want to learn? What skills do you want to acquire? What are your career aspirations?
Practically speaking, a Master of Fine Arts differs from a Master of Arts in a few fundamental ways:
MFAs generally have higher credit requirements and take longer to complete
MFAs tend to be more "studio-based" or writing-intensive than MAs, culminating in a manuscript-length thesis
MAs typically have more of an English literature focus, often containing more literary analysis and theory in addition to reading and writing
Read more about MA vs MFA.
Can you teach college with an MFA?
Yes. The MFA is considered a terminal degree, which is similar to professional degrees granted in other fields, such as the PhD or the EdD, according to guidelines established by the College Art Association of America.4 For that reason, most universities view it as qualification to teach creative writing at both the undergraduate and graduate levels.
Can you get an MFA online?
Yes, you can earn your MFA online, but many schools require a face-to-face residency component – meaning time away from your current job and busy schedule.
In fact, SNHU's program is one of the few 100% online MFAs available. The university assembled a who's-who from the world of professional writing to build the program, bringing together authors from a diverse range of genres in the process.
The result is an online MFA program that embraces the perspectives of many different writers and students. No matter the type of fiction they want to write, MFA students will find teachers and fellow students who share their interests.
Are creative writing degrees worth it?
It depends on how you define "worth it." Whether it's an undergraduate creative writing degree or a master's, a degree in the subject is worth pursuing if your goals include becoming a better writer and increasing your chances of successfully publishing your work.
SNHU's online creative writing MFA is designed to teach students how to adapt to an evolving literary and publishing landscape. In their courses, students embrace the digital tools that will help them forge successful writing careers.
Our curriculum creators and faculty also know the road to becoming a successful author is not always easy. That's why our creative writing program has a dual focus:
To help you develop your writing skills while finishing your studies with a novel that's ready to be published.
To give you the tools you need for professional success – no matter where your writing career takes you.
References
Sources & Citations (1, 2, 3, 4)
1 Bureau of Labor Statistics, U.S. Department of Labor, Occupational Outlook Handbook, on the internet at:
https://www.bls.gov/ooh/media-and-communication/writers-and-authors.htm (visited March 18, 2020).
https://www.bls.gov/ooh/media-and-communication/editors.htm (visited March 18, 2020).
https://www.bls.gov/ooh/education-training-and-library/postsecondary-teachers.htm (visited March 18, 2020).
Cited projections may not reflect local and/or short-term economic or job conditions and do not guarantee actual job growth.
2 According to more than 9,200 SNHU online students in survey responses from the fall of 2019.
3 Poets & Writers, on the internet at: https://www.pw.org/content/2019_mfa_index_your_guide_to_more_than_220_programs (visited March 18, 2020).
4 College Art Association of America, Guidelines for the MFA Degree in Art and Design, on the internet at: https://www.collegeart.org/standards-and-guidelines/guidelines/mfa (visited March 23, 2020).