Together, Southern New Hampshire University and Operation Homefront are helping create opportunities for military spouses and their families. As part of this initiative, we sponsor annual gala events across the country, where we award SNHU scholarships to military spouses – so they can transform their lives and the lives of those around them.
Operation Homefront is a national nonprofit organization that provides emergency financial and housing assistance to military spouses and families, including the families of E1-E6 active-duty service members and all wounded warriors. The organization supplies food assistance, auto and home repair, vision care, travel and transportation, moving assistance, essential home items and financial assistance.
Related Articles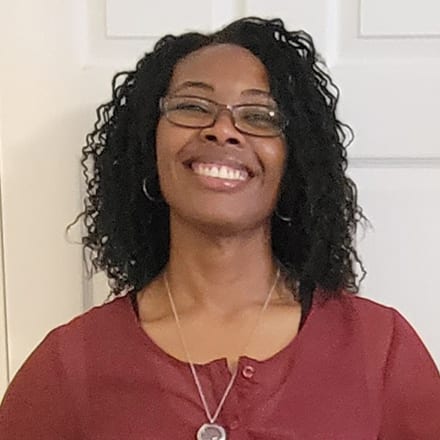 Military spouse Latoya McClary found herself at the bottom of her priority list — something she intends to change. On November 4, SNHU and Operation Homefront awarded McClary with a full-tuition scholarship to begin her bachelor's degree in public health.
Bonnie Conrad recently became the 37th military spouse to receive a full-tuition scholarship to SNHU. Being selected as the Operation Homefront scholarship recipient positions her one step closer to her goal of creating a portable marketing career that supports military spouse business owners.
U.S. Army veteran Nathaniel Lohn has held many titles in his life. He's been an Army medic, musician, teacher and aide to a former U.S. senator, but today he adds a new title to his roster. He's a college graduate. On Aug. 31, SNHU and the USO awarded Lohn his diploma at a graduation celebration.