Celebrating Military Spouses in San Diego: SNHU Awards Scholarships
Nearly 170 military spouses throughout southern California were treated to a gala dinner event sponsored by Southern New Hampshire University (SNHU) in collaboration with Operation Homefront at The Lafayette Hotel ballroom in San Diego, Calif., this past Saturday evening. The special night was planned as a way to say thank you for the service and sacrifice military spouses – the unsung heroes – also provide in supporting military servicemembers as they serve our country – and to award two $5,000 SNHU scholarships to military spouses, who will soon begin their studies online with the university.
This is SNHU's second year in partnering with Operation Homefront, a highly respected nonprofit whose mission is to build strong, stable and secure military families so they can thrive in the communities they've worked so hard to protect. In 2015, SNHU had the honor of sponsoring five Homefront Celebrations across the U.S., awarding five $5,000 scholarships to deserving military spouses.
In 2016, SNHU will sponsor four events throughout the country, awarding two $5,000 scholarship at each. Upcoming events will be held in Norfolk, Va.; Colorado Springs, Colo.; and Killeen, Texas.
Gary Soldato, LTC, U.S. Army (R) and vice president of Military Initiatives at SNHU, presented military spouses Melissa Behnken and Cristina Hannah each with a $5,000 scholarship so they may begin their studies online at Southern New Hampshire University – and continue their education regardless of where military life takes their families.
Shelly Villa, the 2015 $5,000 scholarship recipient at last year's Homefront Celebration, aided Soldato in the presentation of the scholarships and gifts to the women. Villa was also the featured guest speaker at this year's event. She shared her experiences as an online SNHU student, earning her degree in psychology with a concentration in forensic psychology, and encouraged the military spouses in attendance to consider their personal goals, as well as how furthering their education will not only benefit them, but their families.
Pamme Boutselis is a writer and content director in higher education. Follow her on Twitter @pammeb or connect on LinkedIn.
Explore more content like this article
Clinical Mental Health Counseling Faculty Dr. Eric Jett: A Faculty Q&A
January 24, 2020
Dr. Eric Jett didn't enjoy academics and when he found a passion for mental health counseling in college, thought he would spend his career helping his clients. Now he finds himself working in higher education helping to train the next generation of clinical mental health counselors at SNHU.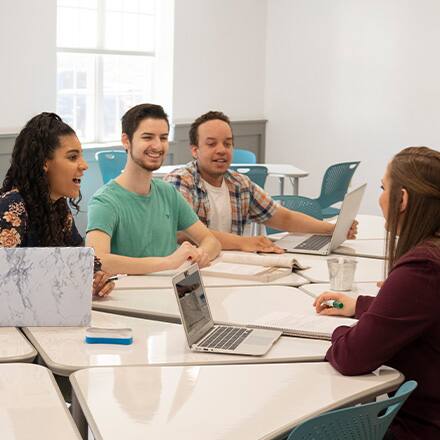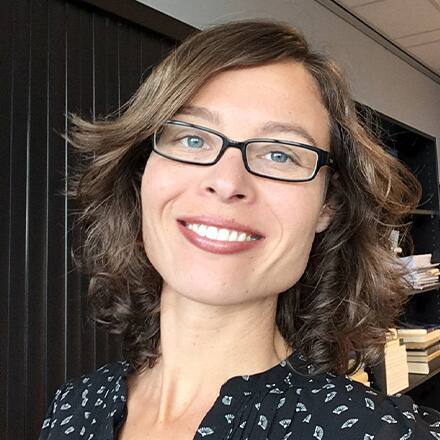 Philosophy Professor Dr. Kiki Berk: A Faculty Q&A
January 17, 2020
Dr. Kiki Berk has spent her career studying philosophy and traveling the world presenting at academic conferences. We asked the associate professor of philosophy at SNHU to share her thoughts on teaching, the importance of education and more as part of our Faculty Spotlight series.