la galaxy partnership leads to new mini pitch and local scholarship
Southern New Hampshire University (SNHU) was on hand in early March for the unveiling of a new mini-pitch at Andrew Jackson Elementary School in Santa Ana, CA, and to present a full scholarship to a deserving member of the local community - all in conjunction with SNHU's partnership with Major League Soccer as well as one of its member clubs, the LA Galaxy.
The mini-pitch is part of the "20 for 20 Mini-Pitch Initiative," a joint commitment made by adidas, MLS WORKS, Southern New Hampshire University and the U.S. Soccer Foundation to create a series of 20 mini-pitches in underserved communities throughout North America.
SNHU President Paul LeBlanc awarded Santa Ana community member Veronica Rodriguez with a full scholarship to pursue her undergraduate degree online at Southern New Hampshire University. This opportunity will enable Rodriguez to be the first college graduate in her family, which is very meaningful not only to her, but her parents as well - it's something she never thought could happen until now.
SNHU's philanthropic partnership with the LA Galaxy and Major League Soccer in deserving communities throughout North America is indicative of the belief the university has in the power of education to transform lives and its mission to provide affordable access to higher education for all.
Explore more content like this article
SNHU in the Southeast: Celebrating Students, Building Community
June 17, 2019
Not a single fish tale was told when Southern New Hampshire University celebrated more than 200 students and alumni on Saturday at Atlanta's Georgia Aquarium. Yet the Oceans Ballroom was awash in personal stories of incredible feats by those special guests.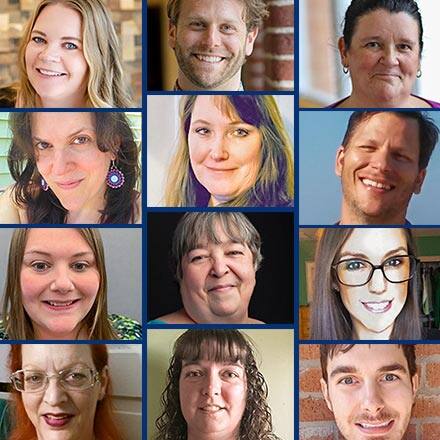 8 Benefits of Being a Student Advisory Board Member
June 13, 2019
Hailing from states near and far, including Massachusetts, Arizona and Colorado, eight Student Advisory Board members spent a long weekend in New Hampshire for their 2019 retreat. During their busy weekend, they reflected on the benefits of being involved in the SAB.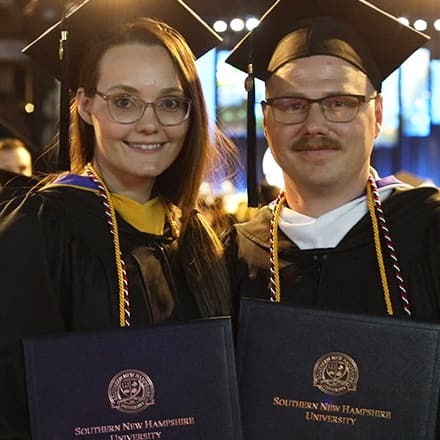 Military Couple Earns Degrees Despite Deployment, Graduates Together
June 11, 2019
Parker and Jessica Bryant had only just enrolled at Southern New Hampshire University when they learned about Parker's deployment. Though the military couple was about to undergo a significant transition, they were determined to continue their degrees together.