Go-Getter Grads
Tenacity pushed some of this year's outstanding SNHU Online graduates to the front of the class. But it was grit that kept them going.
Though a fire destroyed a student's home, she never missed a deadline or compromised her A average.
Another ran a marathon on a Sunday morning, then limped home to complete her schoolwork on time.
And another finished an assignment in her hospital bed the day before giving birth, then completed the rest two days later.
They are among many hardy online students who triumphed over challenges and persevered, all the way to graduation.
Here are some of their stories.
Martine Julmisse-Richardson
If you're a patient undergoing surgery, you couldn't be in more capable or caring hands than Martine Julmisse-Richardson's, a transplant nurse at Cleveland Clinic Florida who is graduating with a B.S. in nursing.
"When I pick up a patient to take them to the operating room, the first thing I tell the family is 'I will take care of them,'" says Julmisse-Richardson, who started her 22-year career as an LPN, advanced to RN and just kept going.
"I've had so many things thrown at me. After I started transplant, I was approached five times by the surgeons asking me to be the coordinator, and I refused. I was already in charge of colorectal, 12 surgeons, all very demanding," she says.
But the sixth time, the department head told her, "You have no choice. You have to do it."
Juggling homework, family and a job that includes international travel to assist at surgeries hasn't been easy. But she never flinched; nor was she ever late turning in her homework.
"I started the program the same day I ran a marathon in Florida. I was at the starting line at 4:30 a.m. It was 35 degrees," she says. "I came home. I couldn't walk. And I had homework due that night."
Elmina Waka
Ask Elmina Waka how she managed to complete her master's degree in management while caring for two young children, giving birth to a third, and working as a residential manager in a group home, and she answers with one word: "Determination."
On a Thursday, the day before her son was born, Elmina asked her husband to bring her laptop to the hospital so she wouldn't miss the deadline for posting her weekly discussions; on Sunday, only two days after her son was born, she completed her last two papers and sent them in on time.
"It was difficult. But if you're determined, you can do it," she says.
It wasn't just a new baby, graduate-level courses, and two kids, ages 5 and 7, that Waka had to manage; at the group home where she works, she supervises a staff of six.
But school took the cake.
"The master's degree, which requires that you dot every 'i' and cross every 't,' was very challenging for me," she says, adding that two things made the difference.
One was her husband's interest and support.
"He was an art student and went into science to do nursing, and he excelled," she says. "He encouraged me."
The other came from her heart.
"Everything depends on how determined you are," she says.
The Slater Sisters
When Janice Slater graduates in May with a master's in English and creative writing, her big sister, Helen Slater, will be finishing her first year of a bachelor's program in human services.
Despite a 15-year age difference and separate majors, you won't find two sisters who have more in common.
"We approach things the same way - head on," says Helen. "We tend to put it off till the last minute and get it all done."
As college students, each has supported the other.
"She's the writer. My essays are my issue," Helen says.
But Janice says that helping Helen has helped her, too.
"She struggles and I tell her, 'It's okay. I just learned some of this. Let me show you,'" Janice says. "It has inspired me to keep going."
If it weren't for Janice, Helen says she might never have found the courage to go back to school after a 30-year lapse.
"I had been putting it off," she says. "I kept saying, 'It's too late.' But my little sister said, 'No, it's not!'"
Janice says her sister needed a push.
"She seemed at a standstill. I felt that now that her daughter was older, Helen had the time, and she was bored and unhappy. I said, 'You can do something to improve yourself that can be measured.'"
Helen gladly returned the favor. When Janice wanted to rework a novel, written so long ago it was stored on a floppy disk, Helen came to the rescue.
"She saved it at the last minute with her floppy disk drive," Janice says. "Otherwise, I'd be working on something else."
Jeremy Wallentin
It took Jeremy Wallentin 17 years to complete his bachelor's degree in history. This followed a lifelong interest in the subject.
"The first time I remember being interested in history, I was in third grade, and my parents took us on a trip to Tennessee to see the battlefields," he says.
Later, there were stories from his great uncles, all World War II veterans, and after high school, a short stint at the community college where he enrolled as a history major but eventually dropped out.
"'You don't like school. You might like this,'" his father told him, suggesting an automotive technician program. "'There's no math. No science. Straight automotive and $50,000 a year.'"
Yet for roughly a dozen years, while Wallentin worked on cars, he also studied history.
"My family will tell you, 'This guy knows more about Napoleon Bonaparte than anyone I know,'" he says.
When he finally enrolled at SNHU to finish his degree, he gobbled up U.S. History, World War II, 1950s America and more as if they were candy.
Now he's setting his sights on a teaching career and couldn't be happier.
"I finished something that I started!" he says. "It was something that I wanted to do for myself and to set an example for my kids."
Will D'Entremont
Some people say that attitude is everything. Will D'Entremont is one of them.
"I don't like not to finish anything," says D'Entremont, who completed his International MBA with a concentration in project management while living and working in Abu Dhabi with his wife and two young daughters. "I like to finish what I start."
A native of Acton, Massachusetts, D'Entremont has been working for UTC Aerospace Systems in the capital of the United Arab Emirates for about four years. He holds a bachelor's degree in engineering and wanted the International MBA to propel his career.
"I was lacking in the technical details of finance, learning on the job," he says. "I thought it was time to go ahead and learn in depth what business is about."
Accomplishing his goal took tenacity. For one thing, there was the nine-hour time difference. For another, there were work, family and school responsibilities to juggle.
"On a summer vacation to Germany and Bavaria, I had a final due. We'd planned the vacation months ahead, and it didn't match up with my schedule," he says. "So in an Airbnb in Rome, in a little apartment, I was working on my tablet. The kids were screaming. It was rough."
But the A he earned was validation.
"I was just thinking of the end result, getting the degree so I would have the tools to succeed," he says. "I was thinking of my family."
Kimberleigh Oliver
If you've ever been tempted to tell the teacher, "The dog ate my homework," consider what Kimberleigh "Kristi" Oliver faced - and overcame - during the fall term.
First, there was the news that her husband would need heart surgery; then, an electrical fire destroyed the family's home while they were out of town meeting with the surgeon. And finally, the family used up the two years of savings put aside for attending Oliver's graduation ceremony to stay in a hotel until they could find more permanent housing.
During all that, Oliver completed three courses and maintained A's in all of them.
Oliver isn't daunted by challenges. As a foster parent for roughly six years, she nurtured 12 children, all with special needs, including psychological issues. Six years ago, she and her husband adopted two boys, now 11 and 12.
"I quit my job to become a foster mom," she says. "Our intention was that we'd have special-needs children with hearing or vision problems.
"It's why I started school: to help them," she says. "I've taken them to professionals who were not helpful. I figured I'd go to school and learn how to help them."
Earning her B.A. in psychology is only the beginning.
"My master's is next, then probably my Ph.D.," she says.
Todd Bonesteel
There are two things that Todd Bonesteel always wanted.
"A bachelor's and a graduate degree were a dream for a long time," he says.
The turning point came after the company where he'd worked for years was sold. New ownership would open doors. But it would also present challenges better met with a college degree.
What he wasn't expecting was how much he would enjoy learning - or how well he would do.
"After the first class, I got an A, and I thought, 'I really enjoyed this class. It probably won't happen again,'" he says. "After two or three, it became my goal to put in the time and get that A."
Juggling schoolwork and a job that involves international travel hasn't been easy. Bonesteel, who is graduating with a 4.0 GPA, says his family's support has lightened the load.
"My family knows that posts are due on Thursday nights, and they give me some space," he says. "There are late nights, Saturdays and Sundays at my desk."
So what's next?
The MBA application is in the works and Bonesteel has his eye on a Ph.D. after that.
"I tell my kids and anyone who will listen, 'Don't ever give up on your dream,'" he says. "Don't give up. Just keep plugging along.' At 54 years old, I'll finally have my bachelor's degree!"
Explore more content like this article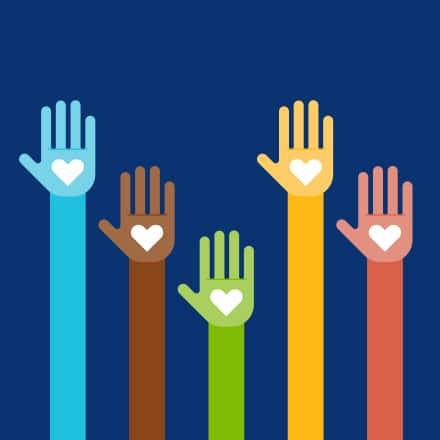 June 21, 2021
SNHU's 2021 Global Days of Service brought attention to a different societal issue each month: hunger, shelter, environmental justice and the pandemic's essential workers. Throughout the four-month-long event, Penmen from across the world shared their stories of service, community and strength.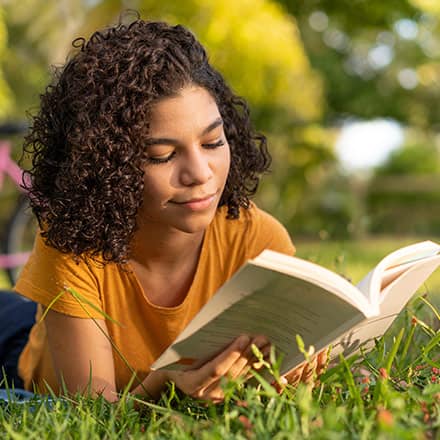 June 18, 2021
If you are searching for book suggestions, look no further: The annual summer reading recommendations have arrived. This year's list features more than 35 selections that span several genres suggested by some of SNHU's academic leaders.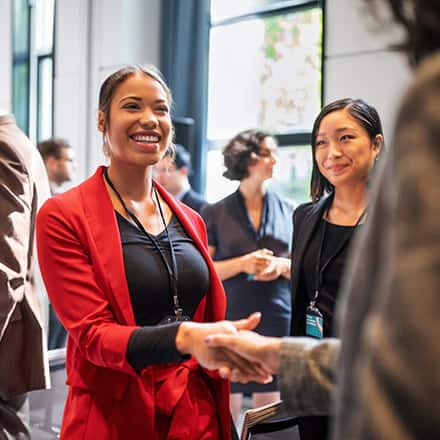 June 04, 2021
The day you receive your diploma from your university is a proud one, marking the culmination of your degree. But, your relationship with the university doesn't have to end there. Alumni are an integral part of a university community and are true advocates for student success.