With Gratitude on National Military Spouse Appreciation Day
Southern New Hampshire University is privileged to partner for the second consecutive year with Operation Homefront, a highly respected nonprofit whose mission is to build strong, stable and secure military families so they can thrive in the communities that they've worked so hard to protect. As part of this partnership, SNHU has once again sponsored homefront celebrations throughout the country to show its support and appreciate for military spouses nationwide. As part of these four special events in 2016, SNHU has presented six $5,000 scholarships thus far to military spouses, with two additional scholarships to be awarded in early June.
Pamela Hughens, a mother of three, photographer and military spouse, is one of the 2016 Operation Homefront scholarship winners. Hughens is returning to school for an online graduate degree, so she may pursue her goal of becoming a high school guidance counselor.
To Hughens and all other military spouses, Southern New Hampshire University offers its gratitude and respect on National Military Spouse Appreciation Day and every day throughout the year. Thank you.
Transcript:
0:00 It's important to me as a mom and military spouse to finish my degree
0:03 so that I can be a role model, for not only my children, but for other military spouses that think they can't do it.
0:09 The scholarship will help me take that first step towards reaching my Master's degree..
0:14 Education is important, especially for military spouses, because we need the education in order to find the careers needed to help support our family.
0:22 I want to go forward with my master's degree in counseling
0:27 so that I can become a high school guidance counselor
0:29 which is really close to my heart because I feel that high school students really need
0:34 somebody there to help them along the way.
0:37 I was once one of the students that needed a shoulder
0:40 and I had a mentor step in and help me and I really want to be that for somebody else.
0:46 Operation Homefront has been wonderful for us.
0:50 They're a wonderful resource for our family and all military families.
0:55 Please join me, ladies and gentlemen, in congratulating our first scholarship recipient, Pamela Hughens.
Explore more content like this article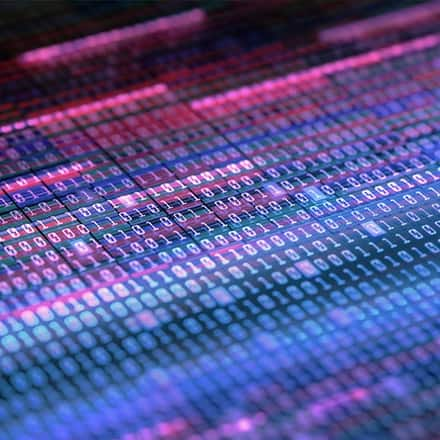 Data Analytics Instructor Paulitia Sheldon: A Faculty Q&A
October 02, 2019
Data analytics instructor Paulitia Sheldon has been teaching Southern New Hampshire University's online students since 2014. This year she was named a recipient of SNHU's 2019 Distinguished Online Teaching award.