Recommended Reading

Recommended Reading

To steal from the old saying, no university is an island. To ensure that we are aware of what is happening in the larger academic universe, the COCE Academics team is constantly reading about key topics and issues and discussing the impact they might have on our decision making, as well as how our strategic decisions might impact higher education.

Here are some of the texts we have read so far and recommend to others:




"Academically Adrift" by Richard Arum and Josipa Roksa

"Change Leadership in Higher Education: A Practical Guide to Academic Transformation" by Jeffrey L. Buller

"College Disrupted" by Ryan Craig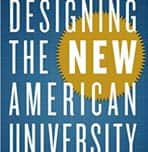 "Designing the New American University" by Michael M. Crow and William B. Dabars




"Good to Great" and "Great by Choice" by Jim Collins




"How Learning Works" by Michael W. Bridges, Michele DiPietro, Susan A. Ambrose, Marsha C. Lovett and Marie K. Norman

"How We Learn" by Benedict Carey




"I love Learning, I Hate School" by Susan D. Blum




"Make it Stick" by Peter C. Brown

"Quick and Nimble" by Adam Bryant

"Reframing Academic Leadership" by Lee G. Bolman and Joan V. Gallos




"Small Teaching" by James M. Lang

"The End of College" by Kevin Carey

"The Five Dysfunctions of a Team" by Patrick Lencioni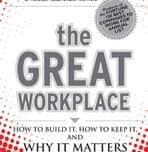 "The Great Workplace" by Michael Burchell and Jennifer Robin
Explore more content like this article
#Neurominute – Forming a Memory
September 20, 2019
Higher education professionals spend our adult lives learning subject matter and becoming experts in content. Another important role for educators is to understand basic elements of the brain and strategies to help student brains learn successfully.
Becoming Mr. Miyagi: Part II
August 29, 2019
Designing next-generation learning experiences means thinking carefully about stackability, distribution channels and team development.
Becoming Mr. Miyagi – Part I
August 21, 2019
This two-part blog will look at some of the factors we at SNHU consider in trying to respond to the public demand for transparency and defined value. Clearly measured program performance with a focus on the user experience are topics in this first part.