Earn an Online English Degree
$330/credit (120 credits)
Transfer up to 90 credits
Choose from a range of courses
Use experiential learning to hone skills
No application fee
No SAT/ACT scores required
Online English Degree Program Overview
If English majors get a bad rap, why did so many of today's greatest minds choose English degrees? Barbara Walters, John Legend, Steven Spielberg – the list goes on and on.
Do you have a talent for diving into a topic and finding intriguing connections? Do you have a natural curiosity, a love for learning and a passion for storytelling? If you answered yes to all of the above, you're a perfect fit for SNHU's online Bachelor of Arts (BA) in English.
As an English major, you'll gain a vital skill set that's highly sought after. That same skill set is also crucial to long-term career growth in virtually any field.
In a wide-ranging study by the National Association of Colleges and Employers, 95.9% of employers consider oral and written communication skills as an essential quality in a prospective hire.1 Though employers are looking for strong communication skills in their employees, only about 41.6% of new hires actually demonstrate proficiency in this area.1 In nearly every industry, the ability to harness the power of the written word has emerged as one of the 21st century's most critical career skills.
Like all liberal arts majors, English degree programs develop enduring skills that transfer easily to nearly every profession. This English degree focuses on many of the most valued skills highlighted in a report by Burning Glass Technologies, including2:
Attention to detail
Creativity and presentation skills
Collaboration and communication
Organization and research
As an English major, you might be asked to interpret implied meaning in a text or support an idea with a logical, organized argument. You might need to proofread a paper or research and document sources. You might make an oral presentation or team up with peers. In each case, you'll be constantly improving these skills throughout your coursework.
Looking to specialize your degree? SNHU offers two concentrations for the BA in English: Literature and Professional Writing.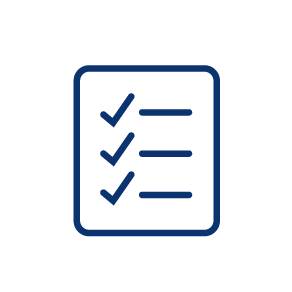 What You'll Learn
Build critical thinking, research and problem-solving skills
Develop cultural literacy across periods and places
Analyze literary form, genre, structure and style
Construct a logical, organized argument
Team up with peers on group projects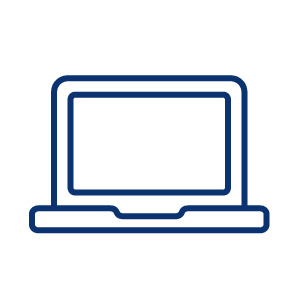 How You'll Learn
At SNHU, you'll get support from day 1 to graduation and beyond. And with no set class times, 24/7 access to the online classroom, and helpful learning resources along the way, you'll have everything you need to reach your goals.
Concentration Options
When you study English at SNHU, you have the option to stay with the general track, and choose from a variety of courses, or you can opt to add a concentration in either Literature or Professional Writing.
Analyze a wide range of literature to help advance your career with a BA in English with a concentration in Literature at SNHU.
This concentration is designed for those interested in literary study, as well as those planning to pursue an MA in English. In this concentration, you'll immerse yourself and become well-versed in literature from multiple time periods and genres.
As a student of the program, you'll develop higher cultural literacy – diving deep into period and place, assessing cultural categories of race, class, gender and orientation, and viewing texts through an historical lens. You'll also practice literary analysis, particularly as it relates to form, genre, structure and style.
By blending your expertise in canonical literature with skills in digital media and professional writing, you'll get the foundation you need to grow your career (and follow your passion).
Career Outlook
Graduates of the BA in English with a concentration in Literature online program may consider roles in content creation, editing, publishing or advertising.
The U.S. Bureau of Labor Statistics projects that media and communication occupations will grow 6% through 2031,4 totaling about 68,600 new jobs over the next decade. The median annual wage for this group was reportedly $62,340 in May 2021.4
Courses may include:
Shakespeare
Popular and Contemporary Fiction
Studies in Drama
Profession of Writing
Expand your professional skill set with a BA in English with a concentration in Professional Writing at SNHU.
This concentration is designed for students interested in technical writing, editing, publishing and web-based careers such as social media editing, copy editing and web development. During a time when branding is on the rise and companies are looking for talented writers to tell their stories, the ability to reach diverse audiences is a highly valuable skill.
As a student in the program, you'll analyze texts to develop logical, organized arguments based in critical thinking and cultural knowledge. You'll also practice collaboration – building your oral and written communication skills to ensure your message is received by a wide range of stakeholders and audiences.
If you're looking to refine your writing chops – and apply them to a successful career – this concentration provides a perfect pathway to help you get there.
Career Outlook
Graduates of the BA in English with a concentration in Professional Writing will be prepared to write in a variety of industries and media.
The U.S. Bureau of Labor Statistics projects that technical writer occupations will grow 6% through 2031.4 The median annual wage for this group was reportedly $78,060 in May 2021.4
Courses may include:
Business Communication
Writing for Public Relations
Technical Writing Communication
Writing for New Media
Career Outlook
This online English degree opens up a diverse range of career choices. You can take the traditional route and go into advertising, marketing or public relations. Or you can choose career paths in many areas, including: human resources, management, sales or nonprofit administration. With additional training and certification, you could also explore teaching as a career path.
Likewise, the program is an excellent springboard for graduate studies in history, political science or a master's closely related to your English degree. Among your options at SNHU are the online master's in communication, online master's in English, online master's in creative writing and online MFA in creative writing.
The online English degree curriculum provides built-in career-enhancing opportunities, including:
Up to 6 credits in experiential learning or internship
33 free electives that let you minor in an area that enhances your marketability, such as project management or professional writing
Even a handful of marketable skills can make a big difference in today's job market. A 2019 study by the Strada Institute for the Future of Work found a consistent trend: Liberal arts majors commonly transition from their first job into high-skill, high-demand careers in marketing, advertising and public relations.3
The Strada study also showed a gainful pattern of career moves among liberal arts majors. Whether starting out in sales, office administration or journalism, large numbers of liberal arts graduates move into marketing, advertising or PR by their third job. Another sizable portion of liberal arts majors shift to management or human resources within the same timeframe.
Both groups tend to reach their peak earning years by their late 30s or early 40s. In fact, according to the Strada study, the income growth of that age group outpaces the majority of other majors, including business, healthcare, social sciences and even STEM degree holders.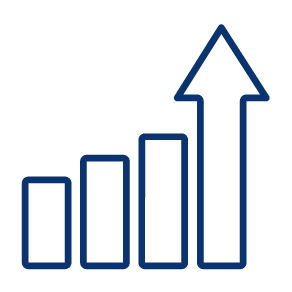 Job Growth
According to the U.S. Bureau of Labor Statistics, overall employment in media and communication roles is projected to grow 6% through 2031.4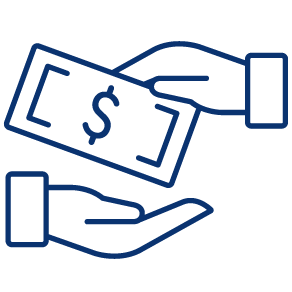 Salary
In 2021, the median annual wage for media and communication roles was $62,340.4
It's important to keep in mind the fast rate of change in today's job market. As automation and artificial intelligence invade the workplace, skills like critical thinking and storytelling will be in even higher demand.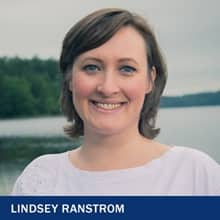 "As more and more jobs become automated, new needs, new jobs and departments that haven't even been conceptualized, will emerge," said Lindsey Ranstrom, an adjunct instructor and former career advisor at SNHU. "It is here that the liberal arts major will excel because of their ability to communicate and story tell."
According to the U.S. Bureau of Labor Statistics, professionals with a bachelor's degree in English may carve out career paths4 in many areas, including:
Copywriter or Content Writer
Copywriters and content writers often work for advertising or marketing firms but can also work as freelance writers. Copywriters develop a craft driven by ideas or concepts. They specialize in writing short copy, such as digital ads, email marketing campaigns and social media marketing. Content writers often write longer pieces such as blog posts, ebooks and white papers.
Public Relations Specialist
Working in public relations, either as a member of a large PR firm or a small private company, means being the main link between a business or agency and the general public. This requires communicating daily with internal and external groups, including customers and reporters. Job responsibilities include writing press releases, looking for opportunities to raise an organization's profile and serving as a spokesperson.
Technical Writer
Technical writers are responsible for the instruction manuals and other materials that communicate complicated technical information to a user. The task of technical writers is to translate specialized technical information into plain language for a general reader. In other words, they have to be able to understand the technical information and processes and then write about them in a non-technical way.
Understanding the numbers
When reviewing job growth and salary information, it's important to remember that actual numbers can vary due to many different factors—like years of experience in the role, industry of employment, geographic location, worker skill and economic conditions. Cited projections do not guarantee actual salary or job growth.
Start Your Journey Toward an Online English Degree
Why SNHU for Your Online English Degree
Flexible
With no set class meeting times, you can learn on your schedule and access online course materials 24/7.
Affordable
As part of our mission to make higher education more accessible, we're committed to keeping our tuition rates low. In fact, we offer some of the lowest online tuition rates in the nation.
Prior coursework could also help you save time and money. SNHU's transfer policy allows you to transfer up to 90 credits toward your bachelor's degree and 45 credits for an associate degree from your previous institutions—that means you could save up to 75% off the cost of tuition. You could also save time and money by getting college credit for previous work experience, or by taking advantage of military discounts and employer tuition assistance if available to you.
Respected
Founded in 1932, Southern New Hampshire University is a private, nonprofit institution with over 160,000 graduates across the country. SNHU is accredited by the New England Commission of Higher Education (NECHE), a regional accreditor, which advocates for institutional improvement and public assurance of quality.
Recently, SNHU has been nationally recognized for leading the way toward more innovative, affordable and achievable education:
U.S. News & World Report named SNHU the 2021 Most Innovative University in the North and one of the nation's "Best Regional Universities"
Awarded the 21st Century Distance Learning Award for Excellence in Online Technology by The United States Distance Learning Association (USDLA)
A $1 million grant from Google.org to explore soft skills assessments for high-need youth
Network
At Southern New Hampshire University, you'll have access to a powerful network of more than 300,000 students, alumni and staff that can help support you long after graduation. Our instructors offer relevant, real-world expertise to help you understand and navigate the field. Plus, with our growing, nationwide alumni network, you'll have the potential to tap into a number of internship and career opportunities.
93.6% of online students would recommend SNHU (according to a 2022 survey with 17,000+ respondents). Discover why SNHU may be right for you.
Opportunities
You'll be part of a vibrant community excited about the many avenues to explore creative writing and literature at SNHU:
The Penmen Review, our online journal that accepts submissions 12 times a year
Word for Word, a bimonthly livestream event featuring published writers reading from their work
Fall Fiction Contest, a short-story competition that offers Southern New Hampshire University scholarships among its prizes
Student Writers Spotlight, a livestream reading showcasing the best of creative writing students
Expanding access to quality higher education means removing the barriers that may stand between you and your degree. That's why you can apply at any time and get a decision within days of submitting all required materials:
Completed free undergraduate application
Prior transcripts, which we can retrieve at no cost to you
Test scores are not required as part of your application
Acceptance decisions are made on a rolling basis throughout the year for our 6 (8-week) undergraduate terms.
If you're ready to apply, follow these simple steps to get the process going:
If you have questions or need help filling out your application, call 1.888.387.0861 or email enroll@snhu.edu.
Learn the Skills You Need To Succeed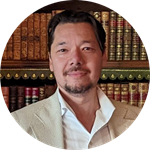 Dr. Christopher Lee, SNHU associate dean of liberal arts
"I think people don't think as widely as they might about areas they can go into with an English degree. Every professional career wants you to read something and have a comprehensive understanding of the material. Those are all the things that are learned studying English."
Courses & Curriculum
Our online English degree courses are taught by accomplished instructors with deep industry insights and a passion for literary pursuits. Many are published authors. Some specialize in genres such as medieval literature or young adult fiction.
The curriculum includes a mix of literature and writing courses. Dr. Christopher Lee, SNHU associate dean of liberal arts, points out that by reading great literature, students learn about other cultures and develop emotional intelligence and empathy. "There's a large amount of self-knowledge you also gain," he said. "You learn about yourself. You learn about humanity and history."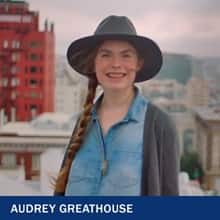 Anchored by a curriculum that encourages collaboration, students also learn from each other. Audrey Greathouse '15 earned her online English degree at SNHU and later went on to publish a bestselling novel, "The Neverland Wars." She credits the program's curriculum and her instructors with a large part of her success.
"With open arms and a brilliantly simple application process, SNHU welcomed me to a program that challenged me to think for myself, and think a lot!" said Greathouse.
Greathouse also attributes her success to the peer group she got to know throughout her studies. "For almost 3 years now, I have worked with the most ideologically tolerant and intellectually diverse collection of students I've ever known," she said. "With manageable, but deeply intellectually challenging course loads in every class, I really do feel that I had an opportunity here that I wouldn't have had with any other institution in the country."
Curriculum Requirements & Resources
Degree-Specific Courses
Students have a wide range of freedom in choosing which literature courses are most appealing to them. Among the more popular options are World Mythology, Nature Writers and The Black Literary Tradition. This program also gives you a choice of creative writing workshops, including Playwriting Workshop, Poetry Writing Workshop, Fiction Writing Workshop and Nonfiction Writing Workshop.
General Education
All undergraduate students are required to take general education courses, which are part of SNHU's newly redesigned program, The Commons. The goal of The Commons' curriculum is to empower you with some of the most in-demand skills, so you can succeed not only in your academic career, but in your personal and professional life too.
Technology Resources
We provide cloud-based virtual environments in some courses to give you access to the technology you need for your degree – and your career. Learn more about our virtual environments.
Earn Math Credits
Save time and tuition with our Pathways to Math Success assessments. Depending on your scores, you could earn up to 12 math credits – the equivalent of 4 courses – toward your degree for less than $50 per assessment. For additional information, or to register for a Pathways to Math Success assessment, contact your admission counselor or academic advisor today.
Full Course Catalog
View Full Curriculum in the Catalog
BA in English
List of Courses
Courses May Include
BA in English Online
ENG 350
The English Language
This course is an introduction to the following topics in English linguistics: history of English, etymology, vocabulary (morphology), phonology, dictionaries, syntax, semantics, dialects, discourse analysis, and child language acquisition. The course is designed for students who want to learn about the English language as preparation for teaching, or for becoming better writers, or for studying literature. Students will have the opportunity to research, write about, and present on a linguistic topic of individual interest such as the language of advertising or propaganda.
ENG 401
Profession of Writing
This course provides students with guidance in their professionalization, including topics such as career paths, resumes, and internships. The course will utilize Career Center resources and will include networking opportunities, interview practice, internship application experience, and job application guidance. Students will come out of the class with a sense of how to leverage their strengths as readers and writers on the job market.
LIT 300
Literary Theory
This course is an introduction to the major schools of contemporary critical theory, and an examination of principal exponents of these theories. The student will become familiar with the most important features of psychoanalytic criticism, Marxism and feminism and examine the meaning of structuralism and post-structuralism. In addition, the course affords an opportunity to practice applying the theories to specific literary texts.
LIT 319
Shakespeare
Students in LIT 319 study selected Shakespearian comedies, tragedies and chronicle plays. The course also provides the students with a general overview of the Elizabethan era and the world in which Shakespeare lived and worked.
LIT 399
Literature in the Digital Age
This course is an introduction to the digital humanities and gives students project-based experience with tools and methodologies for digital editing, publishing, data visualization, or archival work with literary and cultural texts. No prior knowledge of coding or digital tools is required. Projects will be determined by student interests and will develop collaboratively. Recommended for students in their final year of study.
Total Credits: 120
Minimum Hardware Requirements
| Component Type | PC (Windows OS) | Apple (Mac OS) |
| --- | --- | --- |
| Operating System | Currently supported operating system from Microsoft. | Currently supported operating system from Apple. |
| Memory (RAM) | 8GB or higher | 8GB or higher |
| Hard Drive | 100GB or higher | 100GB or higher |
| Antivirus Software | Required for campus students. Strongly recommended for online students. | Required for campus students. Strongly recommended for online students. |
| SNHU Purchase Programs | | |
| Internet/ Bandwidth | 5 Mbps Download, 1 Mbps Upload and less than 100 ms Latency | 5 Mbps Download, 1 Mbps Upload and less than 100 ms Latency |
Notes:
Laptop or desktop?  Whichever you choose depends on your personal preference and work style, though laptops tend to offer more flexibility.
Note:  Chromebooks (Chrome OS) and iPads (iOS) do not meet the minimum requirements for coursework at SNHU. These offer limited functionality and do not work with some course technologies. They are not acceptable as the only device you use for coursework. While these devices are convenient and may be used for some course functions, they cannot be your primary device. SNHU does, however, have an affordable laptop option that it recommends: Dell Latitude 3301 with Windows 10.
Office 365 Pro Plus is available free of charge to all SNHU students and faculty. The Office suite will remain free while you are a student at SNHU. Upon graduation you may convert to a paid subscription if you wish. Terms subject to change at Microsoft's discretion. Review system requirements for Microsoft 365 plans for business, education and government.
Antivirus software: Check with your ISP as they may offer antivirus software free of charge to subscribers.
University Accreditation
Southern New Hampshire University is a private, nonprofit institution accredited by the New England Commission of Higher Education (NECHE) as well as several other accrediting bodies.
Tuition & Fees
As a private, nonprofit university, we're committed to making college more accessible by making it more affordable. That's why we offer some of the lowest online tuition rates in the nation.
We also offer financial aid packages to those who qualify, plus a 30% tuition discount for U.S. service members, both full and part time, and the spouses of those on active duty.
| Online Undergraduate Programs | Per Course | Per Credit Hour | Annual Cost for 30 credits |
| --- | --- | --- | --- |
| Degree/Certificates | $990 | $330 | $9,900 |
| Degree/Certificates (U.S. service members, both full and part time, and the spouses of those on active duty)* | $693 | $231 | $6,930 |
Tuition Rates are subject to change and are reviewed annually. *Note: students receiving this rate are not eligible for additional discounts.
Additional Costs No Application Fee, Course Materials ($ varies by course)
Frequently Asked Questions
Can I get an English degree online?
Absolutely! In many ways, earning an English degree online resembles the traditional campus experience very closely. Compare curricula at any given school, and you'll likely find both the on campus and online versions involve plenty of reading and writing along with lively discussions and peer reviews.
But there are clear advantages to pursuing your English degree online, affordability and accessibility primary among them. Tuition rates for Southern New Hampshire University's online programs, for example, are among the lowest in the nation.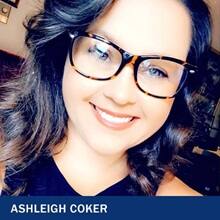 Your 100% online English degree also gives you the flexibility to create your own schedule. Instead of specific class times, you'll participate through weekly online assignments and discussion boards. This enables you to fit in each week's assignments around work, family and other obligations as needed.
For Ashleigh Coker '21, the flexibility of earning her degree online is exactly what drew her to the program in the first place. "I needed a school that would work with me in terms of understanding I had a full-time teaching job and I needed to have flexible hours to complete my course work," Coker says.
Finally, you'll be part of a vibrant literary community that features a monthly online student journal, an annual fiction contest and regular livestream reading events.
What can you do with an English degree?
Gone are the days when English majors had 3 choices – teach, go to graduate school or throw on an apron and learn how to make lattés.
According to a recent study by the National Association of Colleges and Employers, prospective hires with strong oral and written communication skills are in high demand across all sorts of industries. The same study notes that employers are only seeing about 41.6% of their employees demonstrating these skills proficiently.1 Earning your degree in English could help you develop the skills employers are looking for and set you apart from other job candidates.
Ashleigh Coker '21 has already noticed the difference her degree has made in her own career. "I believe that my degree from SNHU does make me stand out more than some of my colleagues who went to different universities. I see myself standing tall and confident and believe the education I received makes me stand out," says Coker.
Today, most English majors go into advertising, marketing and public relations, fields where demonstrated proficiency in organization, communication and writing are critical. Those also happen to be the skills employers request most often.
But many graduates with English degrees find their skills translate equally well to educational product design, human resources, nonprofit administration or sales.2 Solid writing skills are particularly prized in sales, where closing deals depends on strong proposals and compelling pitches. Students interested in writing careers may benefit from our concentration in Professional Writing.
What are the subjects in BA English literature?
Generally, you can expect a third of your coursework to fall into the general education category, which includes foundation courses in English composition as well as requirements in math, science and the humanities. Arts and sciences courses, major courses and free electives make up the balance.
Major courses in SNHU's online English degree feature coursework in theory and practice, including:
World Mythology
Nature Writers
Multi-Ethnic Literature
Gender and Text
The Black Literary Tradition
Your English program also gives you a choice of creative writing workshops:
Playwriting
Poetry writing
Fiction writing
Nonfiction writing
The program also offers up to 6 credits in experiential learning or internship and 33 free electives in subjects like digital advertising or public relations, which let you focus your studies on highly marketable areas. You can also specialize your degree with one of our two concentrations: Professional Writing or Literature.
How many years is an English degree?
Generally speaking, it takes 4 years to complete an undergraduate English degree. But the answer to this question often comes down to the individual, plus 3 common factors in everyone's life – time, cost and work/family obligations.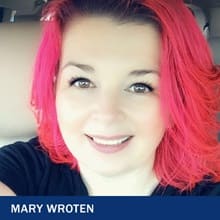 At SNHU, many students complete the 120-credit online English degree in 4 years, although it's not unusual to find students who finish faster. Many of those students have credits from previous coursework to apply, and you'll want to note that Southern New Hampshire University has a generous transfer policy. We accept up to 90 transfer credits, or the equivalent of 30 courses. And with 33 free electives, our online English degree offers significant flexibility to apply credits earned elsewhere.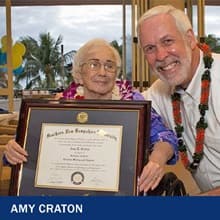 Just taking that first step toward your bachelor's degree? You're not alone, and it's never too late to start. Mary Wroten '18 had just turned 40 when she enrolled in SNHU's online creative writing degree program. A year later, she won our 4th Annual Fall Fiction Contest. And Amy Craton '16 holds the record for being our oldest graduate. She earned her online English degree at the age of 94 with a perfect 4.0 GPA.
Is an English degree worth it?
According to the U.S. Bureau of Labor Statistics, demand is steady and wages are higher than average for media and communication professionals, a category in which many graduates with a bachelor's degree in English find employment.4 Typical entry-level roles include:
Advertising and promotions specialists
Content writers and editors
Fundraisers
Interpreters and translators
Public relations specialists
Technical writers
The BLS projects 6% overall job growth through 2031.4 Median annual wages for media and communication occupations remain higher than the wage for all occupations at $62,340 as of May 2021.4 Public relations specialists and technical writers command the highest pay, with median annual wages of $62,800 and $78,060, respectively.4
Is a BA in English tough?
Studying English at the college level can be demanding, but it offers a significant upside. BA in English majors gain one of the professional world's most valuable skill sets: critical thinking and strong written and oral communication skills. They also gain vital life skills.
Michelle Shreeve '15G '16G, who earned both an MA in Creative Writing and a master's in English at SNHU and published her first book in 2018, testifies to the rigors of the writing life.
"I always heard that being a writer was hard, but I didn't realize how hard until I started rolling with it," she said. "What's ironic is the writing part is always the easiest (for me, at least). The hardest part is the editing, the approval, the deadlines (and) the publishing process. Just writing, simply writing, is the most enjoyable and most natural part for me."
Shreeve said she also wishes she understood the full impact of rejection. "I will admit, getting rejected a lot can take a negative toll on you," she said. "It took me a while to grow (a) thick skin, but now I welcome rejection as a way to try and turn my writing up a notch."
Related Articles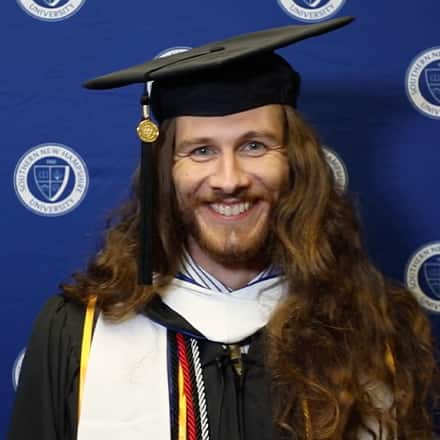 Lawrence Michael Mazza II traveled from Florida to New Hampshire to celebrate earning his bachelor's in English and creative writing. And he was celebrating another accomplishment, too — the start of his new career as a middle school English teacher.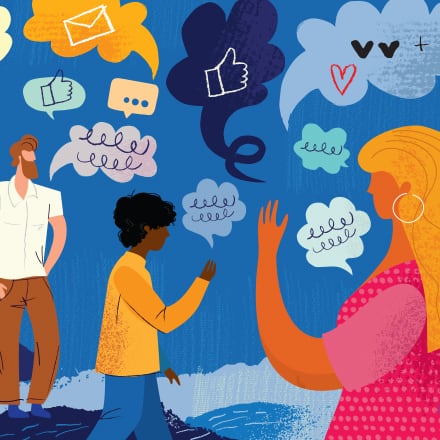 Everyone has their own communication style. Knowing what these styles look like — and how to identify them — can help you better communicate and work with other people. Learn how to leverage communication styles to communicate successfully across different mediums and cultures.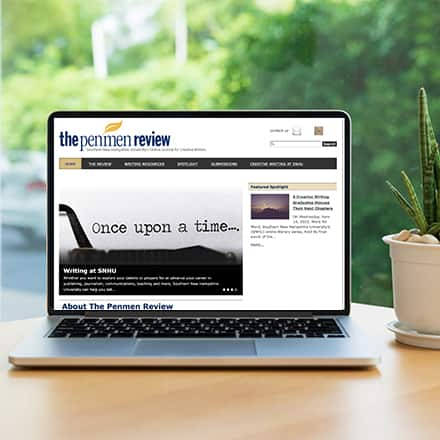 Southern New Hampshire University's online creative writing journal, The Penmen Review, publishes beginners and bestsellers alike. This year marks more than a decade since its inception. 
References
Sources & Citations (1, 2, 3, 4)
1National Association of Colleges and Employers, "Employers Rate Career Competencies, New Hire Proficiency," on the internet, at https://www.naceweb.org/career-readiness/competencies/employers-rate-career-competencies-new-hire-proficiency/ (viewed April 14, 2023).
2Burning Glass Technologies, "The Human Factor: The Hard Time Employers Have Finding Soft Skills," on the internet, at https://www.burning-glass.com/wp-content/uploads/Human_Factor_Baseline_Skills_FINAL.pdf (viewed April 14, 2023).
3Strada Institute for the Future of Work, "The Real, Long-term Career Outcomes of Liberal Arts Grads," on the internet, at https://www.economicmodeling.com/2019/01/15/the-real-long-term-labor-market-outcomes-of-liberal-arts-grads/ (viewed April 14, 2023).
4Bureau of Labor Statistics, U.S. Department of Labor, Occupational Outlook Handbook, on the internet, at:
https://www.bls.gov/ooh/media-and-communication/home.htm (viewed April 14, 2023).
https://www.bls.gov/ooh/media-and-communication/public-relations-specialists.htm (viewed April 14, 2023)
https://www.bls.gov/ooh/media-and-communication/technical-writers.htm (viewed April 14, 2023)
Cited projections may not reflect local and/or short-term economic or job conditions and do not guarantee actual job growth.