Earn Your Communications Degree
$320/credit (120 total)
Transfer up to 90 credits
No application fee or SAT/ACT scores required
Gain workplace skills
24/7 online access to the classroom
Median annual salary of $62,340 for media and communication occupations1
Online Communication Degree Program Overview
Earn your Bachelor of Arts (BA) in Communication at Southern New Hampshire University, and open the door to possibility.
From journalism, social media and new media, to professional writing, public relations and advertising – as well as positions far beyond the traditional scope of communication roles – earning your online communications degree allows you to strategize and convey your ideas effectively.
Throughout the communication degree online program, you can gain the knowledge, competencies and confidence needed to be successful in a communication industry that's rapidly changing. You'll learn new practices and methodologies from experts while having the chance to work in a collaborative, hands-on environment.
At SNHU, you'll work toward your online communication degree over 8-week terms. With 24/7 login access, you'll have the freedom to learn new skills around your own schedule. In addition to being flexible, Southern New Hampshire University is affordable and accredited – and we're here to help take you places in your career.
Learn how to:
Communicate – orally, visually and through the written word
Analyze and recommend strategies
Use communication tools to spread your messages
Think creatively and critically
You can also choose from career-focused concentrations to tailor your program more closely to your goals. Or, if you prefer to acquire a broad skill set, you can choose from a wide range of communication courses.
Get a Head Start on Your Master's
Another benefit to earning your communications degree online is that you have the option to choose up to 2 graduate-level communication courses and dually apply them to both your bachelor's and master's degrees. SNHU's online master's in communication provides advanced training in areas like public relations and new media.
Communications Career Outlook
The online communication degree prepares you for a career in industries such as new media, advertising, professional writing, communication, broadcast and public relations.
Career opportunities include:
Account executive.

Serve as a liaison to clients and an agency team to ensure strategies are brought to life through marketing and advertising execution. With this degree, you can learn to become the link that ensures projects meet clients' needs.

Copywriter. Persuade and educate audiences to purchase your products or services by crafting messaging that highlights their benefits. An online communications degree can help you write copy that meets marketing strategies.
Journalist. From reporters to podcasters, the digital world has brought more opportunities to inform audiences and report the news. Your communication degree gives you insight into writing, distribution and ethics.
Social media specialist. Plan and execute the messages for your audience's favorite social platforms. With your degree, you'll learn ideas for increasing brand awareness and building relationships with your customers.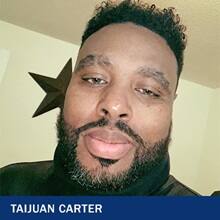 The median annual salary for media and communication occupations in May 2020 was $61,310, which was higher than the median annual wage for all occupations.1
No matter what career path you choose to take after graduation, one thing is certain - you'll be ready to start the next chapter in your career. The BA in Communication program provides students, like TaiJuan Carter '21, with a unique opportunity to develop the knowledge and skills employers look for through hands-on learning.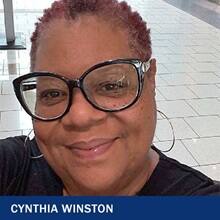 "My SNHU degree... has prepared me for the various aspects of what the various companies and/or organizations are expecting and looking for. When comparing this to my colleagues, a variety of them have not had the hands-on experience that SNHU provides within their module-based learning," said Carter.
For Cynthia Winston '21, earning her degree changed her whole mindset.
"For the first time in my career, I feel like I fit," she said. "My manager wants me to work in areas that my degree would be beneficial, and I know what I want to do and where I want to land."
Read more about what you can do with a communication degree.
Start Your Journey Toward an Online Communications Degree
Why SNHU for Your BA in Communication
Flexible
With no set class meeting times, you can learn on your schedule and access online course materials 24/7.
Affordable
Take advantage of some of the lowest online tuition rates in the nation, plus financial aid for those who qualify. We also make it easy to transfer to SNHU by accepting up to 90 credits from your previous institution.
Respected
Founded in 1932 as an accounting school, Southern New Hampshire University is a private, nonprofit institution with over 100,000 graduates across the country. SNHU is accredited by the New England Commission of Higher Education (NECHE), which advocates for institutional improvement and public assurance of quality.

Recently, Southern New Hampshire University has been nationally recognized for leading the way toward more innovative, affordable and achievable education:
"Most Innovative" regional university honors from U.S. News & World Report each year since 2015
A $1 million grant from Google.org to explore soft skills assessments for high-need youth
Recognition as a 2017 Digital Learning Innovator by the Online Learning Consortium
Network
As a Southern New Hampshire University student, you'll have access to a powerful network of more than 200,000 peers, alumni and staff that can help support you long after graduation. Our instructors offer relevant, real-world expertise to help you understand and navigate your industry. Plus, with our growing, nationwide alumni network, you'll have the potential to tap into a number of internship and career opportunities.
96.5% of students would recommend SNHU.2 Discover why SNHU may be right for you.
Part of our mission to expand access to quality higher education means removing the barriers that may stand between you and your degree. That's why you can apply at any time and get a decision within days of submitting all required materials.
Acceptance decisions are made on a rolling basis throughout the year for our 6 (8-week) undergraduate terms.
Simply contact an admission counselor, who can help you explore financial options, answer all your questions and walk you through the application process. Start by:
Test scores are not required as part of your application.
Courses & Curriculum
Courses in our communication degree online program can help you develop and hone your critical thinking, writing, research and analysis skills. As emerging technology continues to change the way we learn and communicate with each other, effective written and verbal skills will become more important than ever before.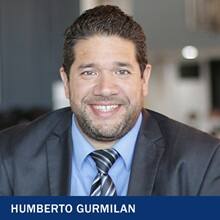 The flexibility of SNHU's online communications degree allows you to choose between selecting one of four job-specific concentrations or taking advanced courses in the areas that best serve your career goals.
The curriculum in our BA in Communication program - taught by experienced instructors such as Telemundo, NFL and MLB anchor Humberto Gurmilan - covers a wide range of topics, offering communication theory and industry-specific knowledge you can use to develop your ability to strategize and deliver effective messages.
"I pay more attention to how I communicate," said Cynthia Winston '21. "I need to be truthful, know my audience, be trustworthy and make sure people feel heard."
Throughout the program, you'll have the opportunity to learn from inspiring instructors who not only have real-world experience in the industry - but are also committed to helping you earn your degree.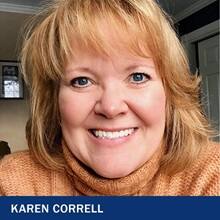 "Having professors that love what they teach and love to teach is the best way to learn and I feel grateful that I experienced both," said Karen Correll '21.
Curriculum Requirements & Resources
General education program:

All bachelor's students are required to take general education classes. Through these foundation, exploration and integration courses, students learn to think critically, creatively and collaboratively, giving you the edge employers are looking for.

Technology resources: We provide cloud-based virtual environments in some courses to give you access to the technology you need for your degree – and your career. Learn more about our virtual environments.
Earn math credits for what you already know: Save time and tuition with our Pathways to Math Success assessments. Depending on your scores, you could earn up to 12 math credits – the equivalent of 4 courses – toward your degree for less than $50 per assessment.
List of Courses
Courses May Include
BA in Communication Online
COM 213
Public Speaking and Presentation Skills
In this course, students will develop the public speaking and presentation skills needed for the creation and dissemination of communication messages across various channels, for various purposes, and aimed at various audiences. They will create and refine communication messages based on various criteria, including the relevancy of sources and information, business and organizational goals, formats of various media channels, as well as the needs and requirements of various audiences. Students will also deliver communication messages and projects to various stakeholders, both internal and external to an organization, through the successful implementation of their public speaking and presentation skills.
COM 229
Visual Communication and Design
In this course, students will apply fundamental design principles and communication technologies to the creation and dissemination of messages across multiple formats and channels. Students will also analyze the effectiveness of communication messages and projects in relation to their use of basic design principles and technologies, as well as to their alignment to project goals
COM 311
Social Media Strategy
In this course, students will develop social media strategies as a means of communicating various messages to diverse, targeted audiences, and across multiple social media platforms. They will analyze and integrate information and feedback from social media metrics to make appropriate adjustments and refinements to social media messages. Additionally, students will leverage fundamental social media marketing strategy concepts to create engaging content and communications.
COM 321
Global Communication
In this course, students will critically engage with the issues and problems surrounding globalization and the production, distribution, and consumption of various global communications. They will apply an understanding of and sensitivity to various cultural, social, political, and economical issues to the analysis and creation of global and intercultural communications. Additionally, students will leverage the principles of global citizenship when interacting with various forms of global and intercultural communications.
COM 326
Strategic Storytelling
In this course, students will examine the role of communication messages as a form of strategic storytelling for entertainment and informational purposes. They will analyze how culture influences, and is influenced by, the creation and consumption of communication messages. Students will also apply storytelling concepts in the creation and dissemination of communication messages for various purposes.
COM 431
Organizational Branding
In this course, students will examine how organizations brand themselves, as well as the role of branding in creating and disseminating communications. They will evaluate how audience needs and internal and external stakeholder requirements impact the development and maintenance of an organization's brand. Students will also gain hands-on experience in creating, building, and maintaining a brand.
Total Credits: 120
Communication Technical Requirements
Required Hardware:
The requirements below are listed for Photoshop, Illustrator and InDesign. Given that current system requirements can change without notice from Adobe, it is best to consult the most up-to-date requirements on the Adobe website.
| Component Type | Mac Specifications | PC Specifications |
| --- | --- | --- |
| Operating System | MacOS® version 10.15 (Catalina), MacOS version 10.14 (Mojave) or 10.13 (High Sierra) | Microsoft® Windows 10 Professional operating system |
| Processor | Multicore Intel processor with 64-bit support | Intel® Pentium® 4 or AMD Athlon® 64 processor; 2 GHz or faster processor |
| Memory | A minimum of 16GB of RAM is required, but 32GB is highly recommended and will become increasingly necessary with each annual release of new versions of Adobe applications | A minimum of 16GB of RAM is required, but 32GB is highly recommended and will become increasingly necessarily with each annual release of new versions of Adobe applications |
| Storage | 4 GB or more of available hard-disk space for installation; additional free space required during installation (cannot install on a volume that uses a case-sensitive file system) | 3.6GB free disk space |
| Display | 1024 x 768 display (1280x800 recommended) with 16-bit color and 512 MB or more of dedicated VRAM; 2 GB is recommended | 1024 x 768 display (1280x800 recommended) with 16-bit color and 512MB or more of dedicated VRAM; 2 GB is recommended |
| Graphics | OpenGL 2.0-capable system and 32-bit video card | OpenGL 4.x-capable system and 32-bit video card |
Video Communication Platform:
Mac or PC desktop or laptop (not a mobile device or tablet)
Webcam
Microphone
Required: At least 1 Mbps upload/download speed
Learn more about our detailed technical requirements
Minimum Hardware Requirements
| Component Type | PC (Windows OS) | Apple (Mac OS) |
| --- | --- | --- |
| Operating System | Currently supported operating system from Microsoft. | Currently supported operating system from Apple. |
| Memory (RAM) | 8GB or higher | 8GB or higher |
| Hard Drive | 100GB or higher | 100GB or higher |
| Antivirus Software | Required for campus students. Strongly recommended for online students. | Required for campus students. Strongly recommended for online students. |
| SNHU Purchase Programs | | |
| Internet/ Bandwidth | 5 Mbps Download, 1 Mbps Upload and less than 100 ms Latency | 5 Mbps Download, 1 Mbps Upload and less than 100 ms Latency |
Notes:
Laptop or desktop?  Whichever you choose depends on your personal preference and work style, though laptops tend to offer more flexibility.
Note:  Chromebooks (Chrome OS) and iPads (iOS) do not meet the minimum requirements for coursework at SNHU. These offer limited functionality and do not work with some course technologies. They are not acceptable as the only device you use for coursework. While these devices are convenient and may be used for some course functions, they cannot be your primary device. SNHU does, however, have an affordable laptop option that it recommends: Dell Latitude 3301 with Windows 10.
Office 365 Pro Plus is available free of charge to all SNHU students and faculty. The Office suite will remain free while you are a student at SNHU. Upon graduation you may convert to a paid subscription if you wish. Terms subject to change at Microsoft's discretion. Review system requirements for Microsoft 365 plans for business, education and government.
Antivirus software: Check with your ISP as they may offer antivirus software free of charge to subscribers.
Tuition & Fees
As a private, nonprofit university, we're committed to making college more accessible by making it more affordable. That's why we offer some of the lowest online tuition rates in the nation.
We also offer financial aid packages to those who qualify, plus a 30% tuition discount for U.S. service members, both full and part time, and the spouses of those on active duty.
| Online Undergraduate Programs | Per Course | Per Credit Hour | Annual Cost for 30 credits |
| --- | --- | --- | --- |
| Degree/Certificates | $960 | $320 | $9,600 |
| Degree/Certificates (U.S. service members, both full and part time, and the spouses of those on active duty)* | $675 | $225 | $6,750 |
Tuition Rates are subject to change and are reviewed annually. *Note: students receiving this rate are not eligible for additional discounts.
Additional Costs No Application Fee, $150 Graduation Fee, Course Materials ($ varies by course)
Frequently Asked Questions
Can you get a communication degree online?
Yes. Studying communication online is an ideal way to learn more about the subject – especially considering the digital tools and platforms that are crucial to the field today.
In an online BA in Communication program, you'll go through the same type of curriculum and learn the same skills that you'd experience in a brick-and-mortar program, such as how to:
Communicate effectively
Shape messaging through strategy
Problem-solve through creative and critical thinking
Master communication tools
Southern New Hampshire University communication graduates have found success in many organizations and industries after they've graduated. Your online degree also positions you well for graduate school, should you choose to pursue a master's in communication or another master's-level program.
Is a communication degree worth it?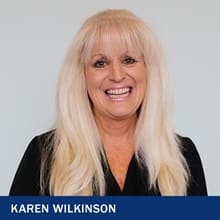 Yes, a communication degree is worth it. Because it covers a broad range of topics, job opportunities are plenty. Employment in media and communication occupations is projected to grow 14% from 2020 to 2030, which is faster than the average for all occupations, and will result in about 151,500 new jobs. Demand for media and communication occupations is expected to arise from the need to create, edit, translate and disseminate information through a variety of different platforms1.
Additionally, the median annual wage for media and communication occupations (such as announcers, interpreters and translators, and technical writers) was $61,310 in May 2020, which was higher than the median annual wage for all occupations of $41,950.1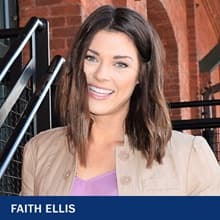 "Communication touches every field," said Dr. Karen Wilkinson, associate dean of liberal arts at SNHU. "The ability to communicate effectively and efficiently with others is a coveted skill set in every workplace environment."
For Faith Ellis '21, earning her BA in Communication degree gave her so much more than just career opportunities. "My degree [has] brought me confidence, a wealth of knowledge and helped me mature and critically think through issues," said Ellis.
What do you learn as a communication major?
Courses in our online degree program are designed to build your communication skills: oral, written and visual. In addition, the program can develop your savvy in:
Branding
Global communication
Law and ethics
Presentation skills
Strategic storytelling
You'll have a variety of electives to choose from to round out your degree. Some of these include courses like:
Crisis Communication
Digital Graphic Design for the Web
Digital Photography
Electronic Public Relations
Introduction to Screenwriting Workshop
Leadership and Team Building
Social Media Marketing Strategy
Web Site Design
If you know there's an area of communication you'd like to focus on, opt out of choosing your own electives and add a concentration to your online communication degree. A specialized degree lets you learn even more in a specific area of the field.
For example, we offer concentrations in business communication, new media, professional writing and public relations. Choose the track that matches your career goals, and you'll take 4 courses that can help you tailor your degree to them. Each class gives you hands-on experience that can give an extra boost to your resume.
What can I do with a communication degree?
Earning a degree in liberal arts – like communication – is a great choice for students because there are so many opportunities to pursue with a degree in the subject.
Having good communication skills is vital to the success of every job – and it's a characteristic that many people don't possess. By diving into how to communicate with your audience – whether it's one-on-one with a colleague or a message created for a national audience – you can set yourself up to excel in your position, no matter the industry you're in.
When you think of a communication degree, there are a handful of professions that immediately come to mind, like journalism or public relations. But there are a number of others that you should think about – fields you could enter immediately after graduation, and others that may require additional training or education:
Advertising, brand & digital strategy
Content writing, copywriting & editing
Education
Fundraising & event planning
Law & lobbying
Marketing and product marketing
Politics
Public relations & journalism
Sales
Social media
Web content
If you decide to pursue your communications degree online, keep in mind that you won't have to limit your career options – you'll have plenty of opportunities that you're prepared for.
Why is a communication degree important?
Communication is important because it's a part of everything we do – every human interaction depends on effective communication.
The National Communication Association says that communication is "the discipline that studies all forms, modes, media and consequences of communication through humanistic, social scientific and aesthetic inquiry."3
Everything we say, write or see is a form of communication. They are all messages meant for an audience to receive and decode. And that's why it's crucial that communicators choose each word and element wisely.
As a student in an online communication degree program, you'll gain a new perspective on what it takes to communicate effectively with others. You'll also gain media literacy skills, allowing you to better interpret messages communicated to you.
Because you'll develop advanced communication skills – a trait employers actively seek out – you could be sought after in a wide variety of industries you're interested in.
How much can you make with a communication degree?
Career opportunities for those with an online communications degree are broad: They can position you for jobs in a wide range of industries, which means they can also offer you a variety of salaries.
Overall, media and communication occupations paid a median annual wage of $62,340 in May 2021.1
Here's a look at what some specific occupations within communications paid for a median salary in May 20211:
Editors: $63,350
Public relations specialists: $62,800
Reporters, correspondents and broadcast news analysts: $48,370
Technical writers: $78,060
Writers and authors: $69,510
The Bureau of Labor Statistics (BLS) expects new communications jobs to be created from the need for more information through a variety of platforms.1
New media is a broad term used to describe essentially all digitally based media we see and experience. While new media in the early 1900s may have consisted of radio and film, today new media includes web-based/cloud email and computing, the wide expanse of the Internet, social media channels (e.g., Facebook, Twitter, LinkedIn) and smartphone applications.
David Gerrold, a popular science fiction author, once said, "What's interesting about the shift from an industrial age to a technological age is that we keep inventing new media: movies, records, radio, television, the Internet and now ebooks – and one of the things that's most interesting about the invention of a new medium is watching it reinvent itself as it penetrates the culture."
The one thing "new media" in our culture represents is ever-changing technology.
What can you do with a new media degree concentration?
By earning a communication degree with a concentration in new media, you'll gain an advantage within careers in this ever-broadening field.
As co-founder of Microsoft Bill Gates once explained, technology and business go hand in hand: "Information technology and business are becoming inextricably interwoven. I don't think anybody can talk meaningfully about one without talking about the other."
The job market seems to be opening up for precisely this type of employment.
The internet has changed the ways in which we engage with others, but the basic need to communicate with others is historically part of what drives us as human beings, and that won't change. Digital/internet-based communication is what helps us to reach business and personal communication goals, as they offer unique ways to create, innovate and communicate.
Digitally based interactions are fast, far-reaching and a low-cost endeavor compared to traditional media marketing (newspapers, television, radio, etc.) for businesses looking to grow.
Your path can take you just about anywhere you would like to go. While some positions are usually found in companies that boast 100 or more employees, every size business uses new media to keep ahead of the pack. As diverse as the population is, with as many employment options as there are, combined with the sheer expanse of the internet, you can find a way to use what you've learned. In fact, not many industries forgo digital involvement these days no matter the size of the payroll. Whether you are taking over the family shop that is boutique-sized or you are at the helm of a Fortune 500 company's marketing plan, SNHU provides the skills necessary to enter or advance in the world of new media.
How long is a communication degree?
Traditionally, a 120-credit bachelor's degree in communication takes a student about 4 years to complete.
However, at SNHU, that isn't always the case.
SNHU also accepts up to 90 credits toward your bachelor's in communication, meaning you could have as few as 10 courses – and as few as 5 terms – to get your degree.
With six 8-week terms per year and the ability to take one course (half-time), or two courses (full-time), reaching the end may be sooner than you think.
What classes are in a communication major?
The courses in the online bachelor's in communication program can vary depending on which concentration you choose, or any transfer credit you may bring in.
The core courses that the major consists of are:
COM127

- Introduction to Communication

COM213 - Public Speaking and Presentation Skills
COM225 - Communication with Diverse Audiences
COM229 - Visual Communication and Design
COM311 - Social Media Strategy
COM321 - Global Communication
COM326 - Strategic Storytelling
COM405 - Personal Brand Communications
COM413 - Management of Communication Projects
COM431 - Organizational Branding
COM449 - Communication Law and Media Ethics
The full curriculum can be found in the academic catalog.
You can determine which courses will be required for you specifically through an official evaluation of previous transcripts. Apply today to get started.
References
Sources & Citations (1, 2, 3)
1 Bureau of Labor Statistics, U.S. Department of Labor, Occupational Outlook Handbook, on the internet, at https://www.bls.gov/ooh/media-and-communication/home.htm (viewed Sept. 30, 2021). Cited projections may not reflect local and/or short-term economic or job conditions and do not guarantee actual job growth.
2According to more than 9,200 SNHU online students in survey responses from the fall of 2019.
3 National Communication Association, What is communication, on the internet, at https://www.natcom.org/about-nca/what-communication (viewed April 28, 2021).