Earn Your Online History Degree
$330/credit (120 total credits)
Transfer up to 90 credits
No application fee or SAT/ACT scores
Valuable research skills
Flexible curriculum
24/7 online access to the classroom
Online History Degree Program Overview
The events and ideas of the past are the foundation on which society is built – and earning your online Bachelor of Arts (BA) in History is the key to understanding the world and preparing for your future.
SNHU's program is built on a comprehensive education with a focus on the connections between ancient civilizations and modern societies. You may have the option to customize your own course of study, incorporating coursework covering a wide span of human history. Because our program offers the flexibility to adapt to your interests, you also could organize your degree around a specific historical theme such as religion, African-American history or politics. A final capstone research seminar allows you to bring together all that you've learned.
You'll also have internship and experiential learning opportunities, giving you the chance to develop real-world knowledge and prepare for the job market.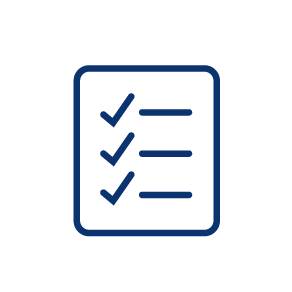 What You'll Learn
Demonstrate knowledge of human societies
Use critical-thinking skills
Communicate clearly
Develop research skills
Analyze viewpoints with an open-minded perspective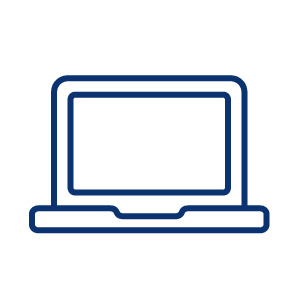 How You'll Learn
At SNHU, you'll get support from day 1 to graduation and beyond. And with no set class times, 24/7 access to the online classroom, and helpful learning resources along the way, you'll have everything you need to reach your goals.
Concentration Options
As a history major, you have the option to pursue one of four concentrations: American history, European history, Middle Eastern history and military history. Choosing a concentration allows you to take the fundamental historical tools all history students learn and apply them to different historical subjects. You can also decide to select your own concentration courses from a wide range of historical periods.
Career Outlook
The BA in History from SNHU is an excellent stepping stone to graduate studies in education, history, law and related fields. It can prepare you for a wide variety of career options where research, analysis and communication skills are valued.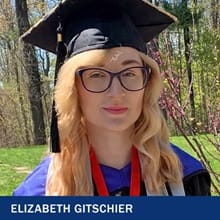 The SNHU Career team also can help you consider your internship and career options.
"My breakthrough moment was when SNHU Career Services told me to go for an internship. Within about 2 weeks, I was volunteering and getting ready to give tours," said John Roos '18, referring to how he got his foot in the door in the field before landing his dream job as a park service ranger in Utah.
For Elizabeth Gitschier '19, an internship with the Northborough (Mass.) Historical Society opened her eyes to new possibilities. "When I started my degree I was not confident about what my interests were after graduation," Gitschier said. "Now, since I was able to get my feet wet, I have an idea of the careers I would like to get into." Her ultimate goal is to earn her master's degree and become an archeologist.
Historian
Historians research, analyze, interpret and write about the past by studying historical documents and sources. They also may process, catalog, and archive documents and artifacts.




Market Research Analyst
Market research analysts study consumer preference, business conditions and other factors to assess potential sales of a product or service. They help companies understand what products people want, who will buy them and at what price.
Communications Specialist
Communication specialists create and maintain a positive public image for the individuals, groups or organizations they represent. They craft media releases and develop social media programs to shape public perception of their clients and to increase awareness of each client's work and goals.
Editor
Editors plan, coordinate and revise material for publication in books, newspapers, periodicals or websites. They also review story ideas and decide what material will appeal most to readers.
Journalist
Journalists keep the public updated about current events and noteworthy information. They report international, national and local news for newspapers, magazines, websites, television and radio.
Lobbyist
Lobbyists present the interests of businesses or groups of people to legislators. They research their organization's agenda and then communicate the results of that research to influence legislators' support of or opposition to pending legislation.
Many people who graduate with a BA in History go on to earn their master's in history online or on campus. In fact, according to the American Community Survey, conducted by the U.S. Census Bureau, nearly half of history majors continue on to graduate school.2
Job Growth and Salary
Depending on the path you're interested in taking with your history degree, projections for job growth and salary vary.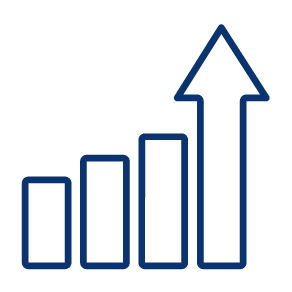 Job Growth
According to the U.S. Bureau of Labor Statistics, the need for market research analysts is expected to grow 19% through 2031, while the need for historians (a role which typically requires a master's degree) is expected to grow 4%.1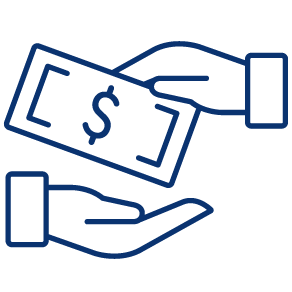 Salary
In 2021, market research analysts and historians earned median annual salaries of $63,920 and $63,940, respectively.1
Understanding the numbers
When reviewing job growth and salary information, it's important to remember that actual numbers can vary due to many different factors—like years of experience in the role, industry of employment, geographic location, worker skill and economic conditions. Cited projections do not guarantee actual salary or job growth.
Start Your Journey Toward an Online History Degree
Why SNHU for Your History Degree
Flexible
With no set class meeting times, you can learn on your schedule and access online course materials 24/7.
Affordable
As part of our mission to make higher education more accessible, we're committed to keeping our tuition rates low. In fact, we offer some of the lowest online tuition rates in the nation.
Prior coursework could also help you save time and money. SNHU's transfer policy allows you to transfer up to 90 credits toward your bachelor's degree and 45 credits for an associate degree from your previous institutions—that means you could save up to 75% off the cost of tuition. You could also save time and money by getting college credit for previous work experience, or by taking advantage of military discounts and employer tuition assistance if available to you.
Respected
Founded in 1932, Southern New Hampshire University is a private, nonprofit institution with over 160,000 graduates across the country. SNHU is accredited by the New England Commission of Higher Education (NECHE), a regional accreditor, which advocates for institutional improvement and public assurance of quality.
Recently, SNHU has been nationally recognized for leading the way toward more innovative, affordable and achievable education:
U.S. News & World Report named SNHU the 2021 Most Innovative University in the North and one of the nation's "Best Regional Universities"
Awarded the 21st Century Distance Learning Award for Excellence in Online Technology by The United States Distance Learning Association (USDLA)
A $1 million grant from Google.org to explore soft skills assessments for high-need youth
Network
At Southern New Hampshire University, you'll have access to a powerful network of more than 300,000 students, alumni and staff that can help support you long after graduation. Our instructors offer relevant, real-world expertise to help you understand and navigate the field. Plus, with our growing, nationwide alumni network, you'll have the potential to tap into a number of internship and career opportunities.
93.6% of online students would recommend SNHU (according to a 2022 survey with 17,000+ respondents). Discover why SNHU may be right for you.
Expanding access to quality higher education means removing the barriers that may stand between you and your degree. That's why you can apply at any time and get a decision within days of submitting all required materials:
Completed free undergraduate application
Prior transcripts, which we can retrieve at no cost to you
Test scores are not required as part of your application
Acceptance decisions are made on a rolling basis throughout the year for our 6 (8-week) undergraduate terms.
If you're ready to apply, follow these simple steps to get the process going:
If you have questions or need help filling out your application, call 1.888.387.0861 or email enroll@snhu.edu.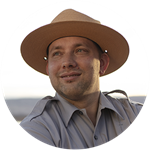 Turn Your Dreams Into Reality
John Roos '18
"I've been able to use my degree in history on a daily basis with the National Park Service, whether it's talking about the Civil War, or talking about an 800-year-old ancient structure or even just talking about boating safety here at my current park. That flat hat, that badge, it's everything that I wanted."
Courses & Curriculum
Pursuing SNHU's online history degree means you'll receive a broad foundation in U.S. history and western civilization. Courses are taught by instructors with professional credentials and a passion for history.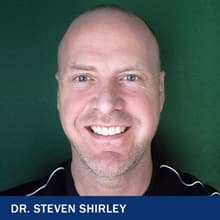 "I try to make the courses real for the students. It has to be real for them to care," said Dr. Steven Shirley, world history and civilizations instructor at SNHU. "We talk about globalization in the abstract all day long, but I like to talk to them about how it really is affecting their lives – for example, outsourcing to India – to appreciate what we are covering. If we just took out a textbook and there is no real connection to daily life, it has no impact and doesn't matter."
Throughout the bachelor's in history program, you'll develop the soft skills that today's employers are searching for. Qualities like communication, teamwork, adaptability and conflict resolution are in demand in the workforce – and they're skills you'll study as you see how they've been handled over hundreds and thousands of years.
Because our BA in History program has 36 credits of free electives, you have options. It's a benefit that's especially attractive to transfer students, who may need the space for previously earned credits. Or, you could use this elective space to broaden your experience with courses from related fields, like sociology, political science or psychology. You could also add a minor in areas like Art History, Graphic Design, Professional Writing or many more.
Our online history degree culminates in a capstone course, which allows you to develop your own research project.
Curriculum Requirements & Resources
General Education
All undergraduate students are required to take general education courses, which are part of SNHU's newly redesigned program, The Commons. The goal of The Commons' curriculum is to empower you with some of the most in-demand skills, so you can succeed not only in your academic career, but in your personal and professional life too.
Technology Resources
We provide cloud-based virtual environments in some courses to give you access to the technology you need for your degree – and your career. Learn more about our virtual environments.
Earn Math Credits
Save time and tuition with our Pathways to Math Success assessments. Depending on your scores, you could earn up to 12 math credits – the equivalent of 4 courses – toward your degree for less than $50 per assessment. For additional information, or to register for a Pathways to Math Success assessment, contact your admission counselor or academic advisor today.
Full Course Catalog
View Full Curriculum in the Catalog
BA in History
List of Courses
Courses May Include
BA in History Online
HIS 113
United States History I: 1607-1865
The first half of the United States history survey courses covers the period from the founding of Jamestown to the end of the Civil War. The development of regionalism and its effect on the coming of the Civil War provides the framework for the investigation. Required for majors in history and social studies education with a concentration in history.
HIS 114
United States History II: 1865-Present
The second half of the United States history survey course covers the period following the Civil War. The economic, political and ideological developments that allowed the United States to attain a position of the world leadership are closely examined. Required for majors in History and Social Studies Education with a concentration in History.
HIS 117
World Civilizations: Prehistory-1500
An introductory survey of the world's major civilizations from prehistory to 1500. Key societies will be examined from political, socio-economic, and cultural-intellectual perspectives.
HIS 118
World Civilizations: 1500 - Present
An introductory survey of major civilizations from 1500 to the present, with particular emphasis on interactions and conflicts between Western and non-Western parts of the world. Key societies will be examined from political, socio-economic, and cultural-intellectual perspectives.
HIS 340
Making History
This course is founded upon a fundamental yet complex question; what is history? The course investigates this question by examining the various kinds of history; witnessing the myriad ways of communicating historical stories and arguments ranging from the scholarly monograph to the town square statue to the museum exhibit; and learning how historians of all types actually make history through close, rational analysis of historical sources. In the process students will learn that history is an ever-evolving craft, central to the life of every society.
HIS 460
History Research Seminar (Capstone)
This capstone course requires each student to design and craft their own written research project. In close consultation with the instructor, each student will select a topic, discover relevant primary and secondary sources, evaluate and analyze those sources, and develop an argument-based paper as a result of that process.
Total Credits: 120
Minimum Hardware Requirements
| Component Type | PC (Windows OS) | Apple (Mac OS) |
| --- | --- | --- |
| Operating System | Currently supported operating system from Microsoft. | Currently supported operating system from Apple. |
| Memory (RAM) | 8GB or higher | 8GB or higher |
| Hard Drive | 100GB or higher | 100GB or higher |
| Antivirus Software | Required for campus students. Strongly recommended for online students. | Required for campus students. Strongly recommended for online students. |
| SNHU Purchase Programs | | |
| Internet/ Bandwidth | 5 Mbps Download, 1 Mbps Upload and less than 100 ms Latency | 5 Mbps Download, 1 Mbps Upload and less than 100 ms Latency |
Notes:
Laptop or desktop?  Whichever you choose depends on your personal preference and work style, though laptops tend to offer more flexibility.
Note:  Chromebooks (Chrome OS) and iPads (iOS) do not meet the minimum requirements for coursework at SNHU. These offer limited functionality and do not work with some course technologies. They are not acceptable as the only device you use for coursework. While these devices are convenient and may be used for some course functions, they cannot be your primary device. SNHU does, however, have an affordable laptop option that it recommends: Dell Latitude 3301 with Windows 10.
Office 365 Pro Plus is available free of charge to all SNHU students and faculty. The Office suite will remain free while you are a student at SNHU. Upon graduation you may convert to a paid subscription if you wish. Terms subject to change at Microsoft's discretion. Review system requirements for Microsoft 365 plans for business, education and government.
Antivirus software: Check with your ISP as they may offer antivirus software free of charge to subscribers.
University Accreditation
Southern New Hampshire University is a private, nonprofit institution accredited by the New England Commission of Higher Education (NECHE) as well as several other accrediting bodies.
Tuition & Fees
As a private, nonprofit university, we're committed to making college more accessible by making it more affordable. That's why we offer some of the lowest online tuition rates in the nation.
We also offer financial aid packages to those who qualify, plus a 30% tuition discount for U.S. service members, both full and part time, and the spouses of those on active duty.
| Online Undergraduate Programs | Per Course | Per Credit Hour | Annual Cost for 30 credits |
| --- | --- | --- | --- |
| Degree/Certificates | $990 | $330 | $9,900 |
| Degree/Certificates (U.S. service members, both full and part time, and the spouses of those on active duty)* | $693 | $231 | $6,930 |
Tuition Rates are subject to change and are reviewed annually. *Note: students receiving this rate are not eligible for additional discounts.
Additional Costs No Application Fee, Course Materials ($ varies by course)
Frequently Asked Questions
How long does it take to get a bachelor's degree in history?
Traditionally, a 120-credit bachelor's degree in history takes a student about 4 years to complete.
However, at SNHU, that isn't always the case. Because so many students here begin their program with varying amounts of transfer credits, it could take you a shorter amount of time to go from start to completion.
SNHU accepts up to 90 credits toward your bachelor's in history, meaning you could have as few as 10 courses – and as few as 5 terms – to get your degree. And with six 8-week terms per year at SNHU, reaching that goal may be sooner than you think.
What kind of job can I get with a history degree? What skills does a history degree give you?
According to the American Community Survey, conducted by the U.S. Census Bureau, history graduates are employed across a variety of industries.
While some of these career paths may require more education or training beyond a bachelor's degree, the most popular roles, in order, are 3:
Education, training and library
Management: business, science and arts
Legal occupations
Sales
Office and administrative support
Business operations
Arts, design, entertainment, sports and media
Community and social services
A study released by Emsi in 2019 comparing career outcomes of different college degrees concluded that social science graduates – which included history graduates in this survey – go into a broad array of jobs, including sales, nonprofits, education, marketing and business analysis. These are areas where "human skills like creativity, mental flexibility, ethics, and compassion are both in high demand and are remarkably resistant to automation." 3
What skills does a history degree give you?
Graduates of history programs come away with sought-after soft skills needed across the workforce, like:
Communication: The ability to write clearly and speak to others effectively is valuable in any situation.
Critical thinking: Approach, analyze and evaluate problems logically.
Research: Locate, assemble and analyze information to drive decisions.
Many people who earn a Bachelor of Arts in History go on to graduate school, which may open up more doors in your career.
Our career services team is also on hand to help you connect with companies interested in hiring someone with your skill set. We partner with organizations nationwide specifically to get your foot in the door. You can work with a career advisor as soon as you become a student at SNHU, which can help you get ahead once you complete your degree.
What can I do if I love history?
If you love history – learning about what has happened in the past and how it can influence the future – you may want to consider studying it at the university level.
By immersing yourself in history, you can better understand why the world is the way it is. Develop a fuller understanding of disagreements that led to war, cultural and religious differences that have both divided and united populations, and movements that have fought for the rights of minorities, women and other underrepresented communities all over the world.
That particular insight can help you become a leader who's capable of making decisions that take all factors into account. When you're more aware of what's happening around you and can absorb the information in a thoughtful manner, you become a creative problem solver that others can rely on.
Glassdoor lists some of the most common entry-level jobs for history majors as4:
Archivist
Assistant curator
Assistant prospect researcher
Editor
Entry-level grant writer
Fund development assistant
History teacher
Paralegal
Social media marketing coordinator
Writer
While some of these positions, such as history teacher, may require additional education or training, earning your history degree at SNHU gives you the opportunity to develop a strong set of diverse skills, valuable across all industries.
Why is history important?
History is important because it helps us better understand what it means to be human. History is the biography of the world: It informs us about decisions that have been made, and it helps us have a better idea about what's to come.
"History is the story of change over time. It also demonstrates that human nature has remained fairly constant," said Dr. Robert Denning, associate dean of history at SNHU. "History demonstrates that circumstances and technologies change, but humans still want the same things that they wanted in previous civilizations: wealth, security, happiness, power, spiritual and social fulfillment, etc." Read more about why history is important.
Can I study history online?
Absolutely.
Online courses can be extremely beneficial for a busy student. They can often be more cost-effective than traditional campus classes and they offer flexibility, allowing you to complete them at a pace that works for your schedule.
SNHU has been offering courses online for more than 25 years, which means we offer the kind of high quality learning experiences and support you need to succeed. SNHU's online programs, like the BA in history degree, use a platform with 24/7 login access and no live lectures, so you have the ability to decide for yourself when it is the ideal time to learn the material. Online students are also given a dedicated academic advisor as their go-to person and main point of contact from start to finish. This way, you can rest assured that you can be a student online without ever feeling alone.
Despite the history degree being taught online, there are still plenty of chances for real-world, hands-on experience through internships and experiential learning opportunities.
"My breakthrough moment was when SNHU Career Services told me to go for an internship," says graduate John Roos '18. "Within about 2 weeks I was volunteering and getting ready to give tours."
The US Bureau of Labor Statistics describes a historian's role as research, analysis, interpretation and writing about the past by studying historical documents and sources. Although most historian positions require a master's degree, candidates with a bachelor's degree may qualify for some entry-level positions.1
Additionally, historians typically do the following1:
Gather historical data from various sources, including archives, books and artifacts
Analyze and interpret historical information to determine its authenticity and significance
Trace historical developments in a particular field
Engage with the public through educational programs and presentations
Archive or preserve materials and artifacts in museums, visitor centers and historic sites
Provide advice or guidance on historical topics and preservation issues
Write reports, articles and books on findings and theories
Some of the typical work environments for historians are museums, archives, historical societies and research organizations. Some work as consultants for these organizations while being employed by consulting firms, and some work as independent consultants.1
Again, it is important to note that most historian roles do require advanced education beyond a bachelor's. SNHU does offer a Master of Arts in History for those interested in advancing their careers to this level.
Related Articles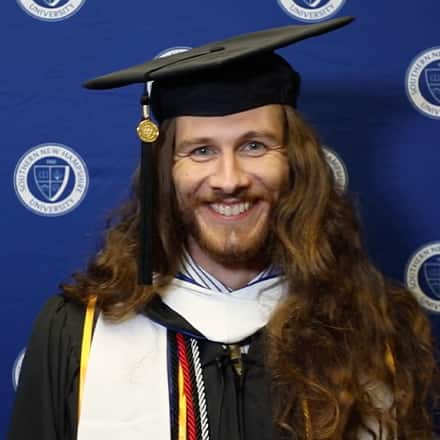 Lawrence Michael Mazza II traveled from Florida to New Hampshire to celebrate earning his bachelor's in English and creative writing. And he was celebrating another accomplishment, too — the start of his new career as a middle school English teacher.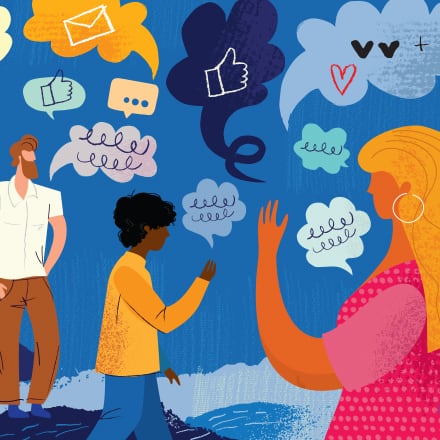 Everyone has their own communication style. Knowing what these styles look like — and how to identify them — can help you better communicate and work with other people. Learn how to leverage communication styles to communicate successfully across different mediums and cultures.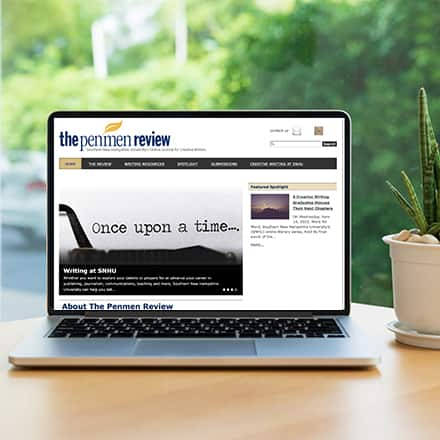 Southern New Hampshire University's online creative writing journal, The Penmen Review, publishes beginners and bestsellers alike. This year marks more than a decade since its inception. 
References
Sources & Citations (1, 2, 3, 4)
1Bureau of Labor Statistics, U.S. Department of Labor, Occupational Outlook Handbook, on the internet at:
https://www.bls.gov/ooh/life-physical-and-social-science/historians.htm#tab-1 (viewed Oct. 24, 2022)
https://www.bls.gov/ooh/business-and-financial/market-research-analysts.htm#tab-6 (viewed Oct. 24, 2022)
https://www.bls.gov/ooh/media-and-communication/public-relations-specialists.htm#tab-6 (viewed Oct. 24, 2022)
https://www.bls.gov/ooh/media-and-communication/editors.htm (viewed Nov. 17, 2022)
https://www.bls.gov/ooh/media-and-communication/reporters-correspondents-and-broadcast-news-analysts.htm (viewed Nov. 17, 2022)
https://www.bls.gov/careeroutlook/2008/summer/art01.pdf (viewed Nov. 17, 2022)
Cited projections may not reflect local or short-term economic or job conditions and do not guarantee actual job growth.
2 Perspectives on History, History is Not a Useless Major: Fighting Myths with Data, on the internet, at https://www.historians.org/publications-and-directories/perspectives-on-history/april-2017/history-is-not-a-useless-major-fighting-myths-with-data (viewed April 21, 2021).
3 Emsi, Degrees at Work, on the internet, at https://www.economicmodeling.com/2019/07/30/degrees-at-work/ (viewed April 21, 2021).
4 Glassdoor, The Best Jobs and Career Advice for History Majors, on the internet, at https://www.glassdoor.com/blog/guide/jobs-history-majors/ (visited April 21, 2021)