SNHU Launches Online Clinical Mental Health Counseling Program
Enrolling in a clinical mental health counseling program isn't just about earning a degree in a field expected to expand rapidly in the next decade. For many, counseling is more than a career. It's a calling to be the one who finally listened to someone in pain, to show compassion to someone struggling with past trauma; to be someone who can help and heal.

"I like to say becoming a counselor isn't just something that we do. It's something that we are. It's truly a developmental process," said Dr. Marc Wilson, executive director of Southern New Hampshire University's new Master of Arts in Clinical Mental Health Counseling program.

The program, Wilson said, aligns with the university's mission of transforming lives in more than one way. "A counseling program will not only allow students to transform their own lives by achieving this career goal but it also has a kind of multiplier effect in that it will allow our students to transform (others)," he said.
Studying Counseling Online
SNHU's masters in counseling will be unique in a number of ways. One of which is that it will be offered primarily online but will also feature a robust practicum and internship program, as well as two week-long residencies. It will join the weekend-format MS in Clinical Mental Health Counseling program that SNHU has long offered in five states.

Field experience is particularly important for mental health counseling students, said Dr. Stacee Reicherzer, associate dean of SNHU's online clinical mental health counseling program. "It's the place where students can really begin seeing the impact of their own work," she said. "They're starting to practice the skills they've gained throughout the program, and they do so in a really intensive, supervised experience."

Before that, though, students will have to apply to the program in a way that's unique for SNHU's online programs. Admission into the clinical mental health program is based on more than grade point average and prerequisite credits. Students will also have to write a personal statement that answers four specific questions about their motivation to become a mental health counselor. The statement must also address what academic or life experiences have prepared them for graduate-level courses, examples of overcoming a struggle to form a relationship with someone, as well as examples of their ability to work with people of different backgrounds. "These are questions that are helping us determine if a person is a right fit for the program and a right fit for the counseling profession," Wilson said.

Prospective students will also have to submit two letters of recommendation describing how they have the personal qualities to be an effective counselor. That's because while counseling programs can teach certain techniques and skills, counseling as a profession demands more of practitioners. It demands certain dispositions - compassion and a willingness to withhold judgment for instance - that cannot be learned in a classroom. "You can't train empathy," Wilson said.

Similarly, SNHU's online clinical mental health counseling instructors and deans evaluate students and work with them on students' own emotional health. In that way, the program asks students to do a lot of self-reflection and self-appraisal of students, Wilson said. That's one of the reasons the in-person aspects of the program, particularly the two on-site residencies, are so important.

"That's about real practice, real assessment and feedback from us and the faculty that are teaching it," said Dr. Franc Hudspeth, associate dean of counseling programs.
Professional Skills
Most master's-level counseling degree programs are dictated by the industry's recognized authority and accrediting agency, the Council for Accreditation of Counseling and Related Educational Programs (CACREP). One advantage of SNHU's online counseling program is that the curriculum was built on CACREP standards, though it will be several years before the program is eligible for CACREP accreditation. "It's very difficult to take a 40-year-old program and change it to meet accreditation standards," Hudspeth said. "This is built from the accreditation standards up."

Based on those CACREP standards, the SNHU online clinical mental health counseling program covers a range of knowledge areas including:
Professional orientation and ethics
Helping skills
Career counseling
Human development
Assessment
Research
Theory
The program is also aligned with as many state-specific standards as possible - more than 40 to date - so students will be prepared to begin logging the 2,000-3,000 hours of post-graduate hours they'll need for licensure immediately after graduating. "So the program is designed well," Hudspeth said. "It's designed around accreditation standards but it's designed with the fact that every state's different."

At the same time, clinical mental health counselors often operate in a medical model. That means they also have to develop expertise in diagnostic skills to treat or refer patients suffering from a level of mental illness that requires treatment beyond counseling sessions, including pharmaceutical options, Wilson said. While a mental health counselor may not treat clients with diagnoses such as schizophrenia or bipolar disorder, they do need to be able to recognize those disorders and help those clients get the level of treatment they need. "Counselors do need to be well trained in various forms of psychopathology," Wilson said. "They need to recognize serious mental illness."
Training Healers
Stress and trauma, and sometimes various forms of mental illness, are struggles that we all face every day, and for millions of Americans the struggle is severe enough to significantly impact their quality of life. For so many reasons, many of us need some extra help. That's one reason clinical mental health counselors are so important, Wilson said.

"We don't learn how to listen well. We listen with an ulterior motive often," he said. "We live in a very individualistic society. Because of that, most of us grow up with this idea that it's bad or it's wrong, that it's weakness to have feelings and have the need to express them."

Counselors, according to Reicherzer, have often experienced trauma in their own lives and had it engender in them a passion to help others. "These types of experiences really inform a desire to make a difference for others and to really pave a road that's easier for people who maybe have had a similar set of experiences, a similar background," she said. "People want to make a difference and give back and make a change. That's really what draws people to this type of work, ... a desire to make something possible. Sometimes it feels very spiritual to people. It feels like a calling."
Need for Counselors
The need for clinical mental health counselors is expected to grow rapidly in the next decade. The U.S. Bureau of Labor Statistics reports that there were more than 199,200 licensed mental health counselors and marriage and family therapists in 2016, a number that is expected to increase by 46,200 jobs, about 23%, by 2026, according to BLS data.* In addition, once they become licensed, mental health counselors can work as substance abuse and behavioral disorder counselors, another sector BLS expects to expand, with an anticipated increase of 23% by 2024.*

*Job market data from the U.S. Bureau of Labor Statistics Occupational Handbook is intended to provide insight on occupational opportunities and is not to be construed as a guarantee of salary or job title. SNHU cannot guarantee employment.
Explore more content like this article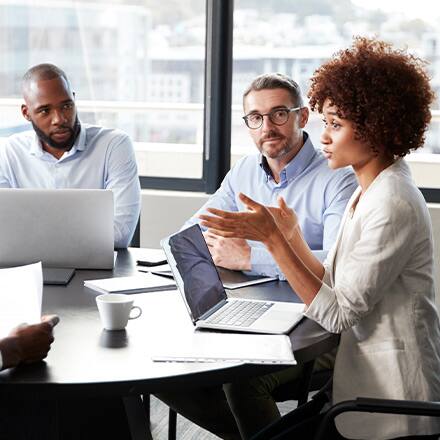 July 02, 2021
If you're a fan of crime dramas, you're not alone. From "Dragnet" in the 1950s to "NCIS" today, the work lives of criminal justice professionals have gripped viewers. For some, crime television can light a spark that turns into an enriching career.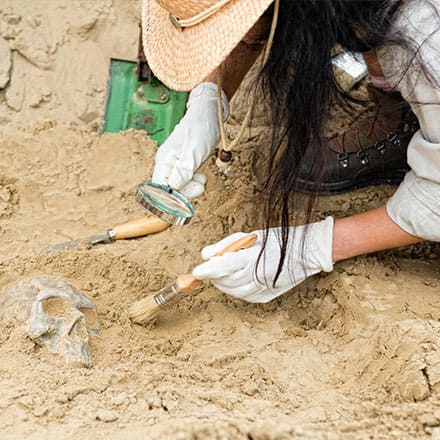 June 25, 2021
If you love learning and are curious about the people and world around you, you might consider a degree in anthropology and explore how you can fill roles in both the public and private sectors, working in business, health care, advocacy and more.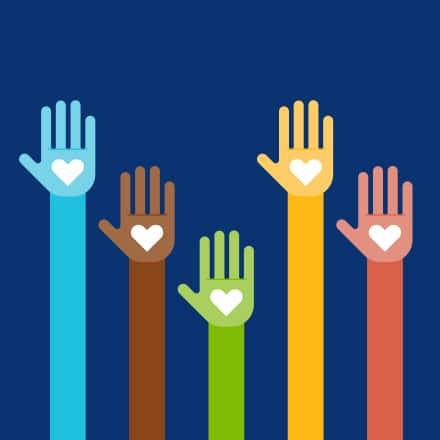 June 21, 2021
SNHU's 2021 Global Days of Service brought attention to a different societal issue each month: hunger, shelter, environmental justice and the pandemic's essential workers. Throughout the four-month-long event, Penmen from across the world shared their stories of service, community and strength.