SNHU Celebrates Record-Setting Commencement Weekend
More than 16,000 supporters - friends, families and community members - celebrated the success of 4,600 Southern New Hampshire University graduates in four ceremonies throughout the weekend at the SNHU Arena in Manchester, N.H. Those numbers, however, represent just a portion of the celebrations globally for SNHU graduates, given that nearly 15,000 degrees will be awarded this year: 8,934 undergraduate degrees, 5,887 graduate degrees and 15 doctoral degrees. The class of 2017 represents all 50 U.S. states, four territories and 47 countries.
84% of the graduating class is aged 26 or older - and those graduates include Judy Tobin, who completed her associate degree through College for America, after many years or struggling to move forward toward her goals. She said, "My dream of making a better life for myself has begun."
Then there's Amy and Ken Donahue of Derry, N.H., who graduated together on Saturday with their bachelor's degrees. "As high school sweethearts, this is the second time we will be graduating together," Amy Donahue said. "The first was in 1988. Now, nearly 30 years later, coincidentally, we will be graduating together once again." Those 30 years have been busy ones for the couple: Ken is a U.S. Army veteran who served during Operation Desert Storm, and the couple went on to build thriving careers in the telecommunications industry and raise a daughter together.
Nearly 2,000 graduates are military-affiliated, from veterans to active-duty servicemembers and active-duty military family members. Jock Whatley is an active-duty Air Force member, who never thought he'd be able to walk across the stage in N.H. to receive his degree. "The part that means the most to me is that my wife and two young sons will also be there to watch their dad graduate from college," he said. "I hope to be an example for my children and others that truly anything is possible. If you can dream it, you can achieve it."
Two graduates - recipients of the Operation Homefront-SNHU tuition scholarship, which has awarded scholarships to military spouses over the past three years - are the first of these recipients to finish their degree programs. Jessica Smyer traveled from Colorado to receive her diploma on Saturday at the SNHU Arena. "Nothing was going to stop me from being here," she said. Smyra earned her BA in General Studies with a concentration in Psychology. Melissa Gillespie earned her BS in Nursing, completing a 17-year mission to finish her degree. Her graduation cap bore a message that matched her determination: "Do not tell people your dreams! Show them!"
Adrian Ramos went after his dreams the moment he arrived on campus at SNHU. He created a radio show, "Turn it up, Friday," combining local freestyle rappers, featured music and interviews. He became a Resident Assistant and Peer Advising Leader, got involved with Student Government and service projects through the Center for Community Engaged Learning at SNHU. This go-getter graduated with a BS in Justice Studies and is preparing for law school.
Commencement speakers at the four ceremonies included Virginia Prescott, host of "Word of Mouth" on New Hampshire Public Radio; Maribel Duran '16, assistant director for strategy and operations with the Education & Society Program of the Aspen Institute and the longest-serving political appointee at the U.S. Department of Education; Beth Miller, executive director of the Creative Education Foundation; and Zia Haider Rahman, an award-winning novelist and author of "In the Light of What We Know."
Student speakers included Jacqueline Capobianco, BA in English; Dori Londres, MA in Communication; Nilhari Bhandari, BA in Mathematics; and Kurtis Michael Palermo, MS in Organizational Leadership.
Graduates have joined an active global network of more than 84,000 in the SNHU alumni community.

Explore more content like this article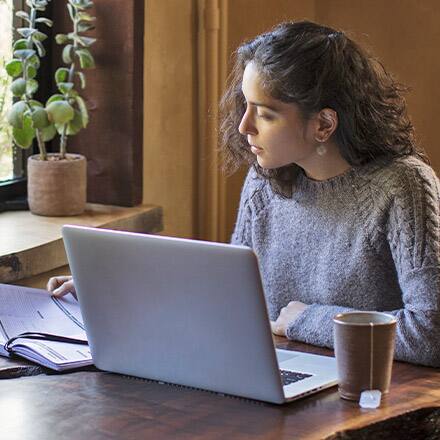 What's the Difference Between a Bachelor's Degree and a Master's?
July 06, 2020
Bachelor's degree and master's degree programs differ in the number of credit hours required and in their depth of content focus. A master's degree can build upon the skills you learned in your bachelor's degree and help you advance your career in many fields.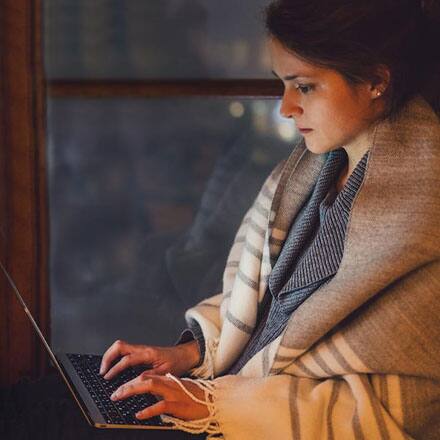 How Much Sleep Should a College Student Get?
June 24, 2020
Whether it's extracurricular activities, family or work, college students have a lot to focus on. For your health and academic success you need more than just a few hours of sleep.
How Long Does it Take to Get an Associate Degree?
June 12, 2020
While an associate degree is often referred to as a 2-year college degree, it doesn't mean it will take you that long to graduate. By choosing programs that offer liberal transfer policies, flexible online options and more frequent semesters, you can greatly reduce the amount of time it takes.