SNHU Alumna, Globetrotter Earned Her MBA While Traveling the Globe
From a young age, Briana "Hoops" Green knew she wanted to play pro basketball. She didn't know if she could reach that level but "I knew I would at least work to become a professional basketball player."
By the time she hit college, Green had realized she had what it took and was ready to pursue her passion. "I had invested a lot of time in the gym and knew I was able to reach my goals," she said. The tenacity and work ethic she displayed on the court was also evident in her studies.
Student First, Athlete Second
"My dad has always embedded in me that I was a student first and an athlete second - and no one can take my education from me," Green said. "I've always been disciplined when it came to the classroom, and it was always a priority." Being a student-athlete, she said, taught her how to balance her priorities and remain focused.
The skills and techniques she used in basketball readily transferred to the classroom - and will aid her throughout her life, no matter where her career takes her. "Time management; in the classroom, you have to stay prepared, turn in your homework, turn in various assignments on a deadline - on the court and even off, I tried to utilize my time to where it was beneficial to me," Green said. "Managing my time by using the weight room, managing my time while working on my ball handling, etc. There are always ways to improve, and you have to manage your time and invest time to be successful."
Success On the Court and Off
Her investments are paying off big-time. The Lexington, Kentucky, native has played ball for the Harlem Globetrotters since 2017, netting a spot as a guard. "Hoops" Green, as she's now known on the court, is the 15th woman to earn a coveted role in the team's 91-year history, according to the Globetrotter's player bio. She's also a basketball coach, life coach and personal basketball trainer.
As a professional basketball player, Green has played in Spain, Czech Republic and Mexico. It was during her time in Mexico that she juggled yet one more responsibility and goal: earning an MBA with a concentration in Sport Management online with Southern New Hampshire University. She graduated with a near-perfect GPA, too: 3.9. Green knew she wanted to further her education and felt an MBA focused in an area that interested her most would add compelling credentials to her resume.
"Sports, and particularly basketball, will always be something that I'm passionate about," she said. "Business is another area that I am very interested in, because I like the idea of starting one and being my own boss, so an MBA with a sport management concentration seemed like the perfect fit."
That fit needed to also include the flexibility for Green to wrap her studies into a hectic travel schedule. "SNHU has the sport management program that I was looking for and also it was online. With home traveling and playing overseas, (online) made it convenient for me," she said. She credits her MBA program with teaching "me to be disciplined, to balance my priorities and to remain focused."
Her discipline, balance and focus allow her to maintain a variety of roles on and off the court - and as busy as her life is, Green said "None of these feels like a 'job' to me. I have always been passionate about sports, so fitting it all has never been an issue."
An Eye On the Long Game
While in the midst of a successful basketball career, Green had her eye on the long game.
"For me, I decided to further my education because I believe it gives you an upper hand when you are in an interview or looking for a job," she said. "On the court, you have to find ways to separate yourself from other players to become a starter or get more playing time. Same way with a job...to stand out, and get that promotion or a new job, you have to stand out and do more. I think having a master's gives you an upper hand."
With her MBA focused in sport management, along with her vast experience as a basketball player, coach and trainer, Green is well positioned for wherever her career path takes her.
Pamme Boutselis is a writer and content director in higher education. Follow her on Twitter @pammeb or connect on LinkedIn.
Explore more content like this article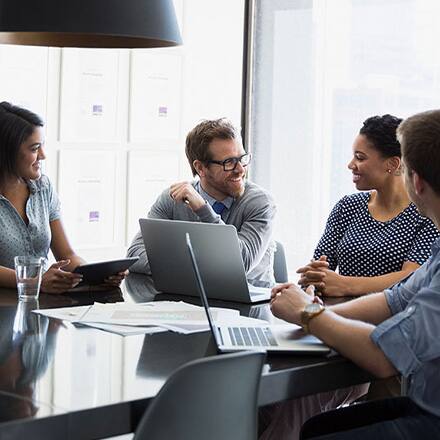 October 20, 2021
Today's MBA programs provide plenty of options to focus on particular aspects of business in either a specialization or concentration - giving you a competitive edge in today's job market.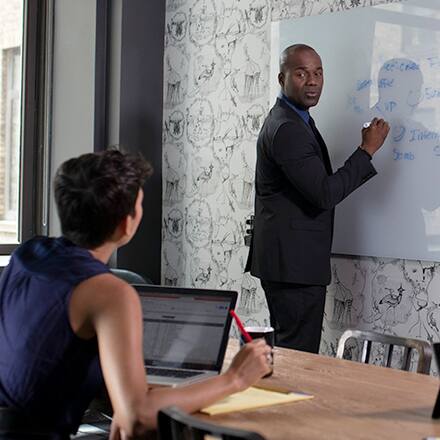 October 19, 2021
An MBA – or Master of Business Administration – is a graduate-level business degree designed to give professionals the critical knowledge they need to step into management and leadership roles in companies.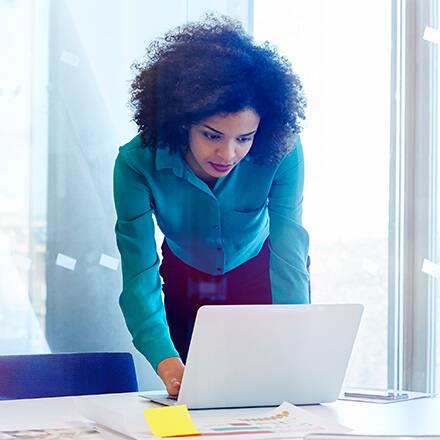 October 05, 2021
A business administration degree is a broad program that prepares you to tackle today's toughest business challenges and contribute to the bottom line of any organization in the areas of accounting, finance, human resources, marketing and more.